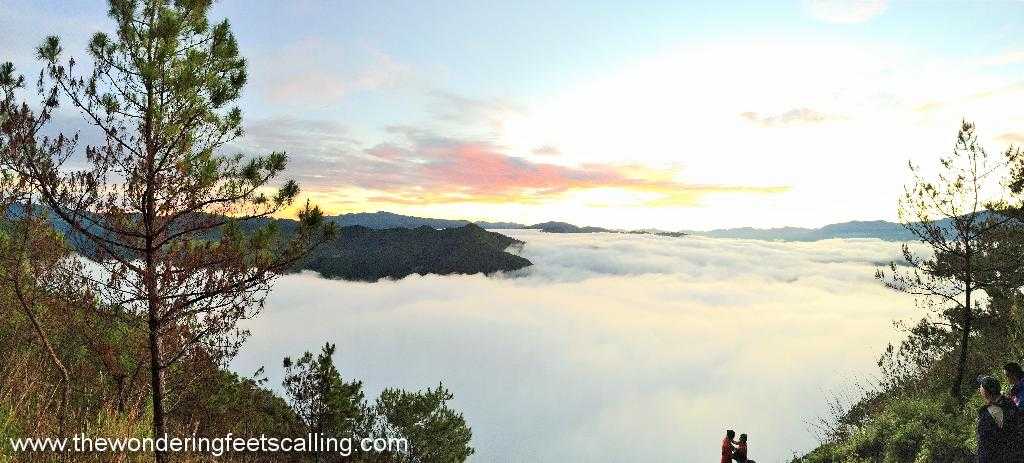 At 05:00 in the morning, we were on our way to the top of Mt. Kiltipan to catch the magical sunrise. When we arrived there, we only saw a bit of orange and a thick sea of clouds blanketed the rice terraces, making another famous spot in Sagada hidden under. While waiting for the rays to break the stillness of the morning, visitors, especially couples made their moment last longer through photos while some have taken the advantage of shouting their frustrations and pain just as the movie " That Thing Called Tadhana" had shown.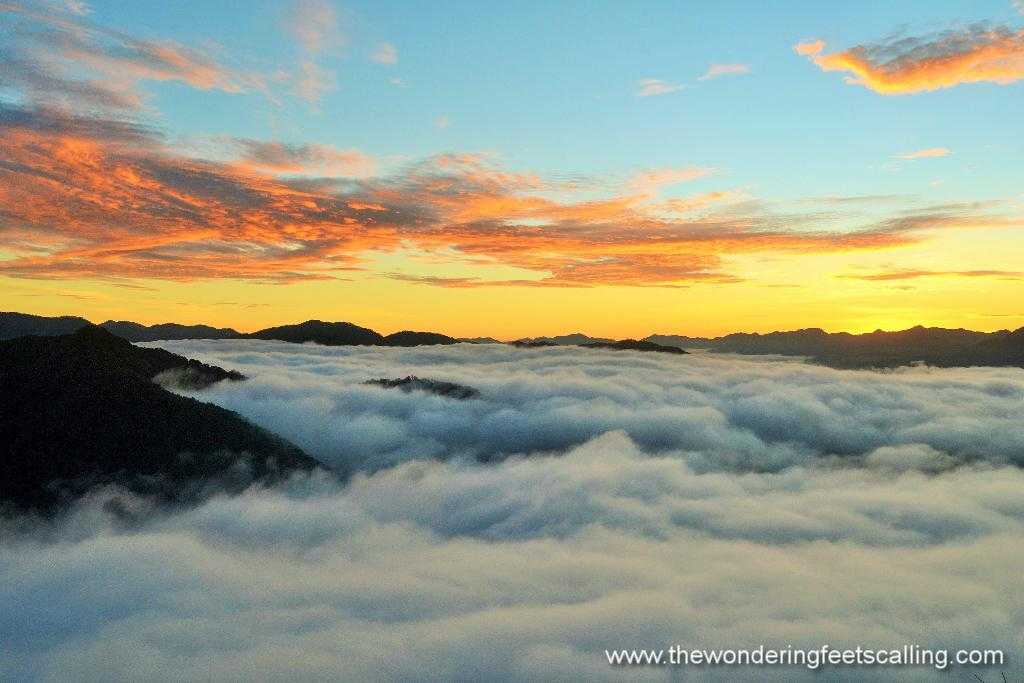 The spectacular shades of orange in the blue sky made you stand in deep admiration and awe. The change it gave every second is apparent and vivid until the sun has fully showed up and the dark white clouds hovering above the rice terraces slowly disappears.
From the town proper of Sagada, we took a jeepney to Bontoc to catch the van to Cervantes and made our way to Laoag, Ilocos Norte.
The remarkable rice terraces showed itself off on our way to Bontoc.  Skillfully carved into the mountains by the locals, it is considered a treasure of the Ifugaos, not only because of the beauty that it shared with the world but also because their source of income is from here.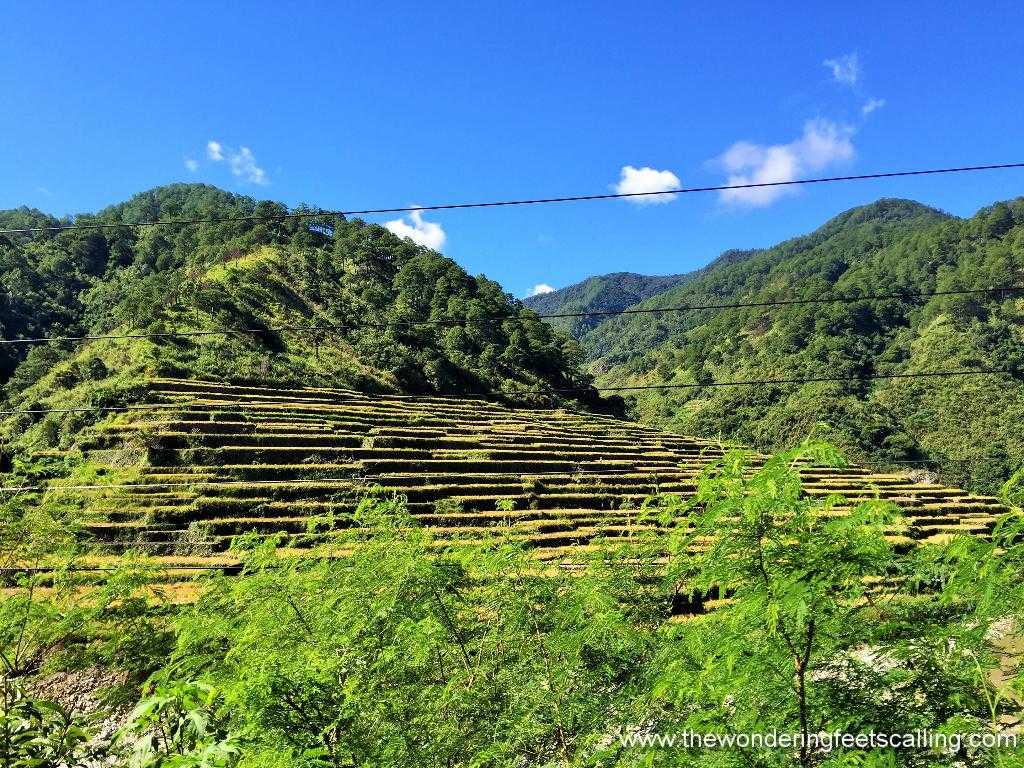 The 7-hour travel from Sagada to Tagudin is undeniably long but nature entertained us with its splendor. Astonished in the vision that only the eyes understood and only the soul perceives, magical things happen in the horizon. It is on that thin line where the earth and sky meets, leaving behind the distance that separates them.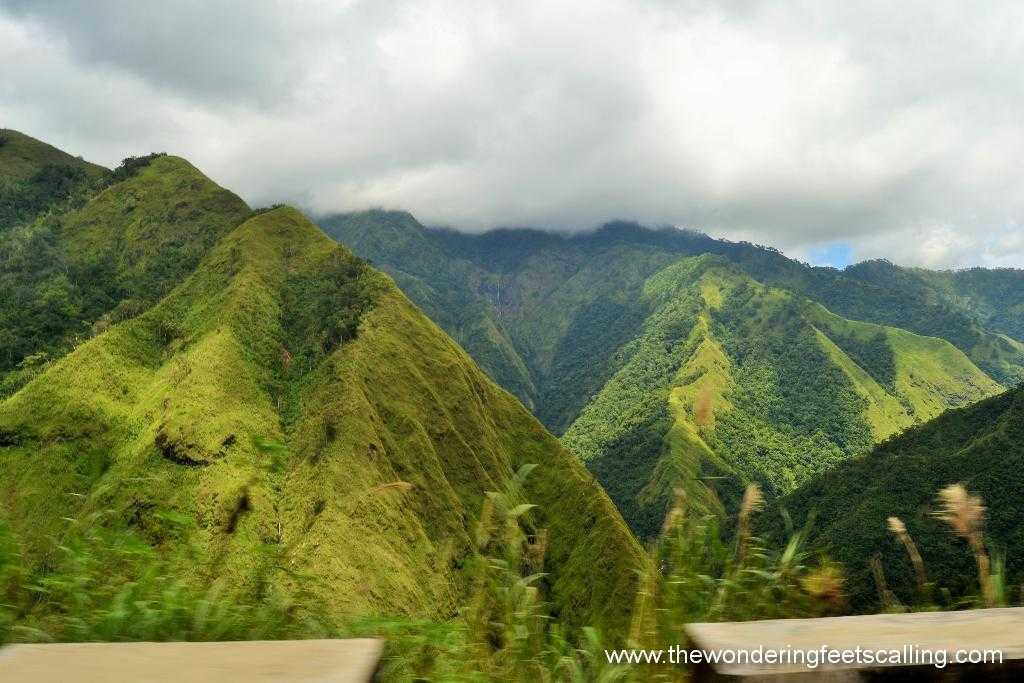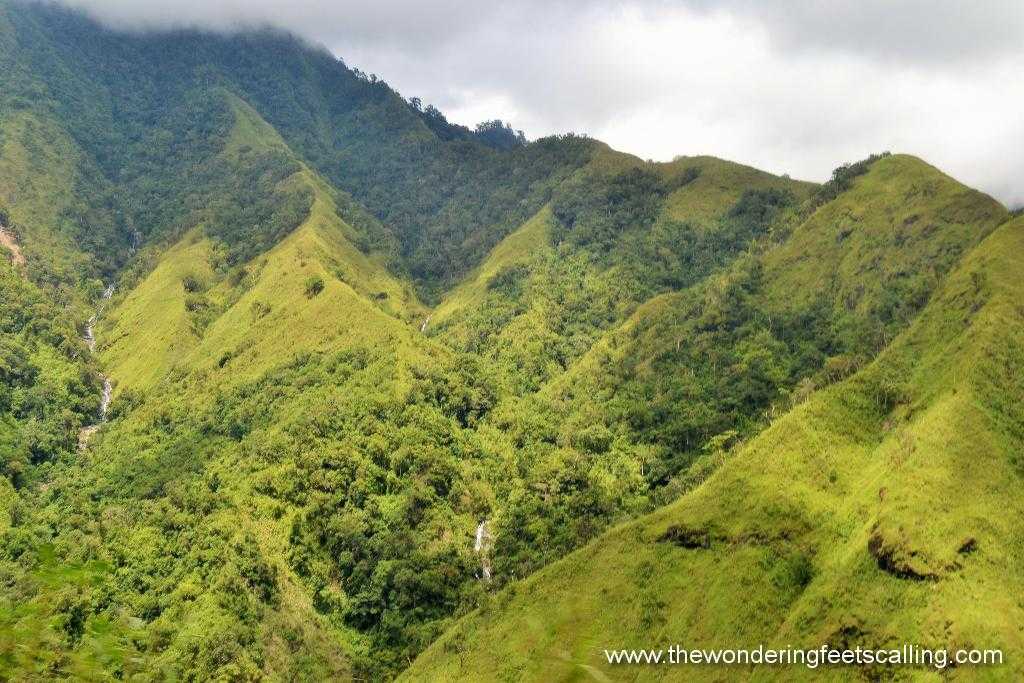 Several waterfalls from the top of the green mountains and the beautiful landscape is truly a delight. Seemed to be sardines in a can, nature made us forget the travel inconvenience that we never noticed that we arrived Tagudin and we have to get ourselves off the van. From there, we have to wait for a bus going to Laoag which will again take another 5 hours.  Indeed, a long day!