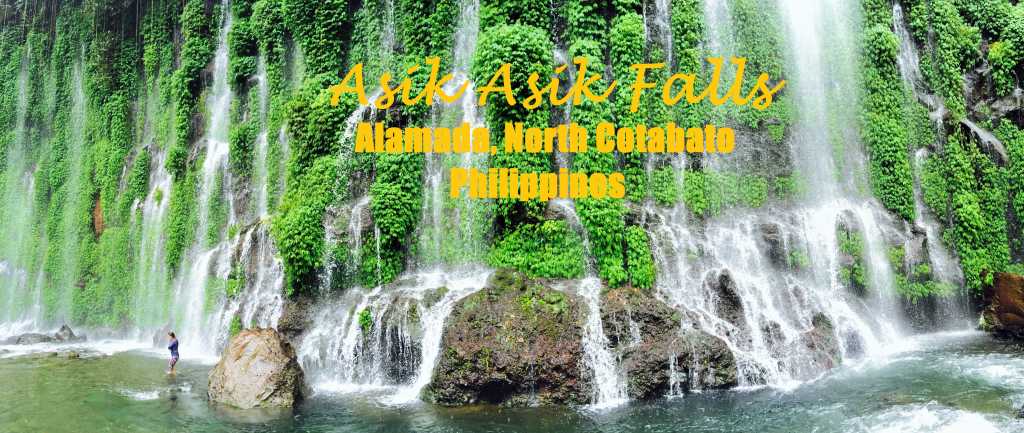 No, we don't stick to the road, we chase the waterfalls! Asik Asik Waterfalls is the idea of my sister-in-law, though none among the five of us exactly knew the way to get there. We thought it would only take 2 of our hours from our home town but when we realized that it would take longer than that, it's too late to turn our back. We must continue rather than wasting our day.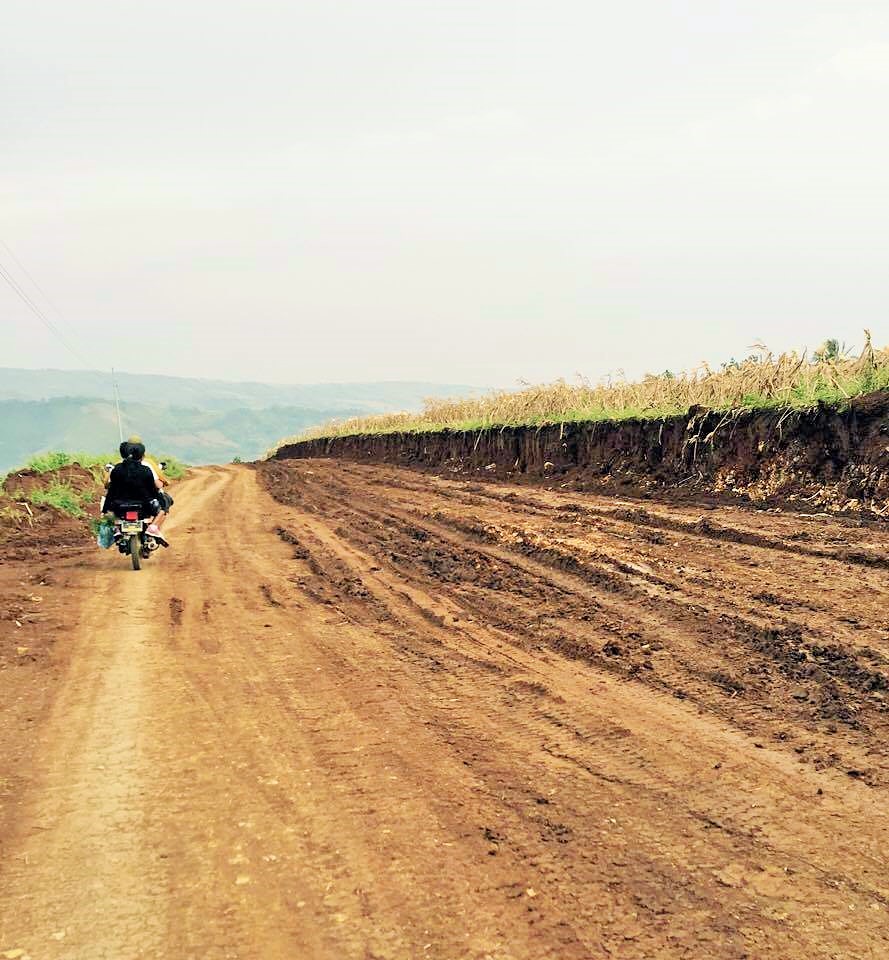 From our hometown, we passed the town of Bansalan, Makilala, Kidapawan, Kabacan, Pikit and finally reached Midsayap, then we continue driving until upper Dado. We came across huge jeepneys along the way with huge wheels, carrying passengers from the town and greatly capable of maneuvering the jolts caused by the bumpy and uneven road, though much of it are scenic.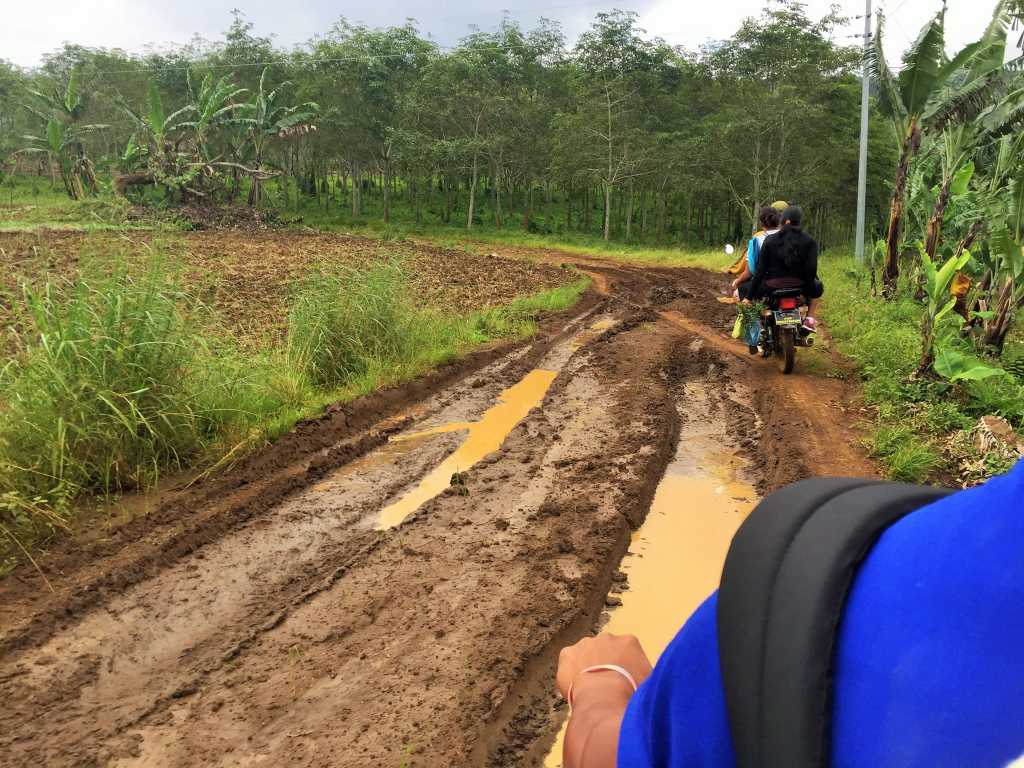 From Upper Dado, we took a motorcycle and paid Php 200 each to bring us to Sitio Dulao. Even if we are in a 4×4 pick up, it is not advisable and would be dangerous to get there because of the road condition.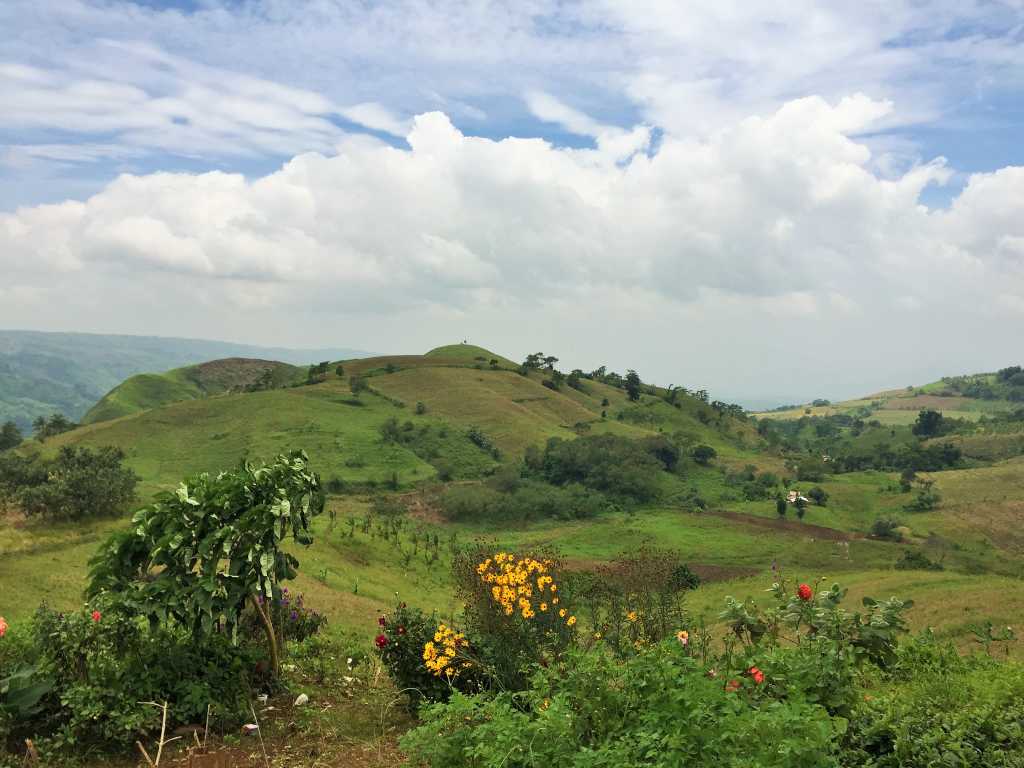 A series of hills welcomes us when we reached the top. We paid the municipality fee of Php 30.00 and rested for a while as we took a 360 degree view of the area. Despite the distance from the town, there are still settlers in that area, though the houses are really far from each other.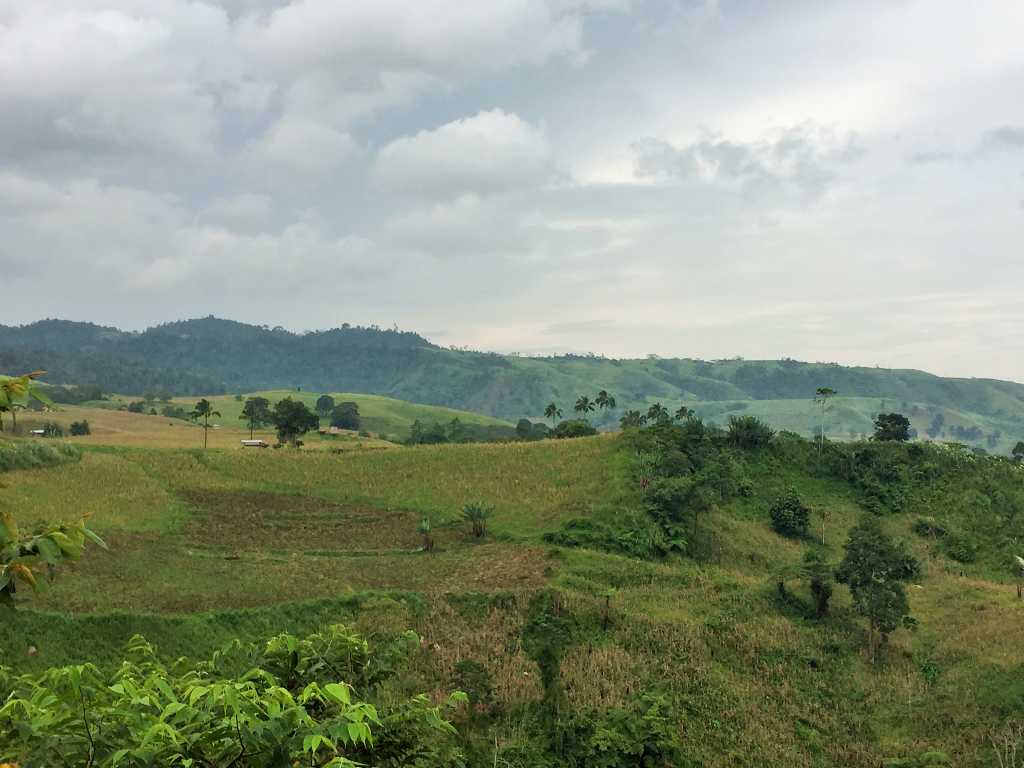 Above all, this very old, cool jeepey which is permanently parked on top of that hill took our attention.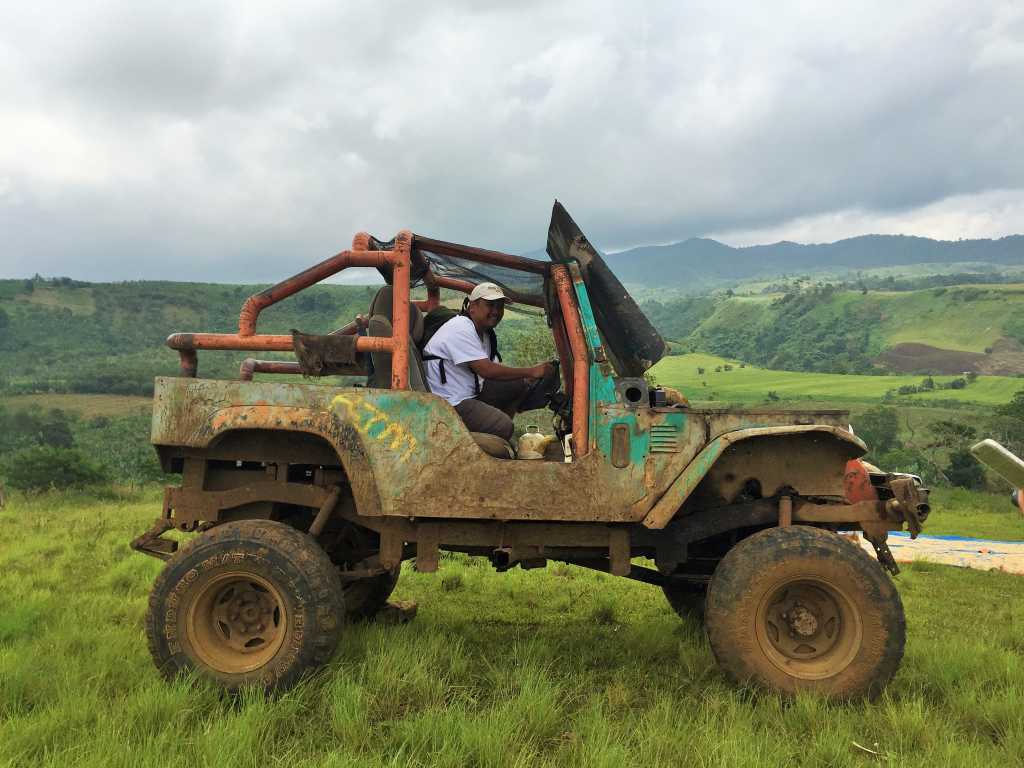 And because he gets off from it, we are now ready to set off and chase that waterfall!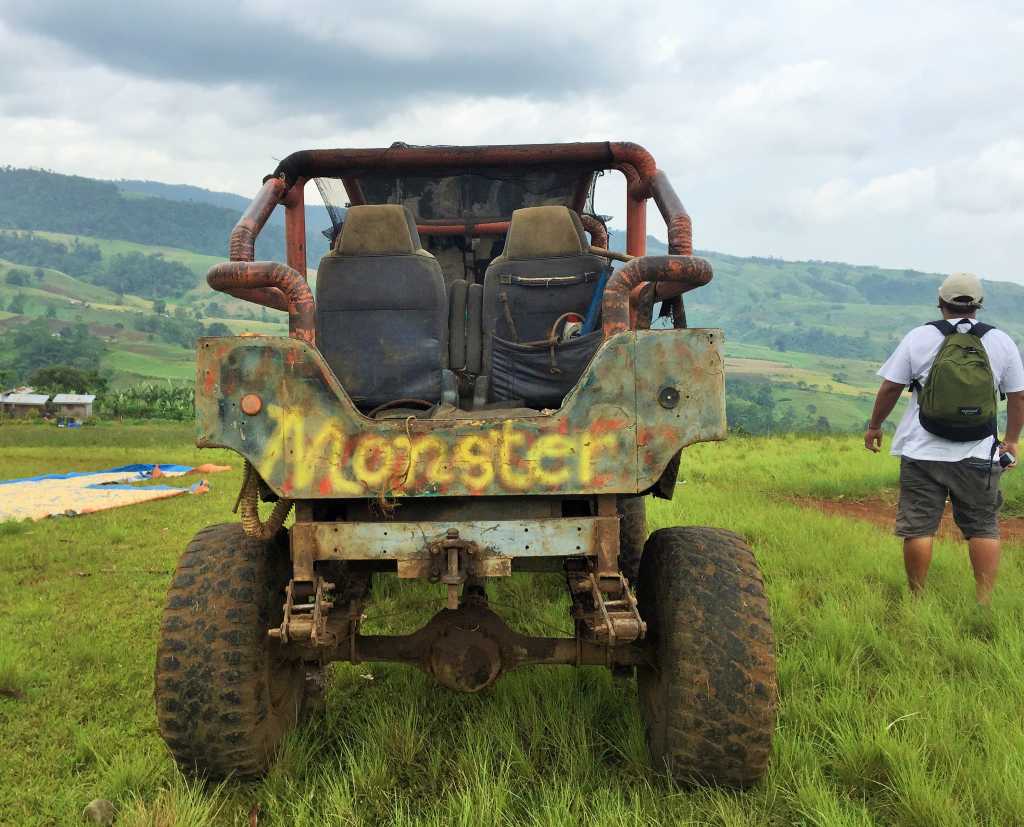 The road to the waterfalls is guided with a stairway that has 500 plus steps, that's breath-gasping! So, don't forget to take a bottle of water with you.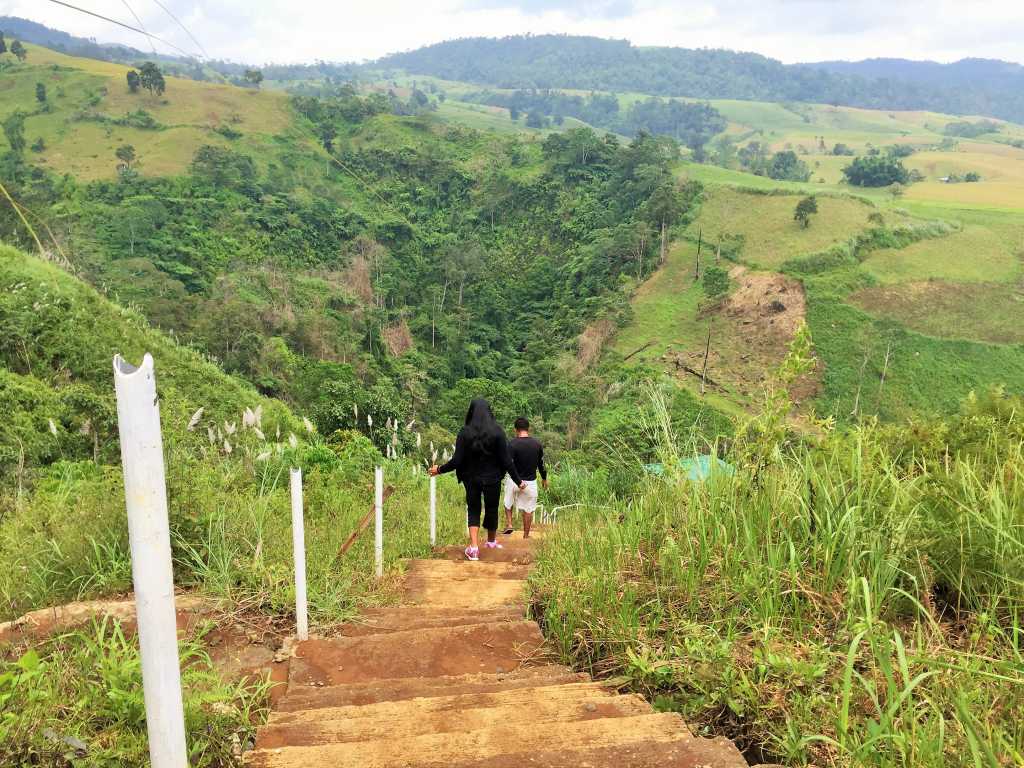 As you get closer, the sound of the water cascading through the rocks makes you come closest. Relaxing as it sounds, the cool temperature and the cool water relieve all your tiredness and muscle pain.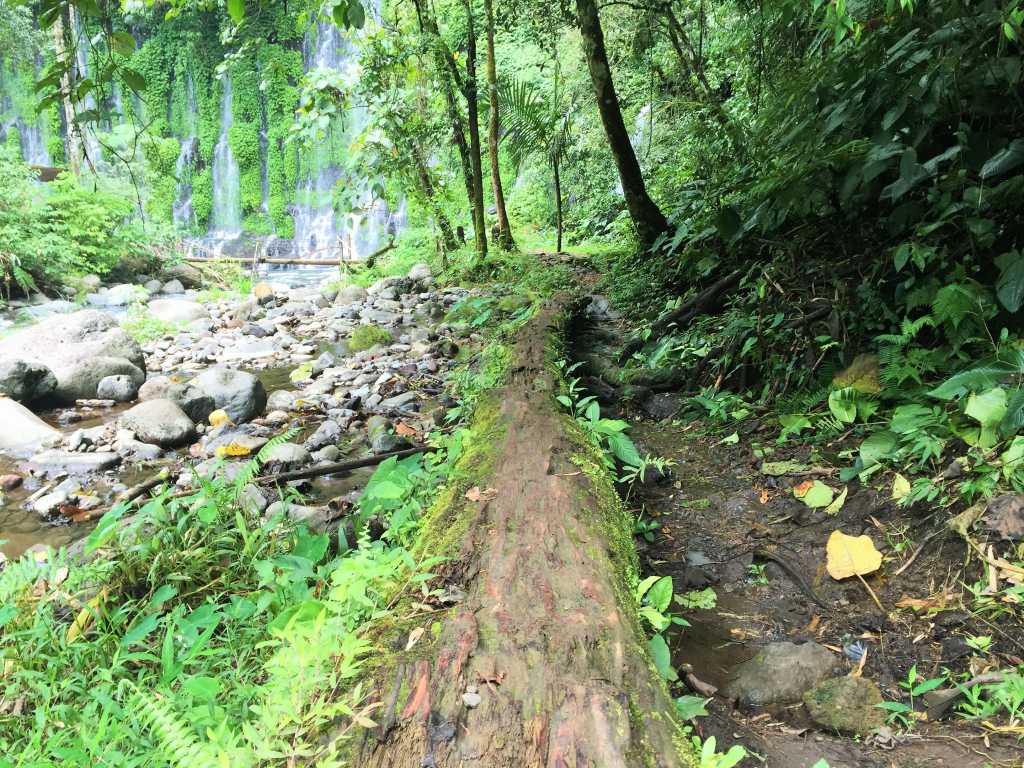 Indeed, difficult roads often lead to a beautiful destination! A huge water curtain welcomes us as we acclaim with great amazement.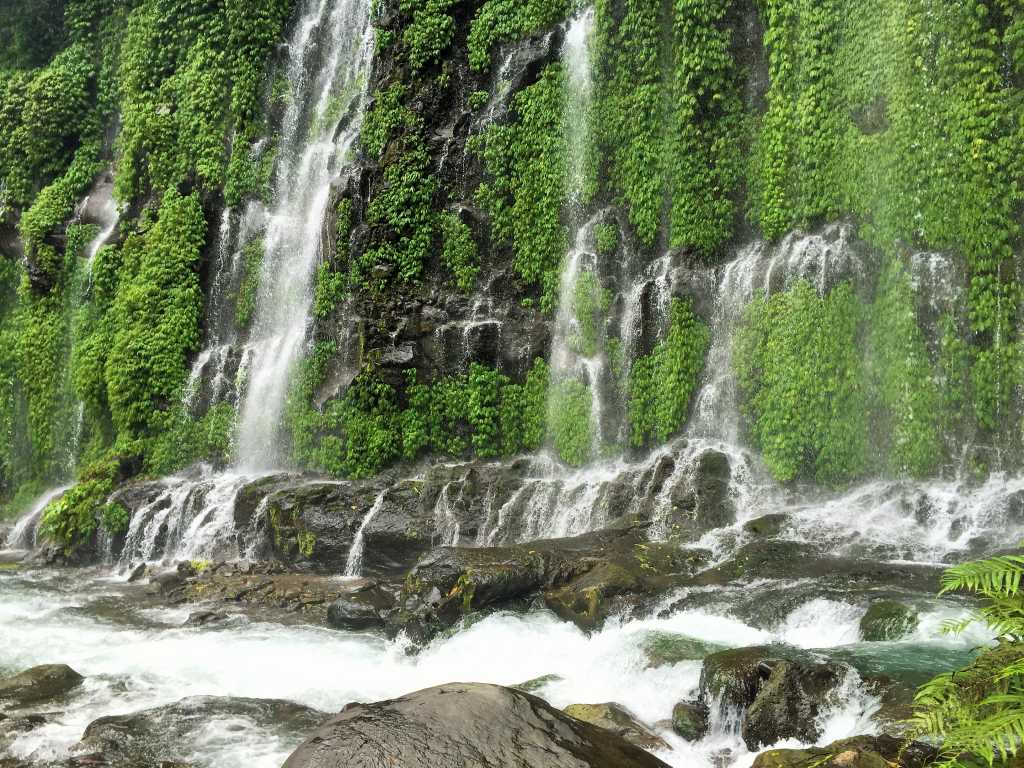 Clean, crystal-clear water invites you to experience its coldness and be refreshed.  Do you know that there is no river above this waterfall? On top of this waterfall is a dry highland which we passed on while going down. Amazing, isn't it? Water is gushing from different parts of that wall plentifully, forming a waterfall and a river below. As I always say, nature has its own special way to amaze mankind.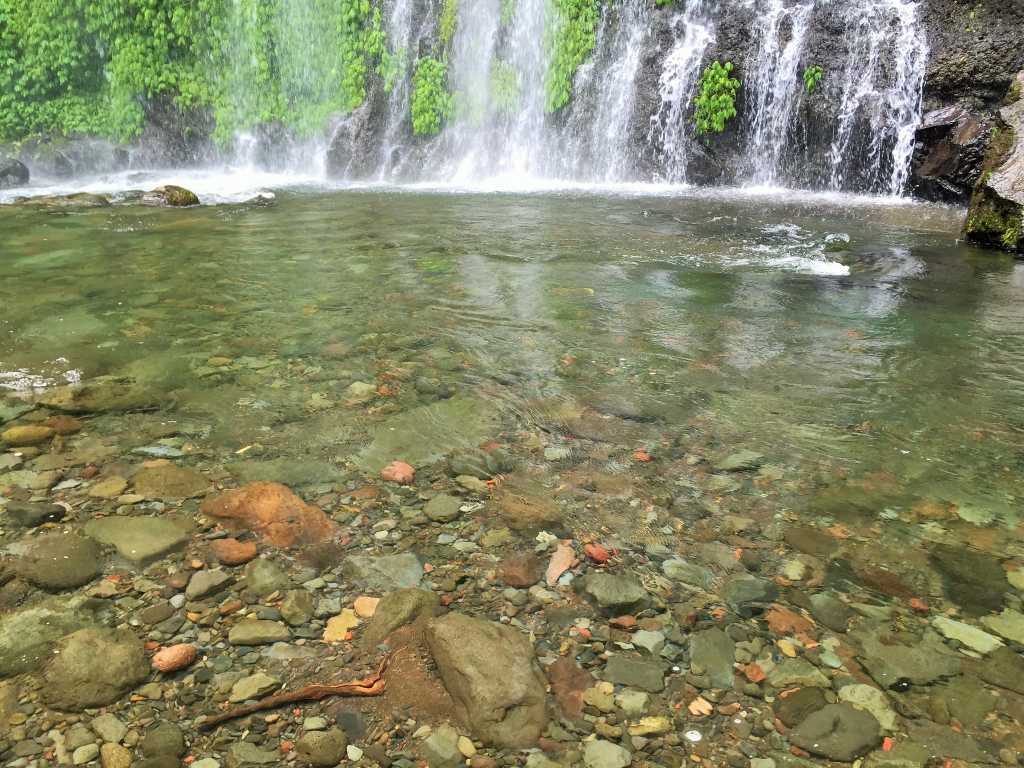 Myth has its versions on the formation of this charming waterfall. Enchanted as what they say, but the most important thing is our feet had touched this place, saw it's wonders and realized that its worth our travel time.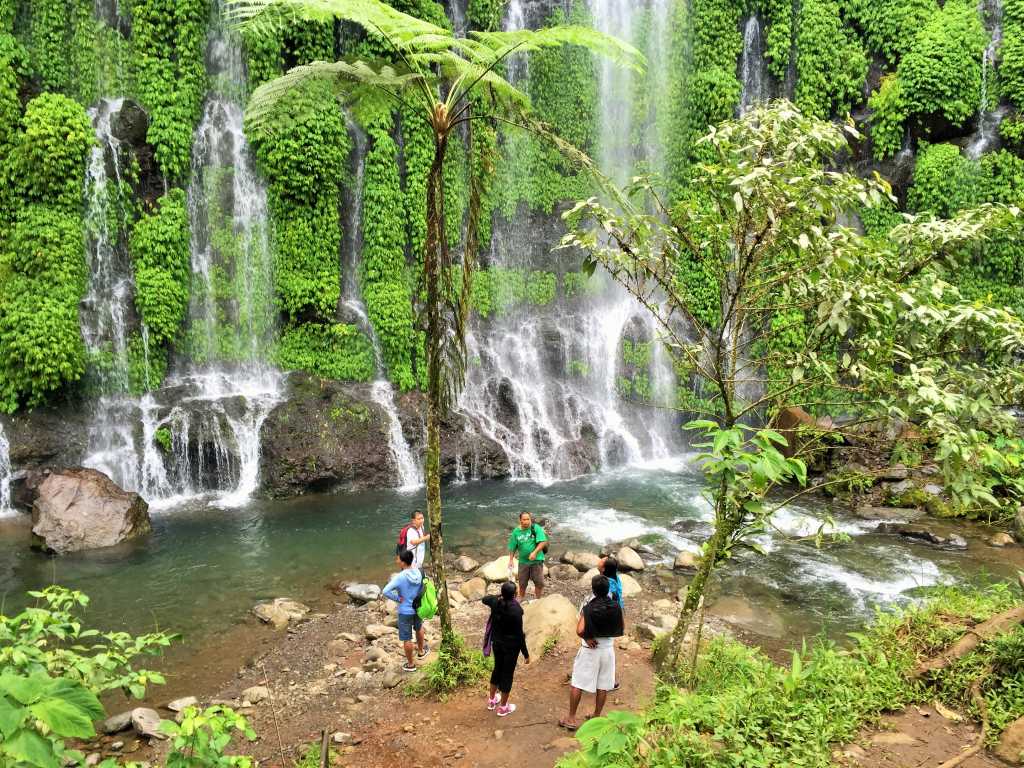 They also have customized tables and chairs for eating and sitting.  When you stand in this place, you can see its 180 degree view and insurmountable charm.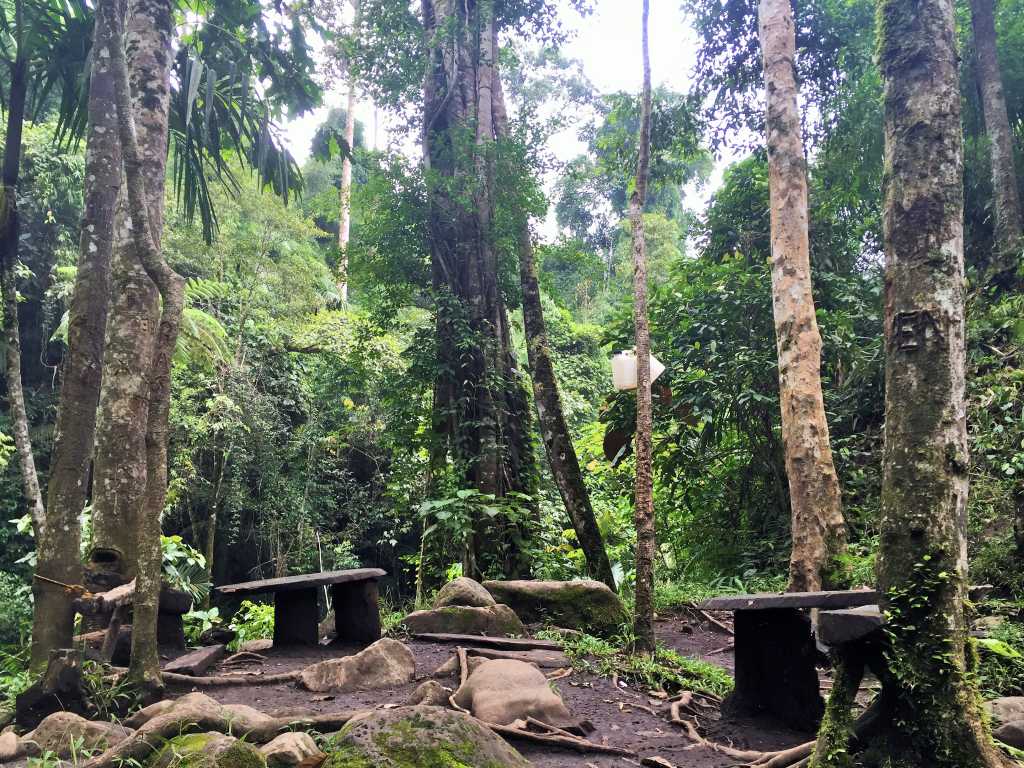 Before we leave, we make sure that our water bottles are refilled from the true nature's spring. Yes, you can take a cold water from the spring, it's clean and it's free! In case you don't want to experience the stairway to heaven again, there are horses along the way and they will bring you to the upland.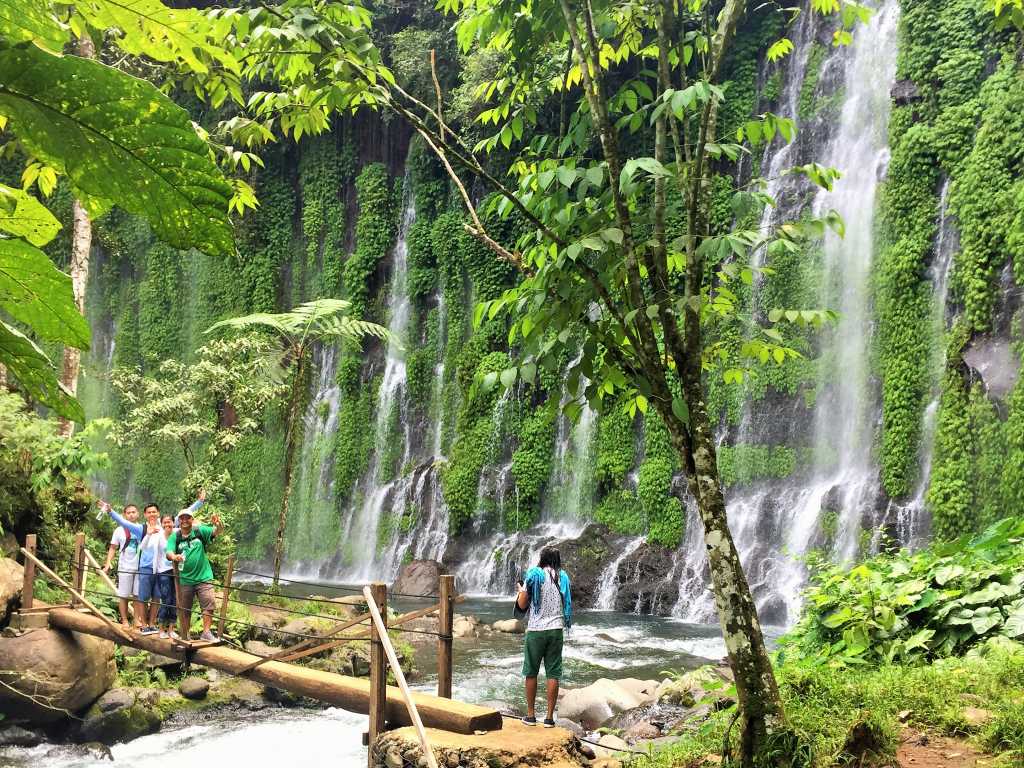 Some jewels are hidden by nature and this is one of those, but mankind is willing to travel a long way to get a glimpse and experience its splendor. When is your time?