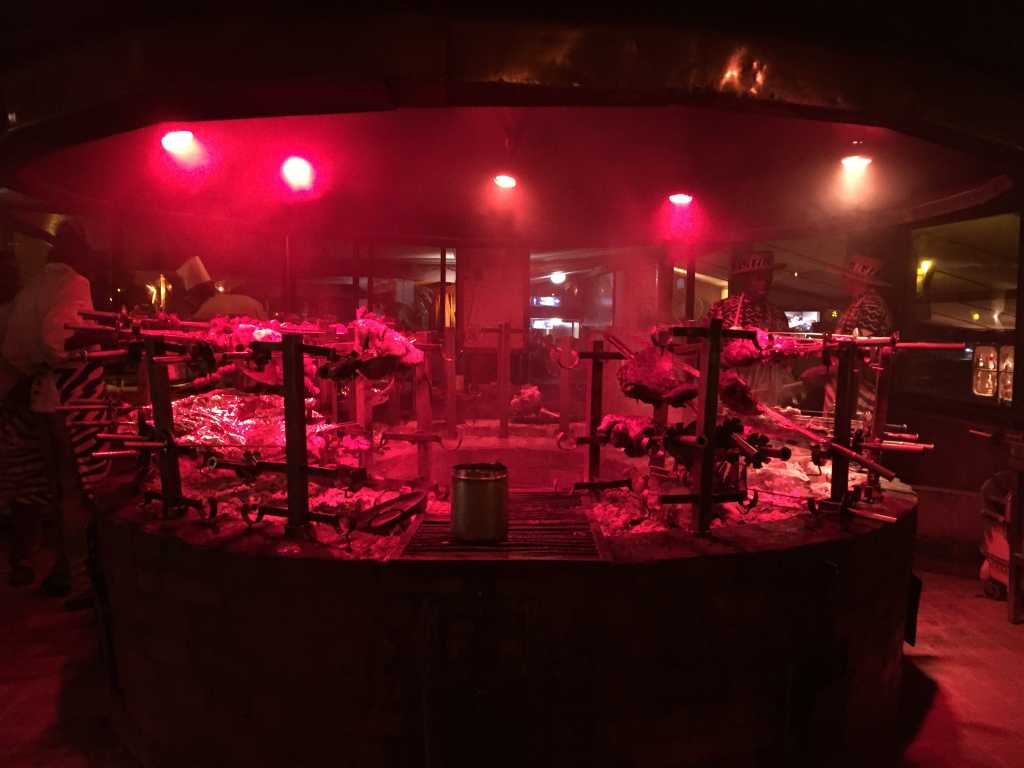 If you are a meat lover and exotic grilled ring a bell to you, accept the Carnivore challenge in Nairobi, Kenya. Let us dine and have a beast feast!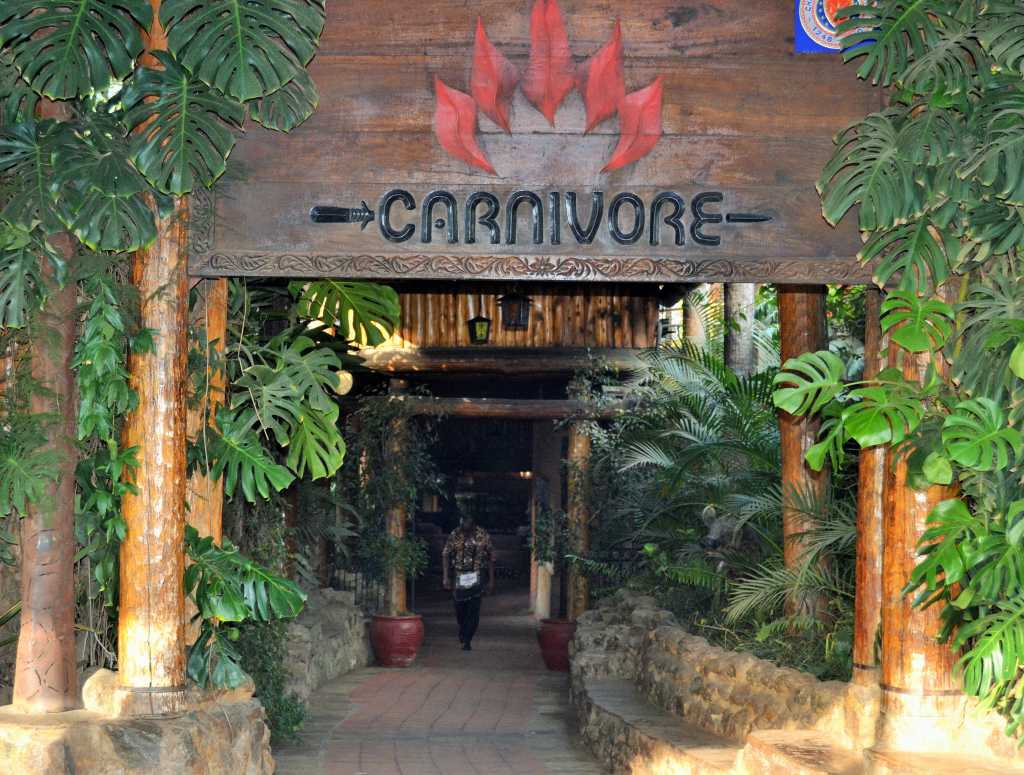 Despite being so famous, I was initially reluctant in dining here as first I am not into exotic food, and second I don't have that much craving for meat.  So I felt like it doesn't make sense. On our second day, when me and my friend were resting in Uhuru City Park, we decided to give it a try and end our day devouring a meat lovers delight.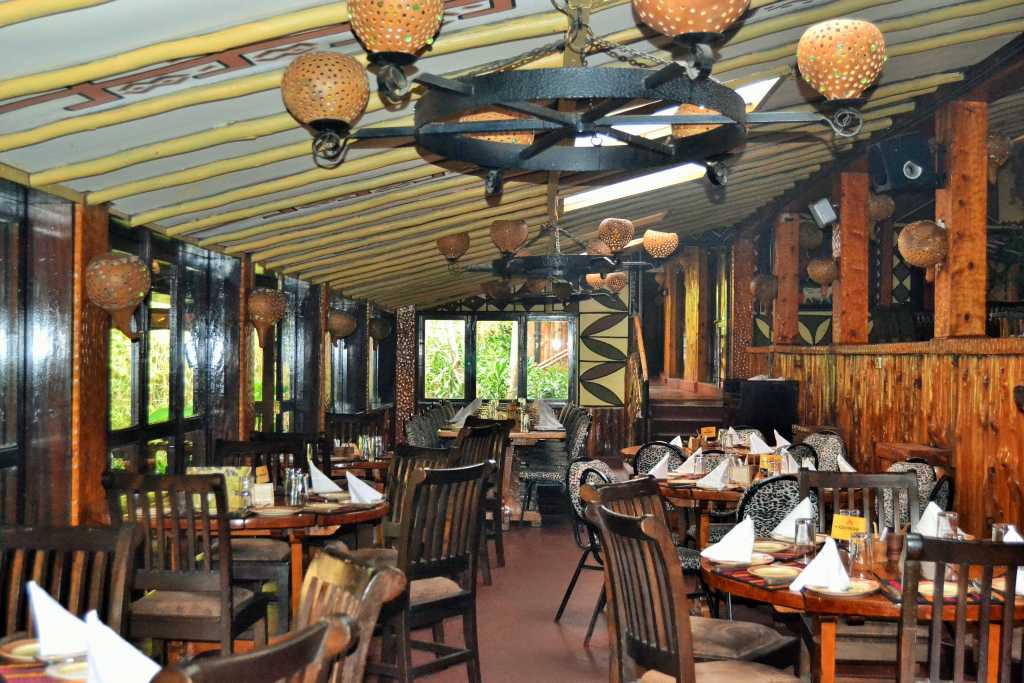 We arrived there and went straight inside to find a table for us. The place is cozy with a homey feel and atmosphere. Tables are set outside for those who wanted the outdoor.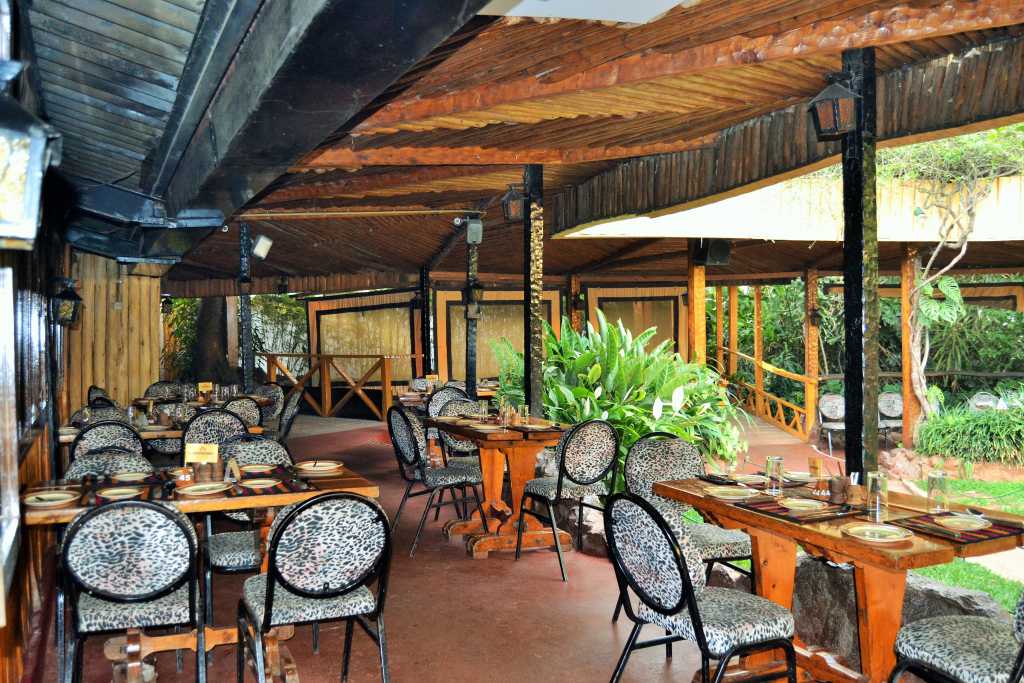 The pulse of Africa is very evident upon entering the restaurant. We were nicely greeted when we enter. Their staff is in African patterned tops, chairs are in animal print coverings and those who are grilling their meat are in zebra patterned aprons.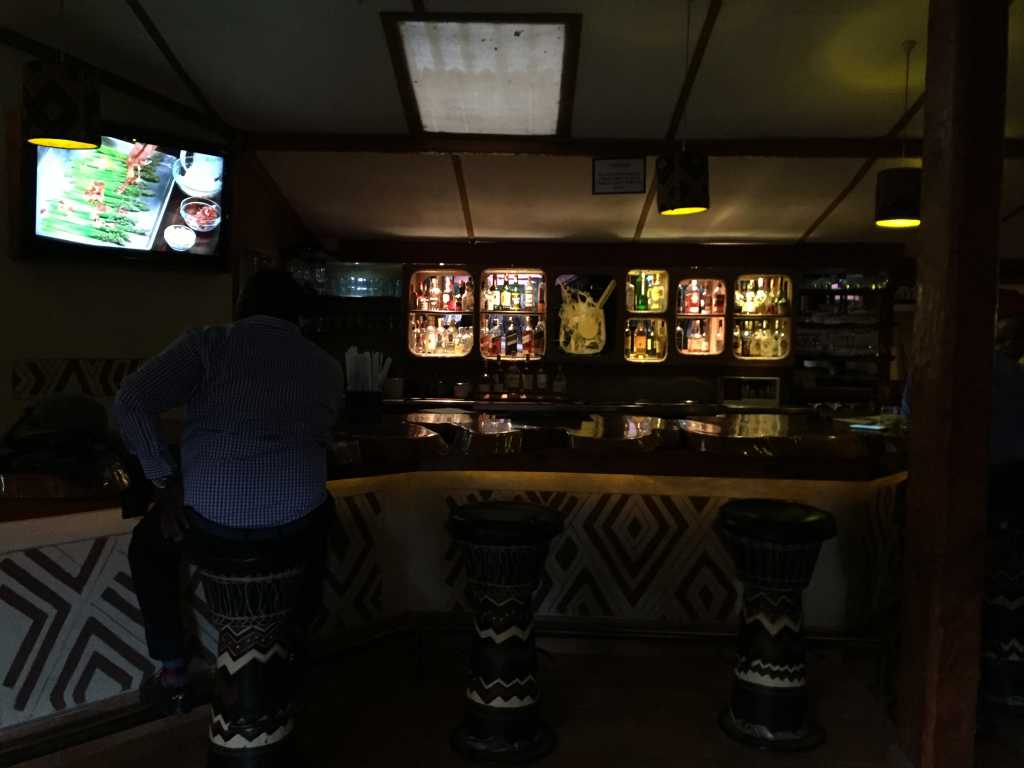 Since we arrived earlier than their time of serving, we stayed at their bar which also has stalls with tribal print on it. We reached this area because one lady who seemed to be having a bad day told us that the restaurant was not yet ready to serve food. She was actually rude to us and to clarify, one of their staff.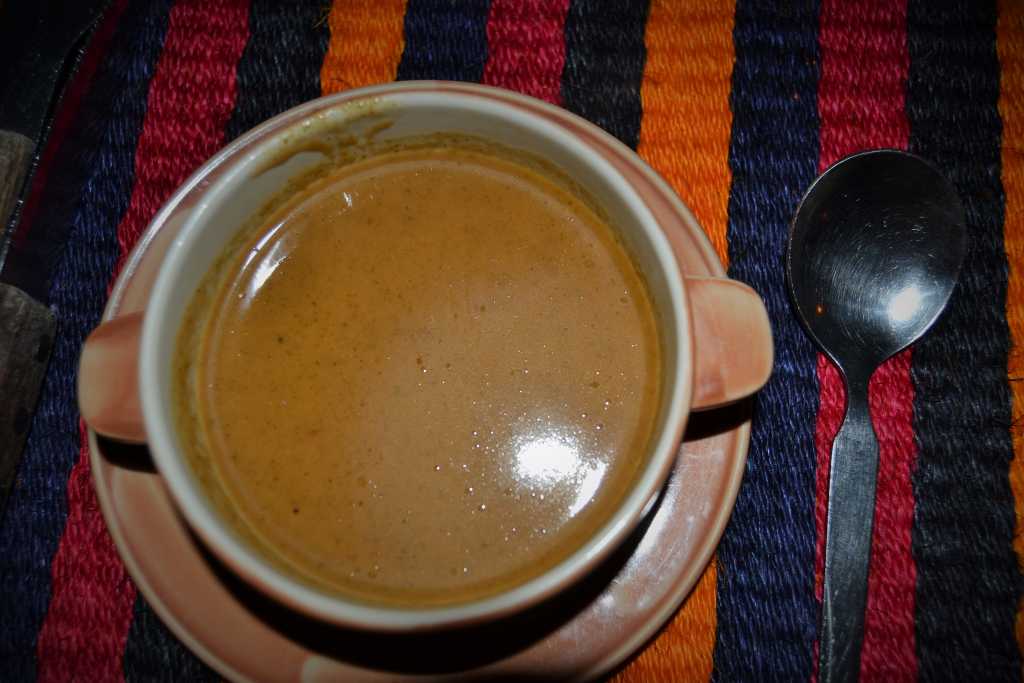 At 1900hrs, they were set to serve and everyone started to get a table for them. We started off with a soup, followed by a bread and butter.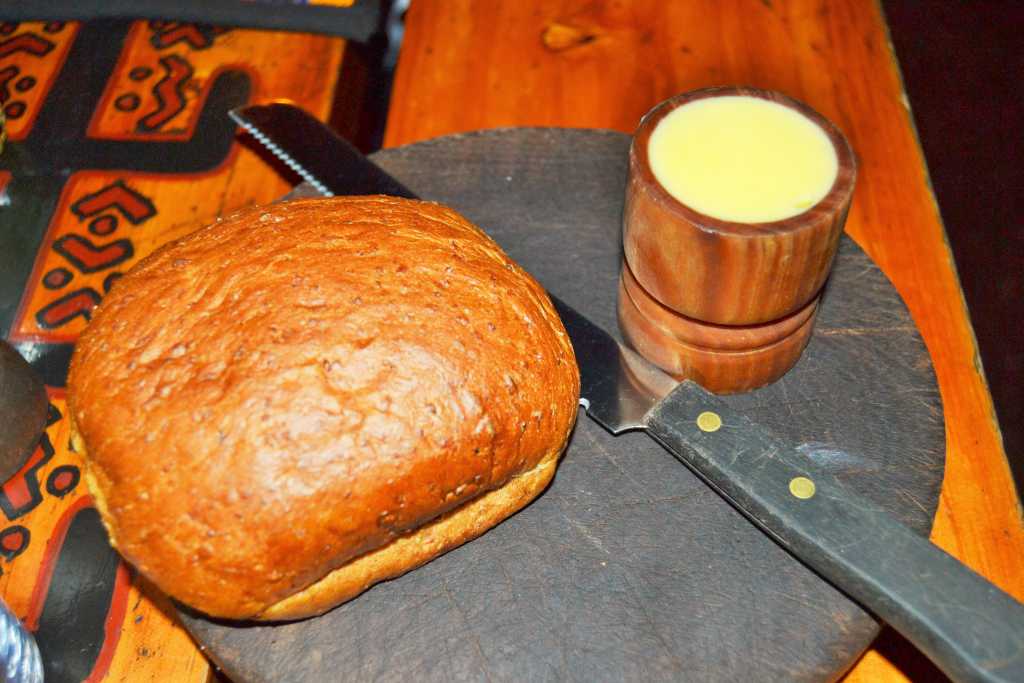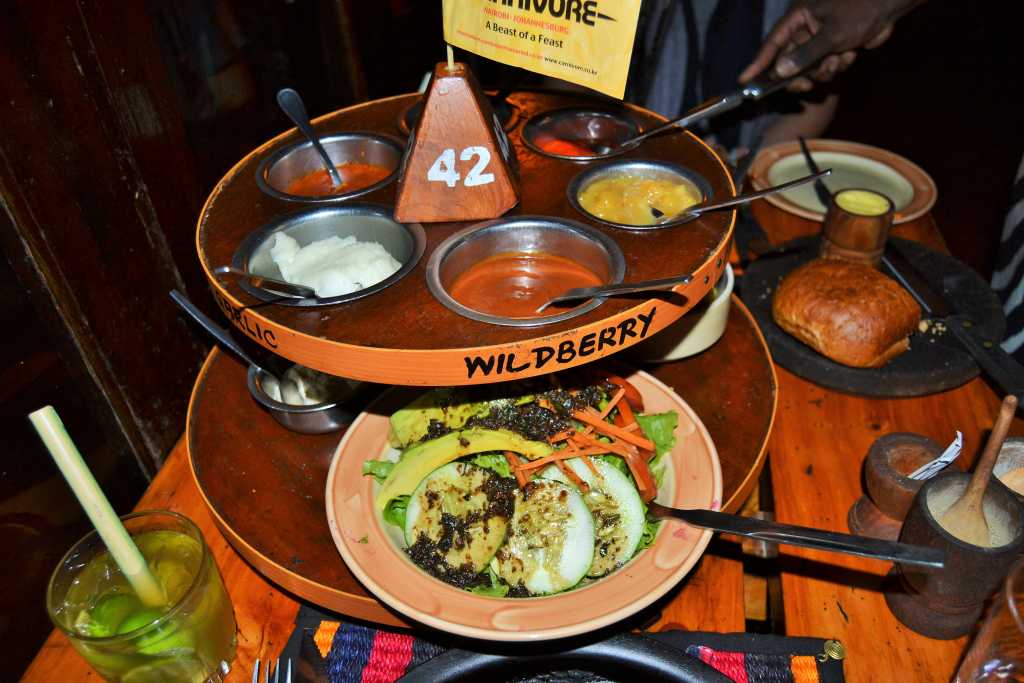 A two tiered tray stand came up on our table with vegetable salad on the first tier and different sauce on the second tier. A lady came to us and explained which sauce suits best for every meat. Wild berry is for the turkey and ostrich, garlic for chicken, fruit salsa for pork, mint for lamb, tomato relish for beef and chili for all. I actually ended up trying different sauce for different meat. They also served their signature  Dawa drink to boost your appetite. Dawa means medicine or magic potion in Swahili but don't worry, there's no potion in your drink.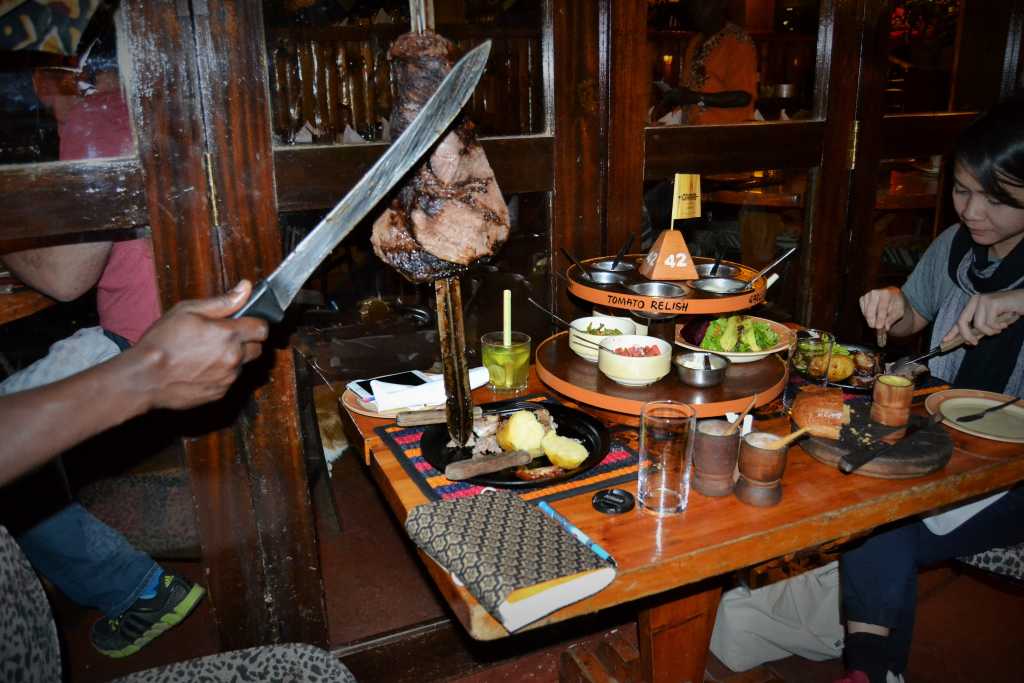 They as well gave us a hot plate with potato on it and the meat goes on and on without ordering or calling them! You will be served with different types of charcoal grilled meat straight from the skewers onto your plate. They served real fast! A new serving will come even before you finish the previous. You can have the portion that you wanted and its unlimited as long as the yellow flag on top of your tray is up. One thing that is special in this restaurant is the flag that would communicate to everyone. Once it's up, that would mean you are still up for the meat delight.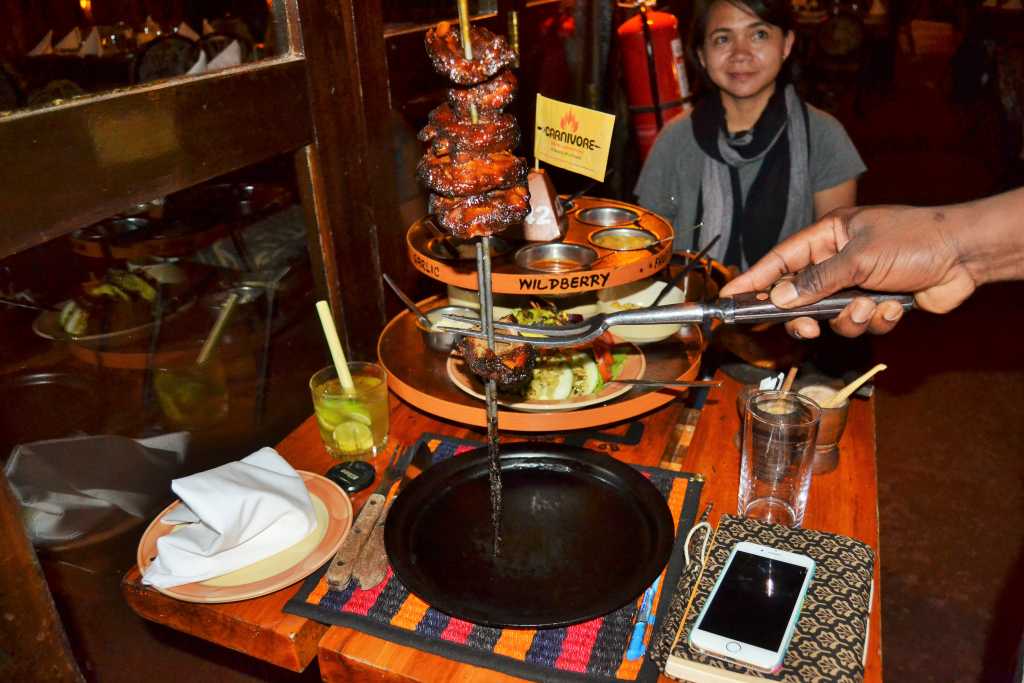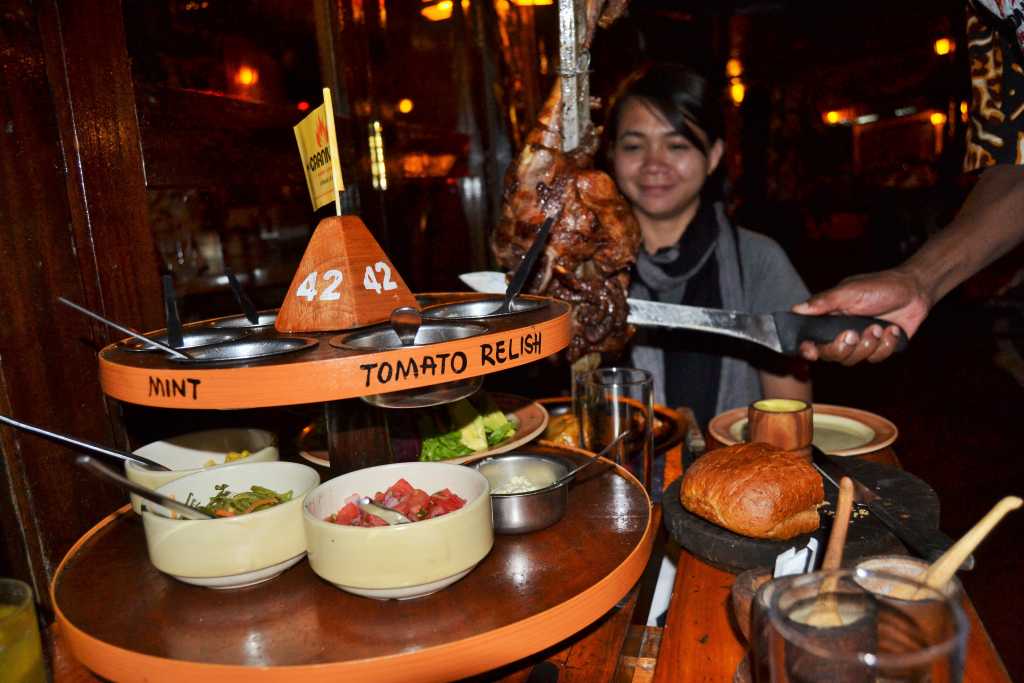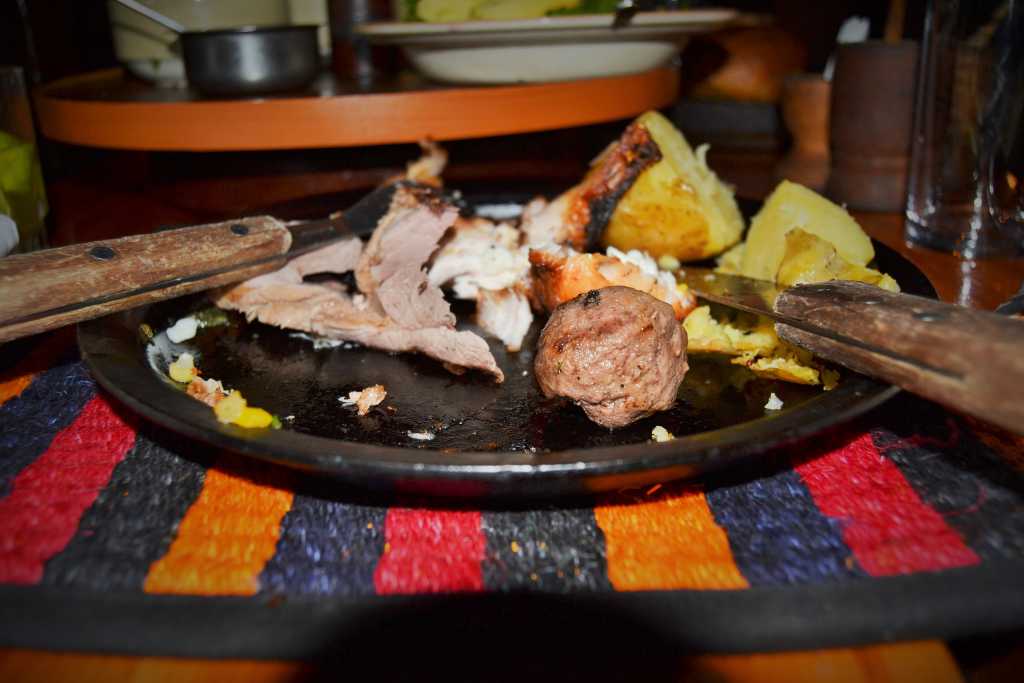 We are not yet done, we are not talking about chicken and beef only, we are talking about more than that. That is why they are called "The Ultimate Beast of a Feast". They will serve every meat that is listed on their menu of the day.  Unlike the traditional restaurant, they don't provide diners with a menu book and waited for you to order. The menu of the day is listed on a big board that will welcome you when you enter the restaurant.  This will give you an idea on what you should look forward to eat for dinner. That's a lot and I tell you, you won't be able to reach their finished line. That is way too much to take.  Due to some government restrictions, some of their exotic meat is no longer being served at the moment.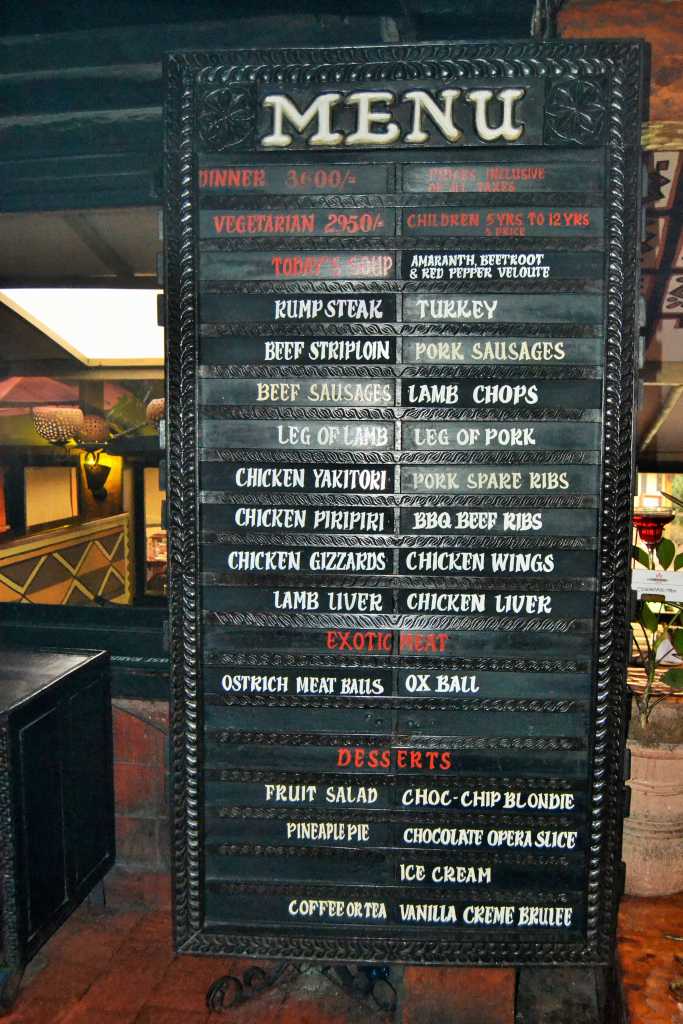 And since we can accommodate no more of their meat, it is time to flag down. When they see that, they will stop giving you meat and asked you for more meat haha. We are defeated already and no way we possibly can say yes to another serving of meat.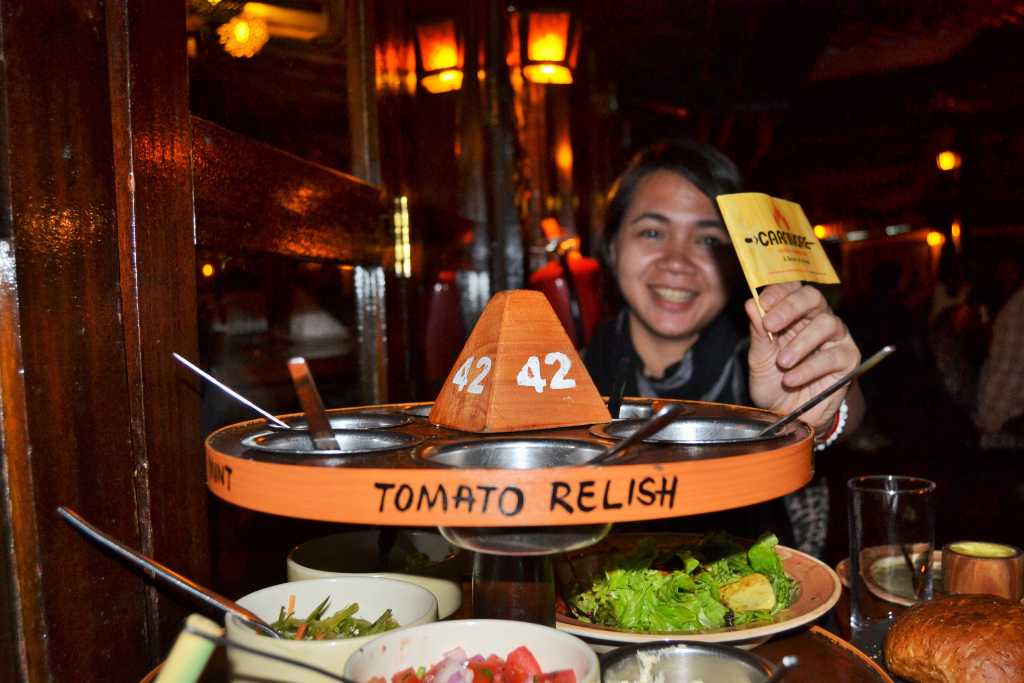 They will then serve your dessert of choice right after.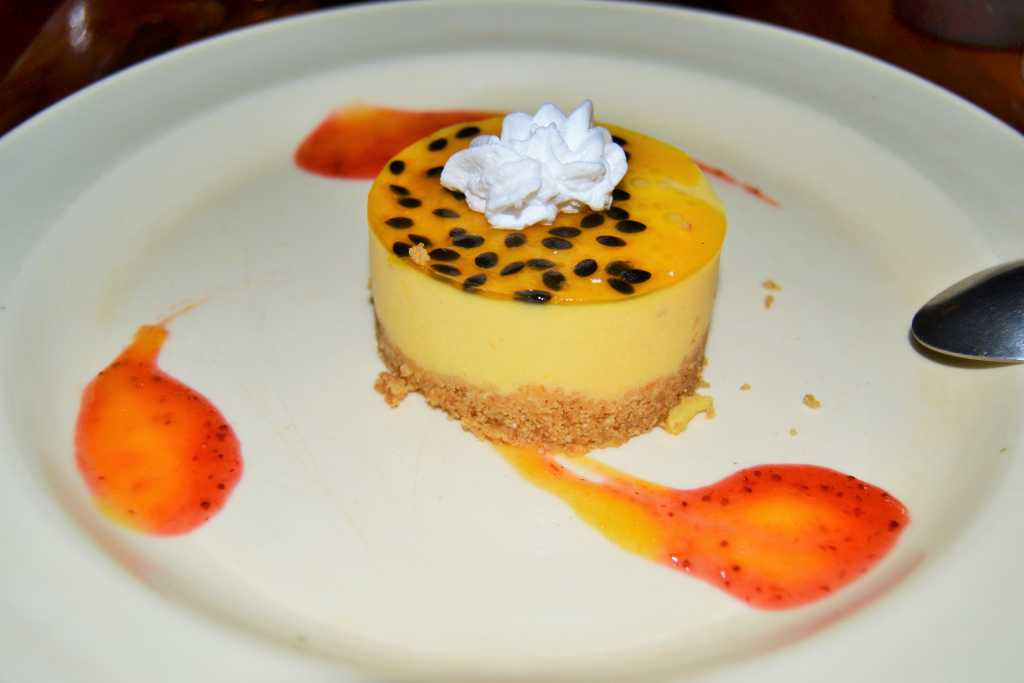 It was an experience that is fun-filled, so new to me and one of a kind. Their food is really good. If you are craving for succulent meat, this is the place where you are needed to be. I don't eat lamb, but they prepare it here superbly, without smell, so tender, juicy and flavorful. Your visit in Kenya is never complete without visiting this place. Feel the rhythm of Africa here and bring nuance to its taste.
Location: Langata Road, Nairobi, Kenya
Dining Fee: KES 3000
Transportation: It is better by taxi because it is away from the main road.