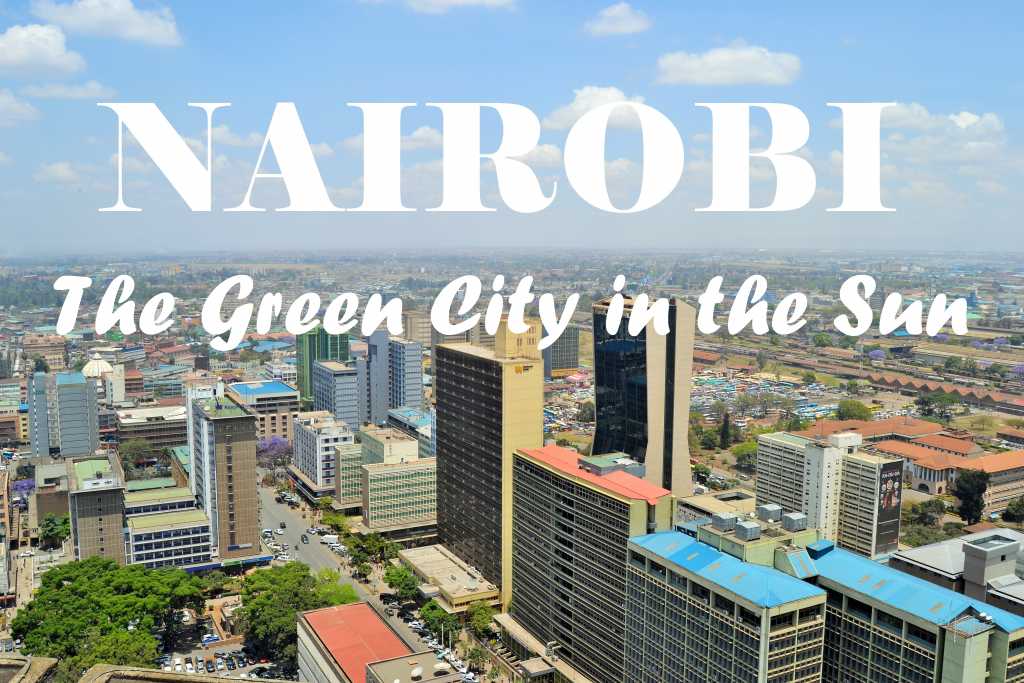 Karibu Nairobi! Popularly known as the "Green City in the Sun", Nairobi is a Masai word which means "Cool Water". Based on what we experienced, one would definitely need a heater in order to take a shower. Water is naturally cool and the weather is pleasantly beautiful, even in summer.
Getting around the city can be a bit intimidating in your first day, but your second day makes you better. In terms of direction, Nairobi is a compact city and accessible by foot if you fancy walking.  Actually, on our first morning in Kenya, we saw a large crowd of locals walking at the side of the streets. For all we know, that is their way of life and proves to be normal in any circumstance. People would prefer walking, but if I must say, its  better than being stuck in the middle of a congested traffic jam in the city.
This trip is planned only like a skeleton. It is never in detail like my usual travel and no fixed itineraries of where and when except for the number of days that we wanted to stay in a place. Activities are laid back as we cancelled Mombasa on the list.
On our first day, we move from one place to another the same way as the locals do. The Nairobi Museum is our first destination. From Kirinyaga Road, we walked all the way to the globe roundabout, then we took Kipande Street and walk straight till we reached the Museum.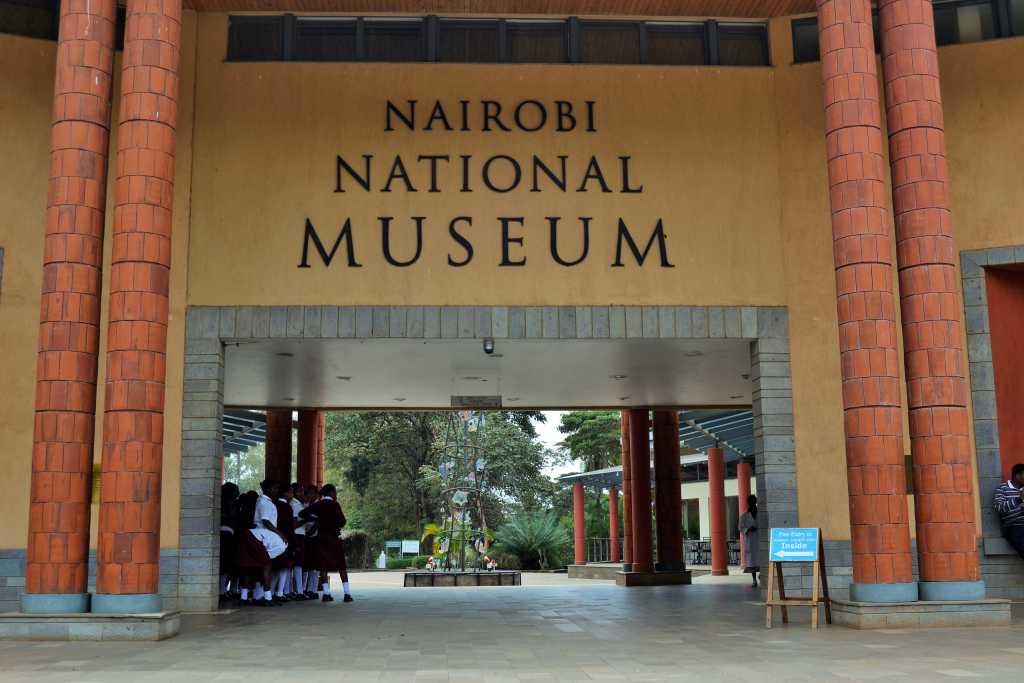 A diorama of African wildlife welcomes us upon our entry to the museum.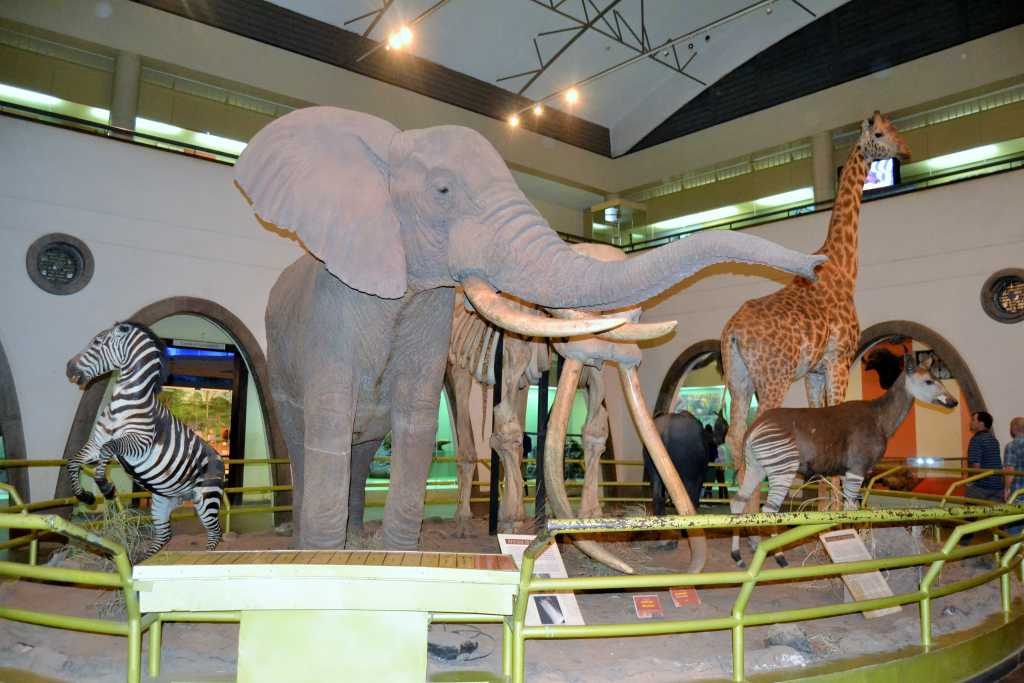 At the side of it is an aisle whereby a series of animal heads are displayed and captioned.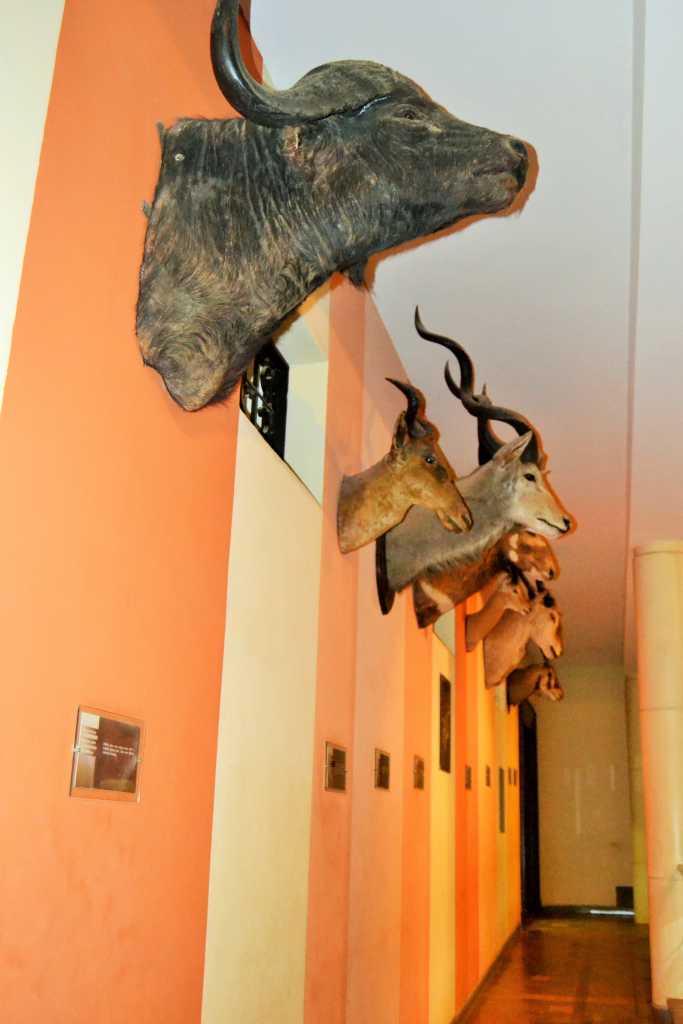 The Museum showcases Kenya's rich heritage and of course its complex history. One would come here for both educational and leisure purposes. In fact, we were with a bunch of students when we entered. Beadworks, embellishments and tribal clothes are also housed in the museum with a corresponding explanation and meaning.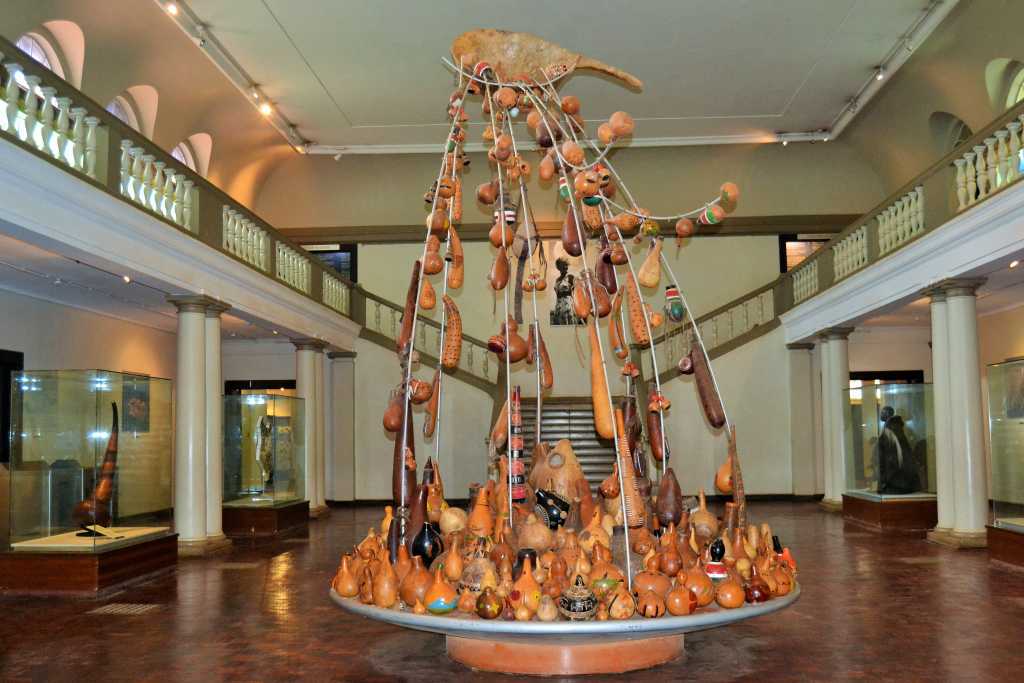 Including the Snake Park, we paid KES 600 for our entry. I didn't take photos inside the snake park because it was not something that I really want. I was just there to see how the famous black mamba really looked like in real and well, they as always looked creepy to me.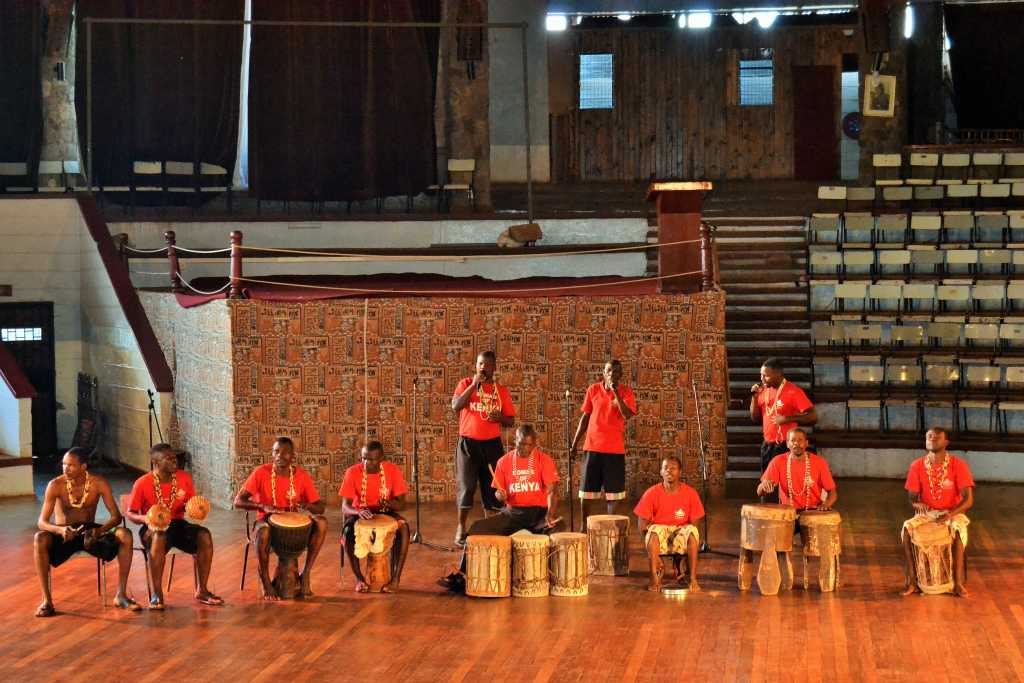 From the National Museum, we walked all the way to the downtown, looked for the Ambassador to get a Matatu to Bomas of Kenya that is located in Langkata. Since noon, most of the matatu's will not move. We were instructed to go to the Railway Station and take a matatu to Ronga. Matatus are vans with a very loud music and don't normally stop I suppose, so we swiftly hop on a moving matatu. We get off at the Galleria Mall and paid KES 100 for the fare. Since Bomas is a bit far from the main road, we took a motorcycle which is locally called boda boda. The driver charged us KES 400 for the ride which was actually a ripped off, but we were left without an option as the show will start in barely 15 minutes. Nonetheless, he is the only transport that we saw at that moment.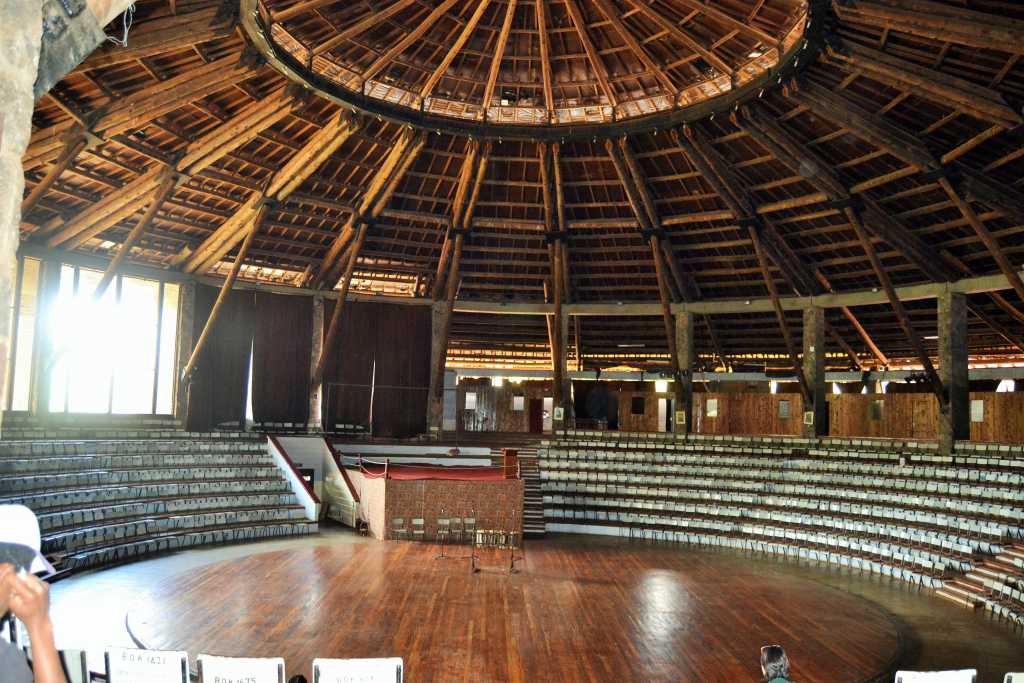 Lucky enough, we reached Bomas just before the show started.  Bomas promotes cultural tourism and preserves Kenya's rich and diverse culture. Performers will present a series of dances that originate from different Kenyan tribes. They also sing, chant and play their percussion at the same time.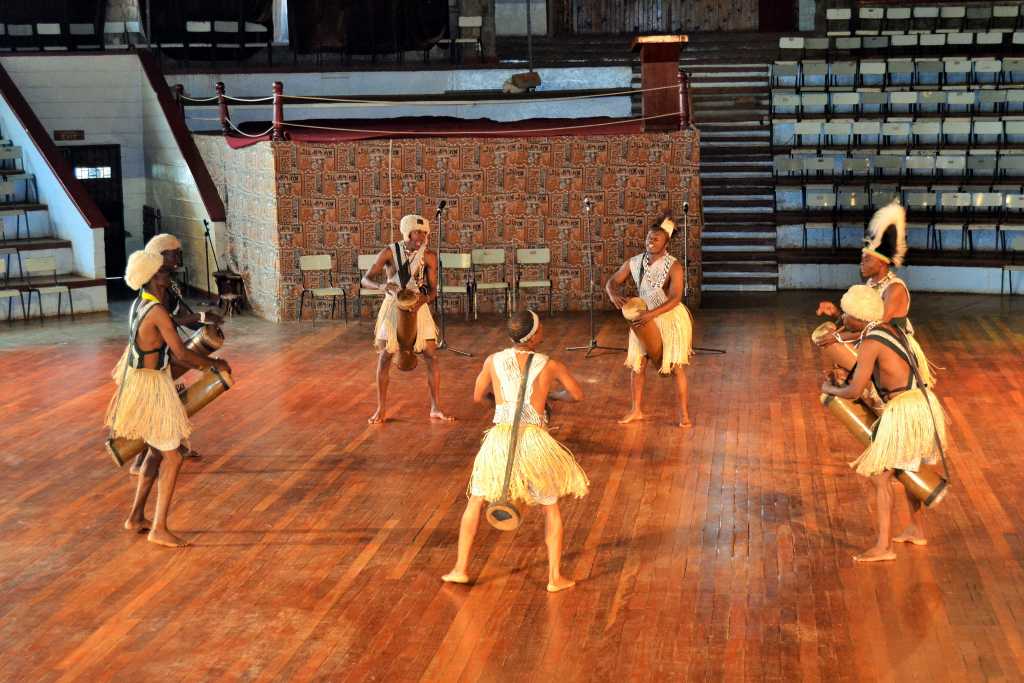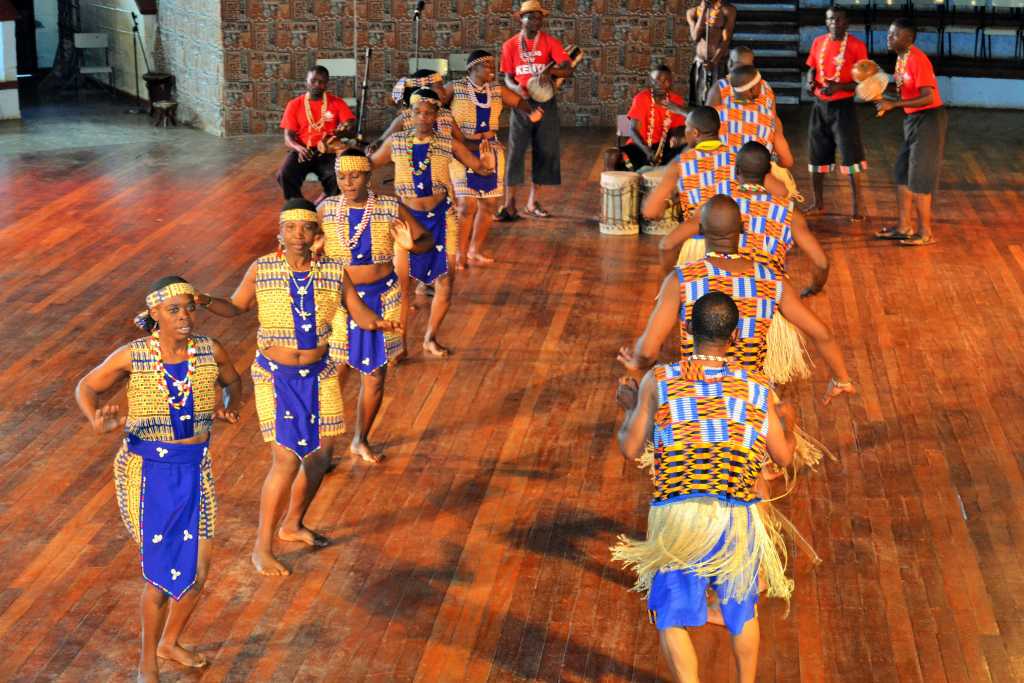 After the performance, we visited the homesteads that are built to display every tribe's way of living. Entrance fee is KES 600 including the show.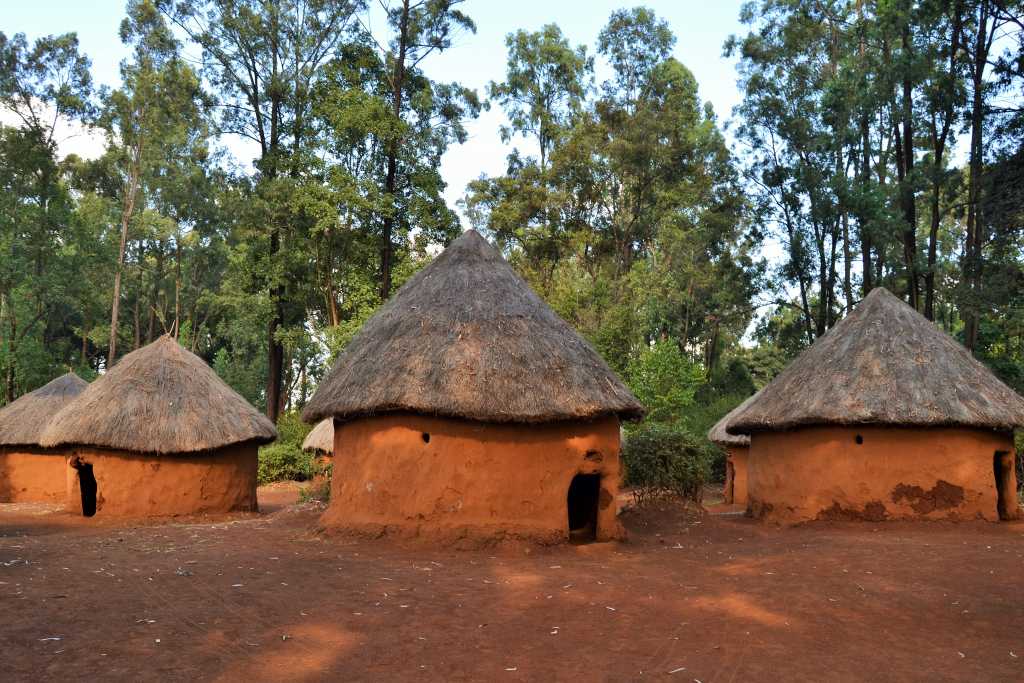 From Bomas we walked to the main road and took a bus to Nairobi National Park for KES 50. We walked around and never did the safari walk as we already did that in Masai Mara. What is special here is this is the only capital city national park in the world. That would mean that while you see the animals in their own habitat, their backdrop is the cityscape, tall buildings and city structures.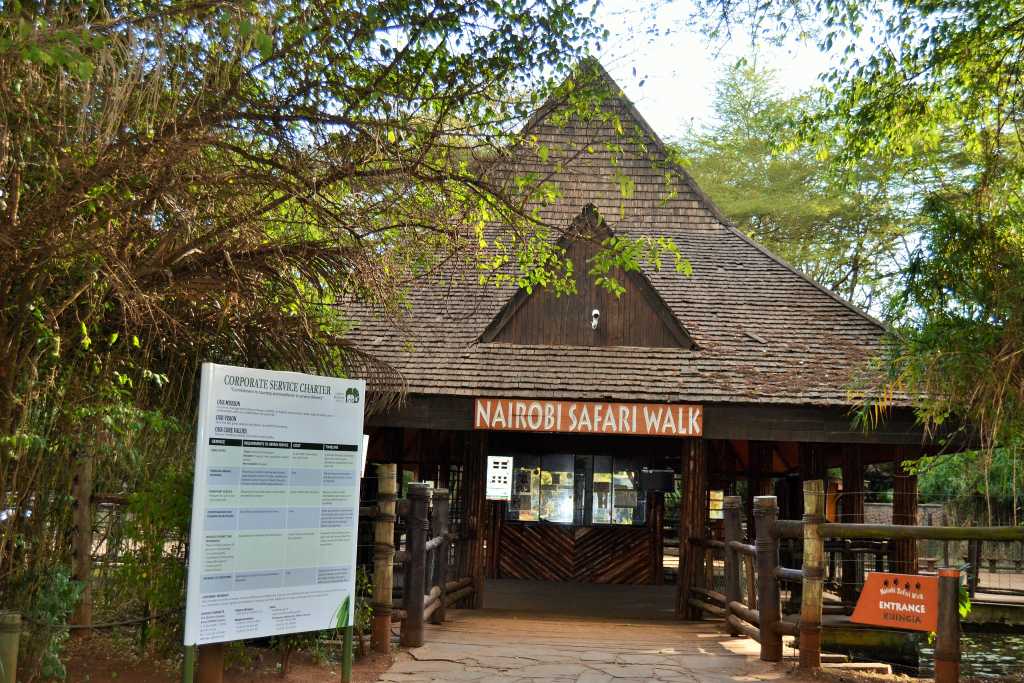 That ended our first day in Nairobi. We went home by bus and experienced the famous traffic jam of Nairobi. The only 20 minute travel turned 2 hours.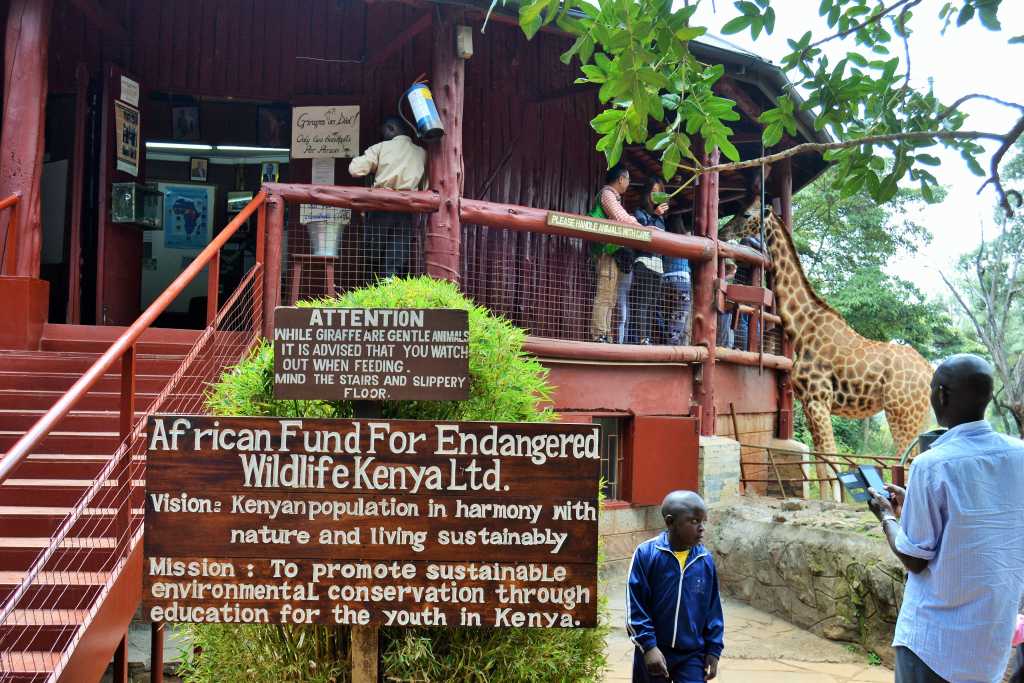 Our second day started at The Giraffe Center, which is run by the  African Fund for Endangered Wildlife (AFEW),  a nonprofit organization that aims to educate the children about wildlife and also give visitors both local and international a close encounter with the tallest species of the world. Visitors are also allowed to feed the giraffes  and they will eat straight from your hand. In many instances, you will see animal lovers dearly kiss a giraffe during  their encounters while most kids appeared to be so afraid of offering the pellets in their hand. I'm not into animals much, but getting near them is such a joyful and fulfilling experience.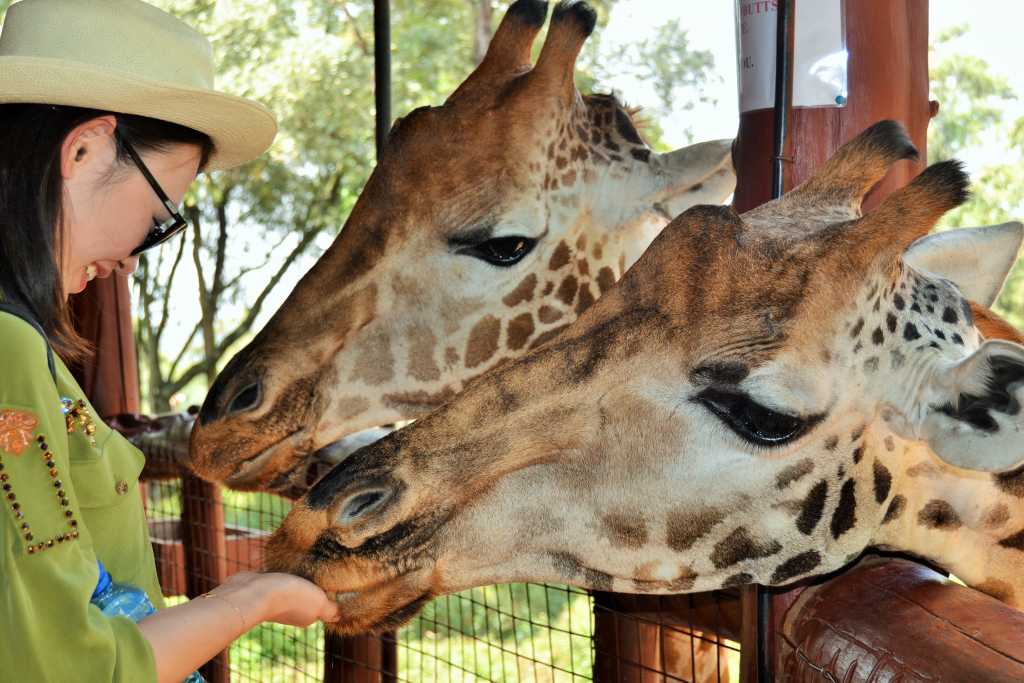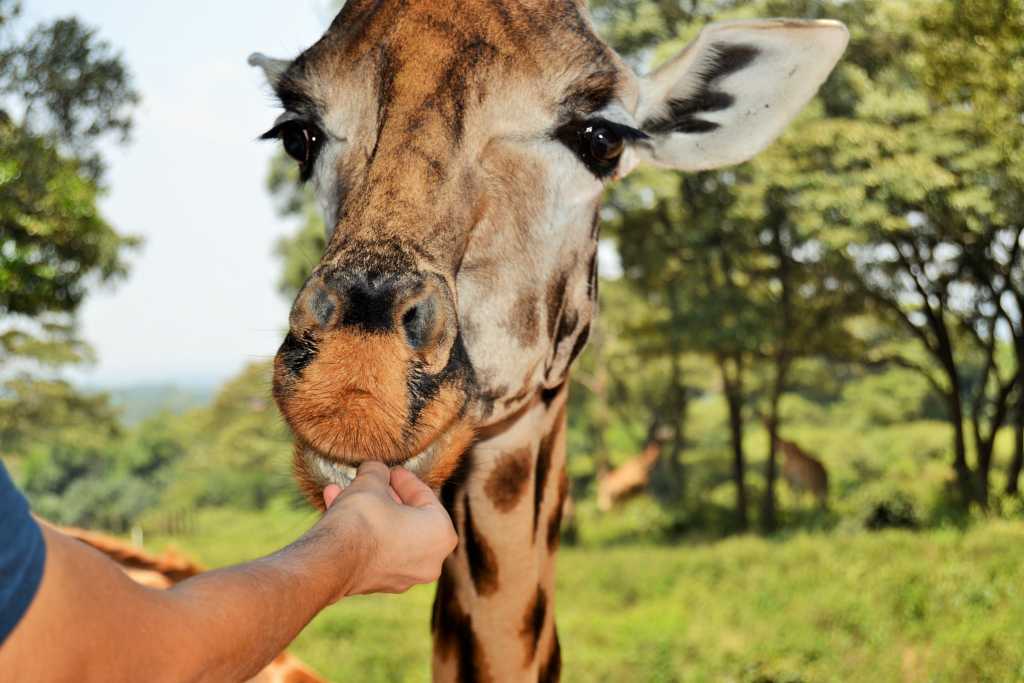 Aside from the feeding fun, the organization also prepared a short lecture about giraffe including facts about them. They also have a nature trail which is already included in the KES 1000 that we paid for the entrance fee.
Our next stop is visiting the Elephant Orphanage, but got saddened upon realizing that it is already closed according to the security. They are only open from 11:00-12:00 hours and we reached there at exactly 12:00. It's really right that we should not assume and check timings. Surprises do happen!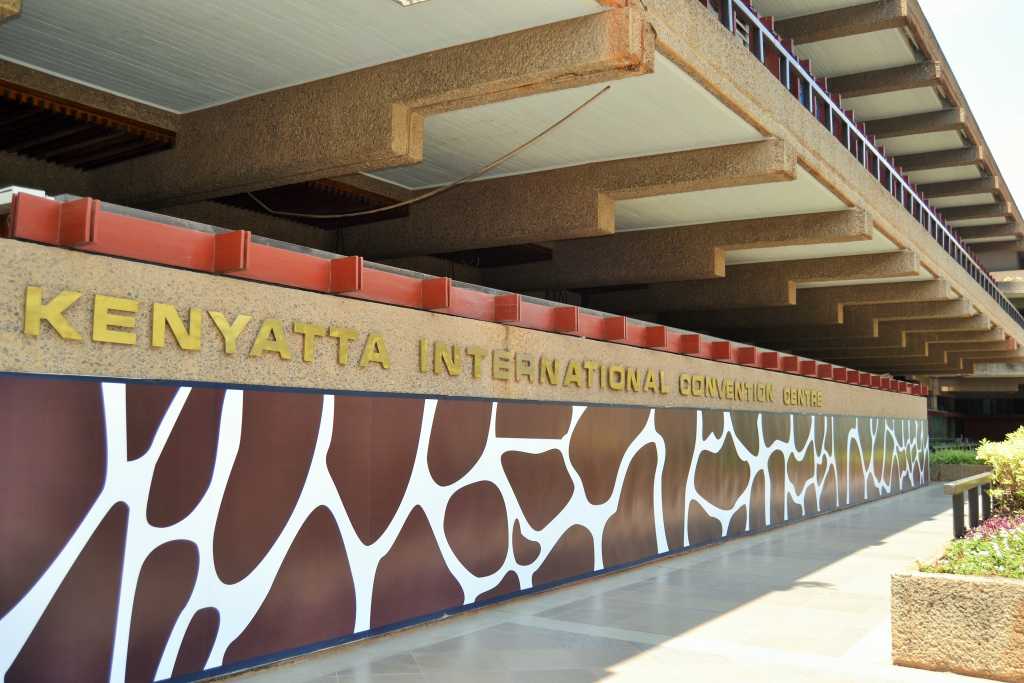 Instead of dwelling on our disappointment, we decided to move back to the city and head to Kenyatta International Convention Center (KICC), the third highest building in the city of Nairobi.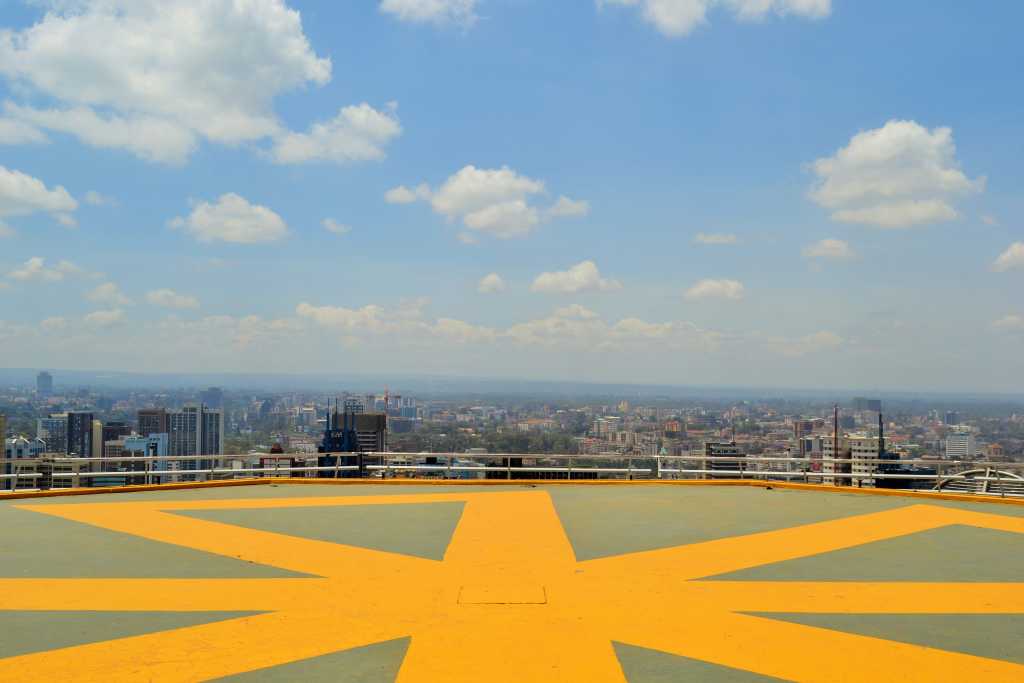 Before entering, you will be checked by the security and they will ask you to leave your passport. At the reception, we purchased our tickets for KES 400 and head to the 27th floor. Then we took the staircase to the rooftop.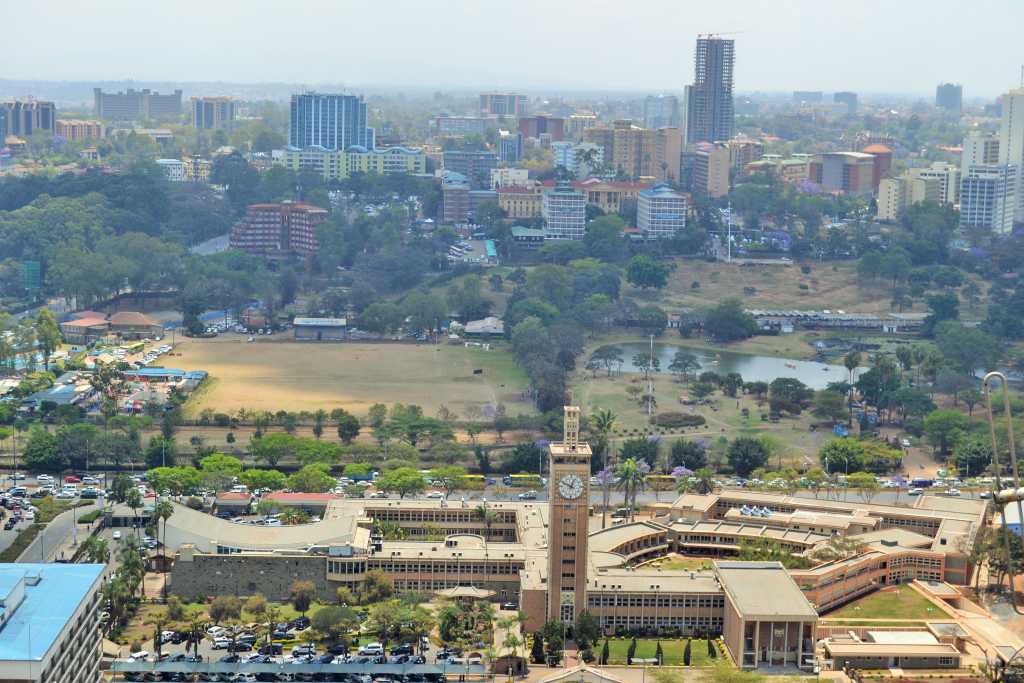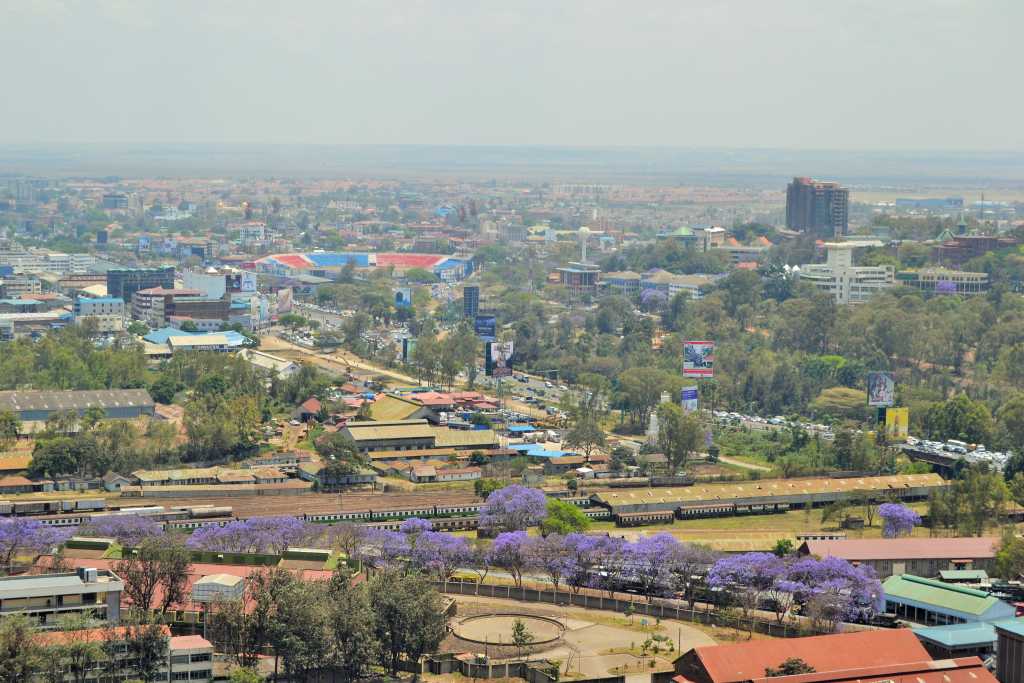 The blue skyline dotted with white clouds is as lovely as home. The air is fresh and the temperature is mild. The city view is excellent. It is not the usual city view that everyone has in mind, but I guess this is the reason why Nairobi is called The Green City in the Sun. The green trees and the line of purple flowers called jacaranda is a pure wonder.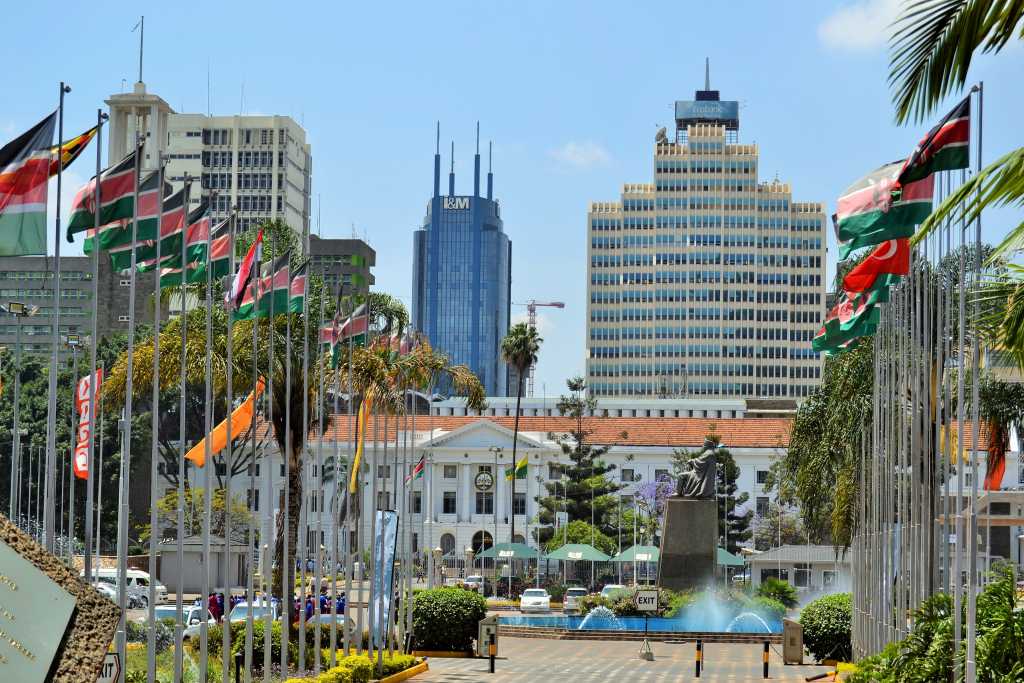 On our way out, this view has caught my eyes and could not afford to leave without taking a photo. I am fascinated with flags! I always feel that as it waves itself in mid-air and sways with the direction of the wind, there's always that pride that makes a nation stand and that thought stirs within me every time I see a flag.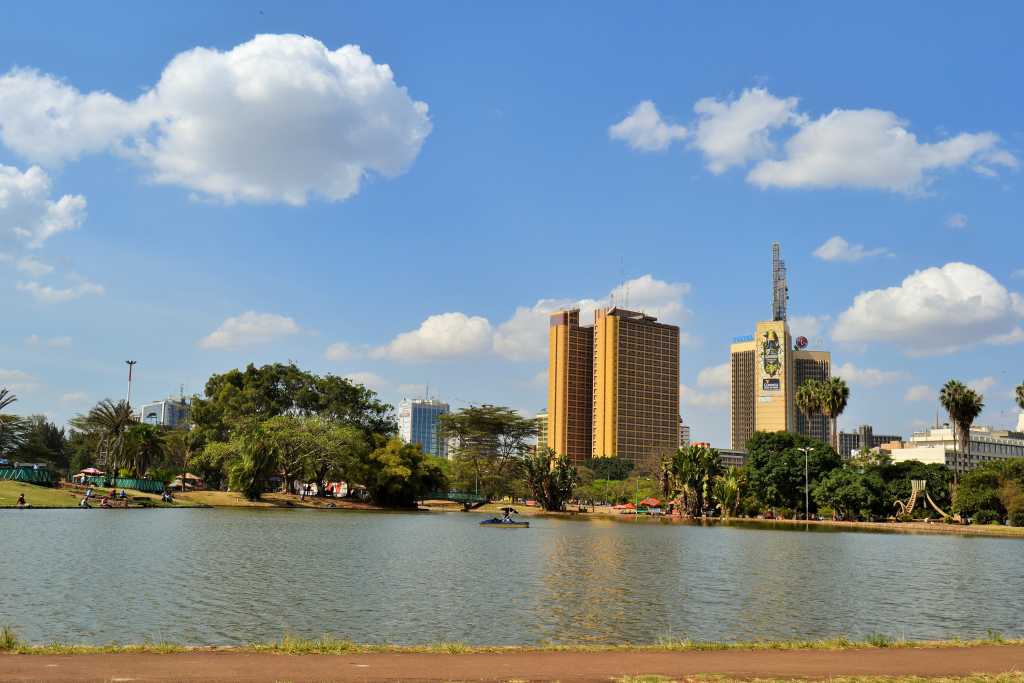 Our next destination is only found while we are at the top of KICC. So when we go out, we walked in the direction that we mentally sketch and found Uhuru City Park. We spend much of our time in here sitting on the ground, watching and observing people. It is pretty relaxing while crunching the peanut that we bought from a lady who is selling on the sidewalk. As a peanut lover, that was by far the most delicious peanut that I've ever tasted. In terms of food in Kenya, peanut and sweet potato are their best!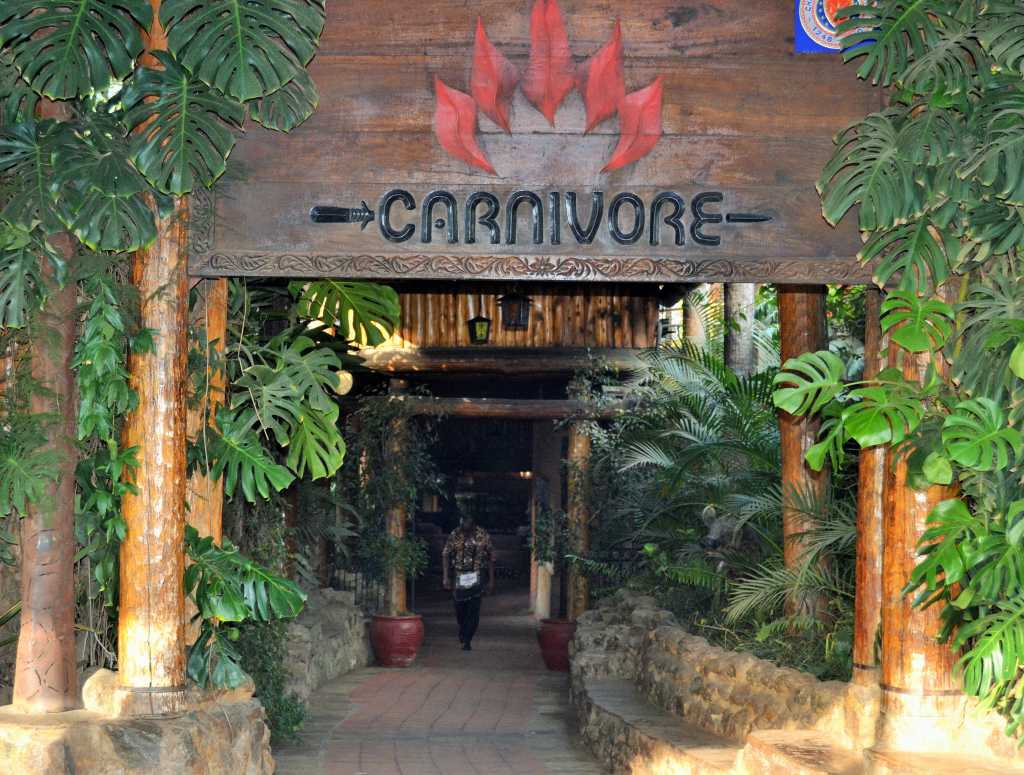 We ended our day by accepting the challenge of dining at the famous Carnivore, a restaurant that offers a nonstop meaty experience. It is referred to as "The Ultimate Beast of a Feast". Find out more about our experience here.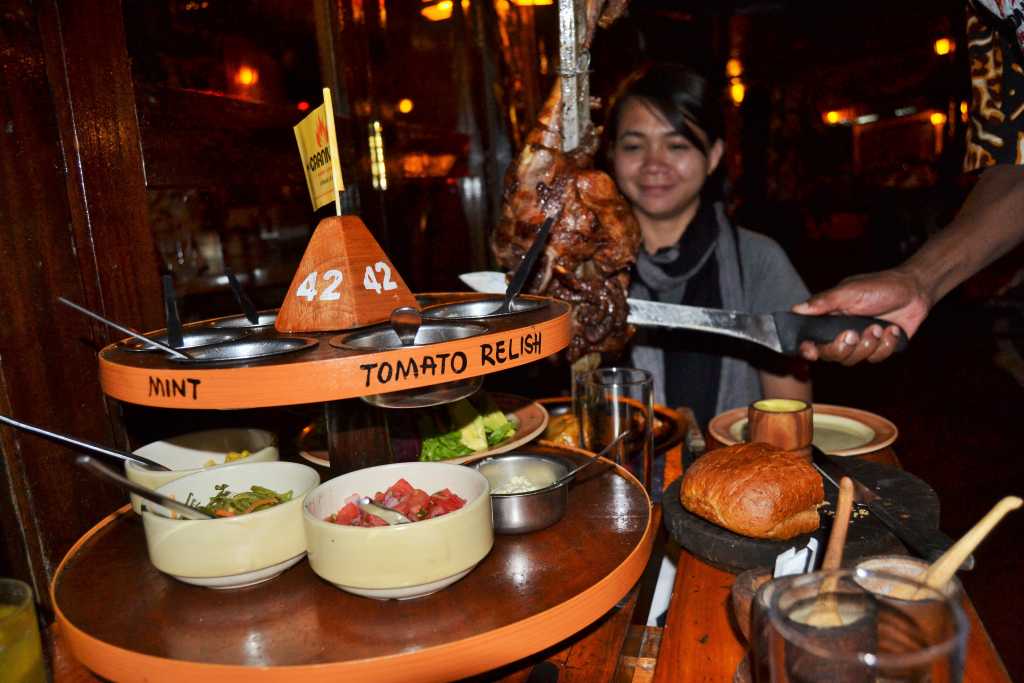 On our third and last day in Nairobi, we were suppose to visit the Masai market, but due to the distance that they are located that day, we never tried to gamble as we might miss our flight. The Masai Market is changing their location every day and the traffic in Nairobi cannot be trusted. Instead, we decided to check out from our hotel and head directly to the airport.