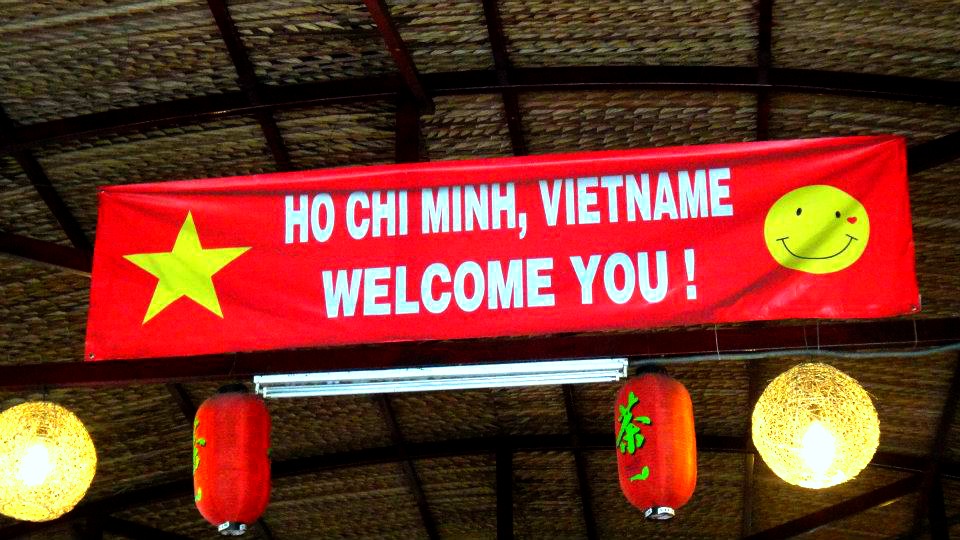 There are a lot of beautiful places to visit around Ho Chi Minh City, but in case you are there for a short time just like me, here's the list of easily reachable spots that you could finish in a day.
 1. WAR REMNANTS MUSEUM
Get to see those war planes, tanks, armors of different sizes and huge bullets used in the Vietnam war real before your very eyes. This place shows many things that may give you an insight and glimpse of the past. If there's one word that could best describe this plight  of the past, it's  " heart-breaking". Personally, museums are boring to me but I was captivated by The War Remnants making this museum  an exemption to what I thought of.   You may check about the museum here

War Remnants Museum
2. REUNIFICATION PALACE
This is also known as the Independence Palace, the home and workplace of the South President during the Vietnam War. The building is designed  "open-air" with few fans around but when you get here in summer, prepare to sweat. It has 4 floors and each floor is designed according to purpose and arrangement. This is open to visitors and English speaking tour guides are in duty too. The good thing in here is that they allowed picture taking inside. You can check more about the palace here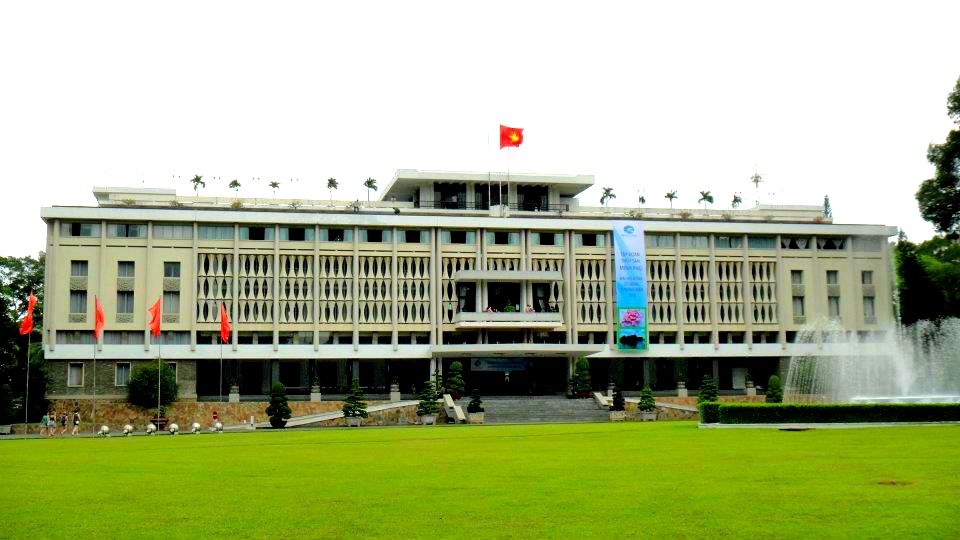 3. SHILAITEN SHOPPING PLAZA
We made a quick stop in this shopping plaza for a snack. What is best and significant in this place are the flags of different nations hanging around this place. It is warm to the heart of every tourist. Inside is a two-storey shop displaying various charms for love, luck and wealth as what many have believed.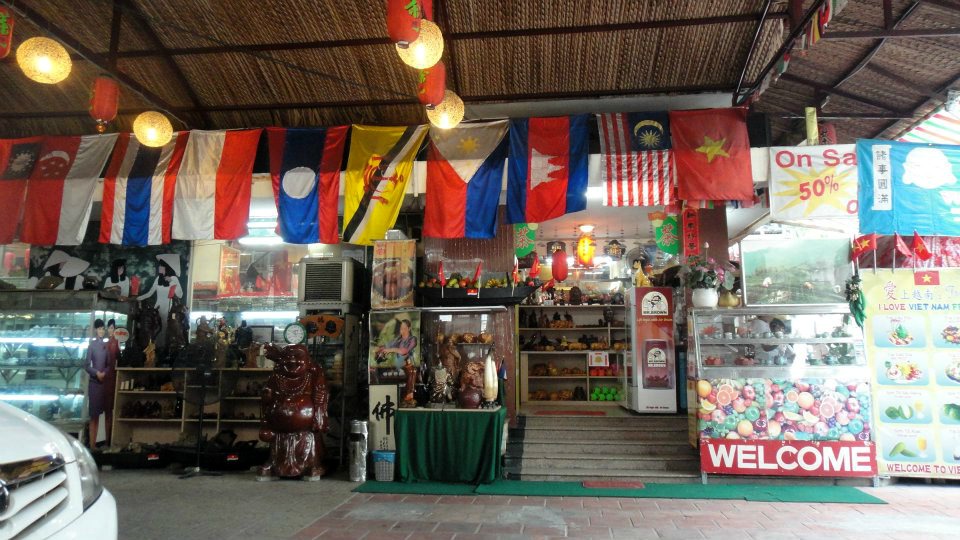 Look at these adorable flags!
This area is also interesting. You can rub your palm to this brass-like handles situated at the opposite edges of the pot. If you have done the rubbing well and good, the water automatically sprinkles in front of you. Many have tried but only a few made the water came out.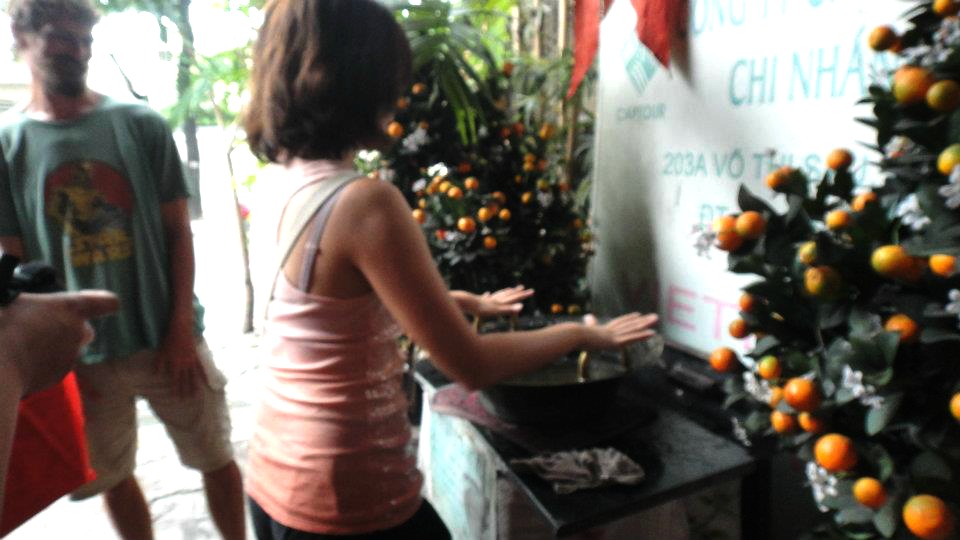 4. THIEN HAU TEMPLE
Thien Hau is a traditional Chinese temple located in China Town. It is built in early 1760  in dedication to the Chinese goddess of sea as it is believed that she brings luck to sailors and fishermen. Since this is one of the active temples in Ho Chi Minh, many are coming here to pray. They believed that Thien Hau has the ability to travel over oceans on a mat and ride on clouds. So, she is able to save people on the high seas.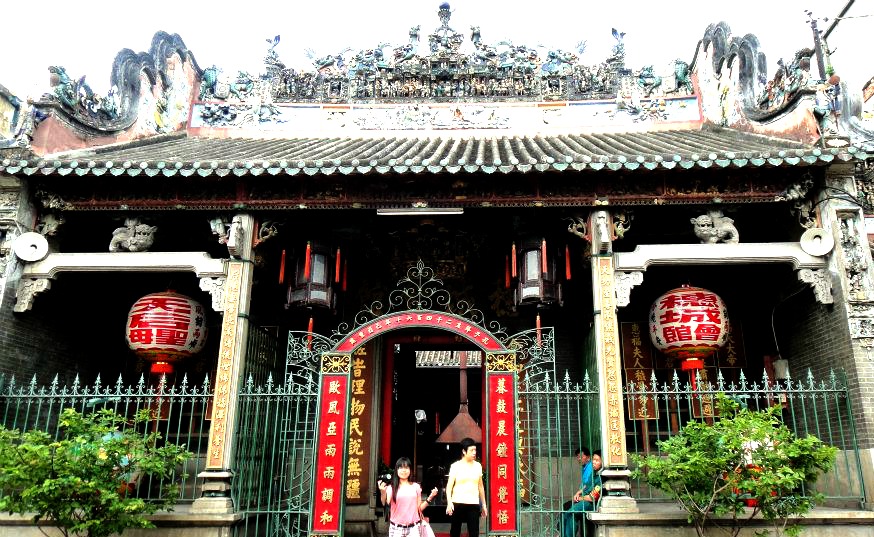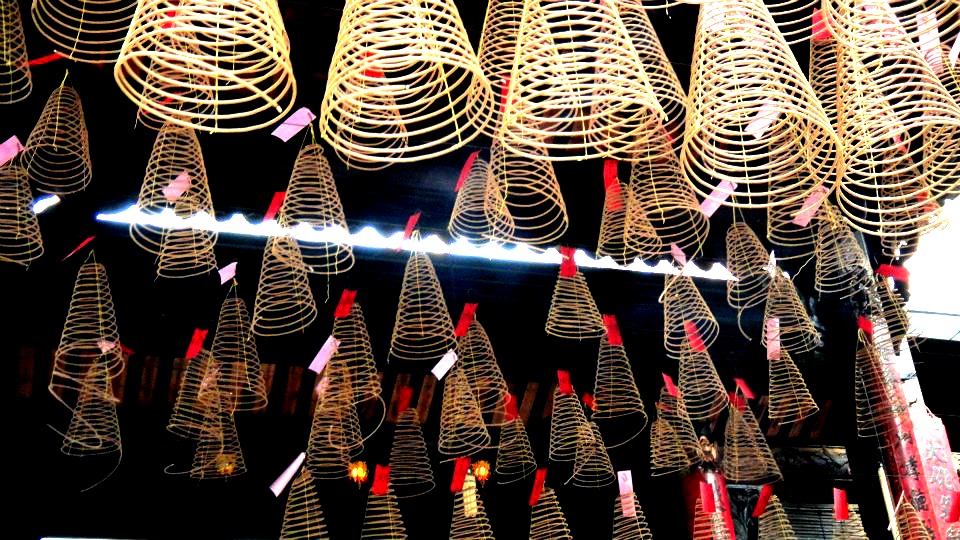 5. BINH TAY MARKET
Binh tay Market is located in China Town too. It's a place where locals do come and buy stuff. So if you wanna see more of a typical Vietnamese days, you can venture out here and have a glimpse. You will find a variety of consumables, from fruits to household goods. Actually, you can also shop for  gifts in here as this market trades almost all of the things. Purchase in bulk are as well welcome. Don't forget to bargain!
6. MINI PHUONG FINE ARTS AND HANDICRAFT
If you are interested with decorative articles, this showroom showcases all wooden art forms coated with lacquer. The procedures and steps they took before their products' final result are visible to visitors as they are just arrayed before the showroom. Unfortunately, photos are only allowed outside the showroom while they prohibit it inside.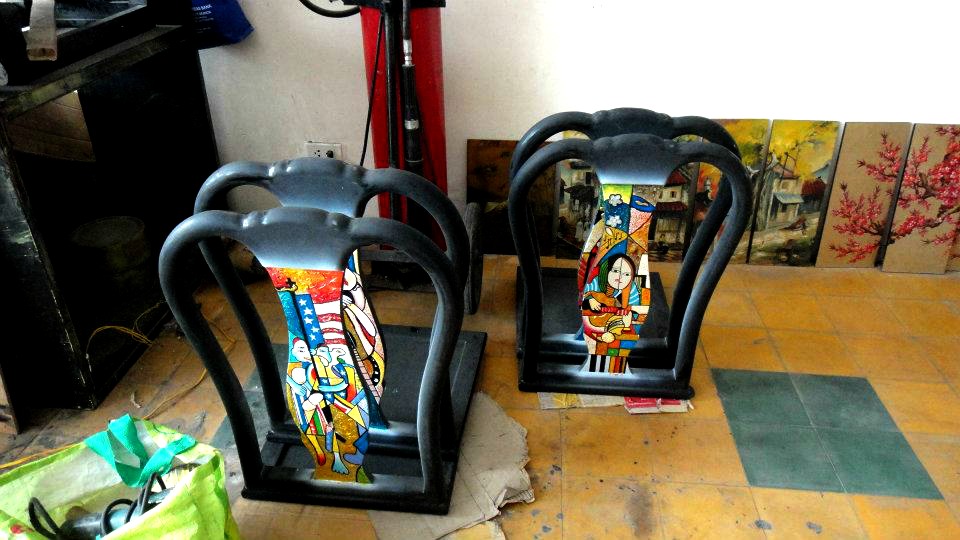 7. SAIGON CENTRAL POST OFFICE
Saigon Central is a post office in down town Ho Chi Minh. Street vendors who are selling adorable pop up cards are many outside the post office but it's expensive. Inside are shops selling post cards, shirts, fan, key chain, mug and a lot more. You can also purchase your souvenirs in this place at a reasonable price.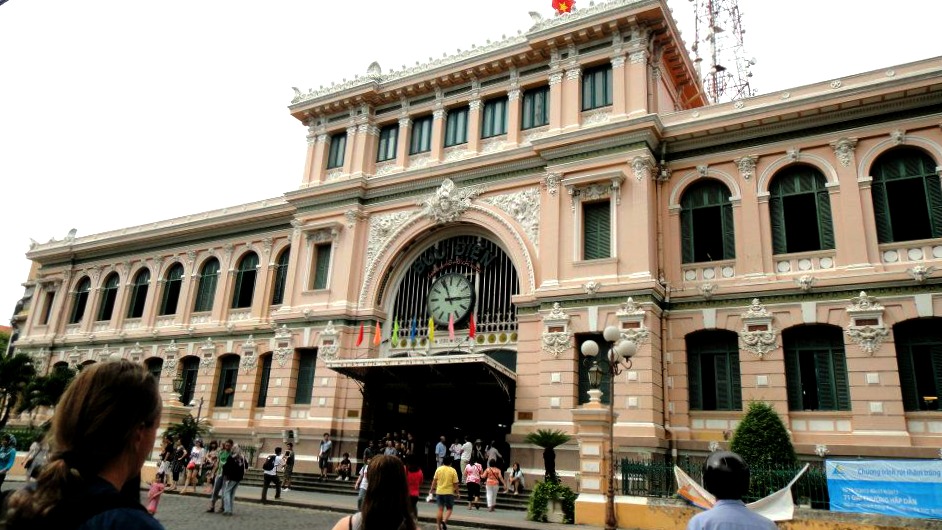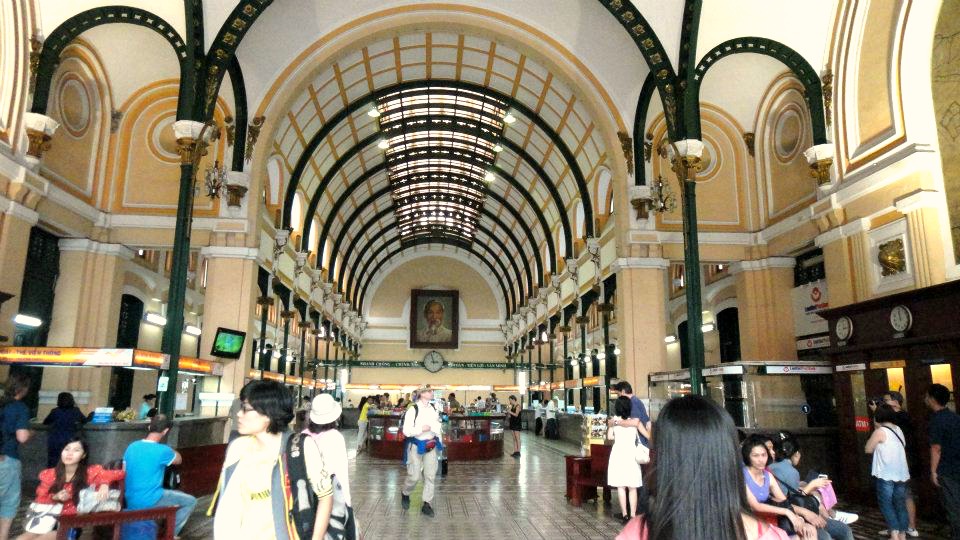 8. SAIGON NOTRE DAME BASILICA
Notre Dame Basilica is located at the heart of Saigon, exactly opposite to the Central Post Office. It was established by the French colonists and was built between 1863-1880. It is famous for its beautifully built French architecture but many tourists were not able to get inside because the church is closed. It's better to check the timing before getting there in order to see its vaulted ceiling. Lucky enough, I was able to witness below wedding photo shoot in front of the church.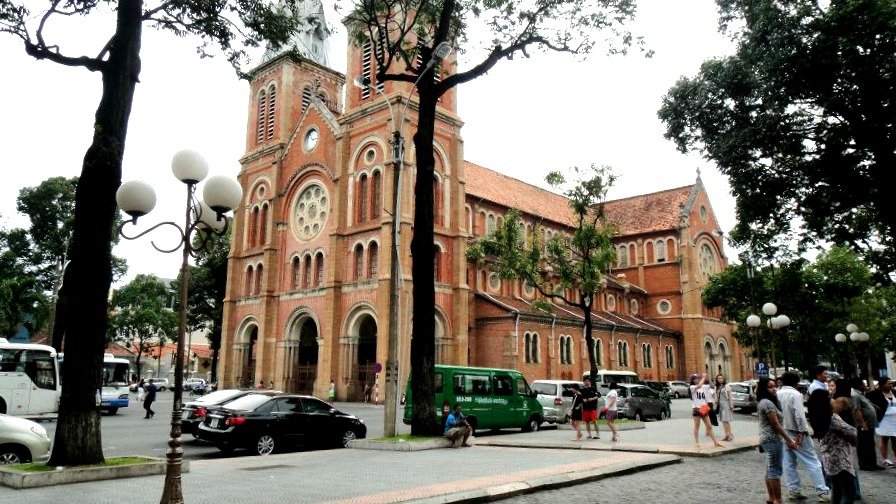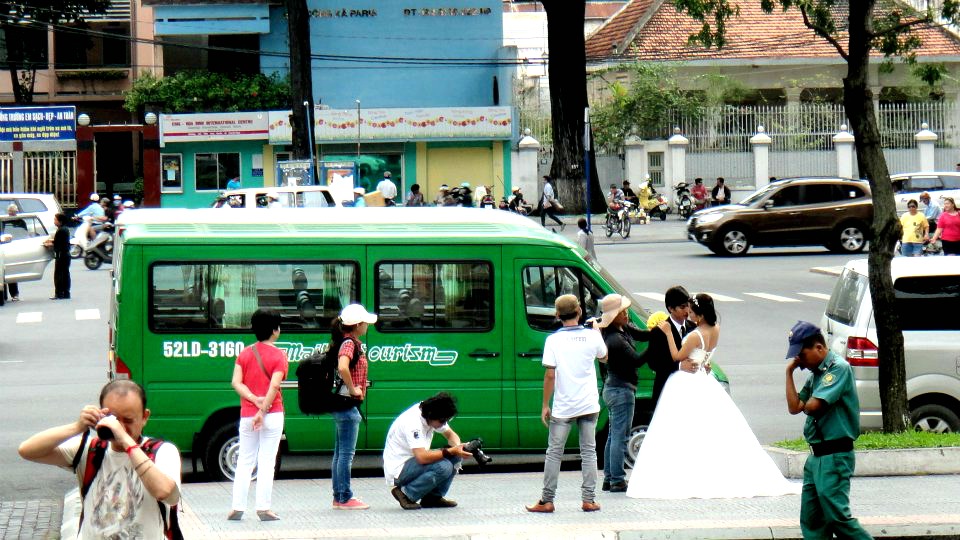 9. THE GOLDEN WATER PUPPET SHOW
Read about the water puppet show here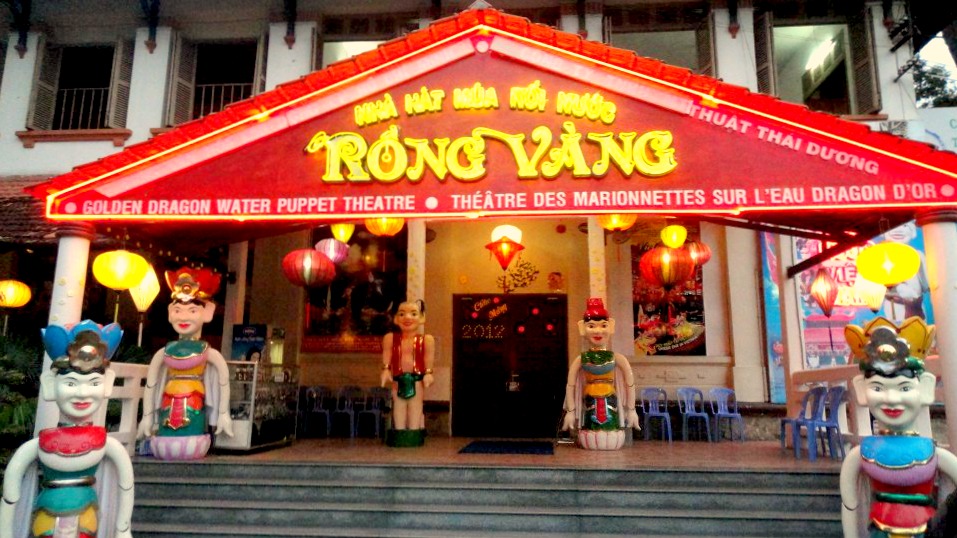 Entrance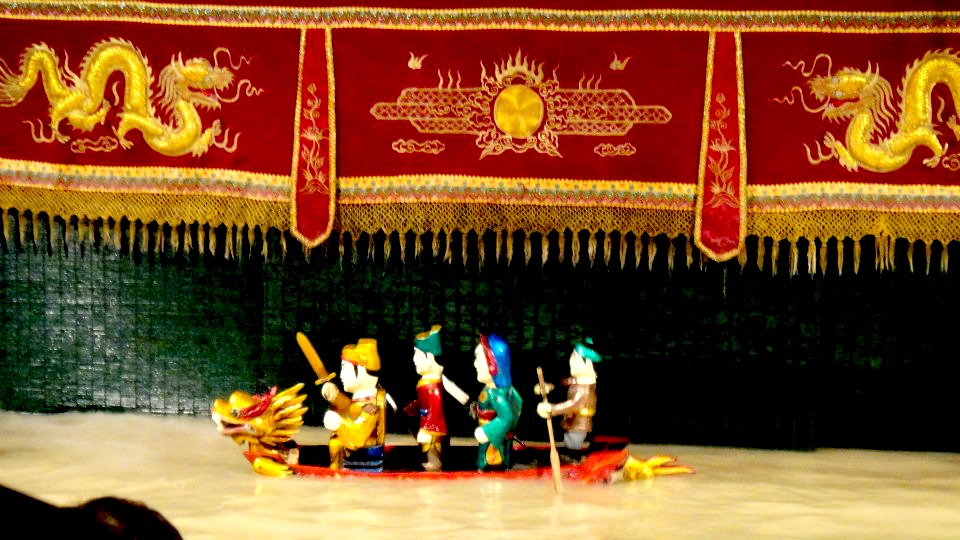 10. SAIGON SQUARE
If you are a shopaholic and looking for clothes, bags, caps, mobile accessories and the like, Saigon Square is the right place to be.  This is a busy place with stalls lined after another selling many different stuff. As noticed, the quality of clothing materials are good but the stitches are not done well.  Its cheap here but don't forget to bargain and wear your smile. Several shops are available inside so in case the vendor is not giving you discounted rates, feel free to roam around and proceed to the next shop. They said that it's better to get here in the morning and be considered the first customer. Vietnamese are particular about luck and the flow of the whole day's business depends on the first customer of the day.  Hence, that customer must buy to start the day right. So you can bargain to the lowest.