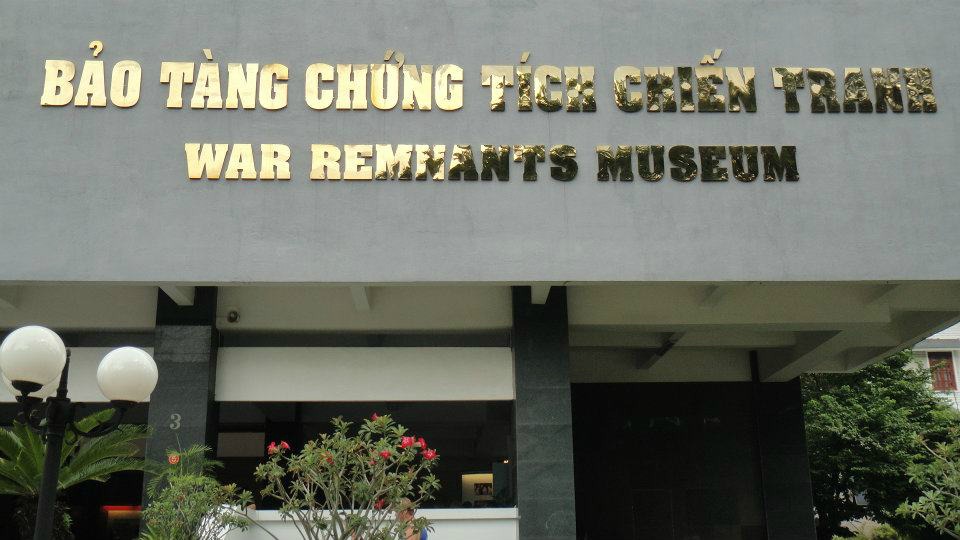 The War Remnants Museum of Ho Chi Minh illustrates the brutality and pain that the Vietnamese had gone through during the Vietnam War. Primarily, it exhibits the weapons used, press released, photos and paintings that can help visitors draw a picture of what had transpired during these days.
The three-floored museum is classified into themes.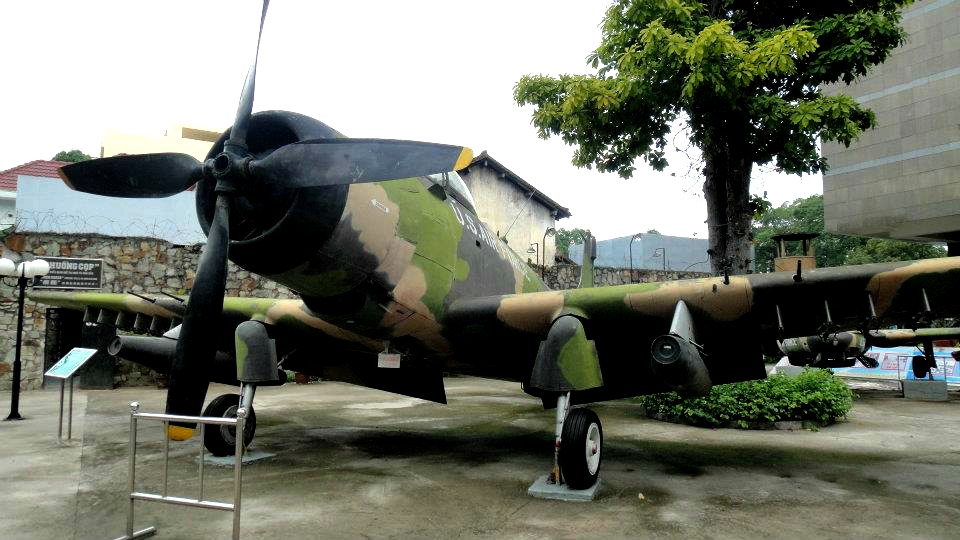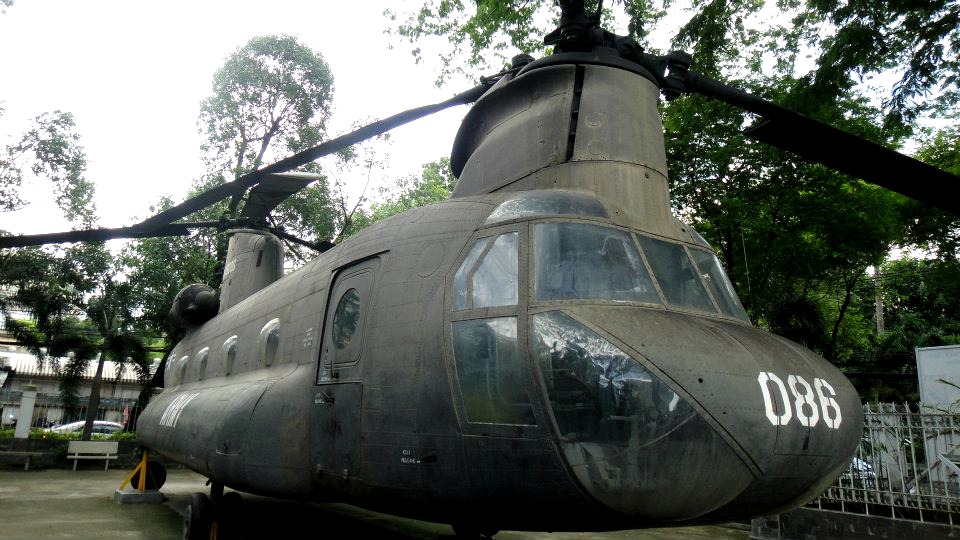 The ground floor displays the US fighter jets, tanks, helicopters, planes, artillery pieces, and infantry weapons. As soon as you enter the museum, these are the ones that welcomes you.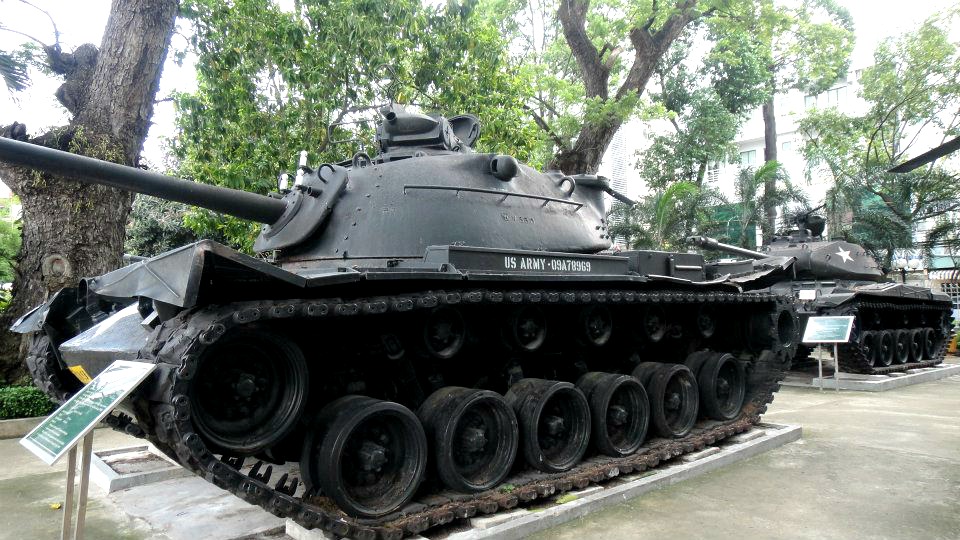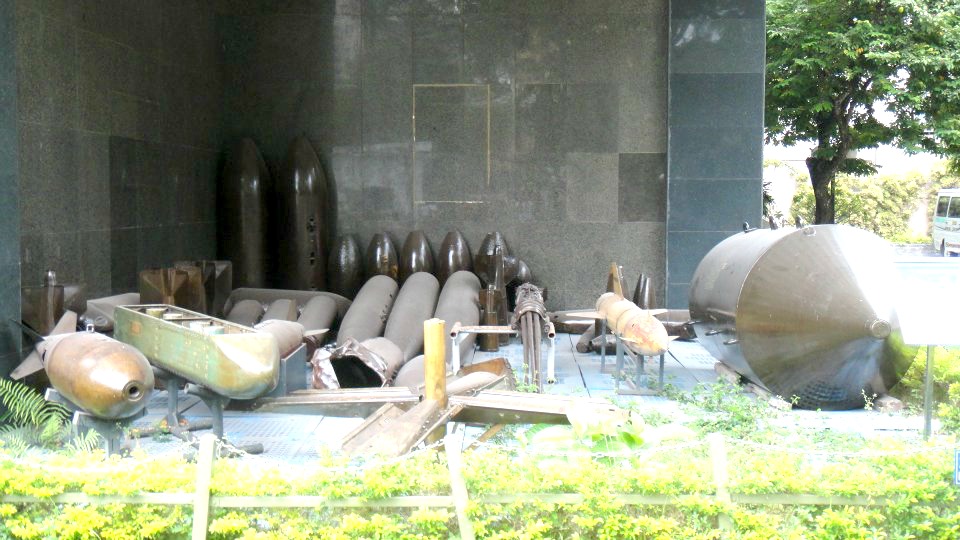 At your right hand side facing the museum, these stockpiles of bombs are definitely an eye-catcher. Imagine how gigantic these bombs are and yet, they were dropped and had landed on Vietnam grounds.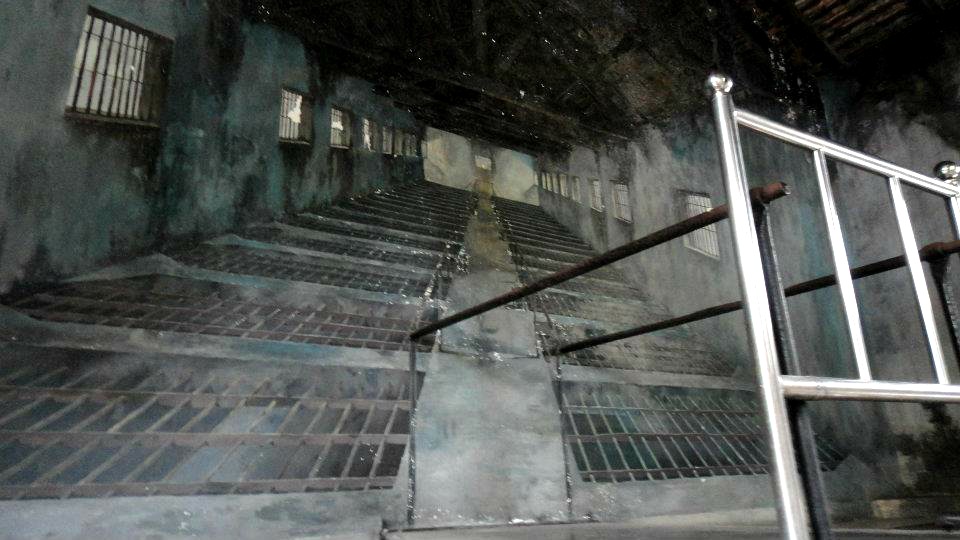 On your left hand side in the main hall, you will find an interesting yet horrible part of the museum. In here you will find things that relate to the word torture. They also have a separate cell for women which they called an "oven" because it is very small and stuffy and has only one small door, so the women took turns in standing near the door to get a fresh air.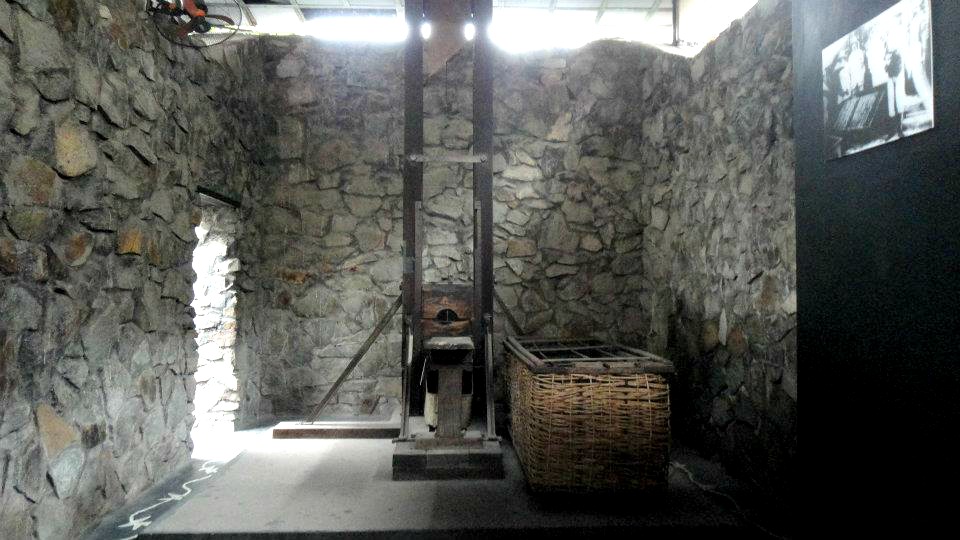 If you are brave enough to handle morbid things, you can get near to this guillotine, a machine with a heavy blade sliding vertically in grooves, used for beheading people. This is real and actually used for executions until 1960. Think of the number of heads!
A rusted barbed wire tiger cells were also built in different sizes.  Two to three inmates were kept inside, shackled to iron bars in their ankles. Prisoners had to lie on sandy soils or stoop down.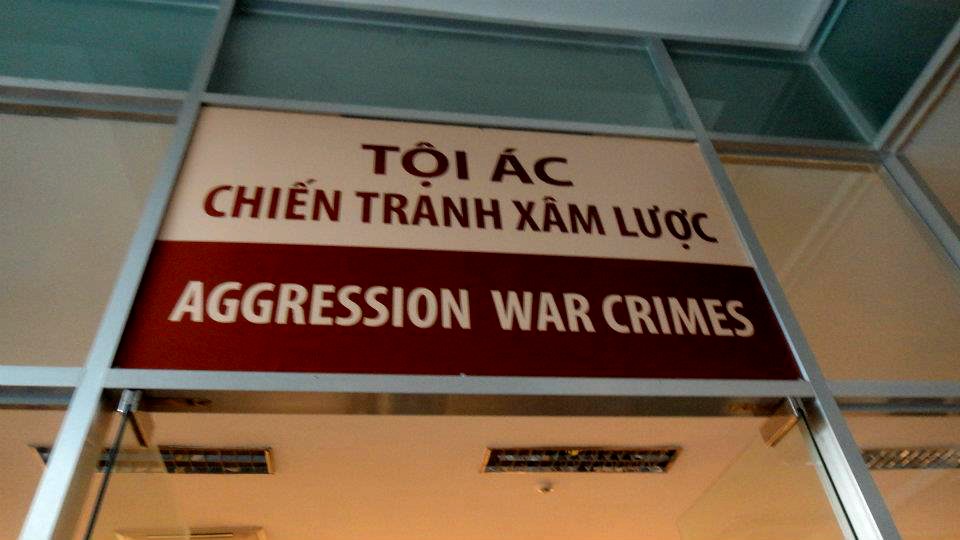 The second floor of the building is the Aggression War Crimes. Both the second and the third floor exhibits the aftermath of the war through photographs, documentaries, and famous US Air Force' statements and  Word Peace Councils. One thing that stands out the most in this floor is Agent Orange. It is a herbicide and defoliant used by the US Military during the Vietnam War. It is believed that 20 million gallons were sprayed over Vietnamese land, destroying 5 million acres of upland and mangrove forest and millions of acres of crops. It had destroyed 20 percent of the Vietnam forest.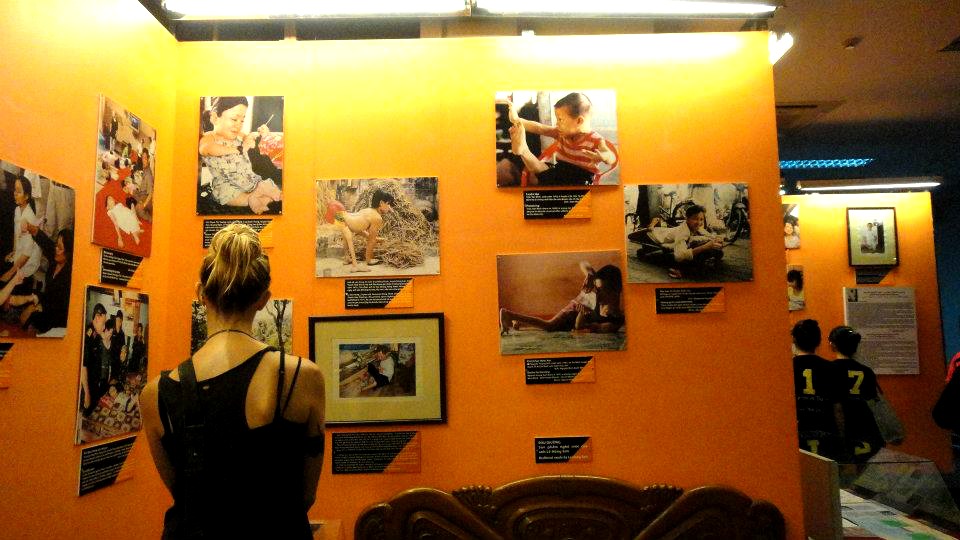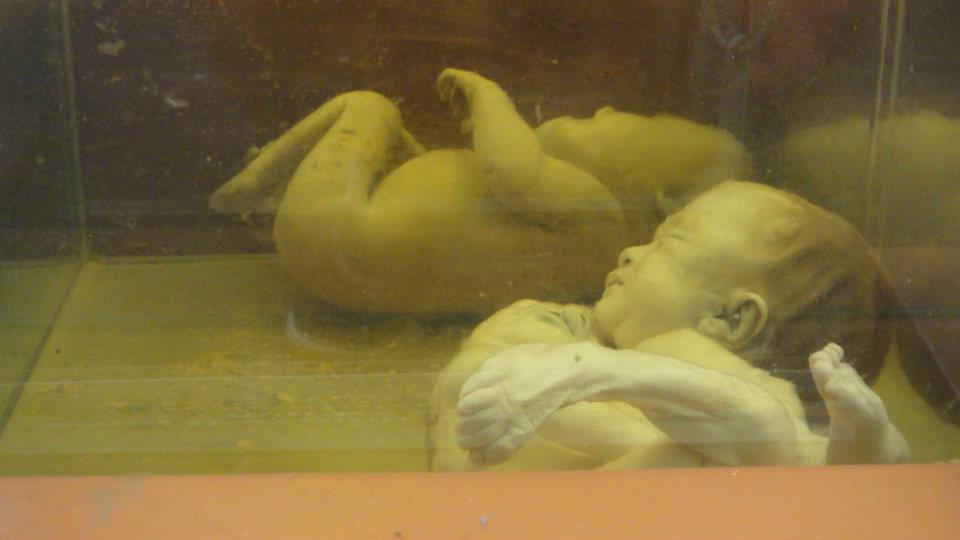 Thorxo Abdermine Pagus
Unfortunately, people were also affected by Agent Orange. The Vietnam government says that 4 million were exposed to Agent Orange, 3 million suffered illnesses and 1 million were disabled and have health problems,  including cleft palate, mental disabilities, hernias and extra fingers and toes.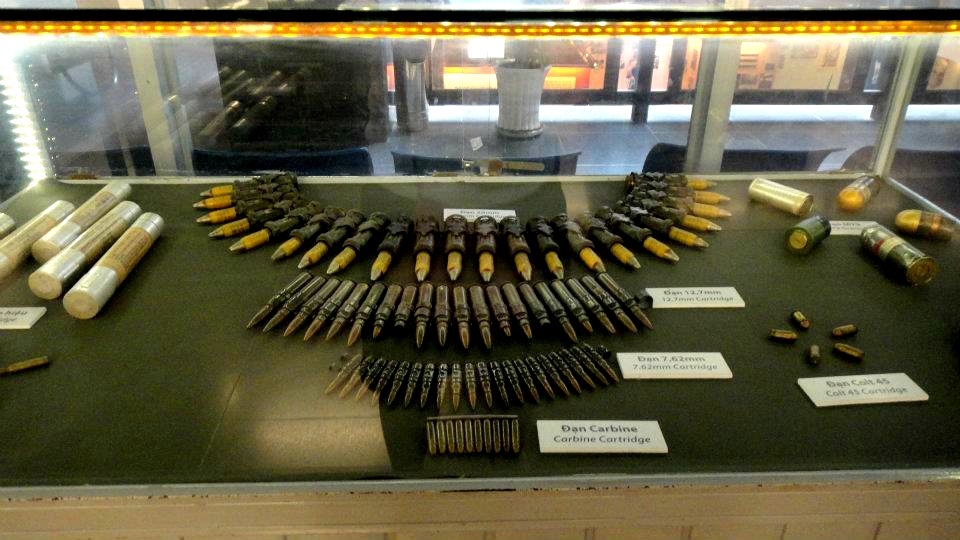 Different bullets, guns and bombs of various sizes are also displayed in the same floor including photographs.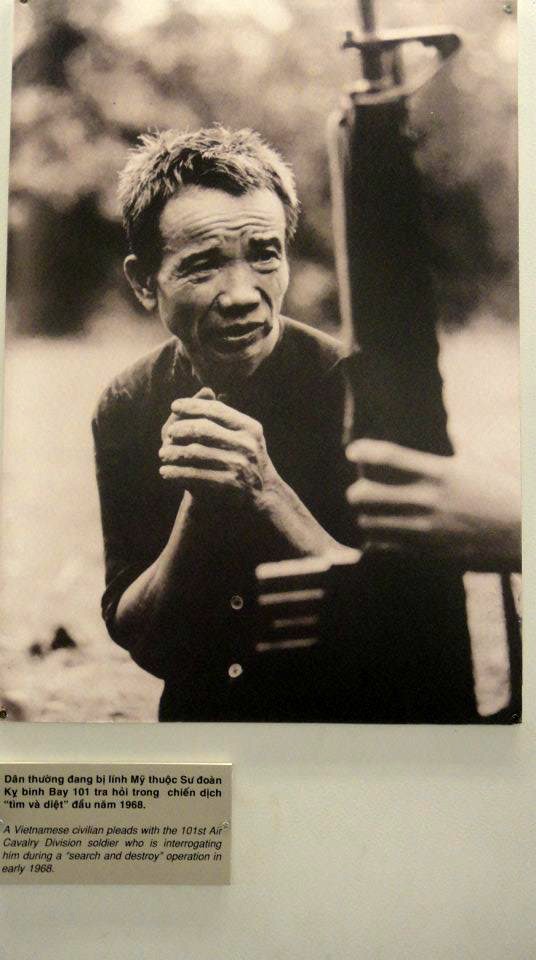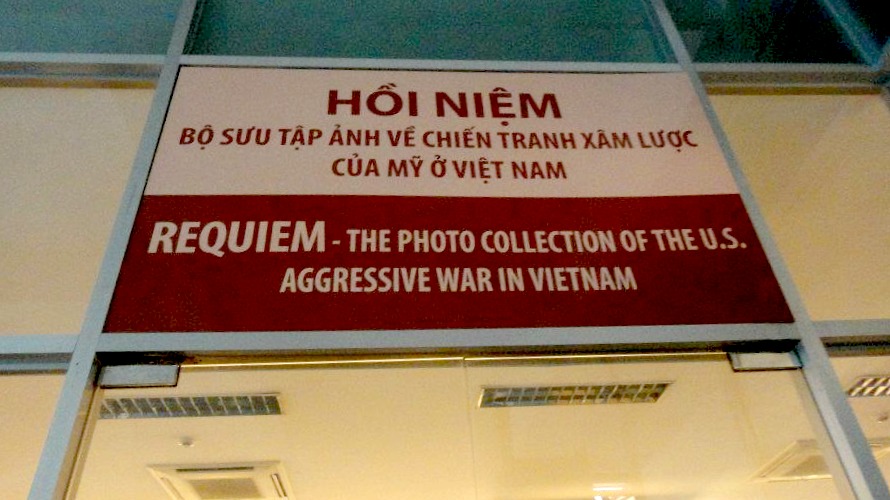 Third Floor
Third floor exhibits photographs, propaganda, and news clippings of the war.
Many had said that the museum is blatantly one sided, but whatever it is, whether the Americans caused chaos or not, or the Vietnam government may lack something,  we cannot deny the fact that civilians suffered and were intensely affected of what had happened during this part of the history.  It is depressing and infuriating that many had lost lives, even  including the Americans.
I got the chance to ask one American guy who was with us during the visit on his views and opinions about the museum stories. We got surprised knowing that he was lined up to be sent to Vietnam during this time and right when it was their turn to board, when all the family members had cried with the idea that he will be sent for war, the US of A stopped sending its military as the war was over.  He has nothing against Vietnam nor on what they called propaganda but in the end, America is the big brother who stood for its word when other countries decided to leave.
There will always be two sides of this war story, but as what that Vietnamese says, " It is now a long time, let us move on!"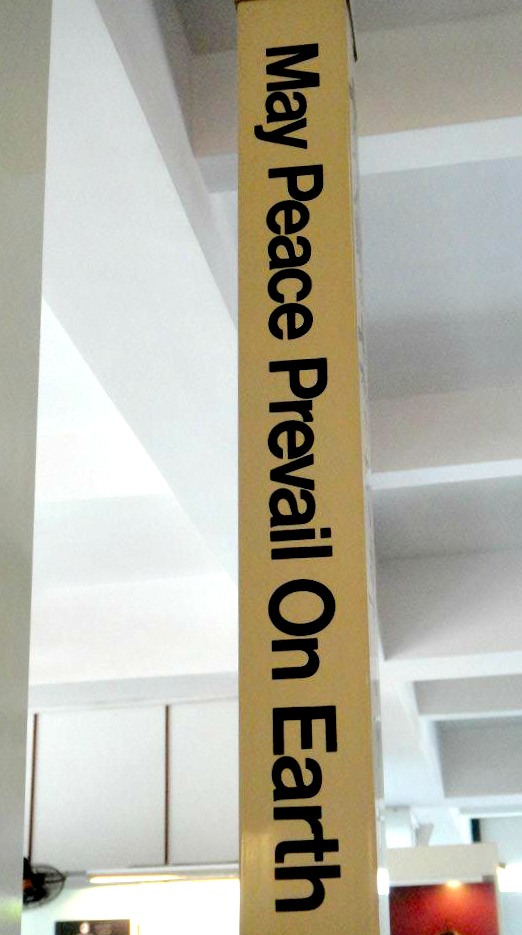 The Museum is open daily from 7:30 am – 12:00 pm and 1:30 pm to 5:00 pm and is located at 28 Vo Van Tan, District 3, Ho Chi Minh Vietnam. Entrance fee is VND 10,000.
 "May Peace Prevail On Earth!"