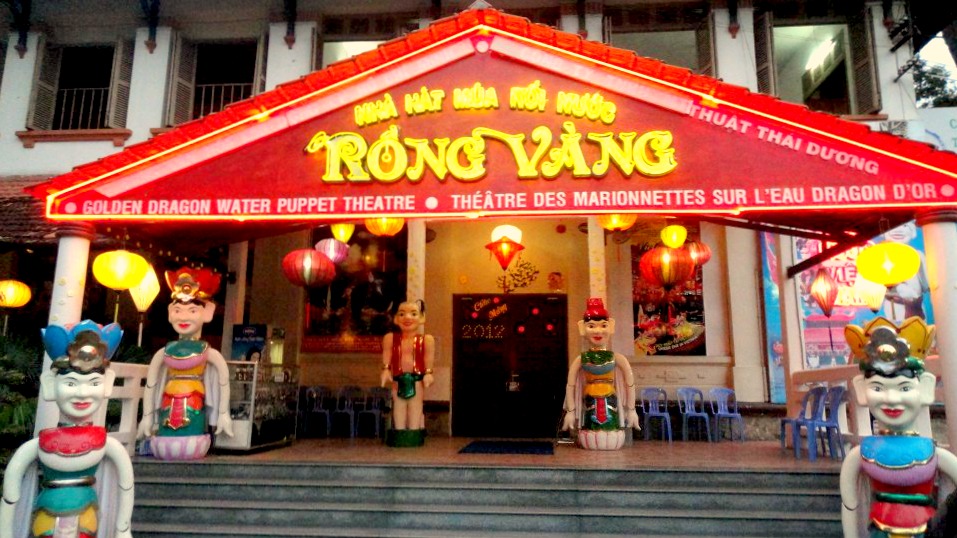 Vietnam is not only about war, the water puppet show that is known to tourists promote its country's heritage, tradition and culture by portraying its folklore and melodies. It's a juvenile show that is best to experience not only by the kids but also by the kids at heart.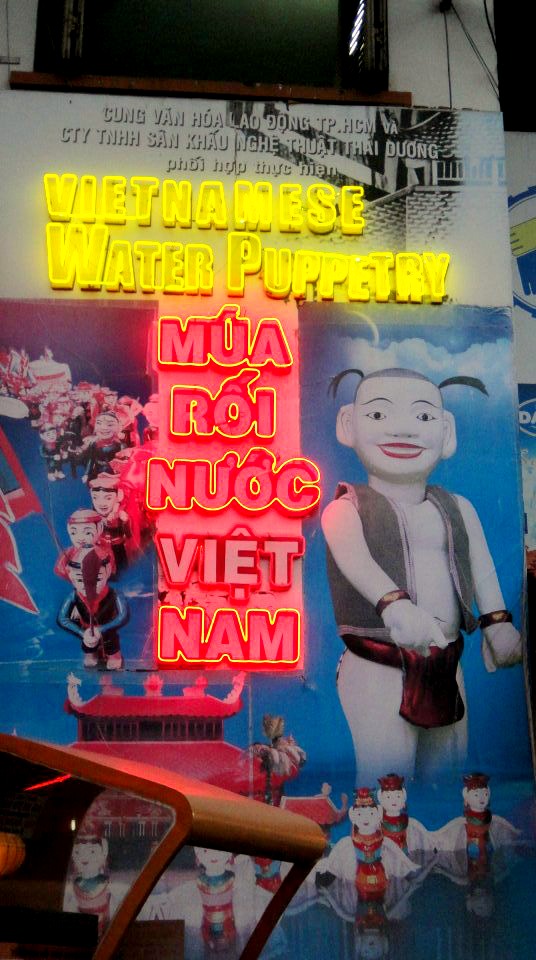 There are three shows every day, one is at 17:00, the second one is at  18:30 and the last one is at 17:45. The last show is usually full so it's better to pick  earlier performances. You can purchase your ticket at VND 100,000. On the right side of the entrance, you will find the ticket booth. You have to be there earlier to ensure ticket availability or you can seek the assistance of your hotel to book ahead of time.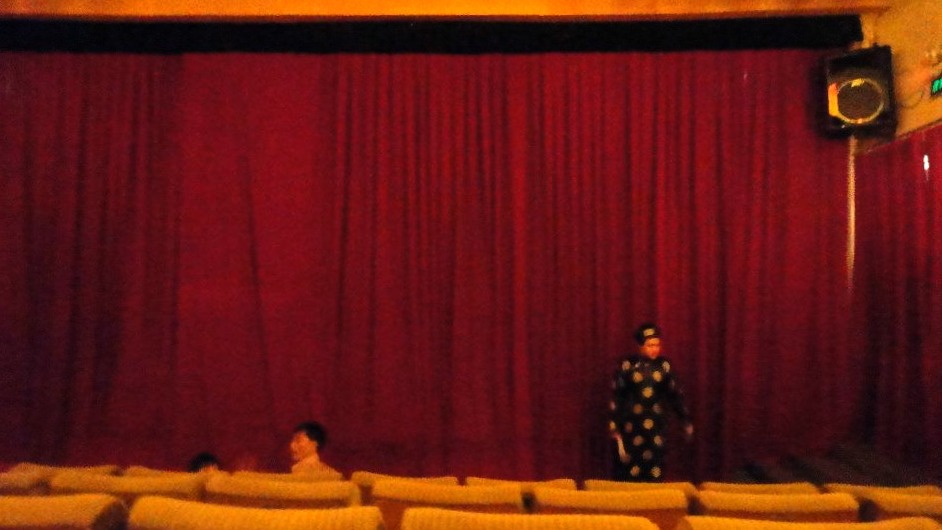 Inside is theater-like with the typical red drape that covers the stage. The seats are arranged in tiers, but it is still best to sit in the first rows to get clear photos.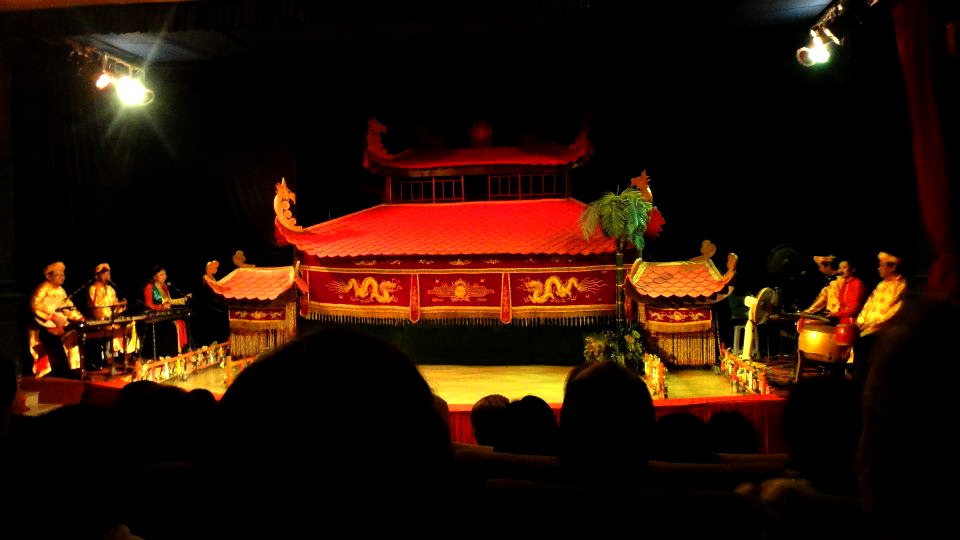 Yes, the show is performed in waist-deep-pool, but traditionally the villagers would carry out the play in rice paddies with a pagoda on top to hide the puppeteers. When the rice fields flood, they entertain each other  with the puppet play.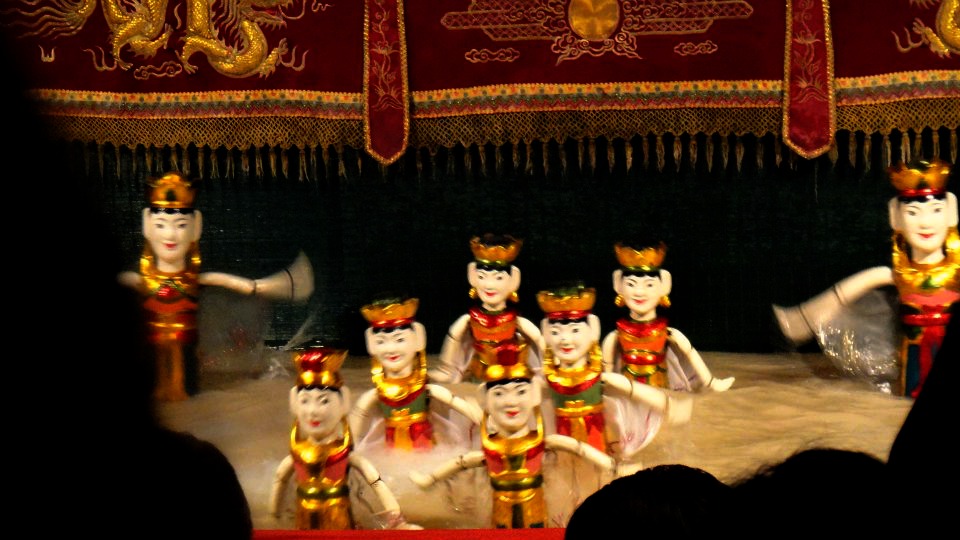 Under the water is a large rod, which supports the puppet and make them appear to be moving over the water. The puppeteers manipulate the puppets through the same rod.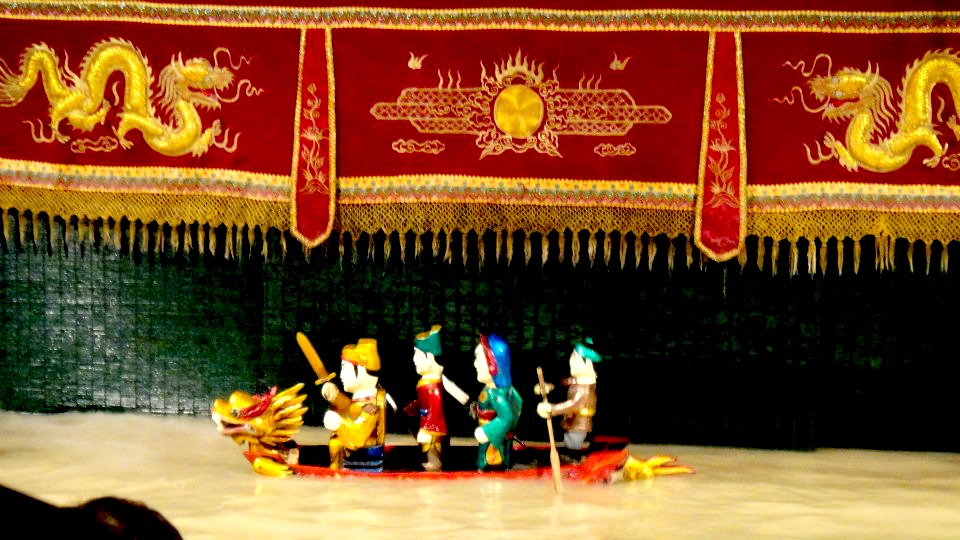 The show is full of colors and the atmosphere is festive. The puppets enter from the side of the stage or emerge from the turbid water.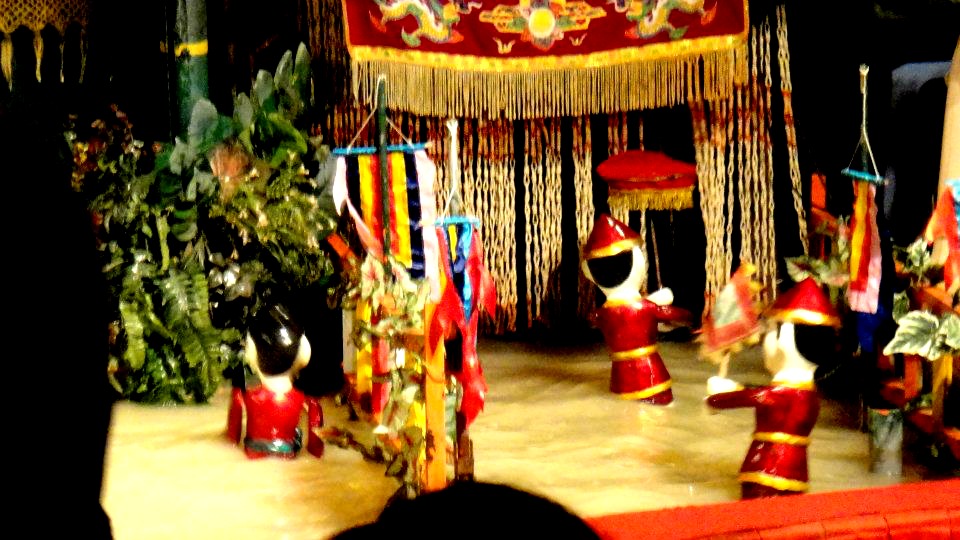 Along every reenactment, there is an accompanied music and it plays an essential  and crucial role in the play. A traditional Vietnamese Orchestra surrounds both the left and right side of the stage. They sing and play various instruments like the bamboo flute, drums, cymbals, gongs and horns. They are the ones who bring the performance to life. Both the members of the orchestra and the puppeteers must collaborate with each other  to ensure the timing of the sound effect and the movement of the puppets. Though the play is narrated in the local language, you will be able to understand the context  through the actions of the puppets.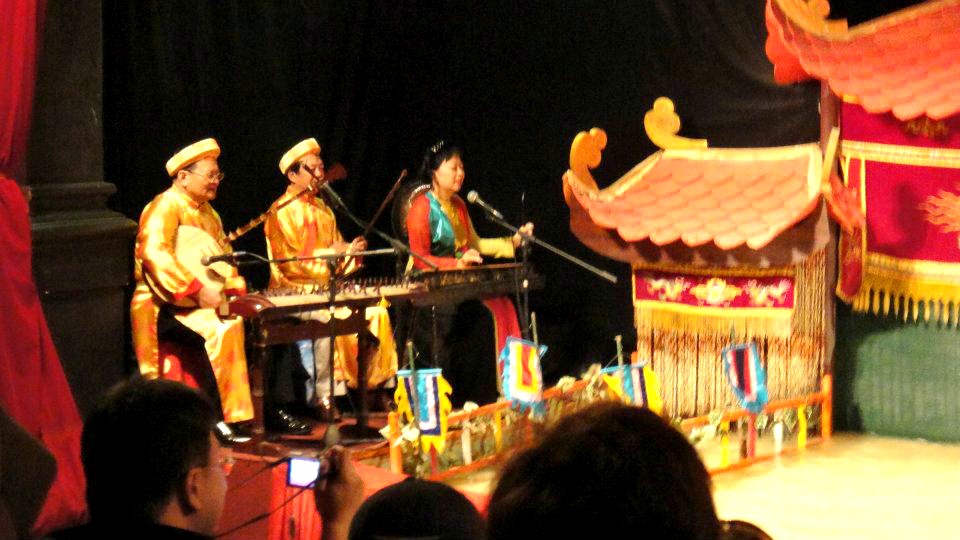 Each show lasted 50 minutes. The craftsmanship shown on every puppet is superb. They really have the ability to hold everyone's attention. The show is fast and so the beat goes the same. You will never be sleepy as your eyes are both busy following every puppet's movement and their actions.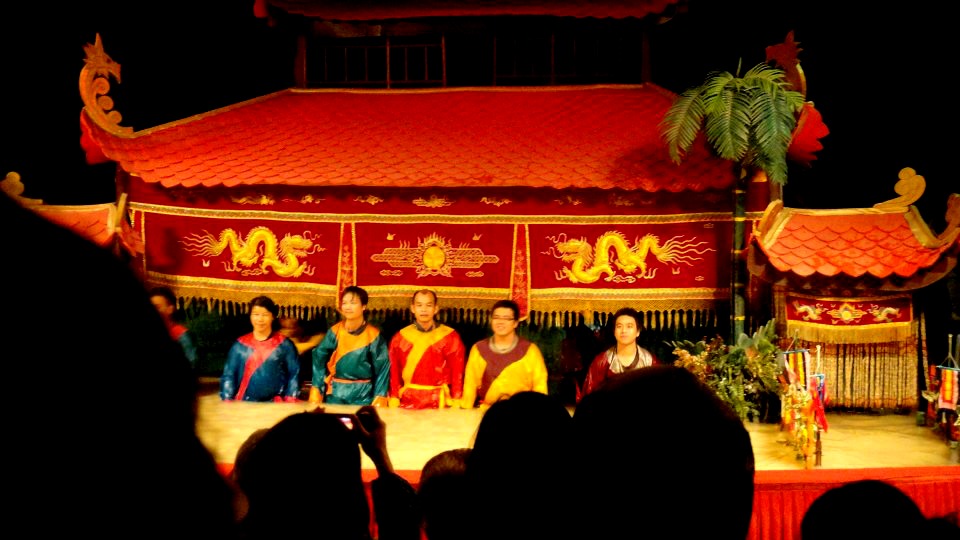 At the end of the show, the puppeteers who choreograph the show will emerge from the water and after presenting them to the audience, they will also submerge back into the water. In case you have 50 minutes of your time while in Saigon, you can "go traditional" and watch. Get into the soul of Vietnam!
Location: 55B Nguyen Thi Minh Khai Street, Ben Thanh Ward, District 1, Ho Chi Minh City, Vietnam