Ho Chi Minh (formerly known as Saigon) can be reached by air, by bus or by boat. I wanted to travel by boat but the water level was low as that was dry season, so this service was temporarily closed.  I was left without no other option  but to take the bus.  With the help of the hotel staff, they had me booked my seat on a morning bus at USD 24.00. A scheduled bus leaves at 7:30 in the morning and will pick you up from the hotel prior to the time of departure. You cannot afford to miss the bus as there's only one bus in a day (this might change now).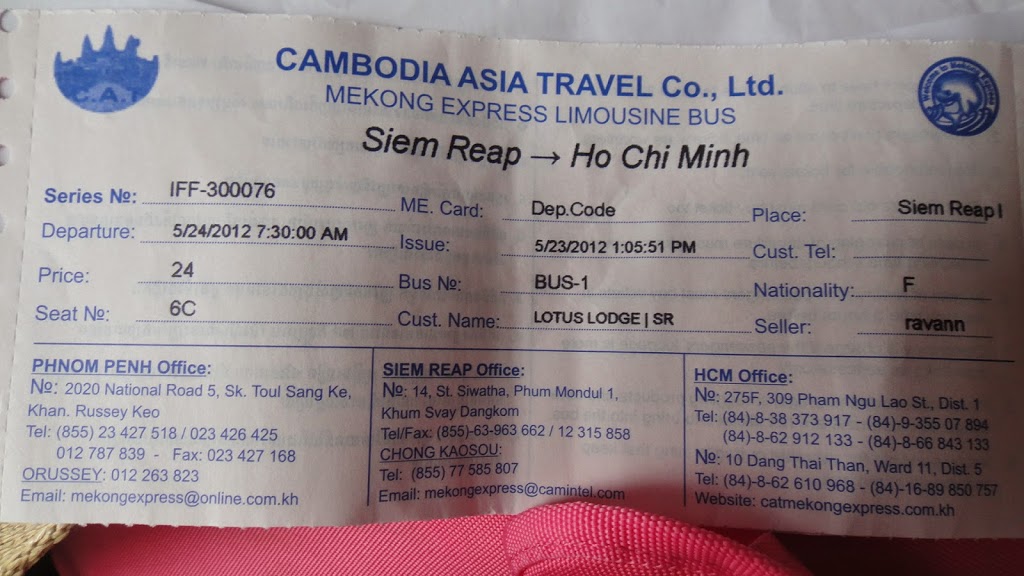 This is my bus ticket
The bus is comfortable and tidy with an attached washroom which is a good thing as its a 12-hour ride with few stops.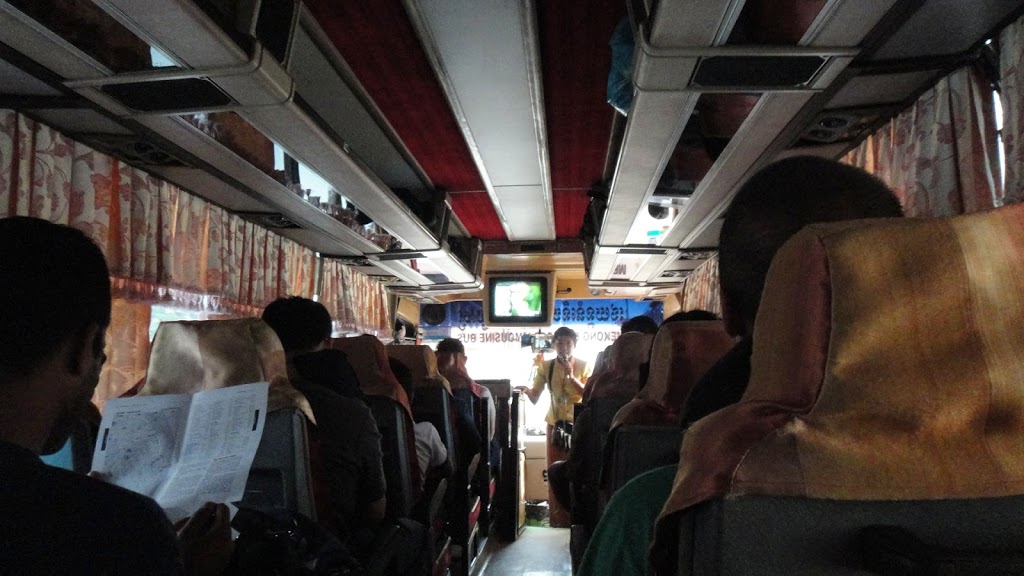 Mekong Bus Inside
All buses had a lady attendant which was also acting as an English-speaking tour guide, but sad to say, I could hardly understand, either because of the quality of the sound system or the way she speaks (no offense meant)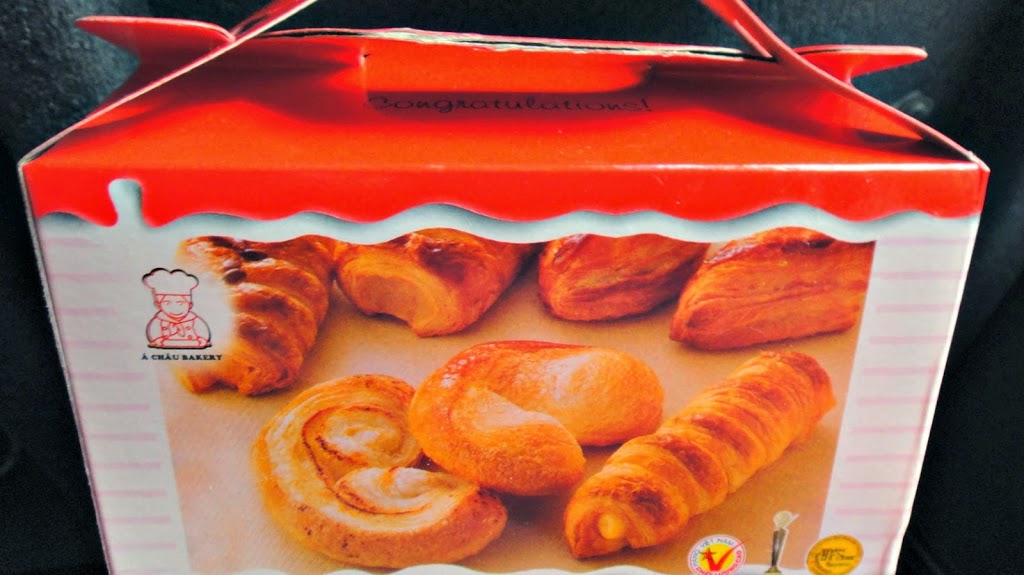 Free Food 🙂
Mekong Express, the operator was also handing over a box of goodies for each passenger along with a bottle of water.  It's a good thing that I was able to grab biscuits from a supermarket the night before I leave Siem Reap as I didn't find it tasty. Somehow, those bits have extended my life until I reached my hotel in Ho Chi Minh. There will only be few stops and that included a stop in Phnom Penh (Cambodia's Capital City), a stop for lunch and border stops for immigration purposes. The negative thing that I encountered on this trip was starvation lol.  It was because when the bus stopped for lunch at a restaurant where everybody was supposed to eat, the variety of food was not attractive to me so I was left hungry. I went out of the restaurant and looked for something to eat, but the street was and always until now filled with exotic food, which  would mean insects. Unfortunately, my system is not that brave to try. So I was left standing outside the bus, waiting for the other passengers finish their meal and continue the ride.
There is nothing that I can consider so interesting with this trip. If you are so tired, then this is the best time to sleep as what I did, though I had occasional chit chats with an American , who at that time was teaching in one of the islands in the Philippines.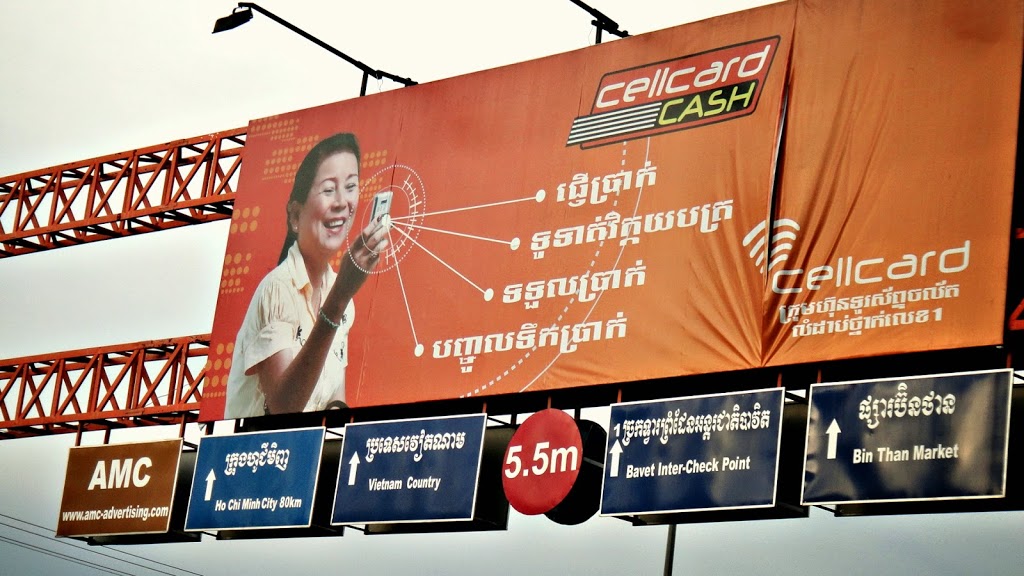 Entering Vietnam
When you reached the  border, you will cross on foot after finishing the immigration formalities. For some, the same bus will take you all the way to Ho Chi Minh and for some, a new bus waits for the passengers on the other side of the border. To be safe, you have to check with the attendant before you get off from the bus so you can take your belongings in case.
After getting the stamps at immigration, your journey continues for the next 6- 7 hours. Our bus arrived Ho Chi Minh at around 7:30 in the night and I took a cab to  my hotel. It was a dilemma as I only have USD in my pocket and the exchange companies were already closed. The driver brought me from one shop to another with the on going taxi meter and yet, was not able to get my money exchanged to Vietnam dong. I ended up paying in USD to the driver  with a low conversion. In the end, it's alright, I reached Vietnam after all, safe and sound. That is more than enough to be thankful for.
I reached my hotel, had a quick shower and checked the shops nearby and grabbed a bite.
This trip is easy, just take the bus and they will bring you to Ho Chi Minh. 🙂
Enjoy your Cambodia and Vietnam Trip!
Bon Voyage!