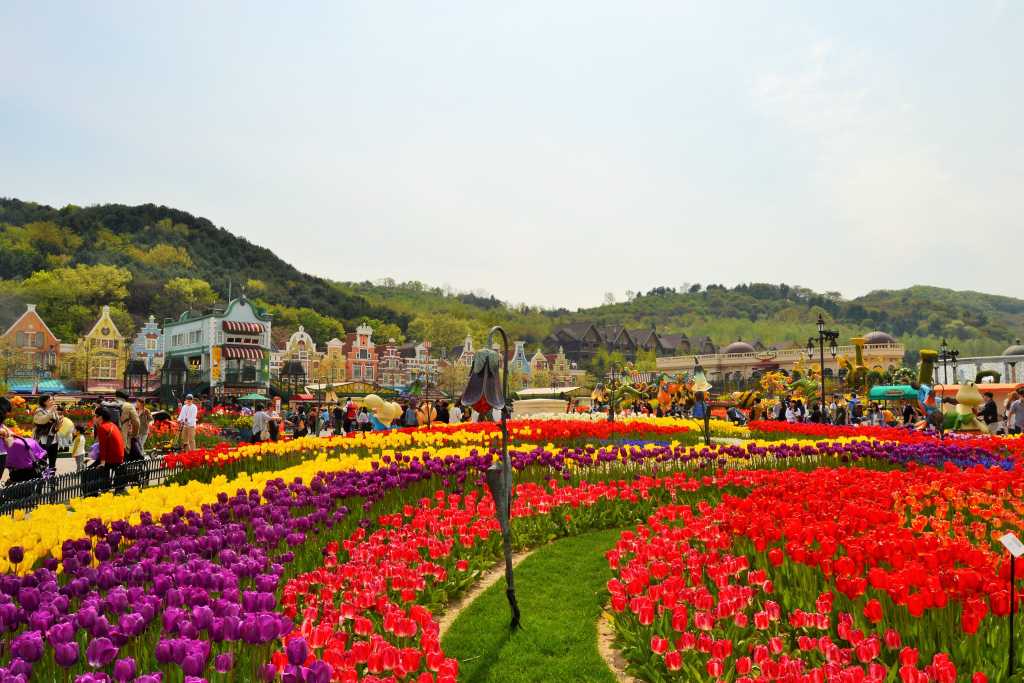 My wander in Everland brought out a lot of wonder throughout my day. It is stunningly beautiful and I never thought  it reached that scale. Splendid in every way, it awakened the word magical once again. It allowed me to feel as though every step that I took, was a step in a paradise that only dreams could reach and only imagination would fathom.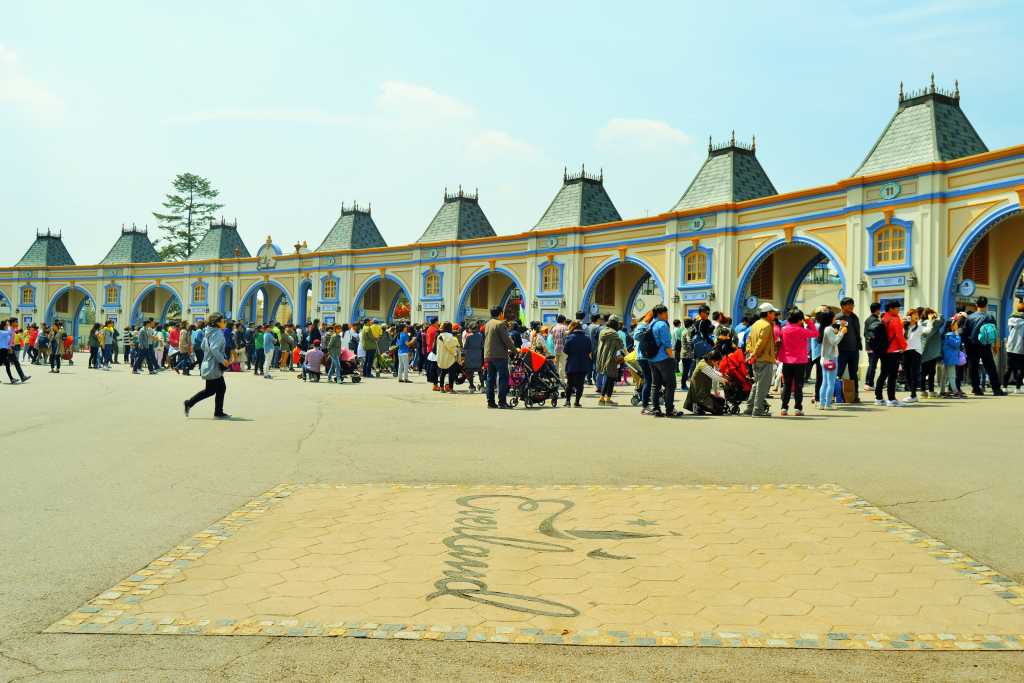 It was before 09:30 in the morning that I reached the gate, just before the park opens. Hurriedly, people lined themselves up at the entrance excitedly. Bothered with the line, it's more than good enough that I saw a ticket office exclusively for foreigners only and guess what, not in a rush.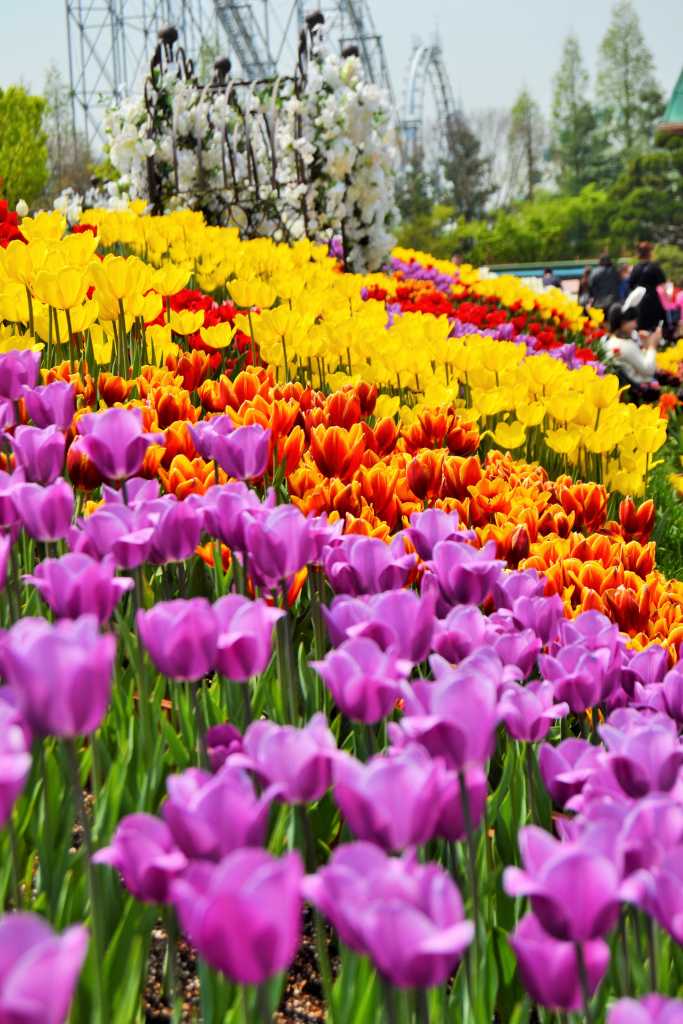 When I entered the theme park, my eyes grew big. It bloomed all around! Every corner where I set my eyes on were filled with flowers and most of them were tulips of different colors!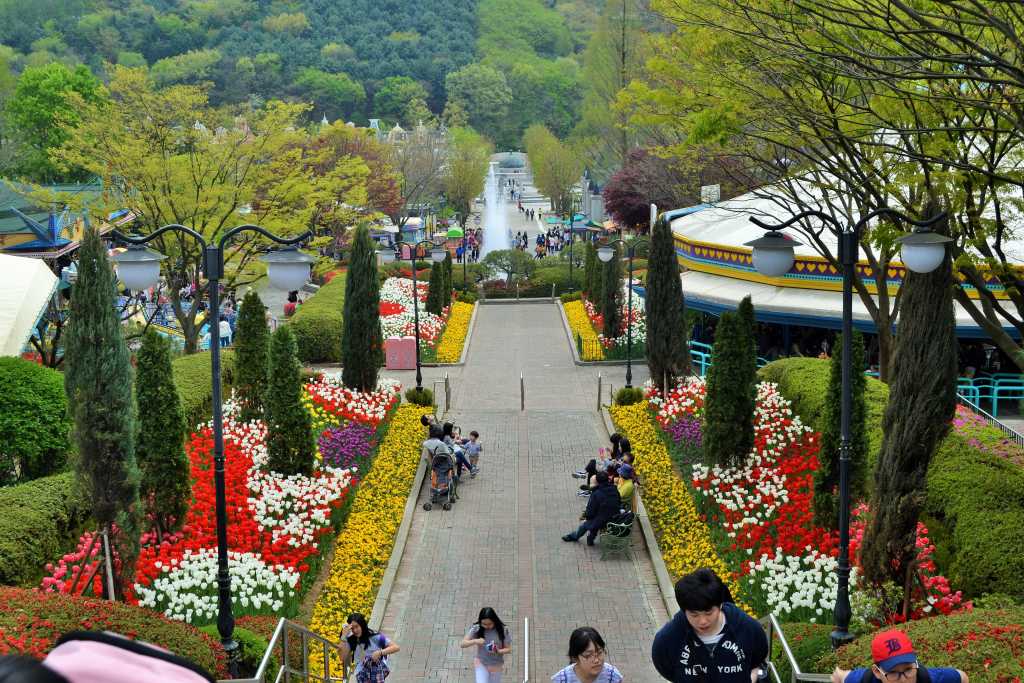 Different rides for both kids and adults are also available for fun and thrill. Let's spell the word S-C-R-E-A-M!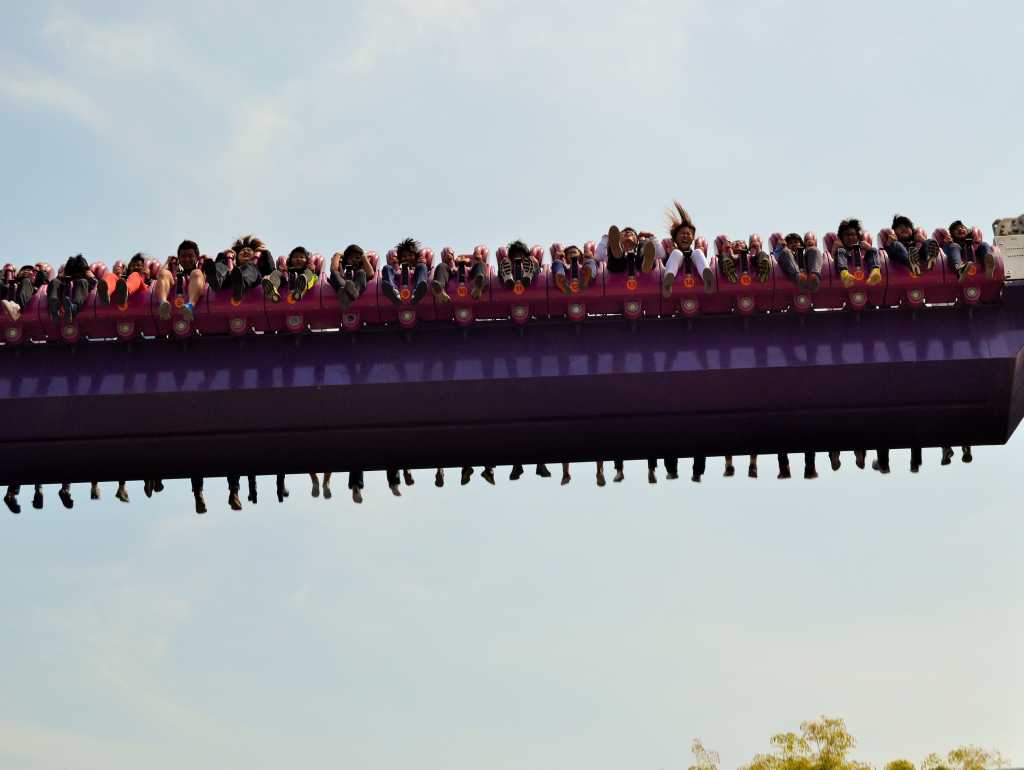 Built on a hillside, T Express is a wooden roller coaster which is ranked as one of the best in the world. This ride draws a lot of adrenaline-rush seekers and experience the thrill that it offers.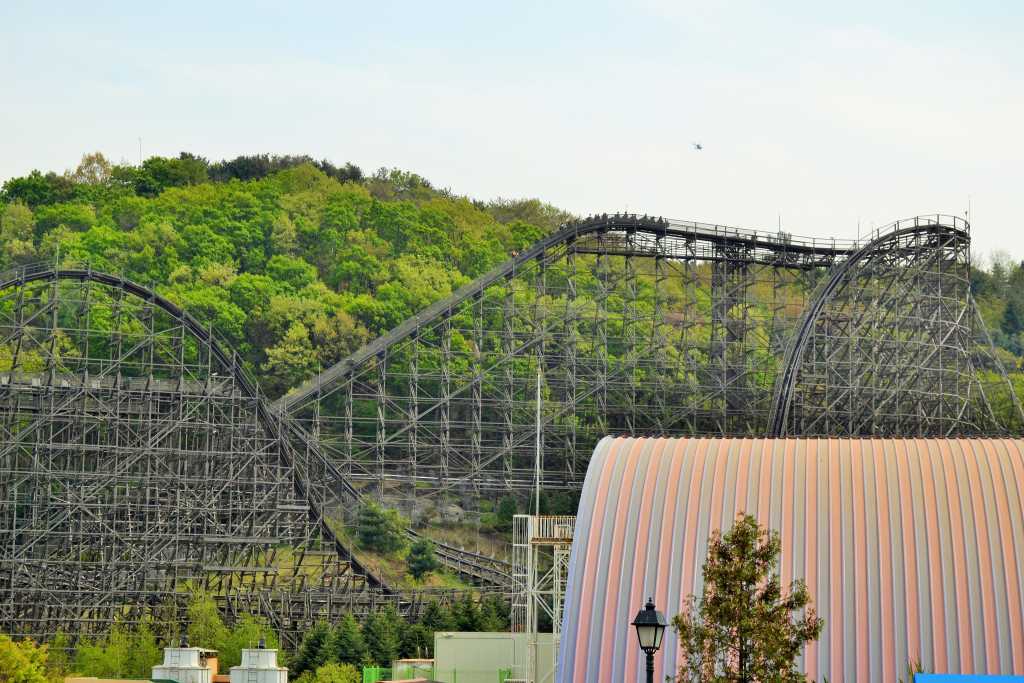 Because of its size, you will spend one whole day to get to places and of course, this requires much walking.  In case you'll get tired, a sky ride which brings people uphill or down is available but with a fee.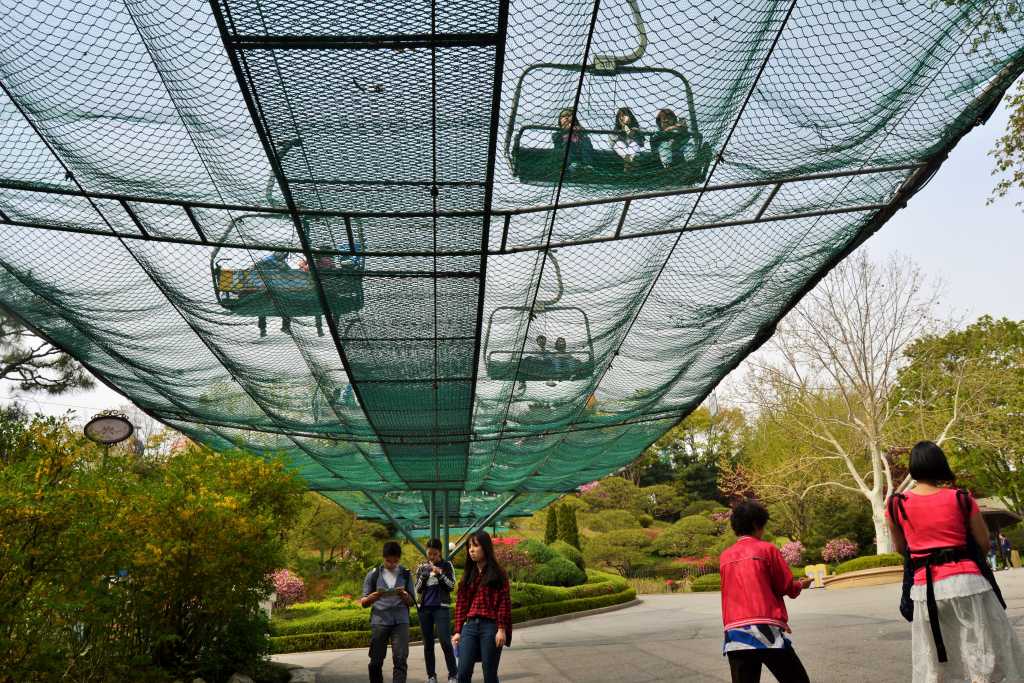 To entertain the kids more, Everland came up with a themed zoo displaying different animals from different parts of the world. You can also take the safari ride which will allow you to get near with different predators.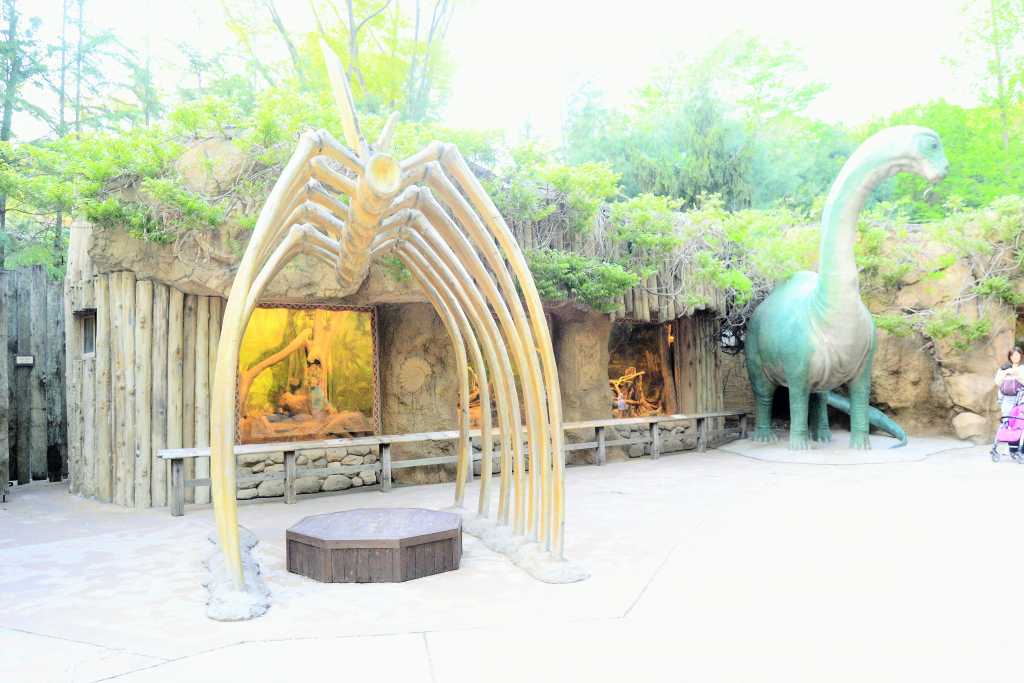 The best part of the theme park for me is the well-manicured European style garden, filled with tulips of ranging types and arranged in different colors. Positioned between the beautiful garden and the green rolling hills is a European village painted with different pastel colors.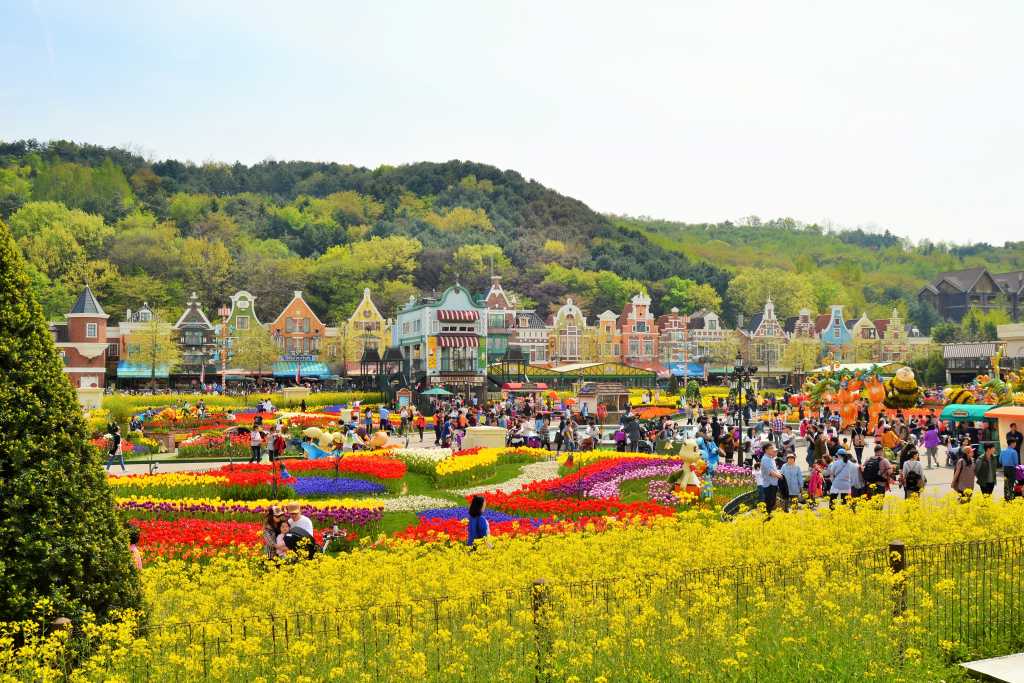 Staring at this picturesque sight made every part of me sigh with deep admiration. It wasn't a dream nor an imagination.  It's a creation, a product of brilliant artists working together and a lovely piece of Eden emerge. Time stops and moments stood still. It's a perfect place to marvel  with a type of delight that only  flowers could communicate.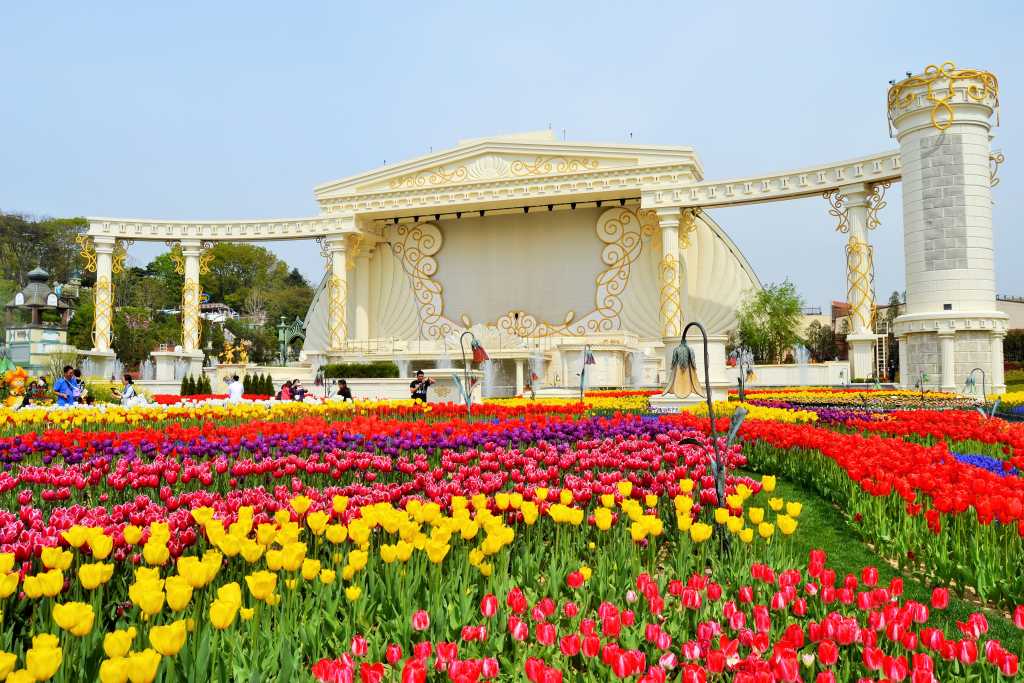 As I walked along, I reached the Four Seasons Garden which at that time showcasing different talents and skills. As commonly known by the many, Koreans and their ways are always overloaded with cuteness and fun.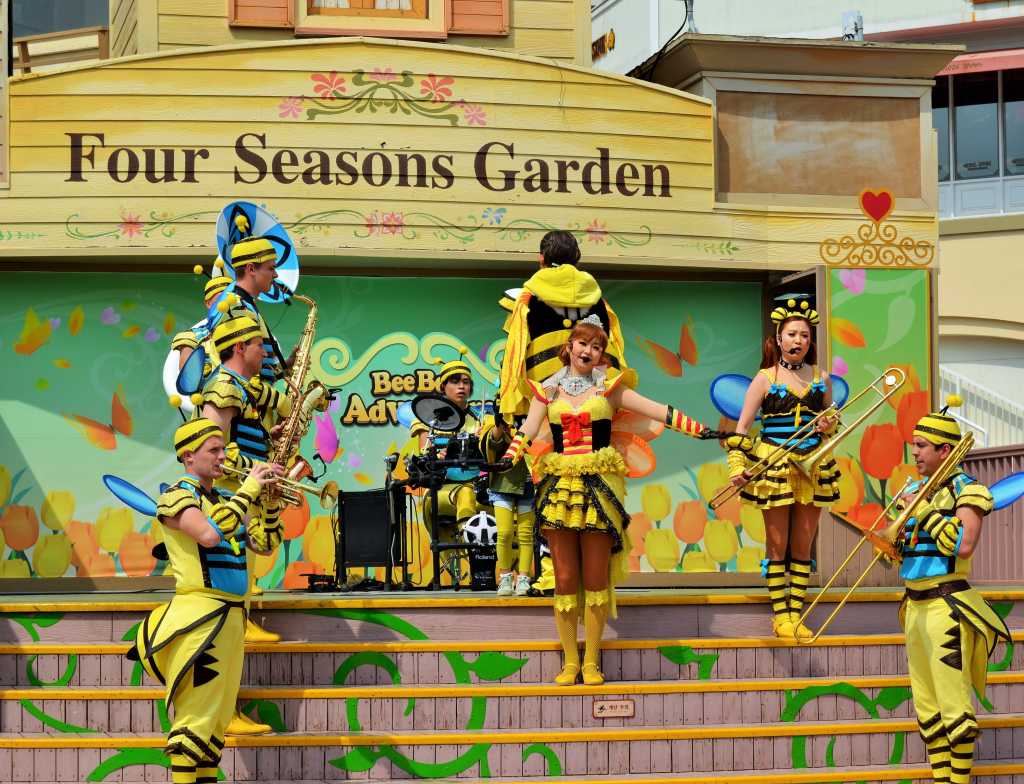 Walking amidst different flowers is therapeutic in its own way, just like these lavenders. Its sweetness and smell perceived by the human senses breathes calmness within us. You will never be tired of visiting them even if they are planted at the farthest corner of the park because just like their effect on bees, their existence would always invite you to come.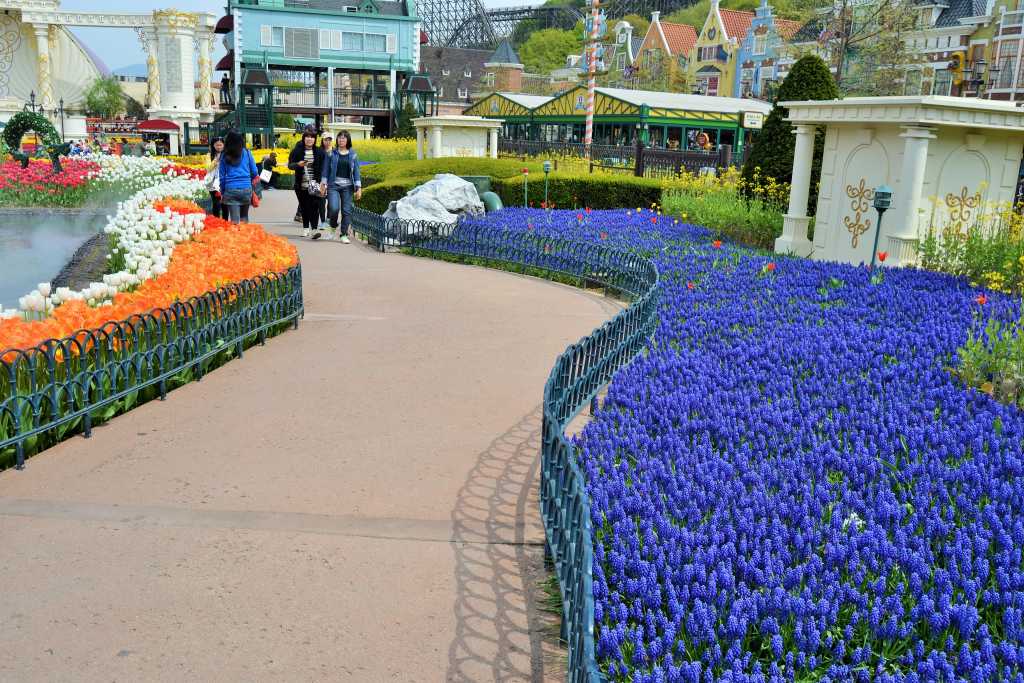 The Labyrinth and Cupid Gardens are both themed gardens that are associated with romance and love. Are these places intended for lovers? Not really, those who are waiting can also come here, but they are not restricted. Families and friends hanging out together are much welcome.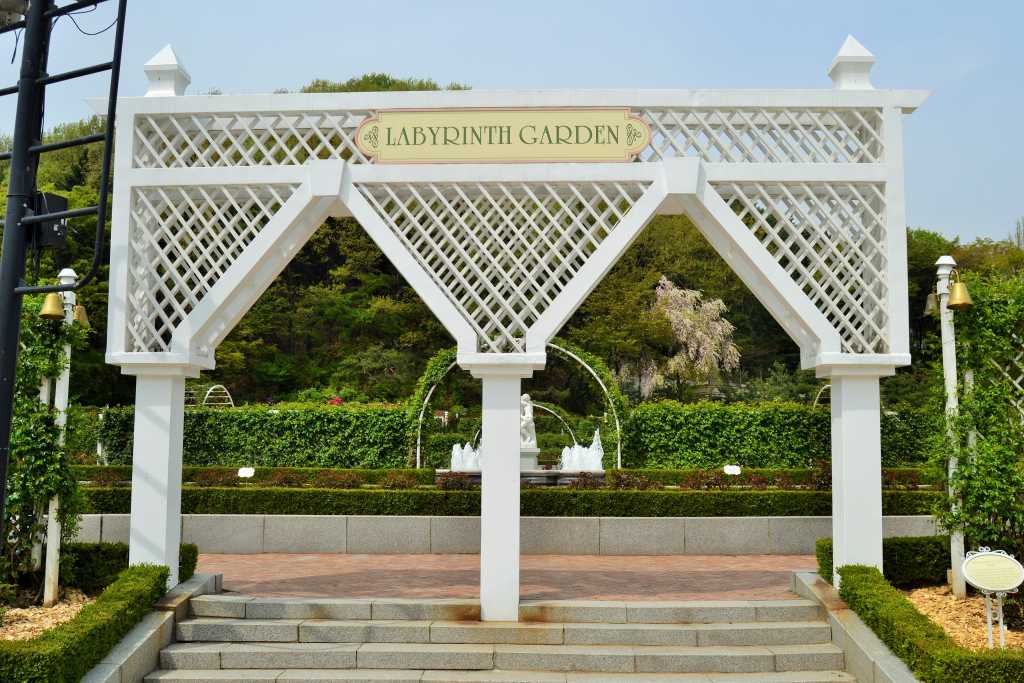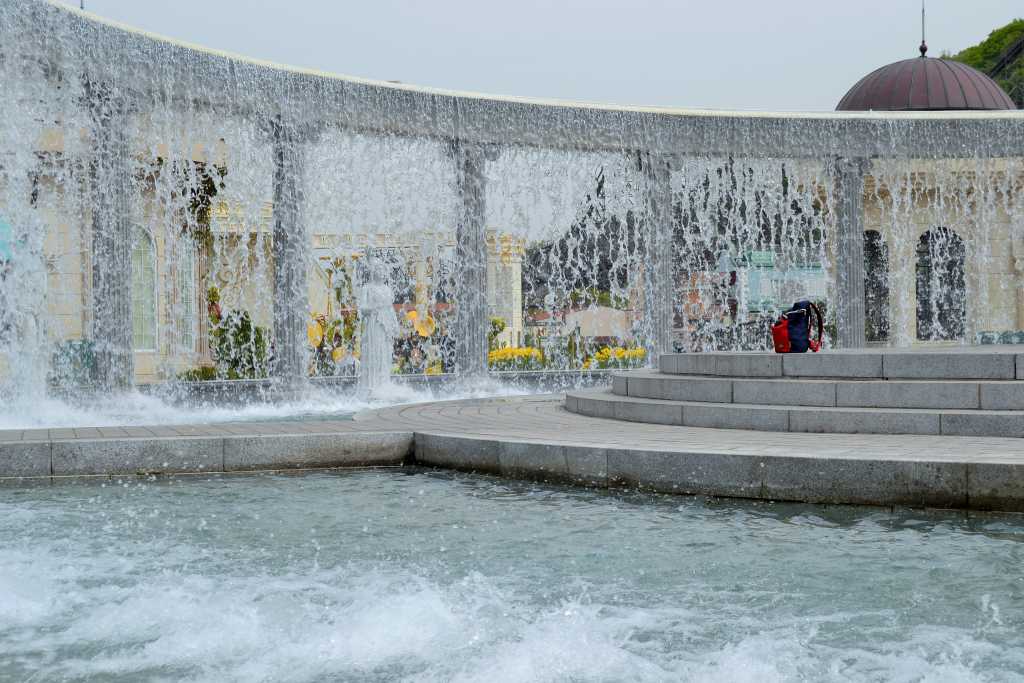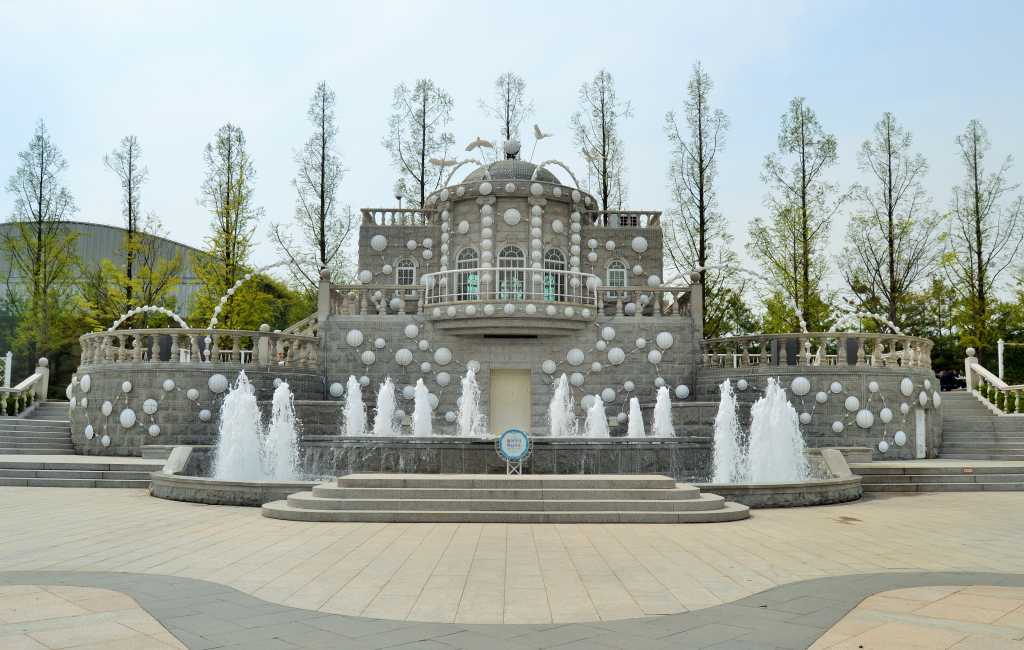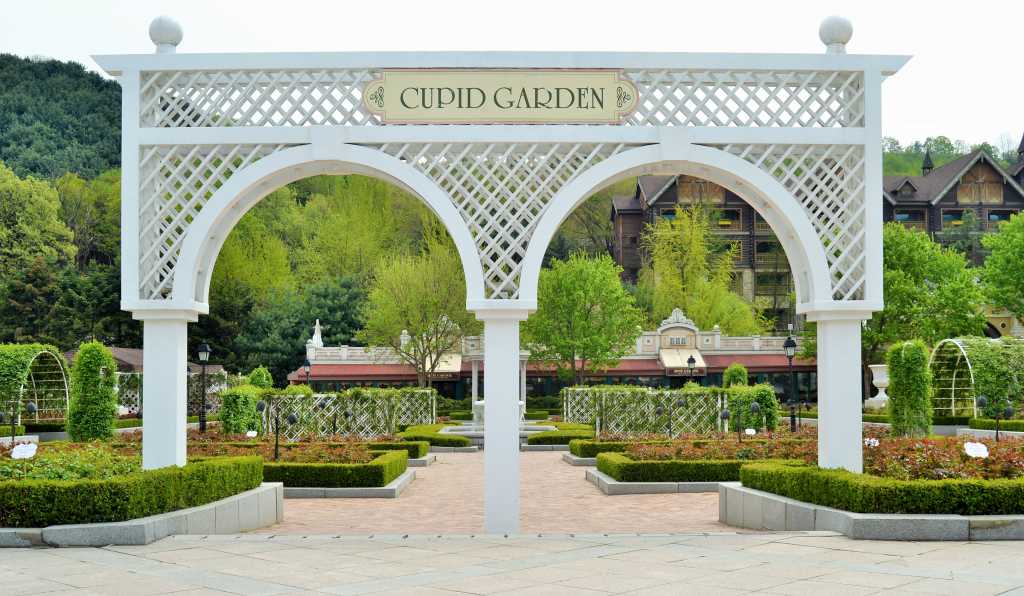 Another attraction in Everland is the colorful parades. Studded with different cartoon characters,  they exhibit themselves as they stand on top of a booth with many dancers around.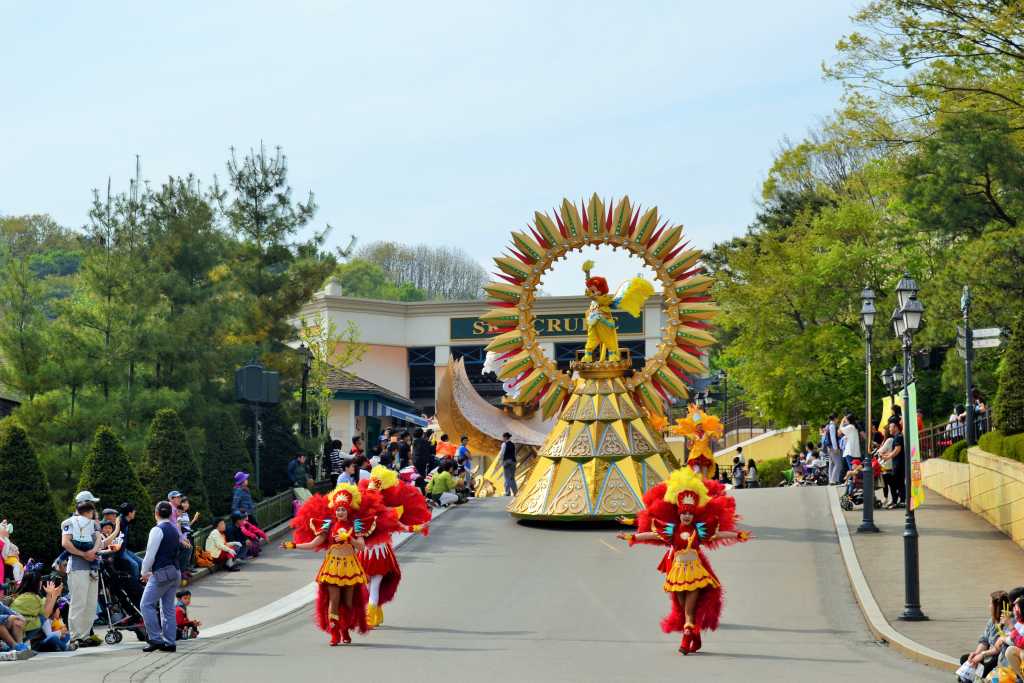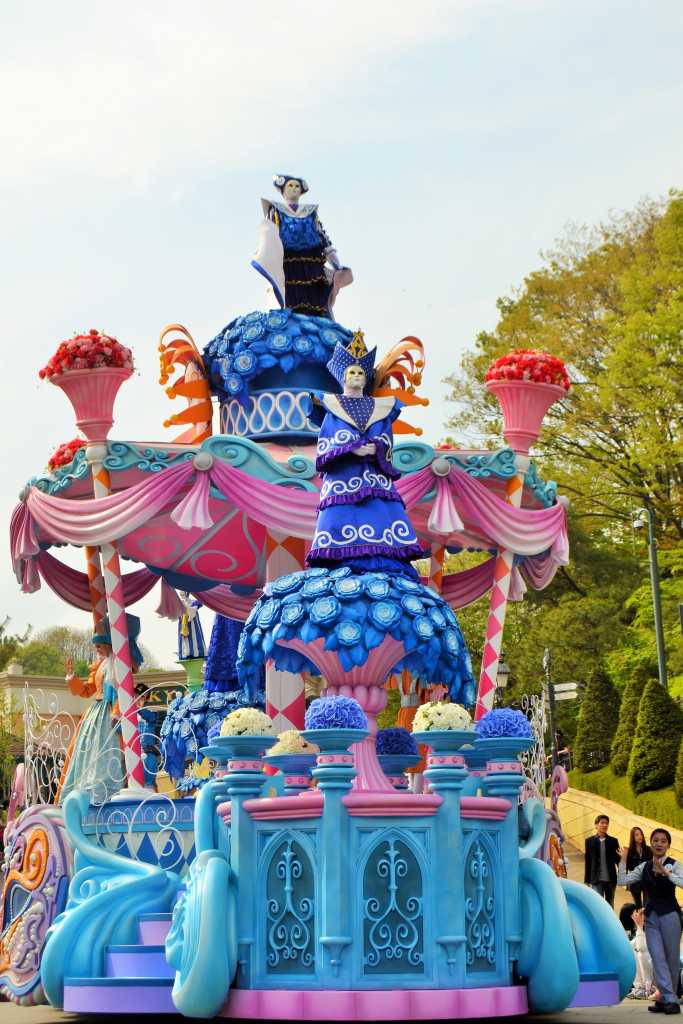 A wide range of theming is unveiled during the parade. Flowers, sea creatures, futuristic type and fairy tales are one of those.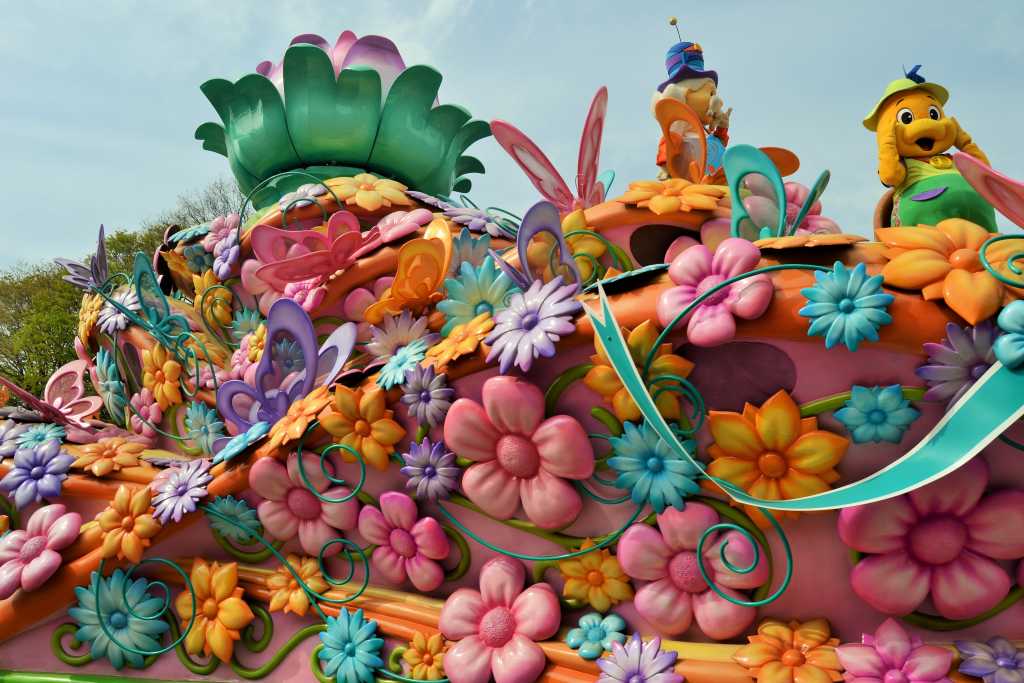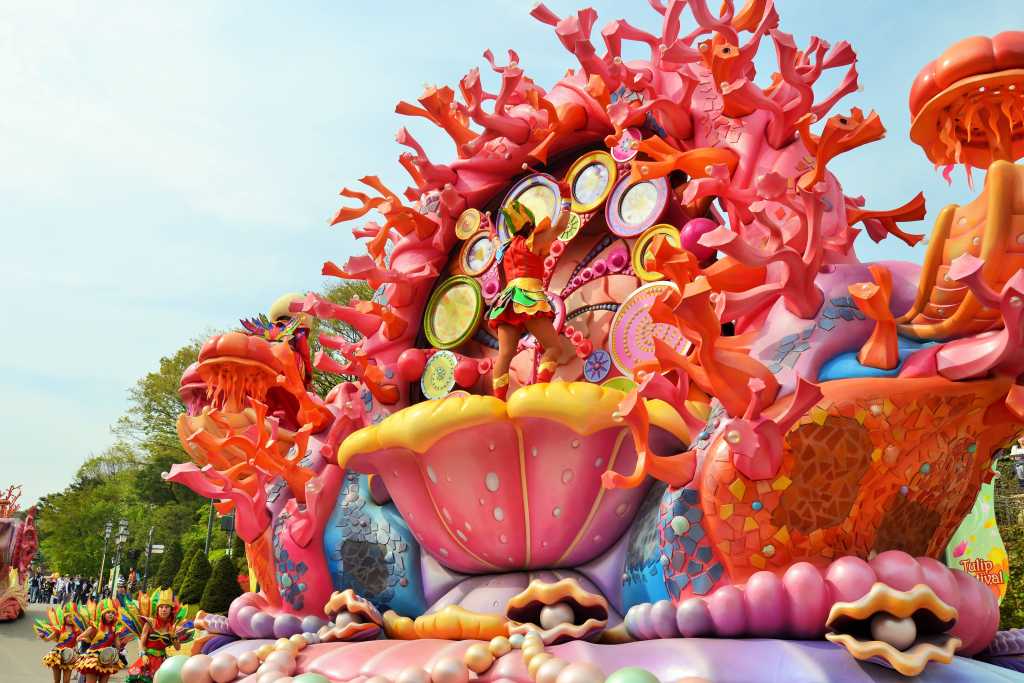 After the 20-minute parade, an announcement was made informing that the next parade will be in the evening. Out of my amusement, I decided to stay back and wait for the night parade to see the difference.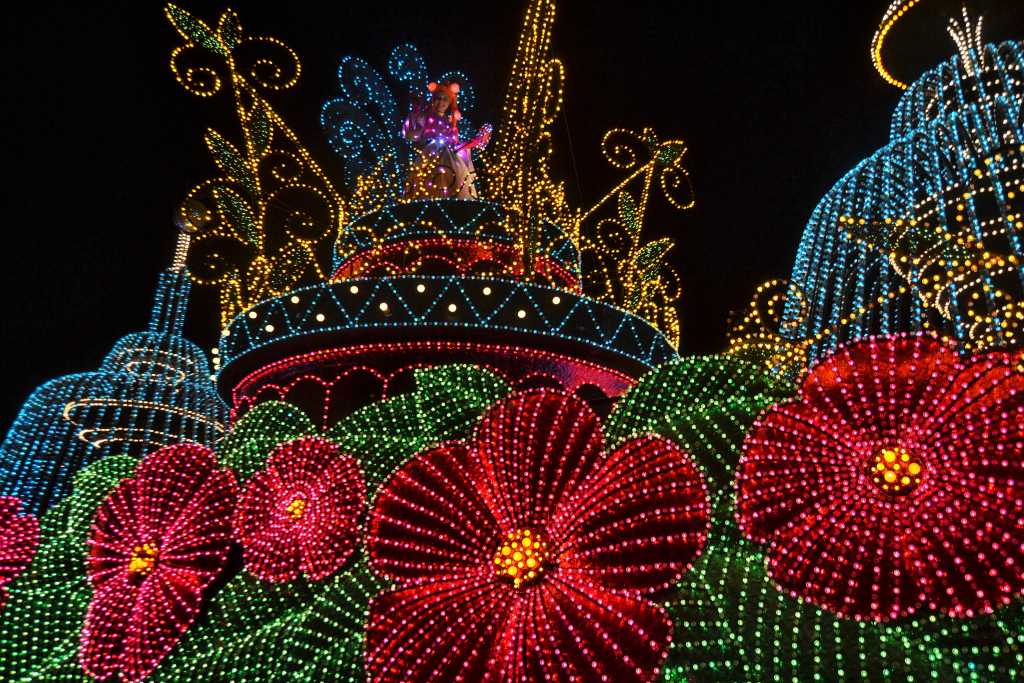 When darkness steals the light, the Moonlight Show starts to march. With the same themes, those floats once again showed up. Since  their bright colors can no longer be seen in the dark, they embellished the parade with various colors of lights and turned them into a garden, a sea and even a castle.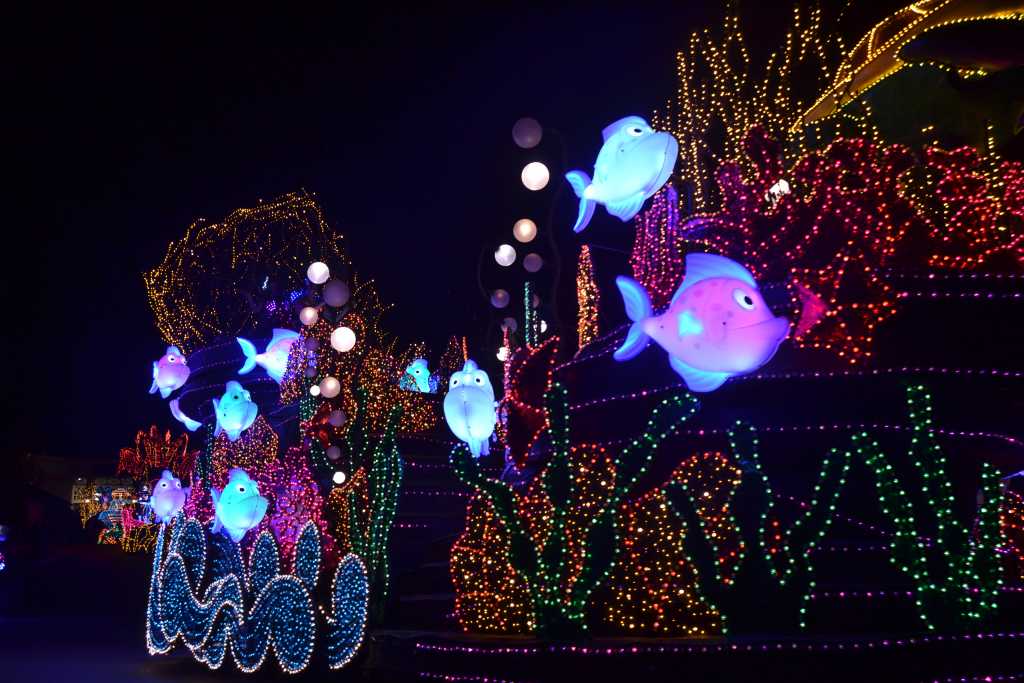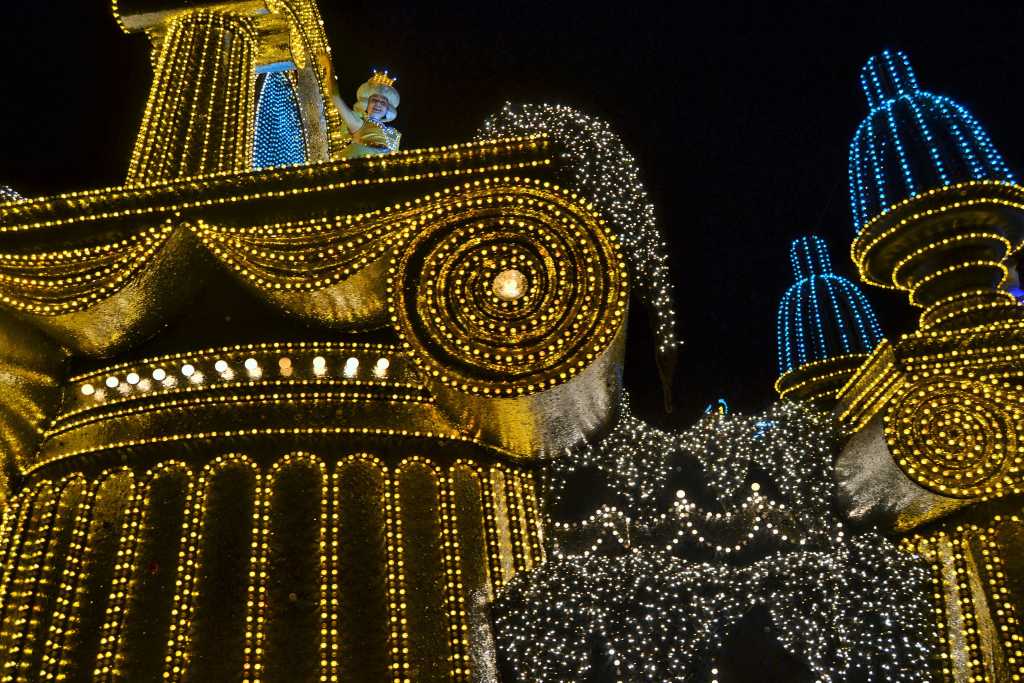 Everland is the largest theme park in South Korea and is located in the city of Yongin. Since its spring time when I get there, everything is lovely and beautiful. All around me  blooms in perfection, just like  those real, fresh and lovely tulips. Those flower bulbs are alluring     and they can totally set every visitor's  mood into an Everland festive mood. The parades entertained not only the kids, but also those who are kids at heart with so much fun. I actually didn't get enough of it and I cannot contain the joy that they planted in my heart.  It is with no doubt that a day at Everland is full of wanders and wonders.