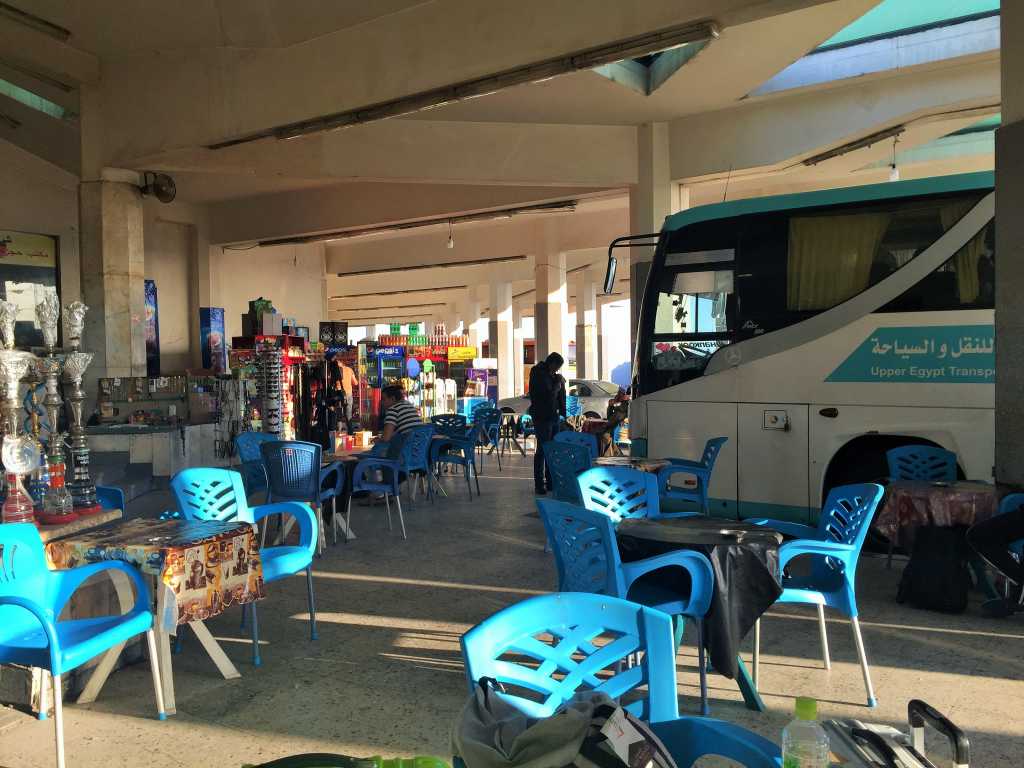 I arrived at Sharm El Sheikh Airport at 12:00 hrs and took a taxi to East Delta Travel Terminal to get on a bus to Dahab. Taxi fare in Sharm El Sheikh is on the high side compared to other cities  mainly   because this place is developed to boost their tourism industry.  It is a must that you haggle with taxi drivers outside the airport, otherwise they will charge you double. The good thing about this travel was that, I met two Japanese ladies who were also going to Dahab.  So, we took the same taxi and were charged 100LE.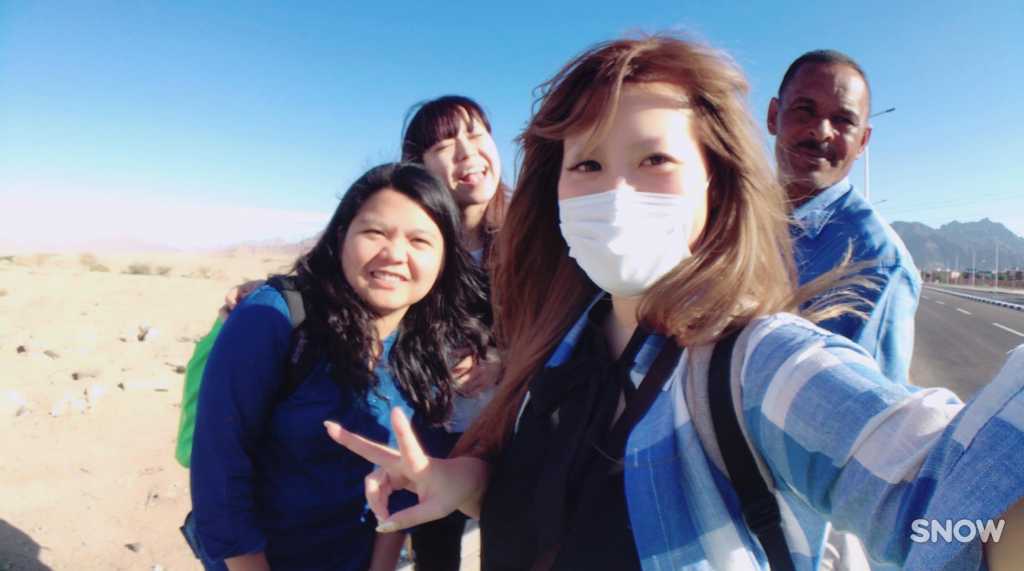 The bus to Dahab usually departs every hour, but delays are usual. When we reached the station, we waited for the 15:30 departure, but we could only buy the ticket at 14:00 for 30LE. Not so ideal, the bus departed at 16:15 and arrived at 17:50 at the Dahab bus terminal. The one and half hour ride is safe as constant checks by authorities were done along the road. In fact, the bus was stopped three times and the officers were really asking passengers to show their identification.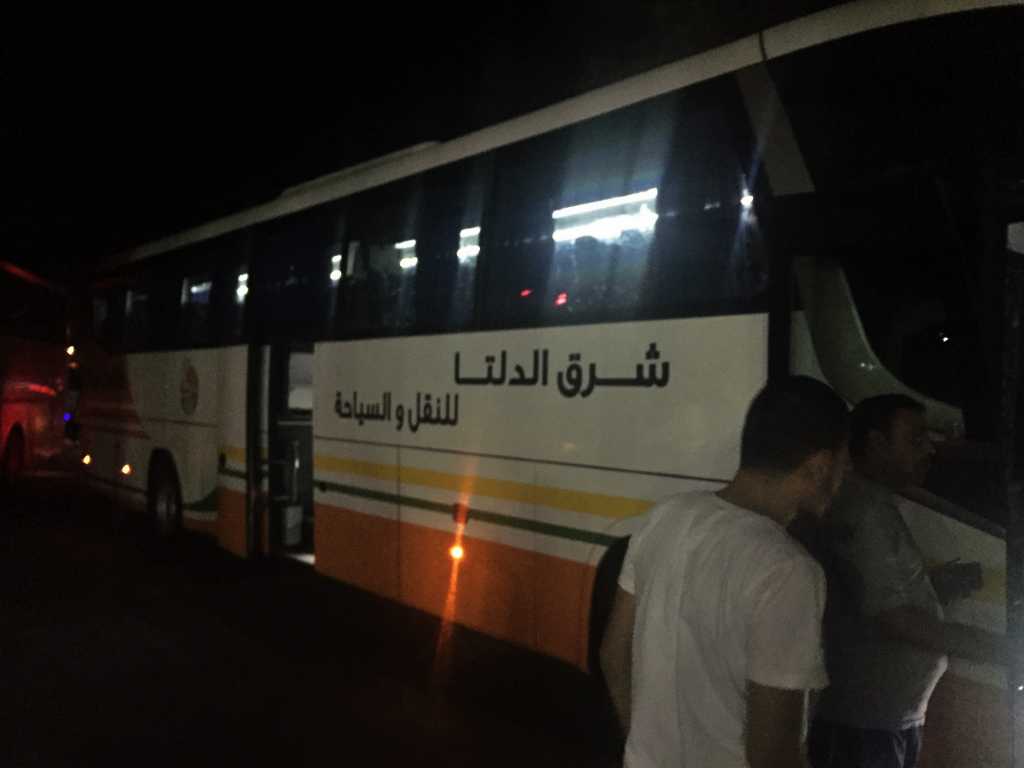 It was dark when we arrived Dahab and we looked for a taxi who can bring us to our respective hotels. Taxis in Dahab are not the usual cars that we see among cities and towns. They are using a 4×4 pick up and I paid 30LE for a ride from the station to the hotel.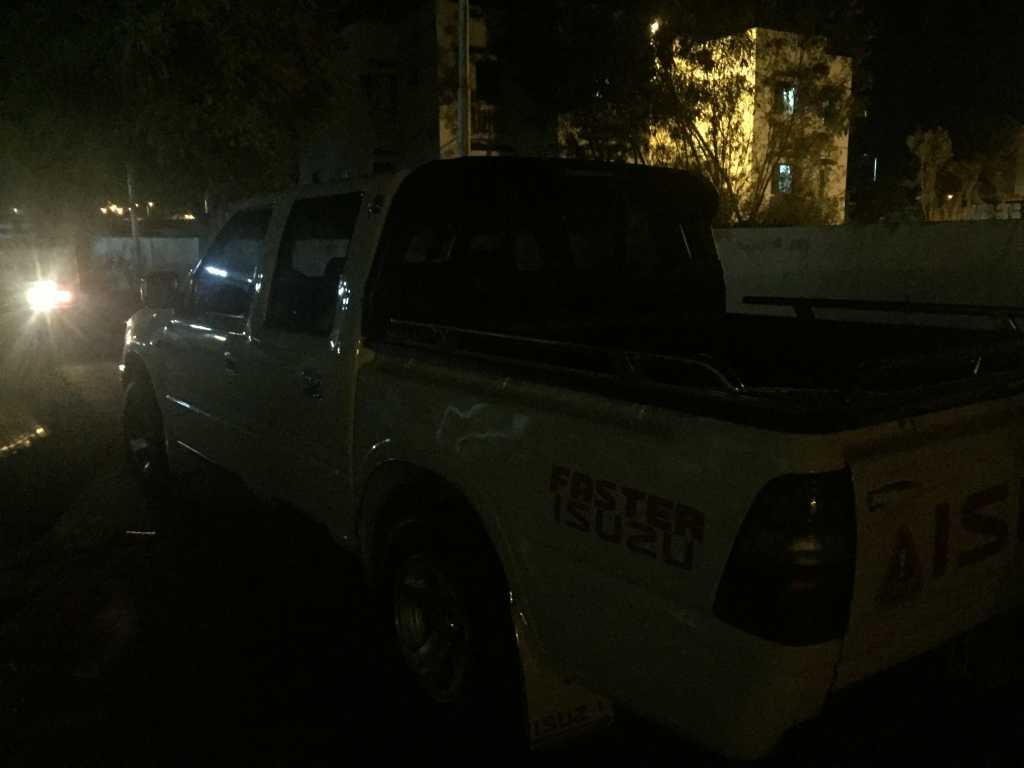 At 23:00, a van started picking up climbers from different hotels and brought us at the foot of Mt. Sinai. We reached there are 01:52 in the morning and a very cold temperature welcomed us. We cleared ourselves with the security checks and started the climb at 02:00 in the morning.  It was an easy walk in the beginning and I felt so confident that I am wearing the right pair of shoes, a good layer of clothes for the cold, had a bottle of water and a flashlight though a thousand stars illuminated our way.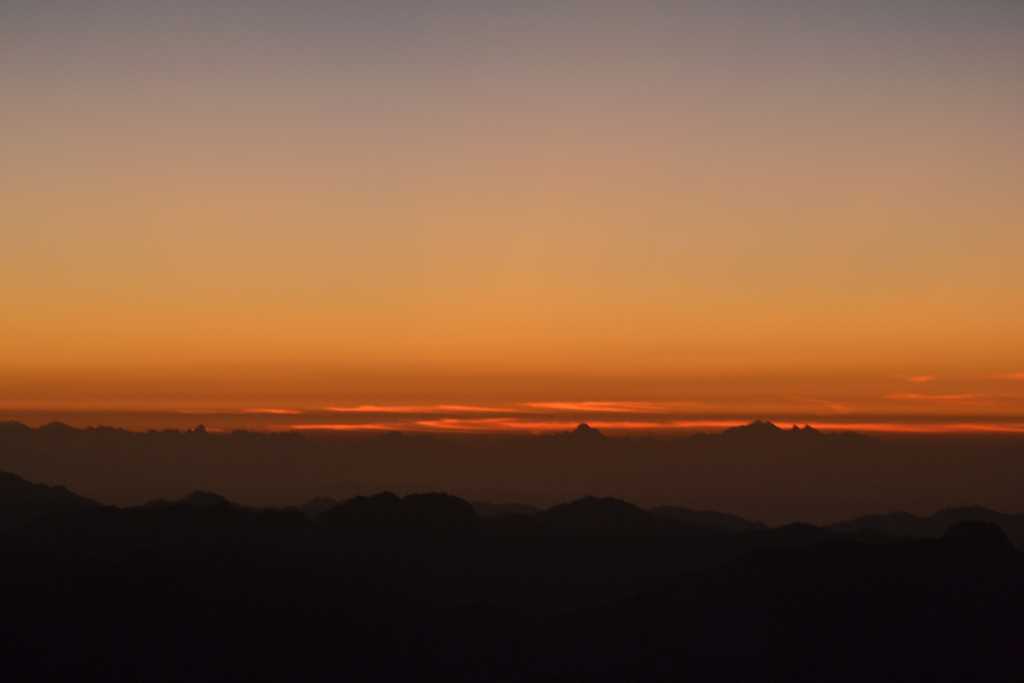 Mt. Sinai is 2200 meters high. The climb can be described from easy to difficult as the temperature drops as the angle of inclination increases. In case you cannot bear the cold and the catching of your breath, don't worry, there are stop overs in every kilometer and shops are readily available with everything that you need like water, coffee, tea, gloves and even thick shawls and jackets for your journey ahead. If you cannot continue the climb and you become very tired, there are also camels along the way which are ready to help you but with a cost. In fact, you have to be careful with camels. Since the road is small and dark, you never knew that you are already facing a camel or already below the camel's neck.  The last kilometer is the hardest as I reckoned. Not only because you spent all your energy already and the temperature had totally dropped, but the road is smaller and more dangerous. Since one way, when a team of climbers is going down, you have to stop and allow them to pass then, you can continue.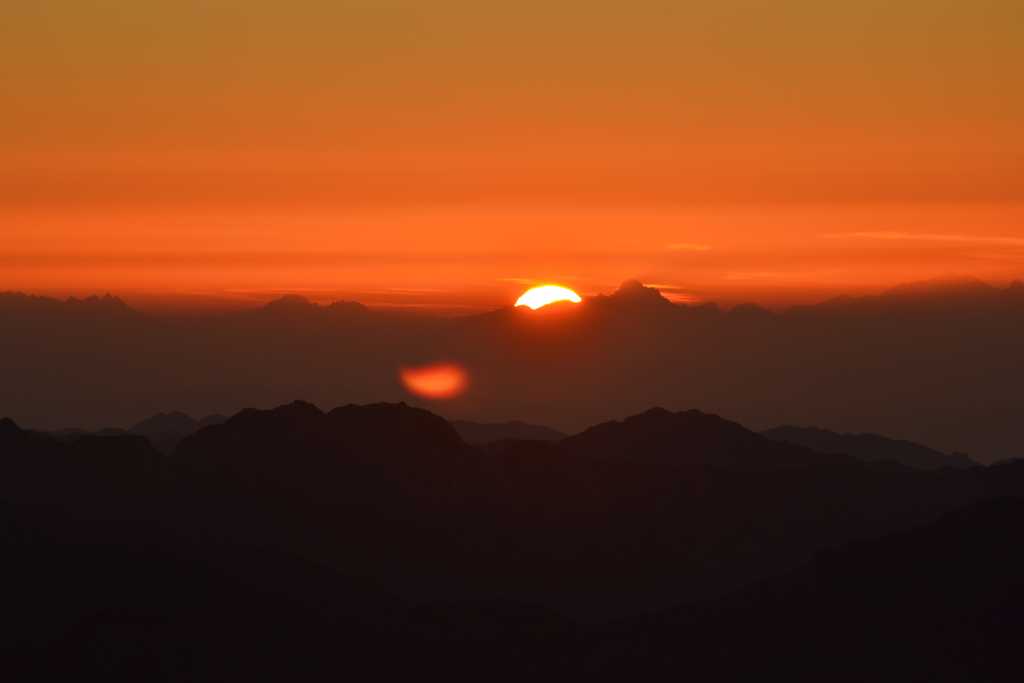 At some point, I feel like my feet were already numb and heavy, but our guide told me not to stop because many were walking behind me. We reached the top at 5:45 and after a few minutes of waiting, we witnessed an exhibit of colors changing from time to time. It is absolutely amazing and wonderful seeing the horizon displays its splendor in a magical way.  Every minute counts!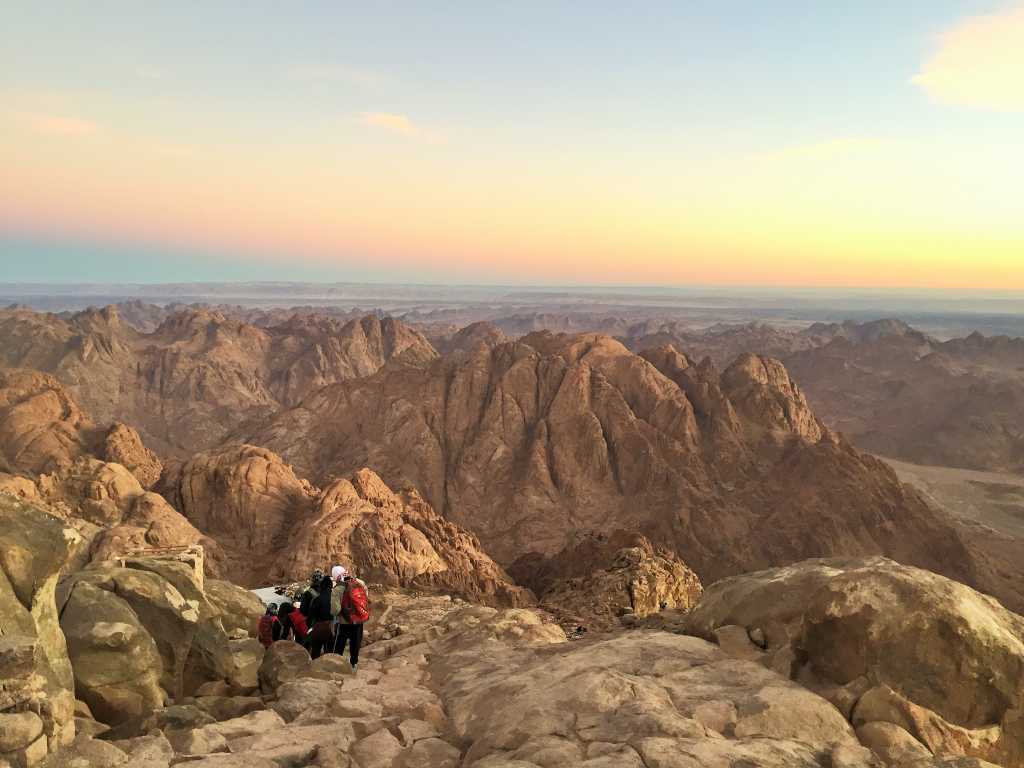 Literally, the cold did not bother us! Watching deep orange changes to gold and yellow, then gold and blue meets and created the pink line is a pure bliss. The mighty hand of our creator is wonderfully portrayed in His works.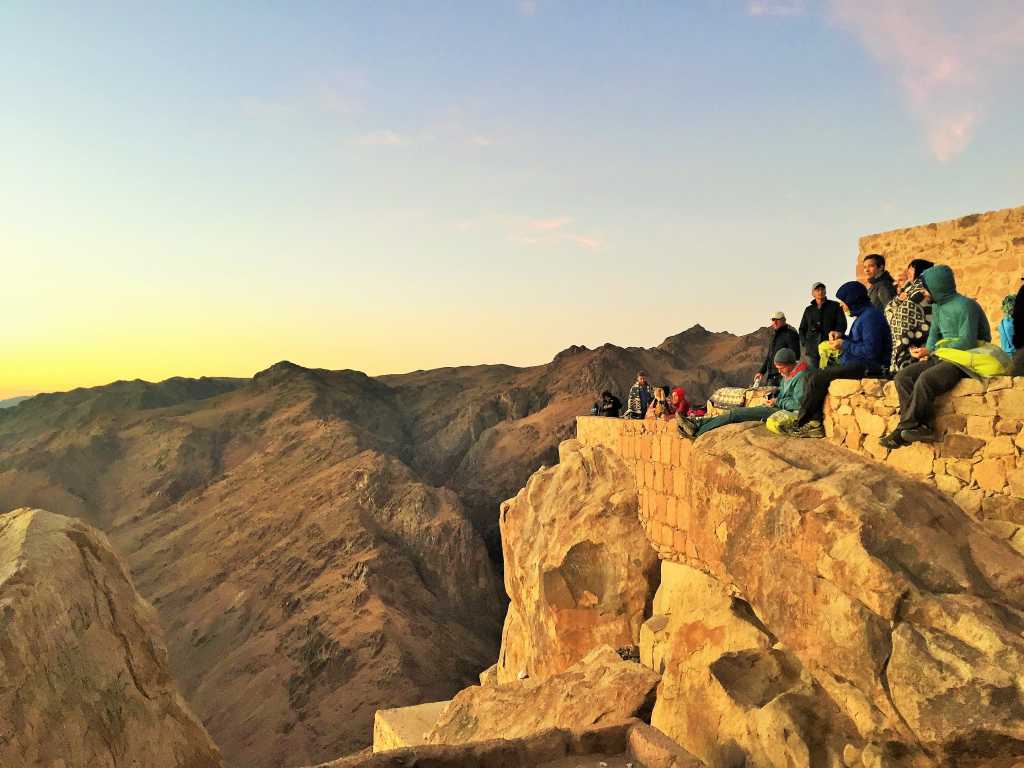 Mt. Sinai is the second highest peak in Egypt and it is surrounded with smaller mountains. It is another wonder when the rays of the sun hit the granite mountains making the mountains adorable in orange.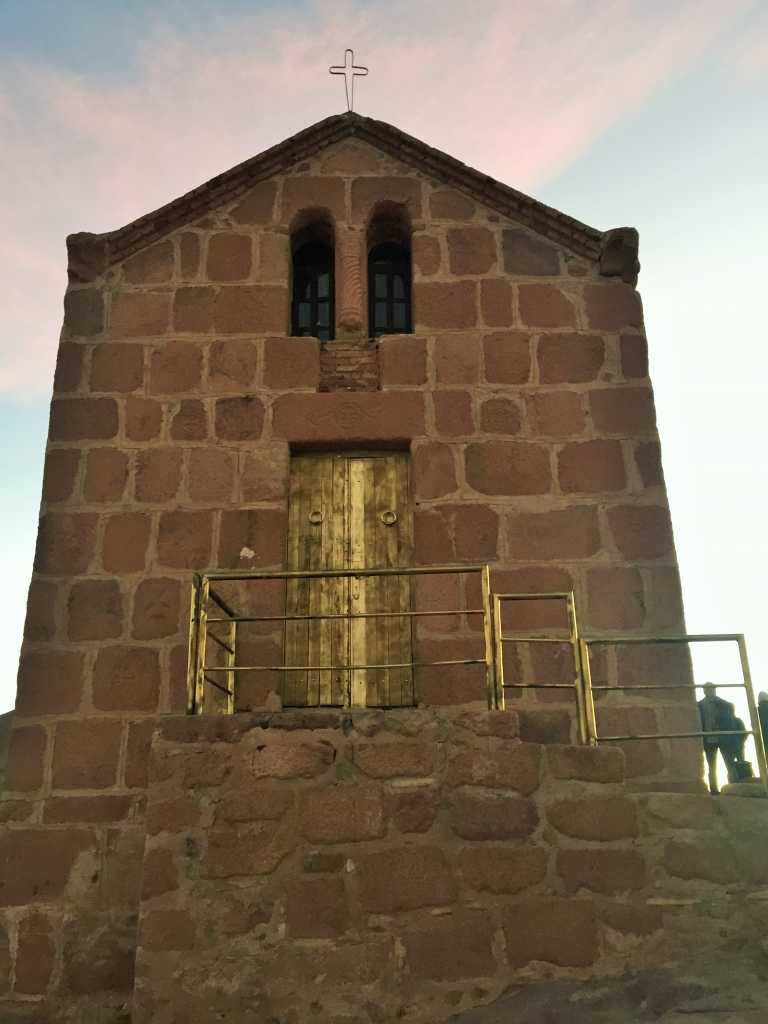 At the top, you will see a little chapel that is locked and areas for viewing and sun rise watching.  Mt. Sinai is considered holy because this is the exact mountain that Moses climbed and was given the 10 Commandments.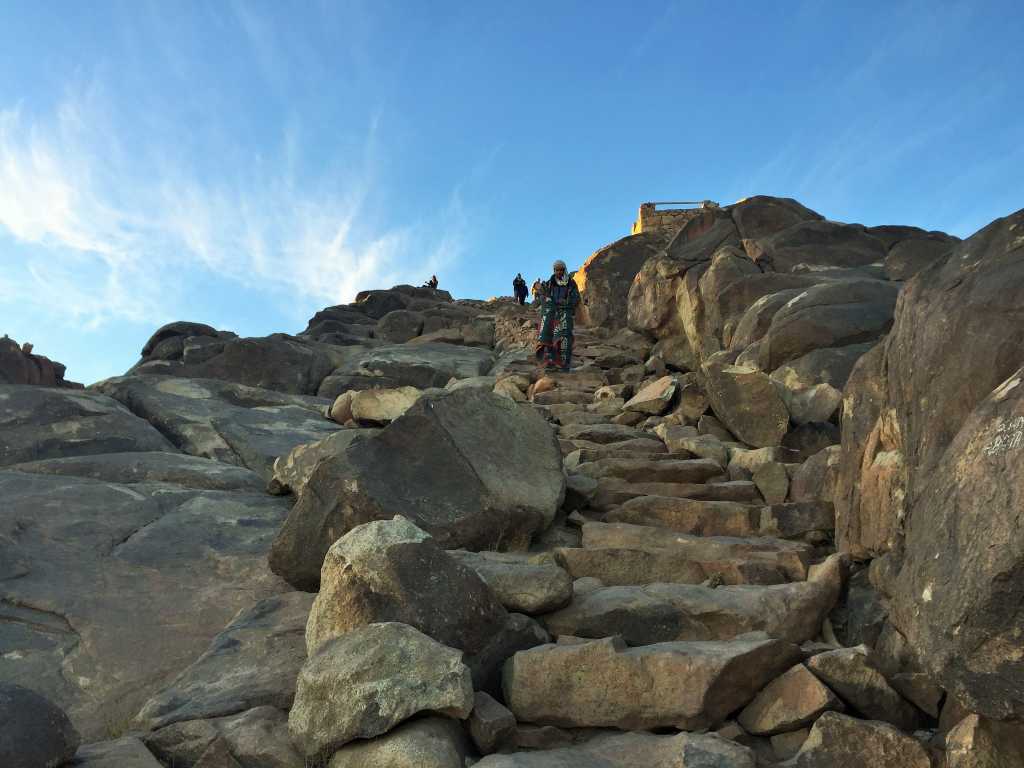 At 6:30 we were set to go down. We stopped at the first stop going down for coffee and talked if we will trail the same road that we took going up or take the 3750 steps.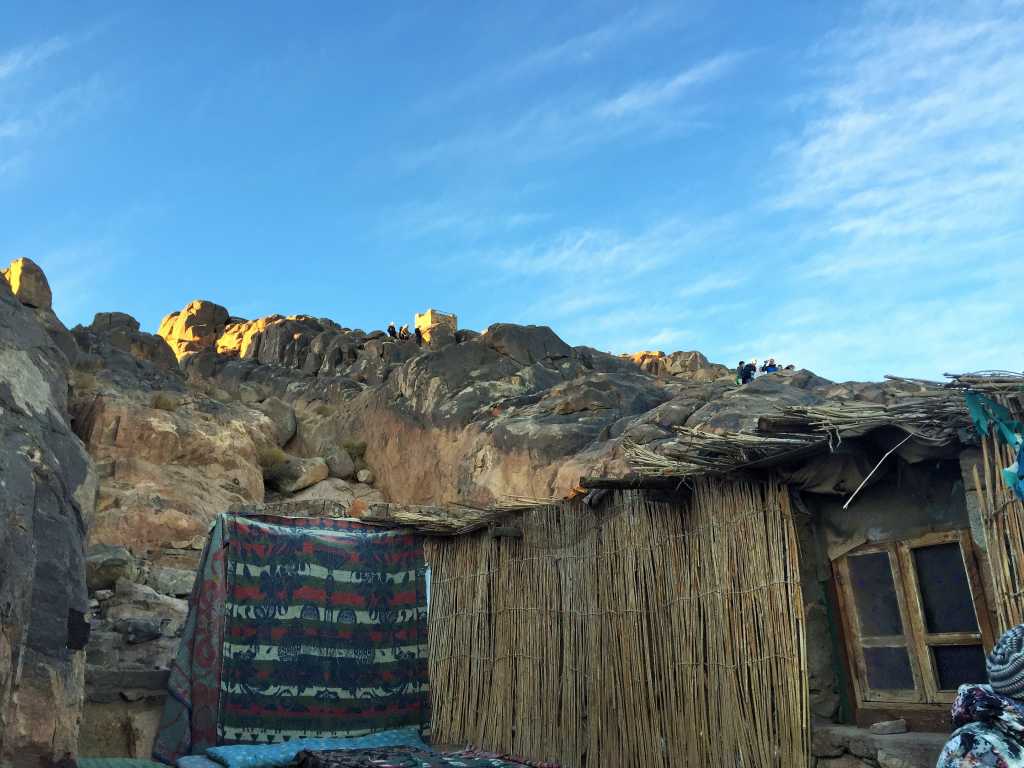 We all decided to take the same road and see in broad daylight that path that we took.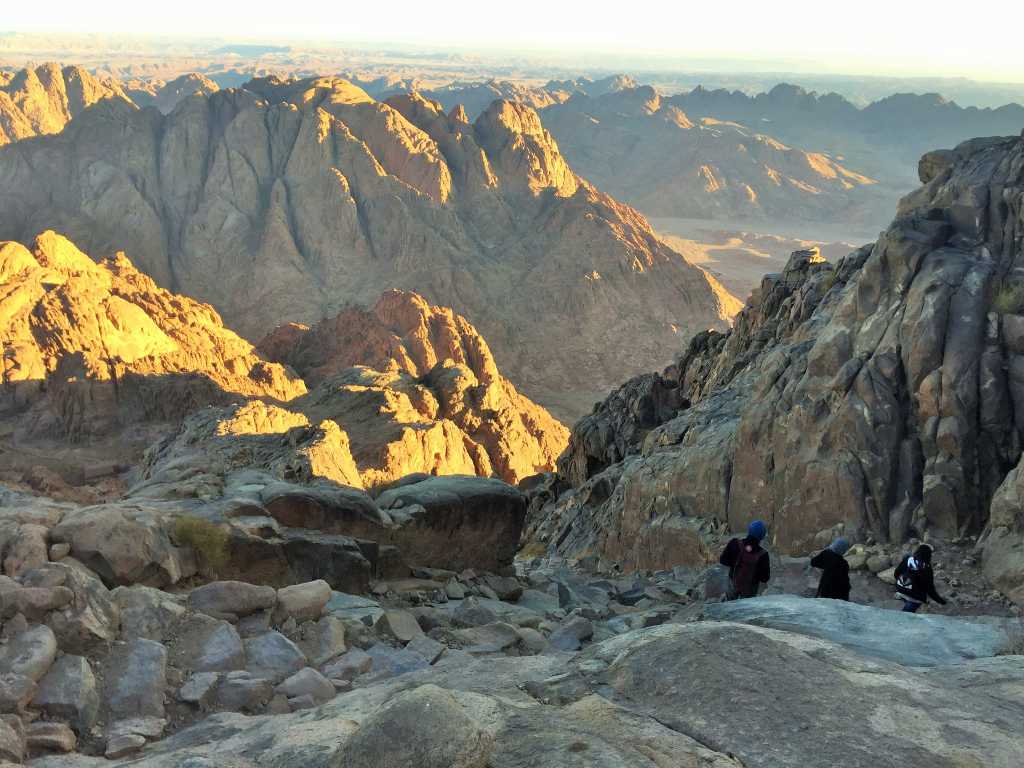 Camels were again there to bring you back at the foot if you can't and don't want to walk anymore.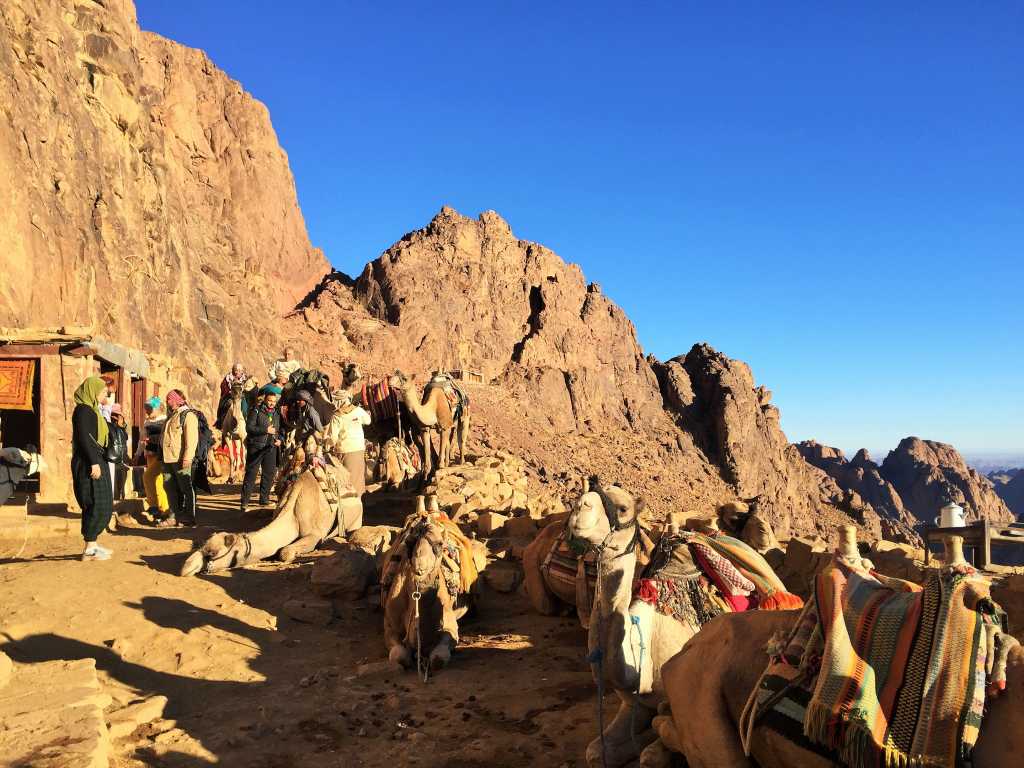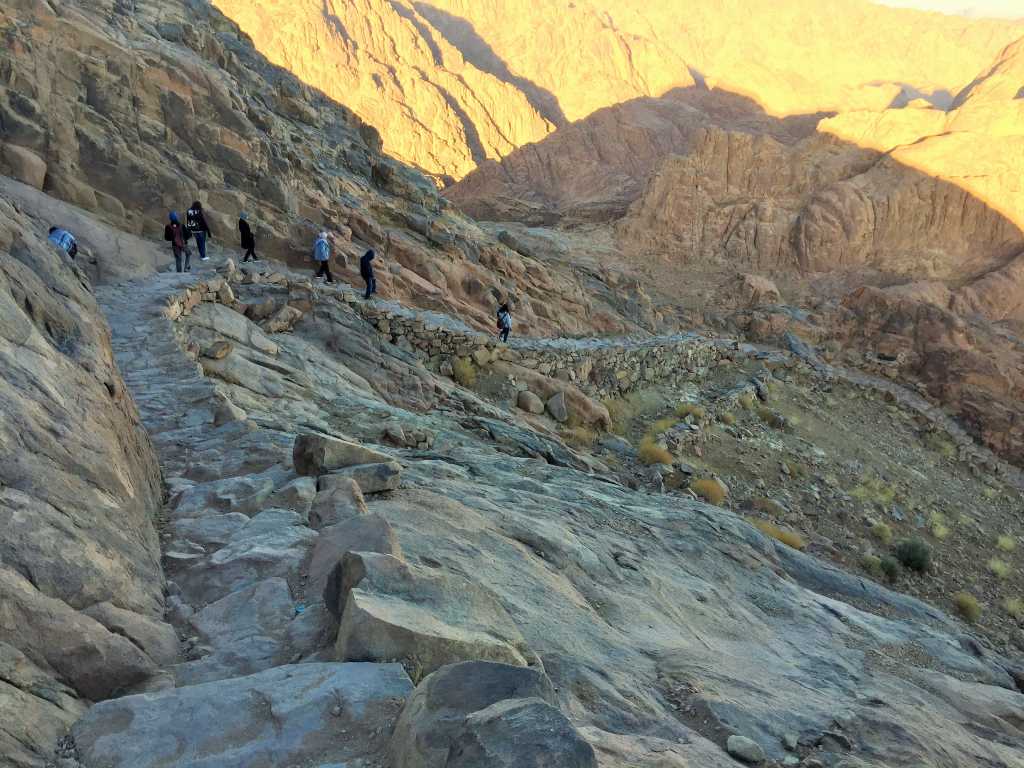 Going down was faster and it only took us 2 hours and 15 minutes to reach the St. Catherine Monastery, the place where the burning bush appeared to Moses. We spent time there drinking coffee and checking around.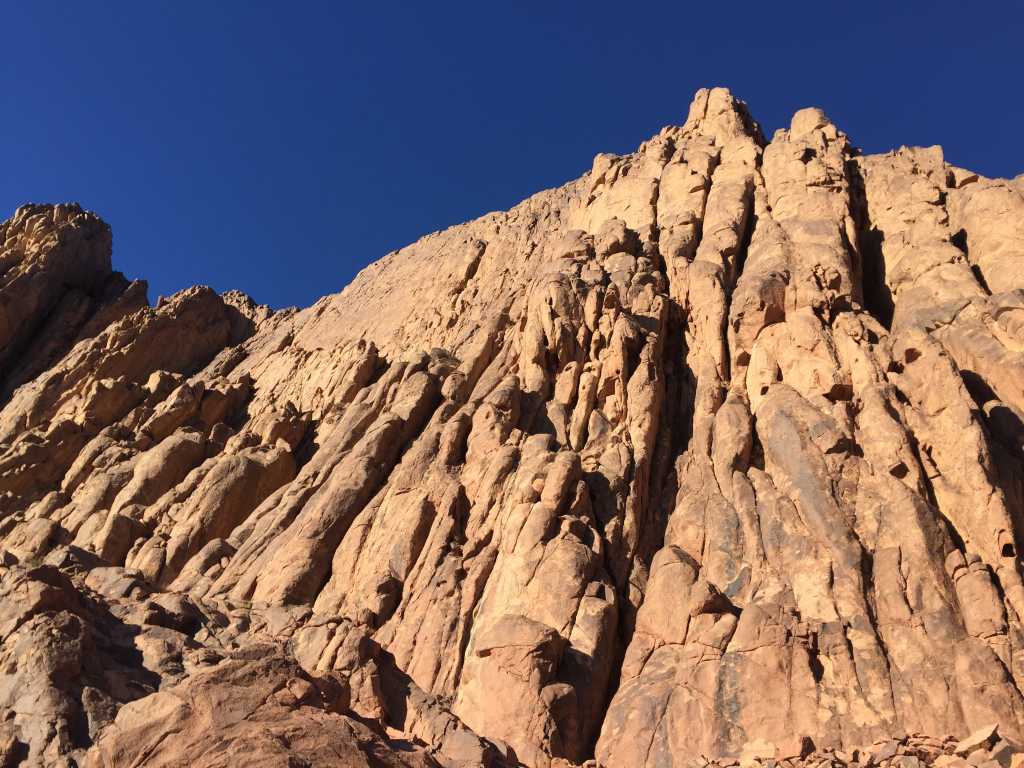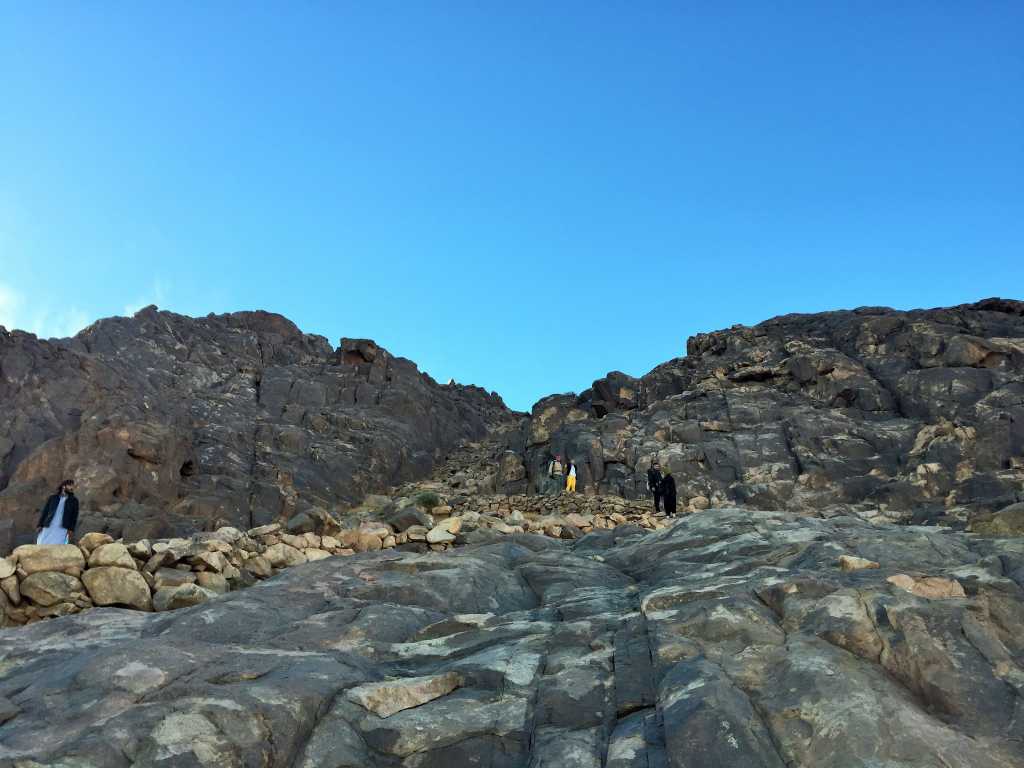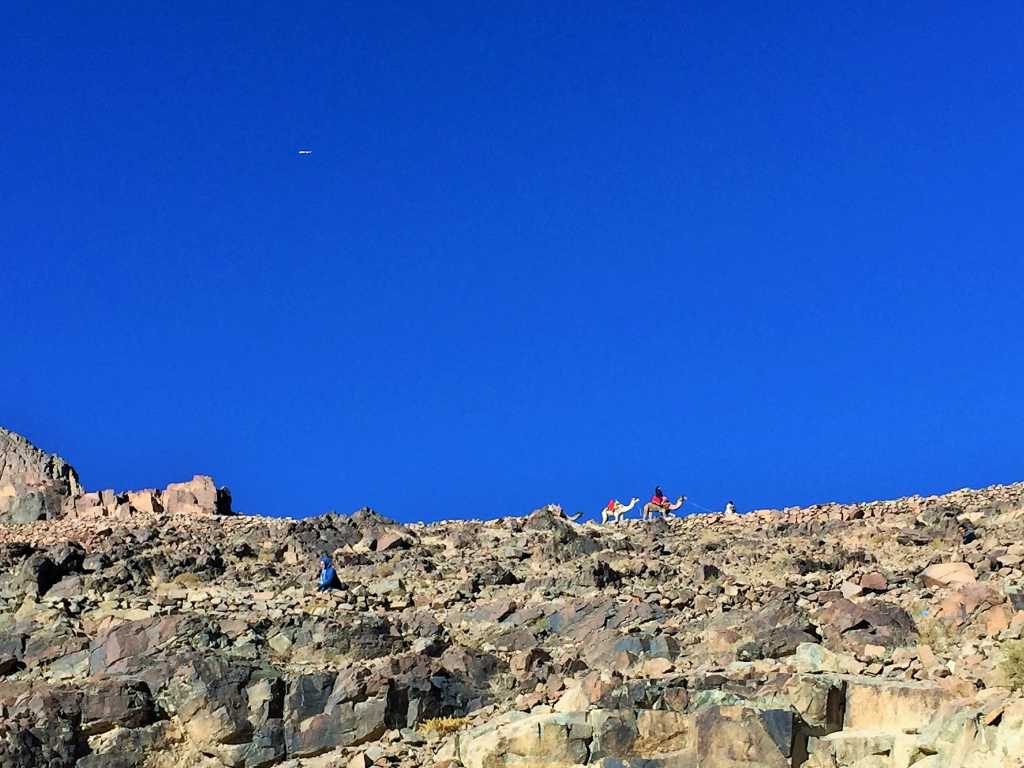 At 10:30 in the morning, we were back at the foot of Mt. Sinai and waited for the van to arrive and bring us back to our hotel.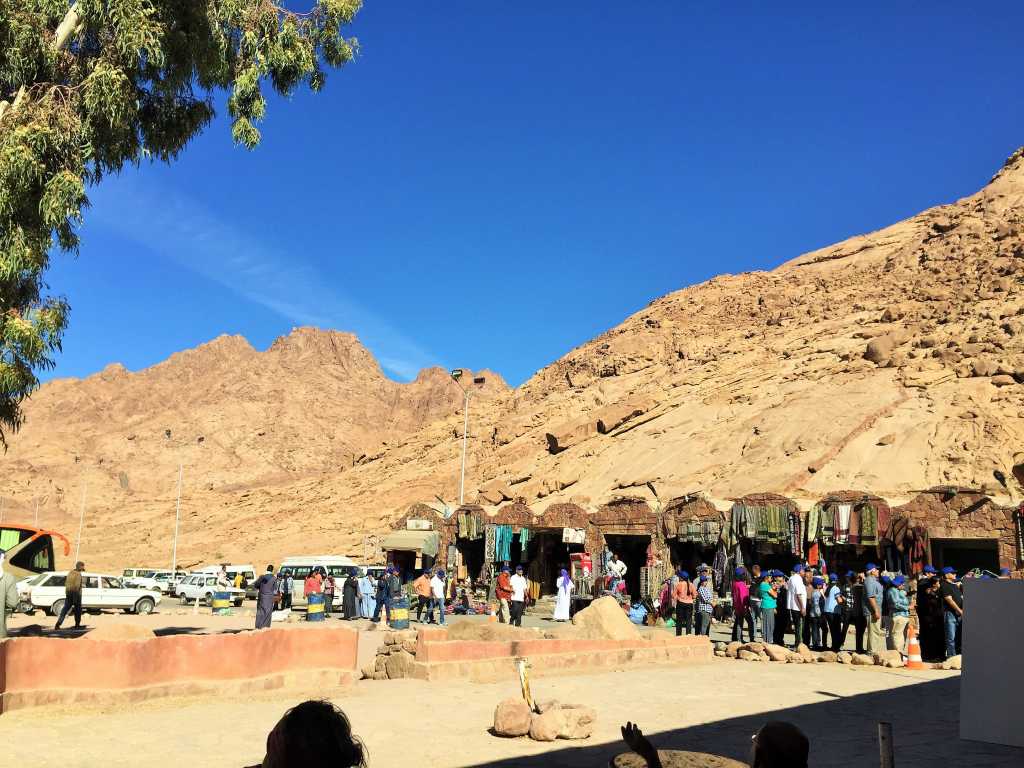 Conquered! I find  no words to say. It is so tiring but so worth the climb.
Note: The climb can only be arranged through your hotel. If you don't want to stay in Dahab, there are also agencies who are arranging the climb from Sharm el Sheikh. Cost of the climb in Dahab is USD 10.