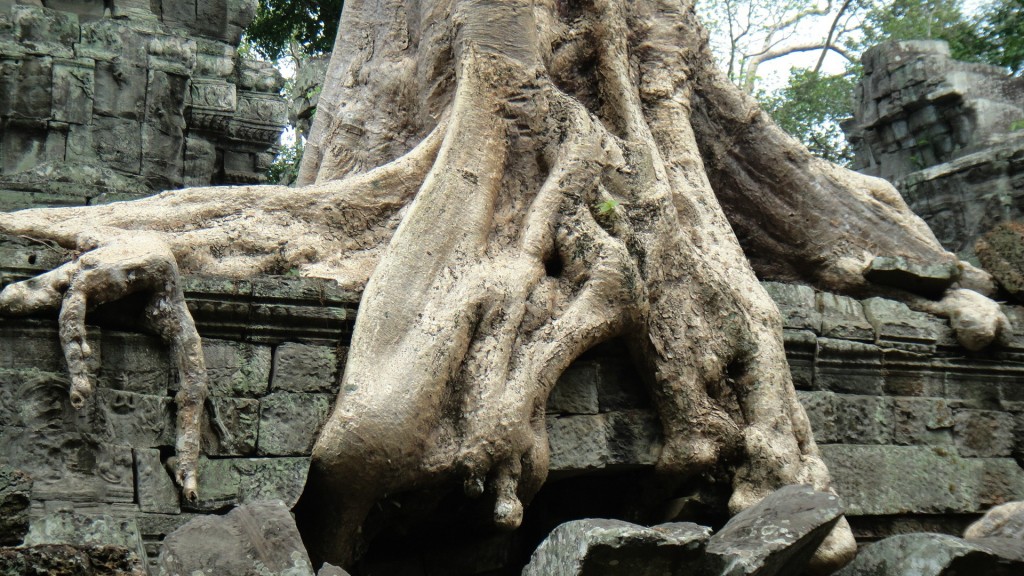 Are you are a fan of Lara Croft? The famous Hollywood movie  "Tomb Raider" was filmed at this place. The movie has significantly increased the curiosity and awareness of the many. It has made many travelers decide to visit the Siem Reap.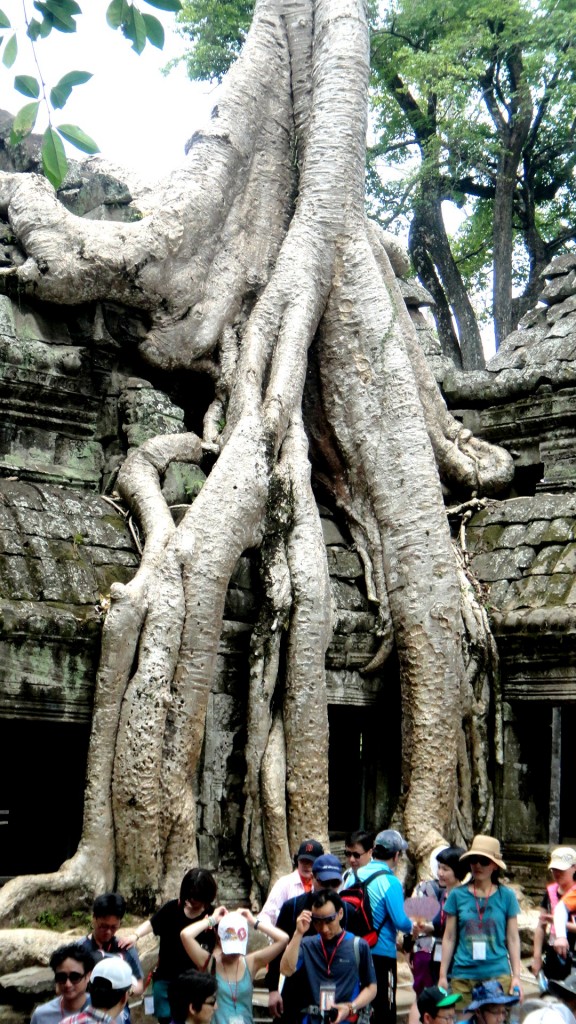 This is an amazing temple surrounded by huge trees and their jaw-dropping roots. Majestic  trees  seemed to be clambering over the temples, making this place more distinctive compare to the others.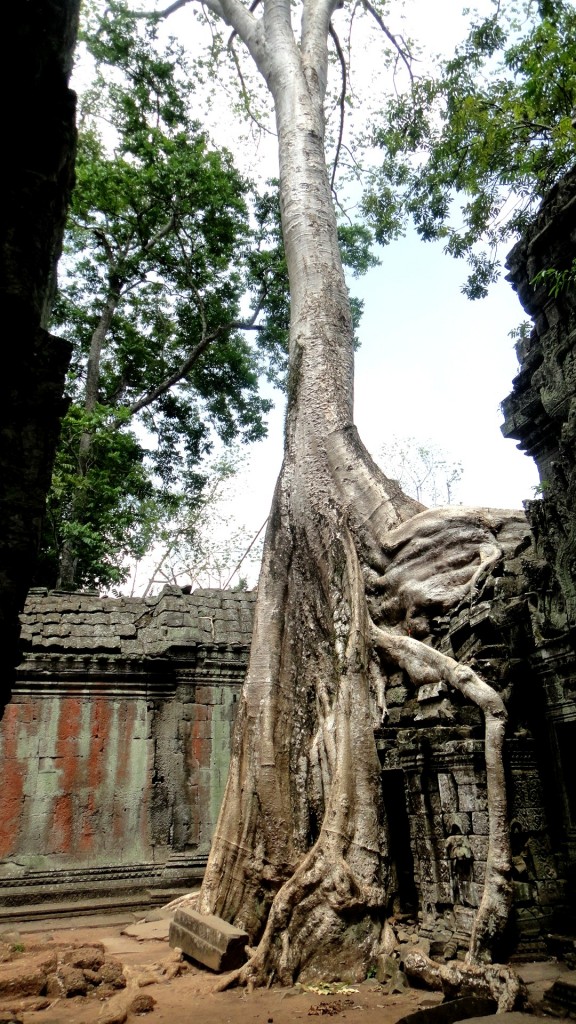 Massive roots keep  this temple so famous giving you the wonder as to how this was made possible.  It seemed that the roots intertwined themselves on the  rocks and gradually following the pattern, giving extra uniqueness causing  the eyes of the onlookers be  astonished.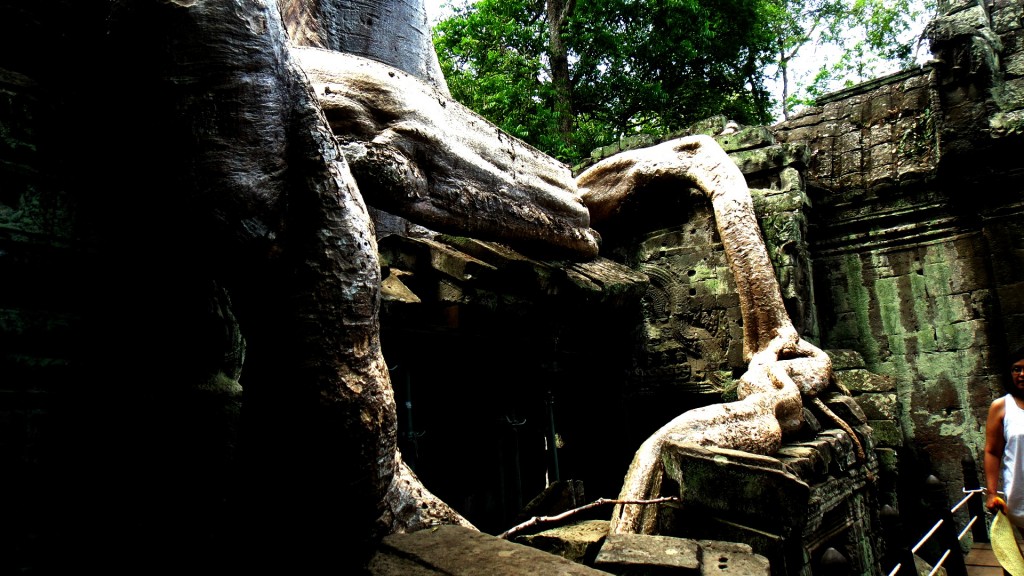 Mysterious as it may seem, but these trees are alive, Nature consistently amazes man in deep.  In here, you will get a close encounter with nature and  walking around the area gives you an "ancient feeling". I guess it added that in the movie, this area appeared to be one. It's a great feeling to get an up close of the many famous scenes in the movie.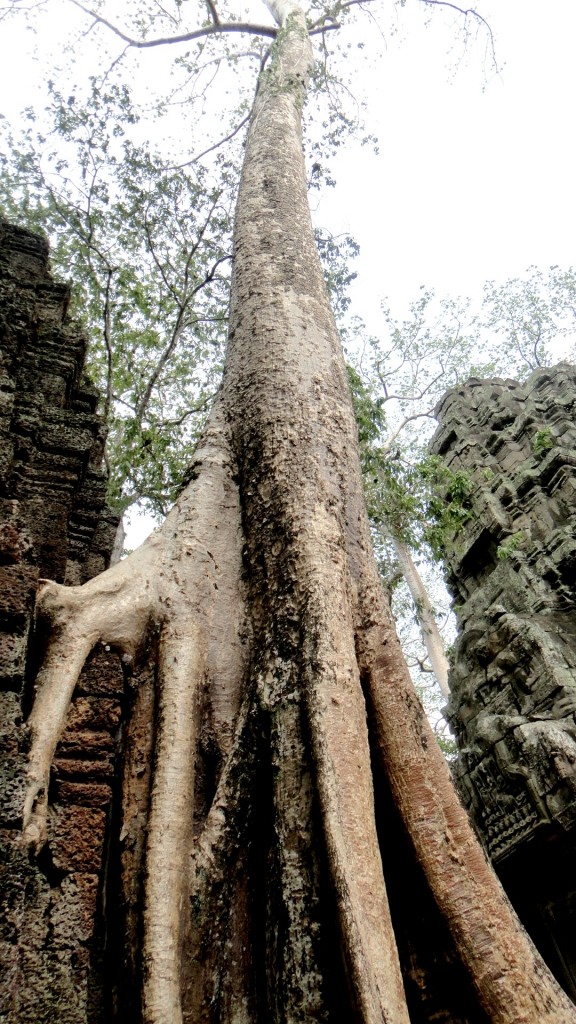 Since this place has become a famous tourist spot, it is good to come here earlier so you can avoid the crowd and you can take good photos. Some tourists visit Ta Prohm at dawn and that's another level of experience and beauty I guess. Whichever time would you prefer to visit, that wouldn't change the fact that this place is endowed with charm, a jewel hidden in the north of Siem Reap.