Never EVER leave Siem Reap without experiencing the Quad Bike Adventure. This is one of the tour highlights that you cannot afford to miss. Before leaving Dubai, I already communicated with them through email and had again contacted them when I reached Siem Reap to confirm my booking and adventure date.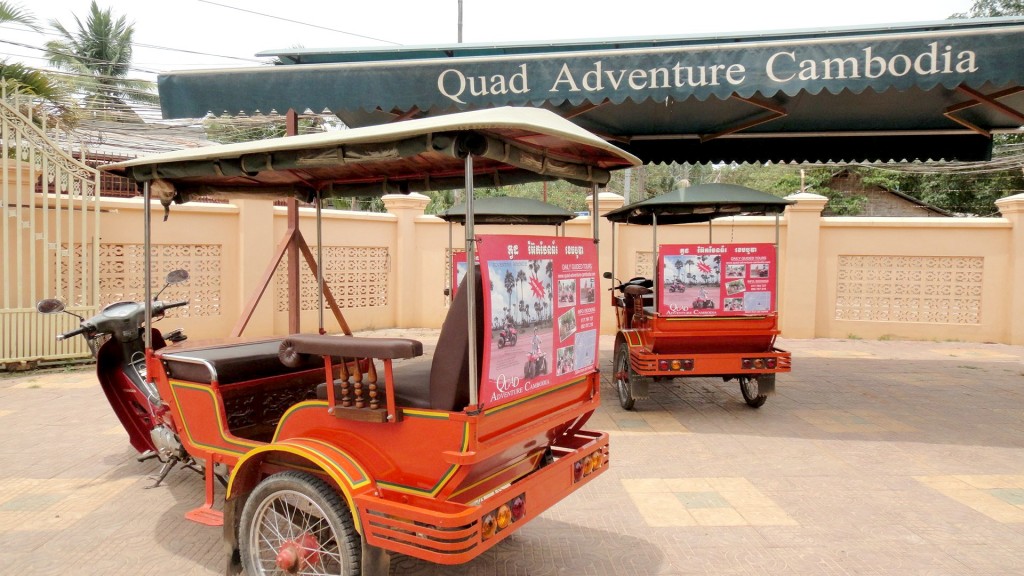 Quad Adventure Cambodia is owned by a French guy who got married to a Cambodian. To begin, the wife picked me up from my hotel to their location by a Tuktuk  with no additional charge at 10:00 am. Since  I haven't been driving bike for a long time, I opted to book the easy ride.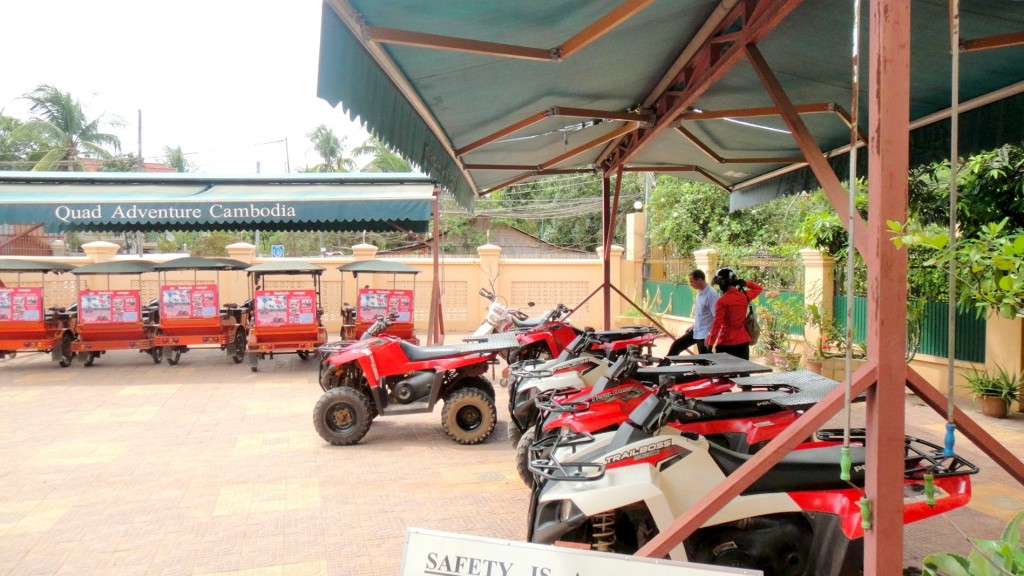 Before they will allow you to go on the road, they will be checking the bikes one by one to ensure that they are in good condition. Safety precautions and briefing was done by the owner himself, including a  clear explanation on  the Do's and Don'ts of the trip. The bike is easy to maneuver, no clutch and no gear. You will be given an ample time, allowing you to familiarize the manipulation. He will  ask you to drive from their compound up to the street intersection outside in order for your hands to get used to it. You don't need a license to enjoy this, as long as you can drive a bike, you can conquer off the road.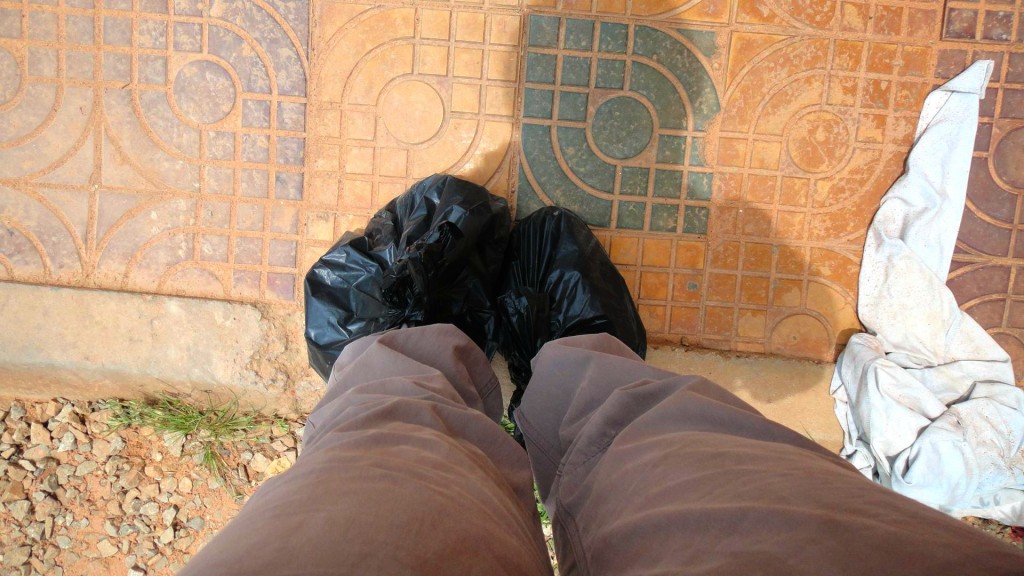 Once done with the  "test drive",  they will be providing  2 black plastics  to avoid your feet from  getting wet as you drive along the wet areas. It is a must that you will wear long trousers and shoes. They will be handing over the protective hat as well. The owner will introduce you to your guide and you are good to go!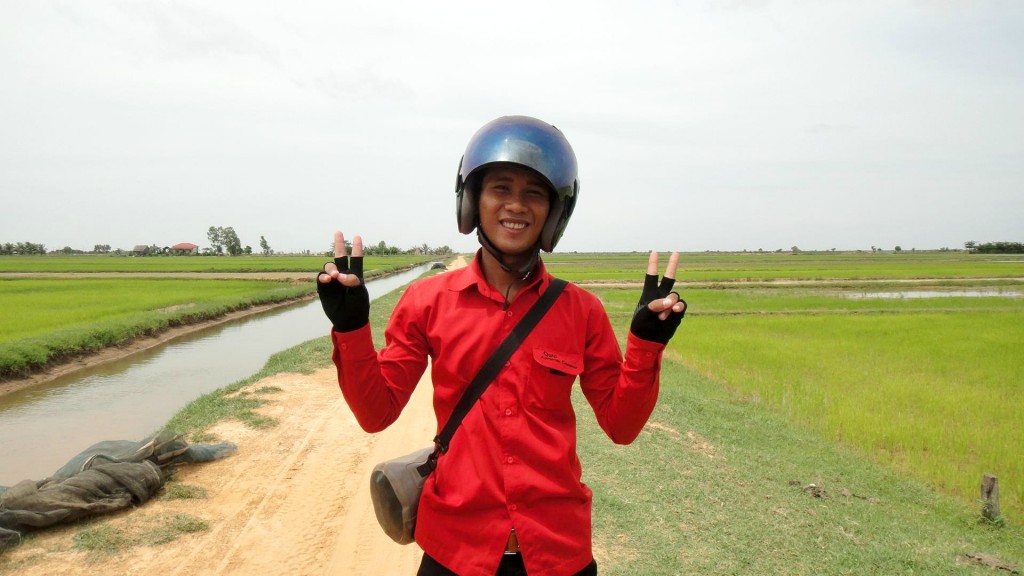 In case you are afraid to drive on your own, you can ask the guide to drive the Quad Bike for you at no cost, but it's not gonna be fun! You will lose the excitement and the thrill of doing it. If you  decide to try this, you must drive and feel Cambodia like a local.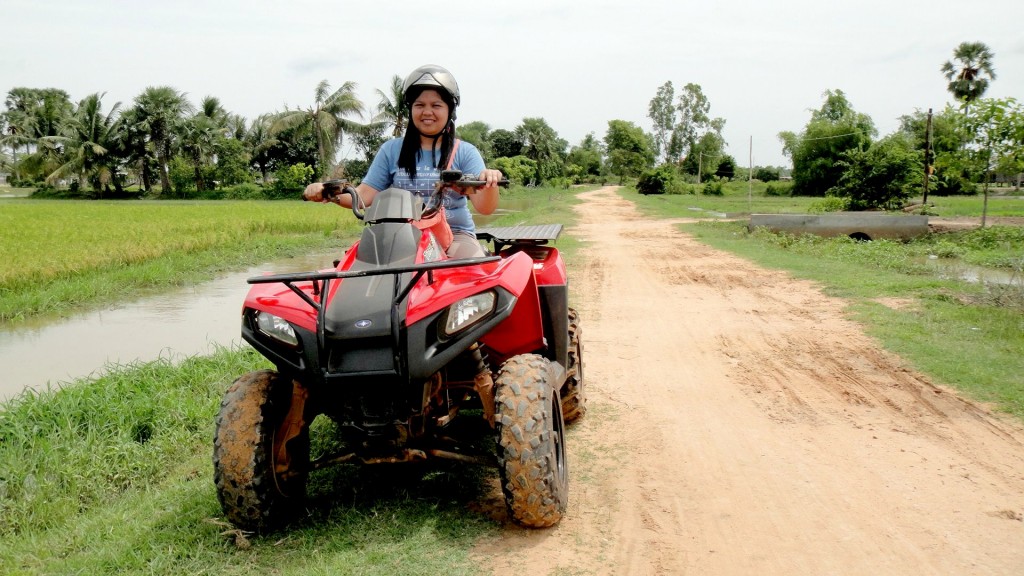 With it, you will be passing through wide rice field terrains,  muddy areas and barren-like roads.  You will also be crossing highways and rivers along your journey. Areas with mud and water are a bit challenging, but guides will help you deal with it. You will also be in areas where locals reside. Believe me, they are so friendly and welcoming. You will see them smiling amidst the hard life.  Children are waving their hands as they see you and their laughter fills the air. We passed by at local stores, talked to people, checked things out around, and had food. The guide will allow you to do that (in case you are good to them hehe). In my case, I exceeded to the allotted time and was permitted without any additional charge  🙂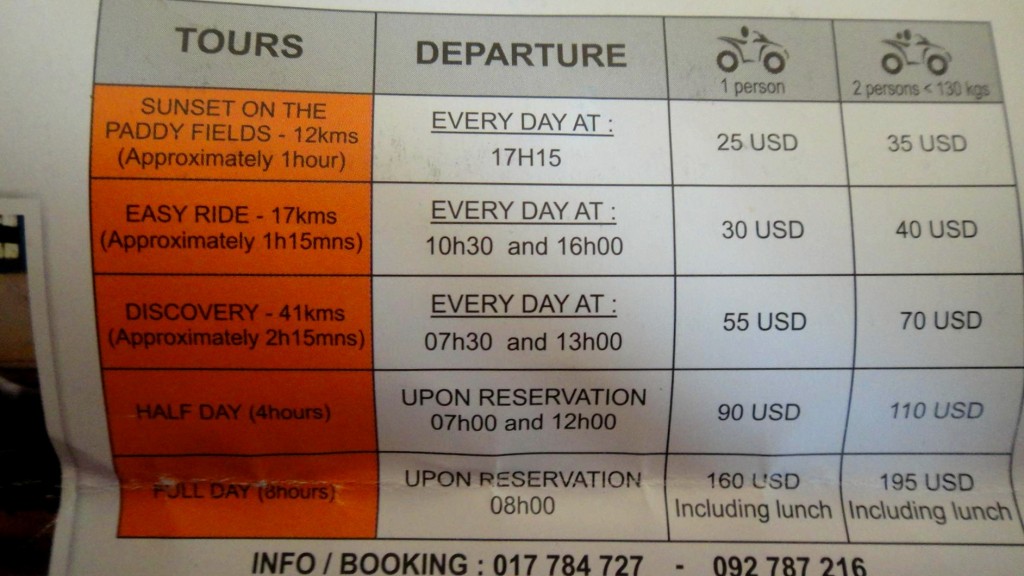 Upon doing this, I was partnered with the best guide and that had added more  fun to my adventure.  He was very kind and had provided me with the information that I asked. He made it a point that  I enjoyed, won't regret and felt satisfied. The service and  the adventure that I experienced was worth the pay, but basically, it's the people that made it an unforgettable one.
Merci Siem Reap!