Back in 2012, I decided  to take my travel to a whole new level. Since I intended to visit my friends in Bangkok, I opted to visit its neighboring countries after. Along with all my research in the internet, I find out that Bangkok, Cambodia and Vietnam can be travelled by land. Here's how it goes.
1. From Hua Lumpong Station in Bangkok, take the train to Aranyaprathet for 48 Baht (USD 1.47). Ticket reservation is not allowed, so you have to be there before the train departs, buy the ticket and hop on!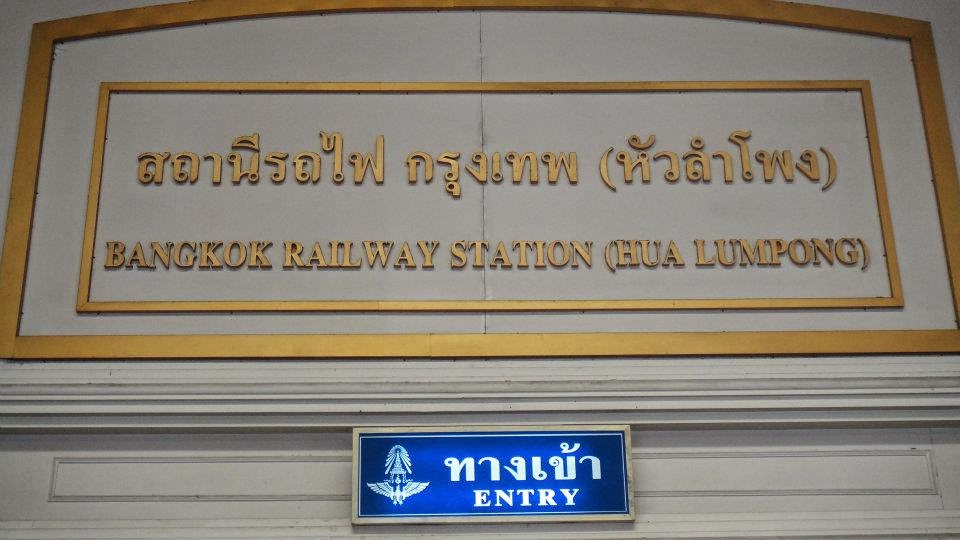 Since the travel is almost 6 hours to the border, I took the early morning departure to have an ample time as it is not advisable, safety-wise to be on the road when darkness comes.  
FIRST TRAIN     : TRAIN NO 275- DEP 05:55- ARR 13:05
SECOND TRAIN: TRAIN NO 279- DEP 11:35- ARR 17:35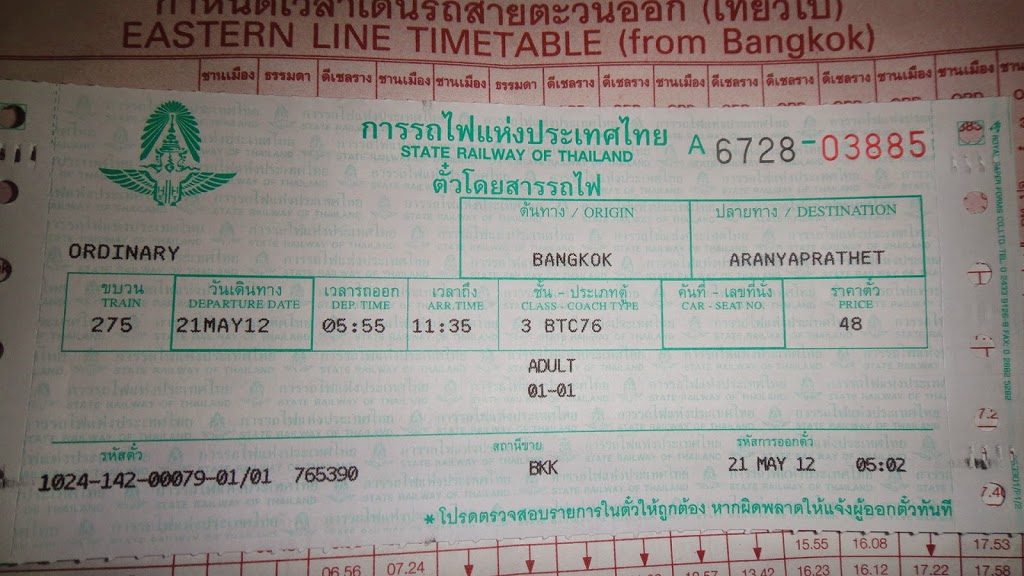 Railway Ticket
All trains are third class, open windows. Along every station, vendors would enter the train and sell refreshments and food. I travelled with the locals and tourists who were headed to the same destination, but there were very few of us.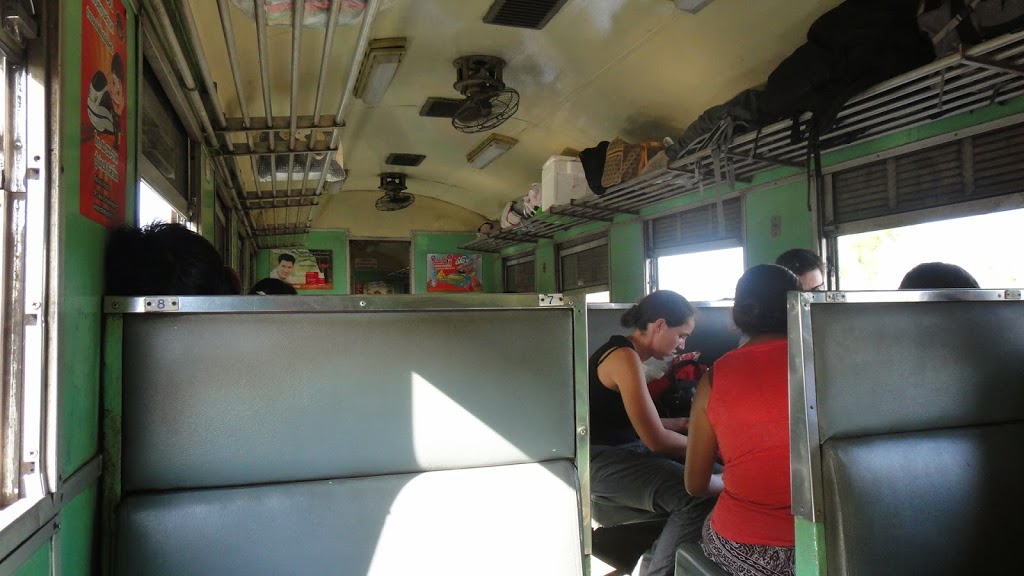 This is how the train looks like


 
Remember to keep your ticket as there are checking along the journey.
2. When you reached Aranyaprathet, head to the border. Motorcycles and  tuktuks are already waiting for tourists to get off from the train. It will cost you 50-100 Baht so feel free to negotiate. Approach the immigration and have your passport stamped exit.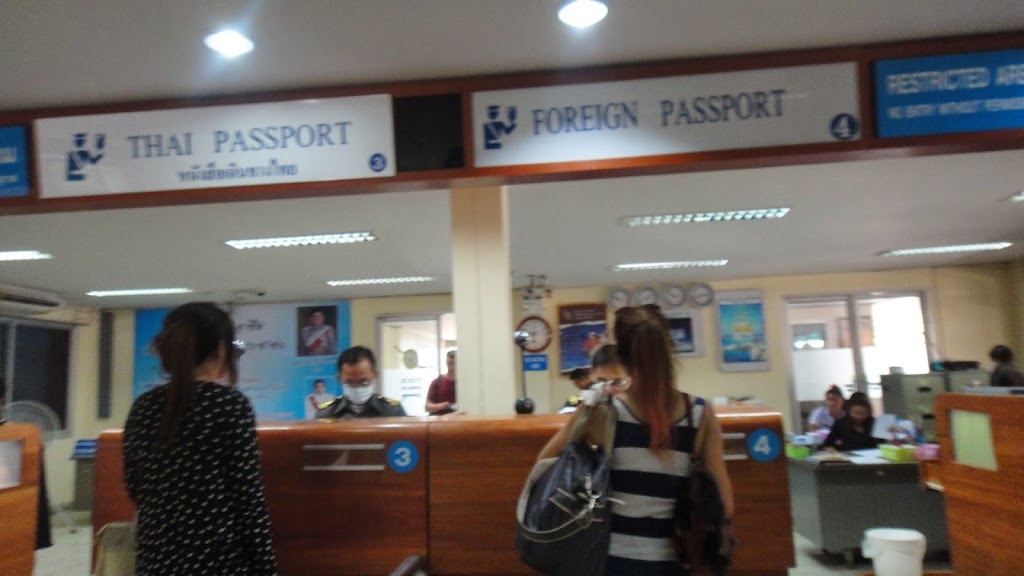 Thailand Border Immigration
3. Cross the bridge and yeah! you set your foot on the border of  Cambodia.  Follow the signs leading to entry immigration and fill out the forms. Be careful with your belongings as pickpocketing is rampant throughout the border and scammers are scattered around. A lot of conspiracy happens here. Just say "No" to any of the offers. When you have finished with the immigration, you can go ahead  or buy something to drink and eat around. Stores in here accept Thailand Baht, Cambodian Riel or US Dollars. Currency exchange is not advisable in Poipet because  of the awful exchange rate.
You can take the bus or share a  taxi to Siem Reap. In my case, I took the taxi and shared with a Japanese and a Chinese couple which cost us USD 12.00 each. The travel from Poipet to Siem Reap will take  2.5 hours to 3. It was a comfortable ride and the road is in good condition but moderately dusty. By and large, its alright!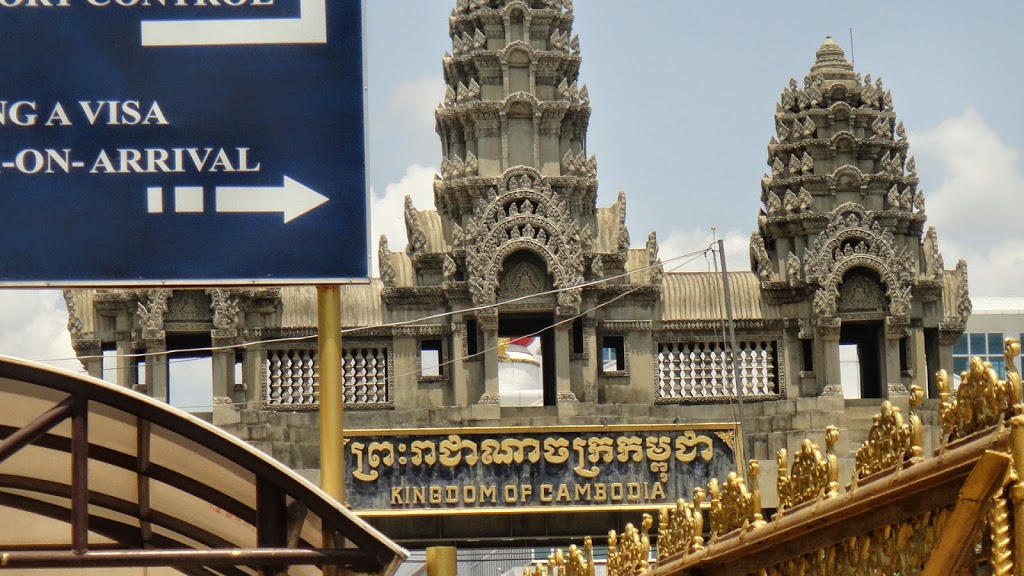 Sorry for the photo, this is all I got at the Cambodian border 🙂
I  didn't arrange with any of the Travel Agencies, I did  everything on my own. The four of us were dropped at a certain point in Siem Reap and  a  Tuktuk waited for us and brought us to our hotels.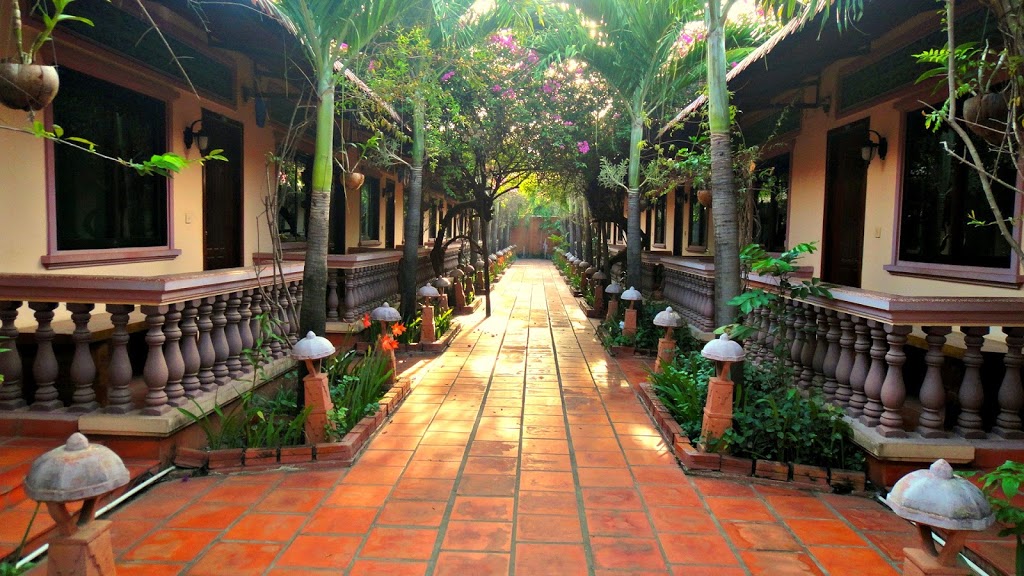 Lotus Lodge Hotel
The trip is quite tiring but its well-worth the journey. Spent the rest of the day in this very relaxing place. Its hidden away from the city so it's a calm, quiet and restful night.
Note: Philippine Passport holders don't need a visa to Thailand and Cambodia.  "Gratis"
 If you have much time, you can take the same route and conquer!