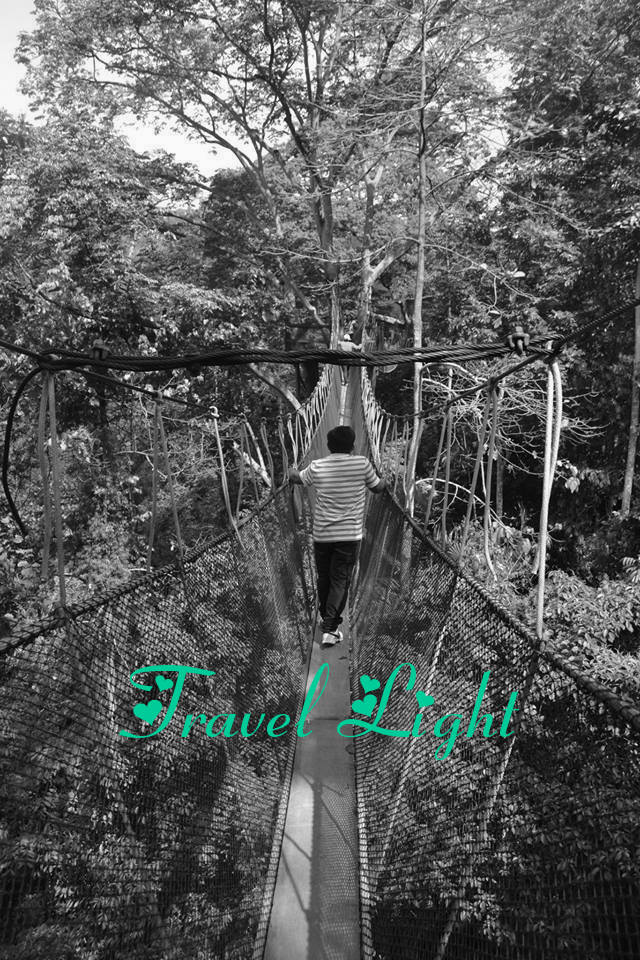 Many of us love to travel, set our feet on a realm that is new to us and of course, uncover the hidden beauty of  a place. Just the idea of it awakens our inner excitement and the act of being right there brings forth a feeling of lightness with  incomparable joy.
At one point in travelling, every traveler has faced one travelling dilemma, the over baggage. It's costly to pay for the extra kilo isn't it?   A low-cost airline company in the Philippines has created this fare  promotion called  "Travel Lite" which limits you to take 7kg hand carry only, without check in  baggage. To travel light means no extra cost to settle with the airline aside from the fare and tax and of course, the best of all, no baggage claim hassle.
In the real sense, our travels are daily, and surprisingly we unwillingly want to travel light. Our mind and heart are two carriers which carry excessive and unnecessary baggage. Every aircraft carrier has its specific payload. It should not carry more than the capacity prescribed. Otherwise, it could crash at any given time.  We sometimes don't realize that we are carrying overloads of baggage everyday. We aren't afraid to crash. Plainly hearing that person's name would cause ounces of your blood to rise and heat up your brain. Just a thought of that person who broke your heart causes you to plant revenge and find every possibility of giving misery and even curses. Our worries about finances are a never- ending daily cycle.  Our loneliness  took away our joy. Our failures lessen our self-confidence level and our regrets  make us feel so busted in life. We continue to hold on to the past and unforgiveness  dwells in our hearts. These are just examples of baggage that we don't want to let go. Travelling light doesn't mean no pain, no anger, no loneliness, no regrets, no worries and no failures.  It neither exempts us to sense these feelings. All of us  has a fair share of these downfall-causing feelings but our challenge is how to carry ourselves out of these hunchback making diseases and travel light daily.
The Pool of Bethesda (a pool associated with healing)  in the book of John was surrounded with a great number of disabled. One person was there and remained invalid for 38 long years. Jesus asked him if he wanted to get well and he answered that he had no one to put him into the pool when the water was stirred. So others got there ahead of him. Jesus told  him " Get up! pick up your mat and walk!" Immediately, he got cured, picked up his mat and walked.
In the same way, we are like this disabled man. Certain situations incapacitated us but we are not very willing to find what heals us. We feel and acknowledge that sickness, but we continuously let it stay in us until our whole system is fully affected. We always justify earthly reasons to oppose what is heavenly. Are we going to waste 38 years too? Willingness to heal should necessarily come from us. We cannot just wait and see. They say time heals but  I say Jesus heals and its span of time depends on you. While in that situation, we can do PAIN to hasten your healing process.
1.
P
ray for the person who caused the pain.
2.
A
sk God to transform your heart.
4.
N
eglect the whispers from the enemy.
Our negative feelings are not like wine that the longer we preserve the more delicious it gets. Sadly, it is the other way around, so instead of preserving your pain, offer it before God and do your part. Tear your shackles away . The Bible says "Come to me, all of you who are weary and loaded down with burdens  and I will give you rest" (Matthew 11:28)
So get up, pick up yourself and walk.  Breathe freely and deeply. Lay down those unwanted baggage. Travel light.
REMINDER:
If symptoms persist, consult your doctor above 🙂