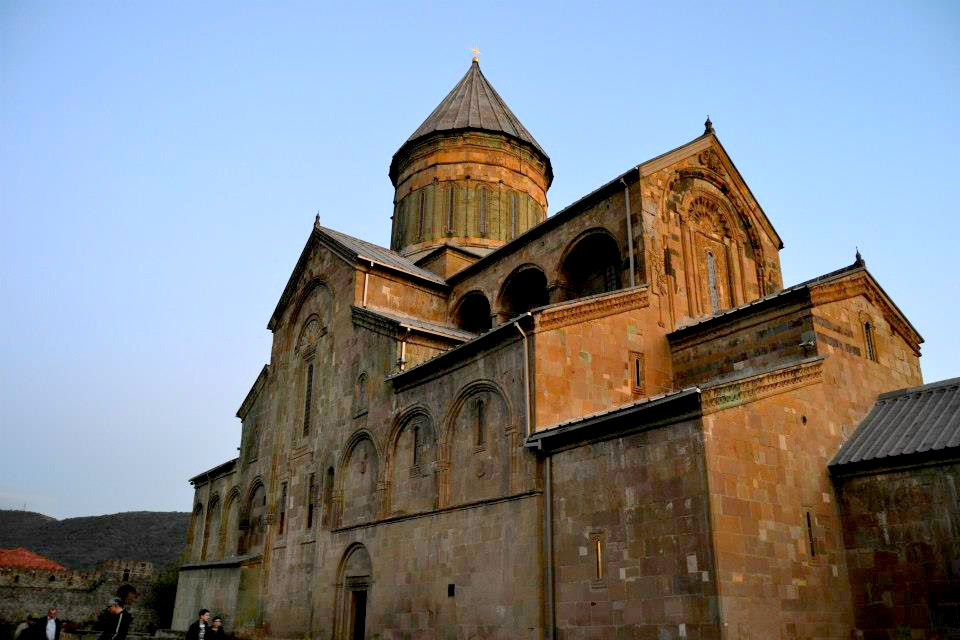 Svetitskhoveli Cathedral is a three story building which was built in the 11th Century and is located in the historical town of Mtskheta. It is believed that this church was built in the 4th century, but was damaged several times. Hence it was rebuilt in the time of King Giorgi I. Svetitskhoveli Cathedral literally means "The Living Pillar Cathedral". At the moment, this is also the place where the  Archbishop of Mtskheta and Tbilisi seated.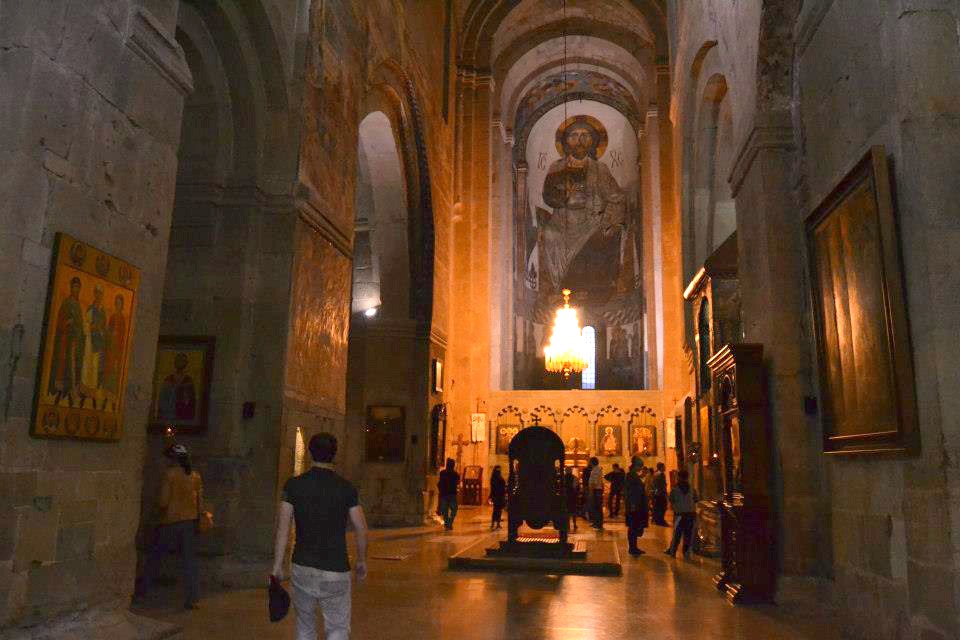 This is a holy site for Christians as this is known as the burial place of Jesus Chirst's Shroud during his crucifixion.  According to Chroniclers, the robe was brought to Georgia by the Jewish Rabbi named Elias. He was in Jerusalem at the time of the crucifixion and he bought it from a Roman soldier.  He went to his hometown Mtskheta, Georgia and gave it to his sister named Sidonia who. after touching the relic died on the spot. She was then buried with the robe still in her hands.  After 300 years, King Mirian built a Christian Church and that church' central pillar miraculously moved on its own to the grave where Sidonia was buried, that is how Svetitskhoveli Cathedral got its name.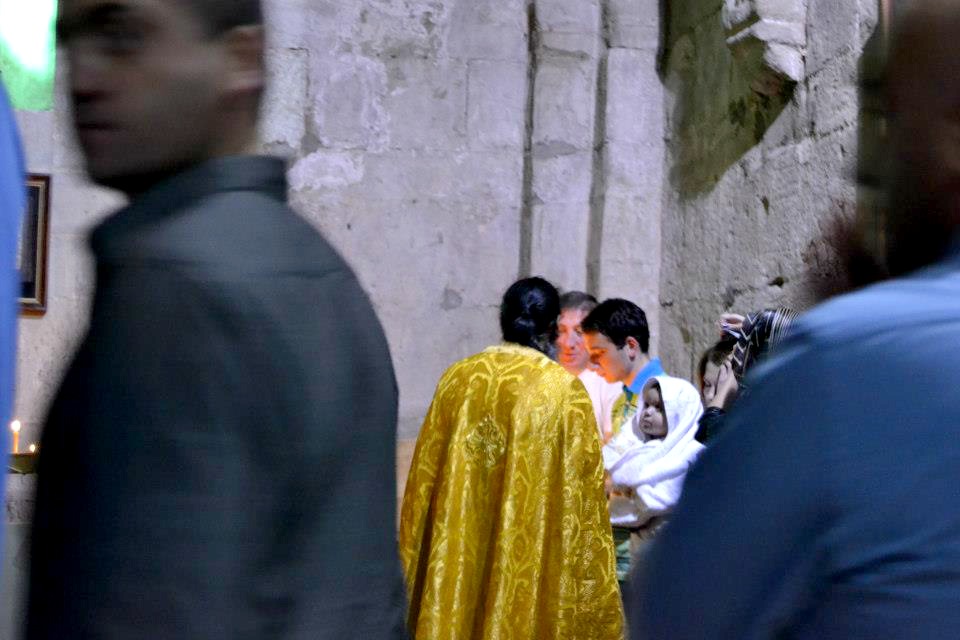 When we get inside, a celebration was happening on the left hand side of the church. It was said to be a baptism of a baby.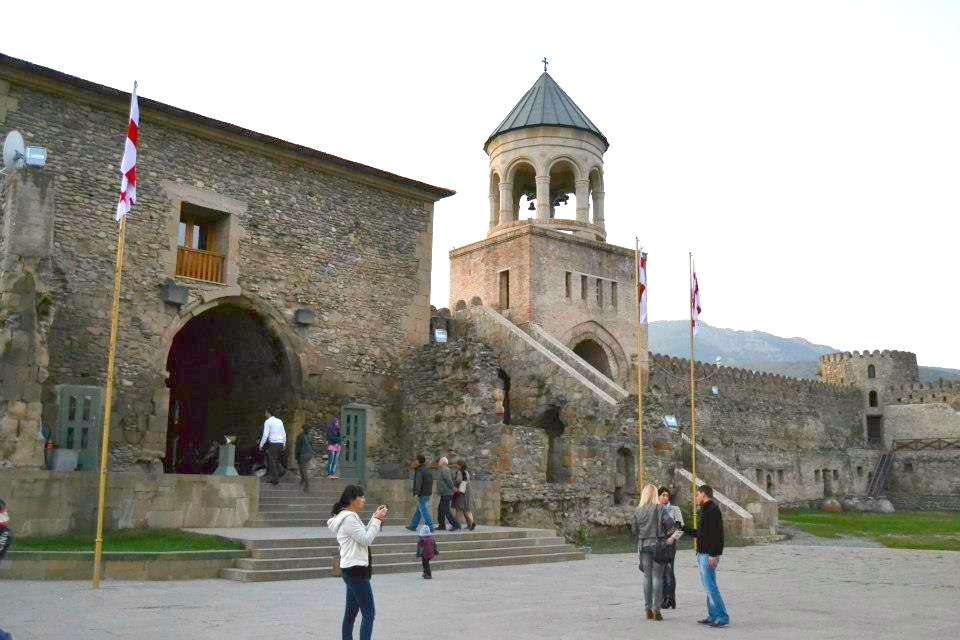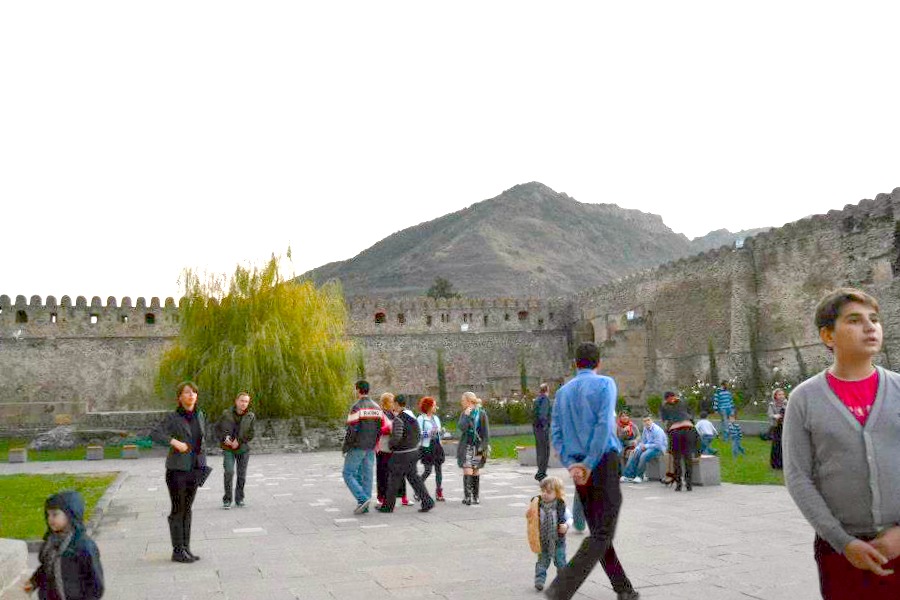 Outside the compound is a huge, park-like area where church goers can sit on the designated benches around.  People can  as well enjoy the breathtaking scenery. You can't fail to notice the hills situated  a few distance from the church.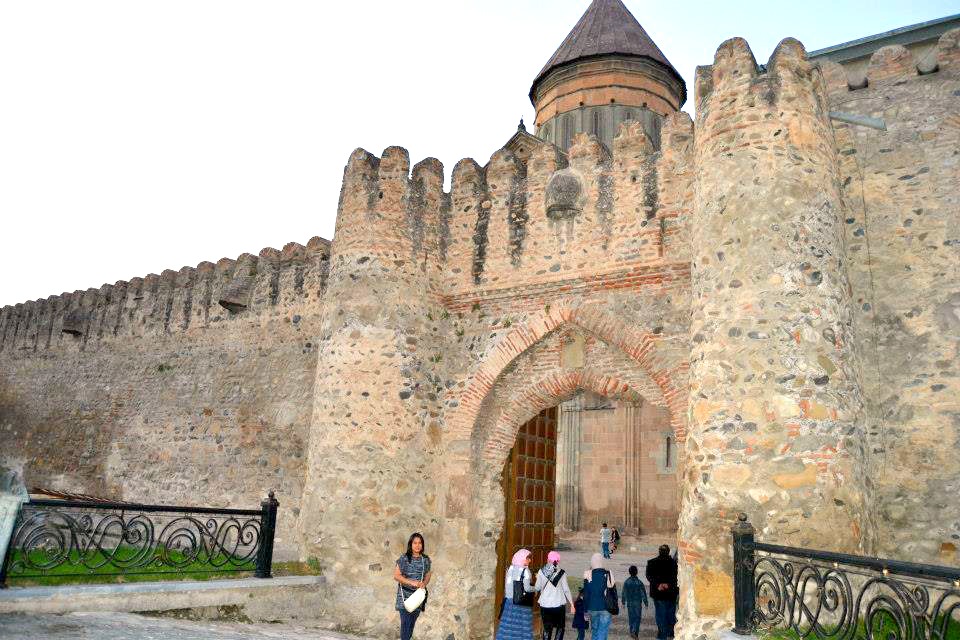 The curtain wall of the church is high and castle-like. This fortified  wall completely surround the church that would somewhat brings you to the  medieval era.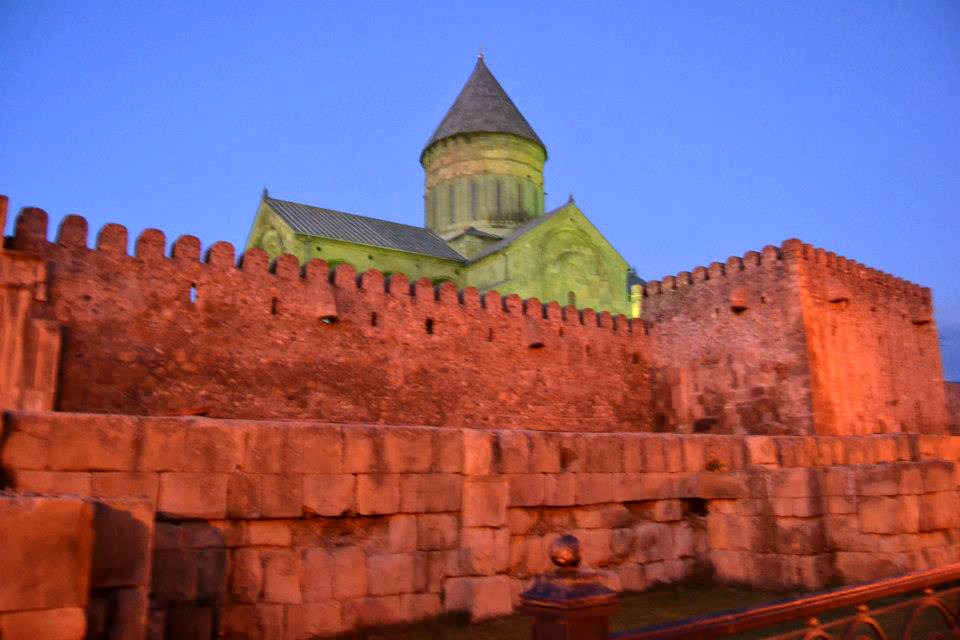 Since this is the last part of the day's tour,  we experience the magical beauty of dusk till night here. The lightings at night are simple yet it can pull your heart to the solemnity that you may long for. This particular part of the road leads you into another perspective and it can bring you to another state.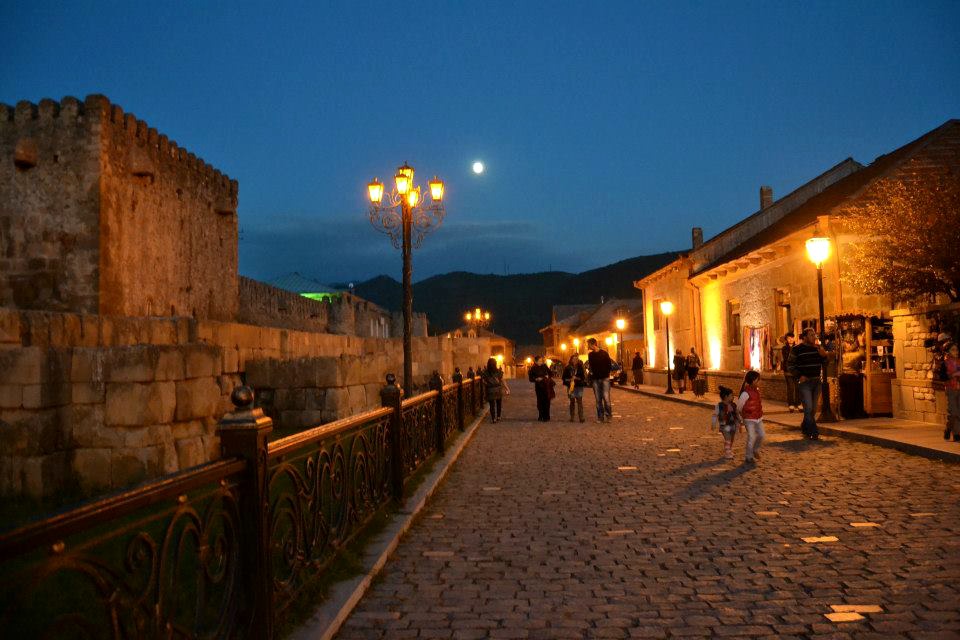 Hardly do we know that in life, the simplest neglected things are the ones that matters. Just like this street, its barely simple and has nothing special in it, no fancy decorations, but it has created a special place in me, simply because this place  has embraced me and it has made me feel warm. Aside from being lovely, it is also very welcoming.
To where this street leads, I am taking a handful of hope with a message that after each guided step that I take, brighter things await me.
Psalm 147:11
the LORD delights in those who fear him, who put their hope in his unfailing love.