To roam around the city is a thing anyone should not miss in the country's capital. Our  Ukrainian tour guide fetches us from the hotel where we stayed at and  went directly to the streets and old churches around  the city.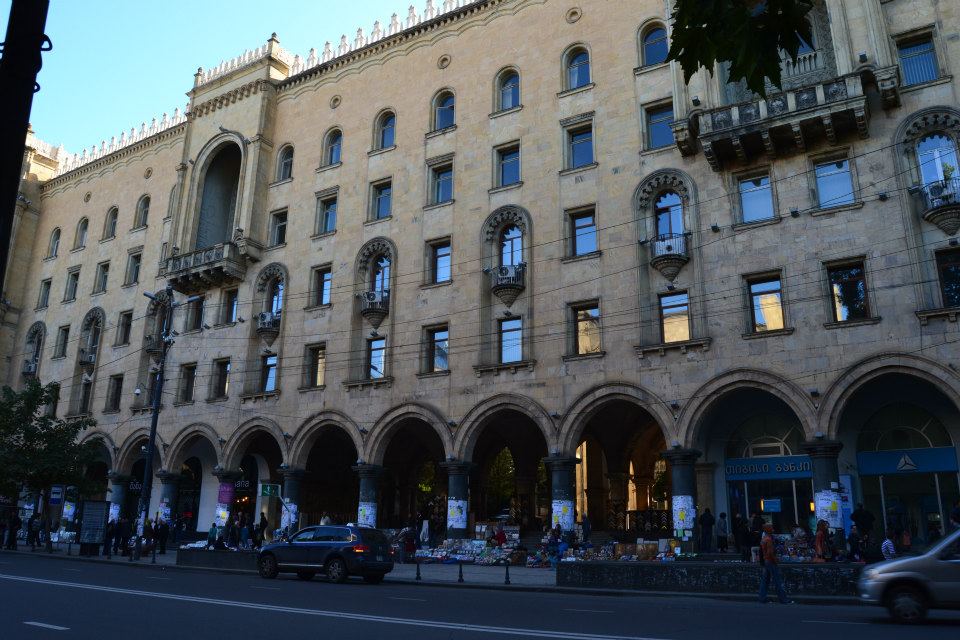 We passed by an old cinema house which turned to be an area for street vendors.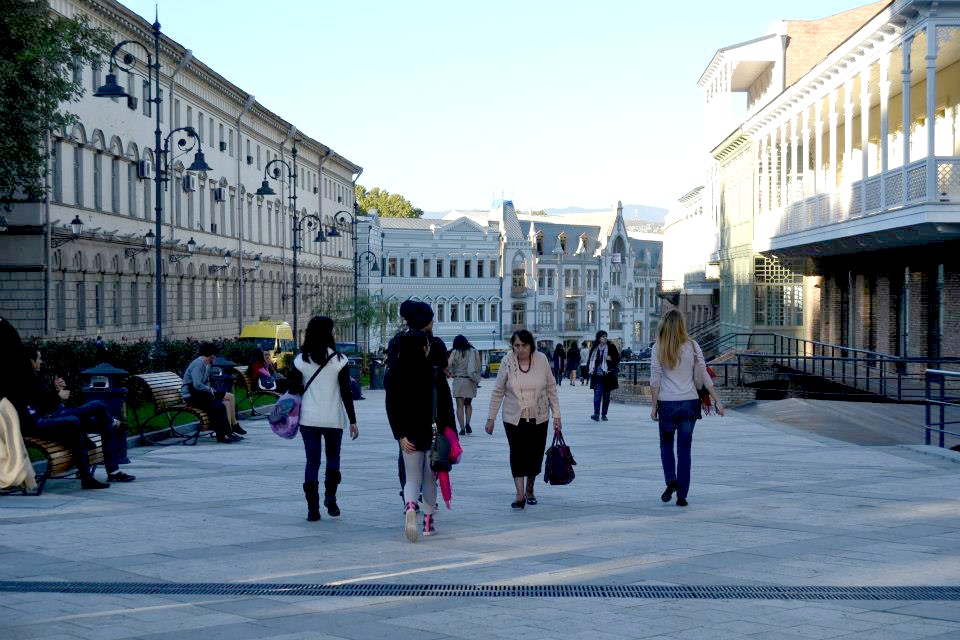 The famous Pushkin Street in Tbilisi is an amazing street that is distinct and attractive. Do not forget to set your feet in this part of the town.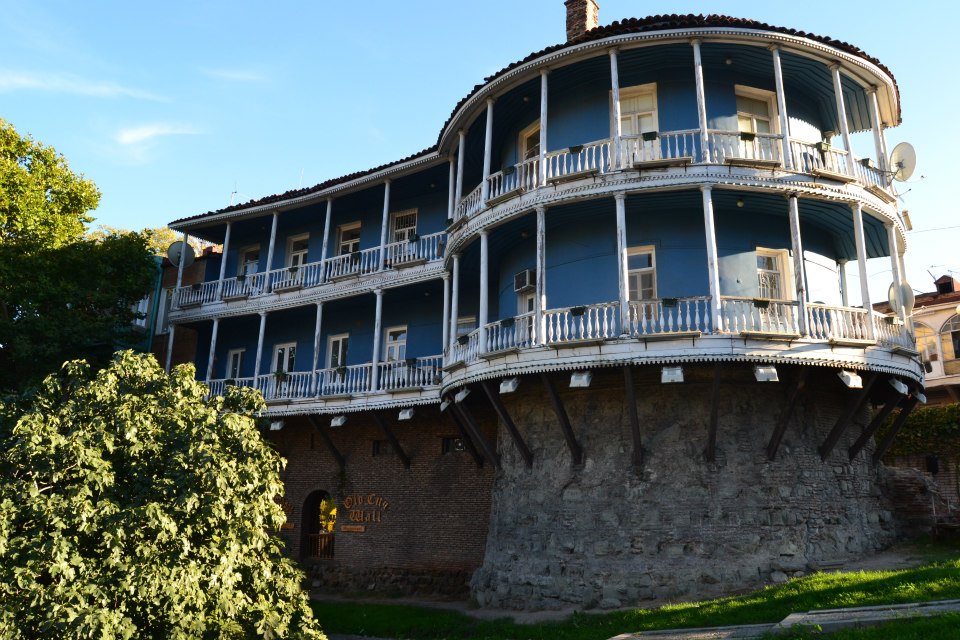 The Old City wall was believed to be destroyed by invaders and had undergone subsequent construction in order for visitors to see this part of  Georgia's history.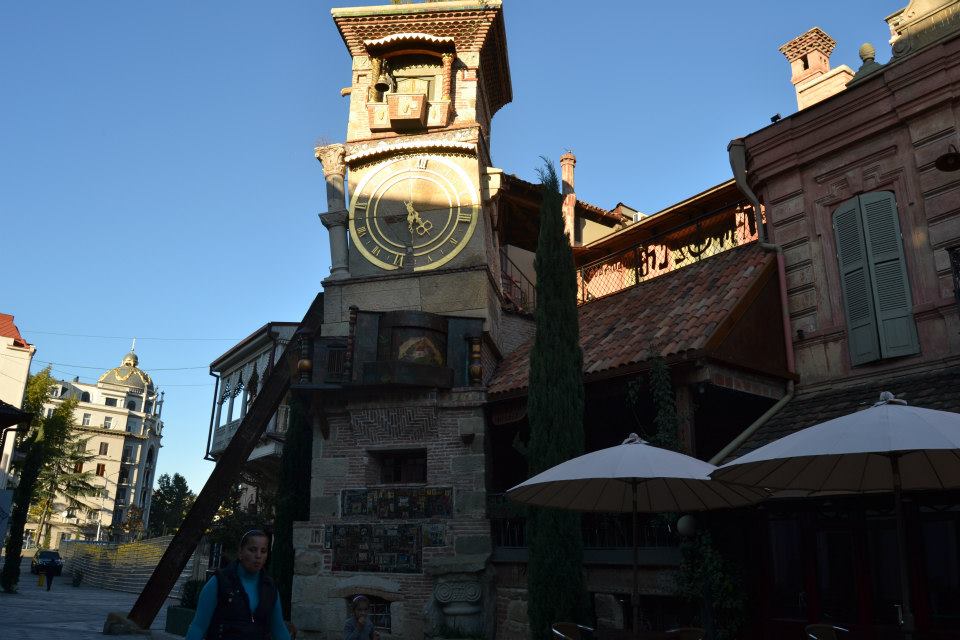 The  famous Leaning Tower of Tbilisi along the town's old road is one of the unusual buildings in the city. It's odd structure seek everybody's attention and the huge clock in the middle is an eye catcher.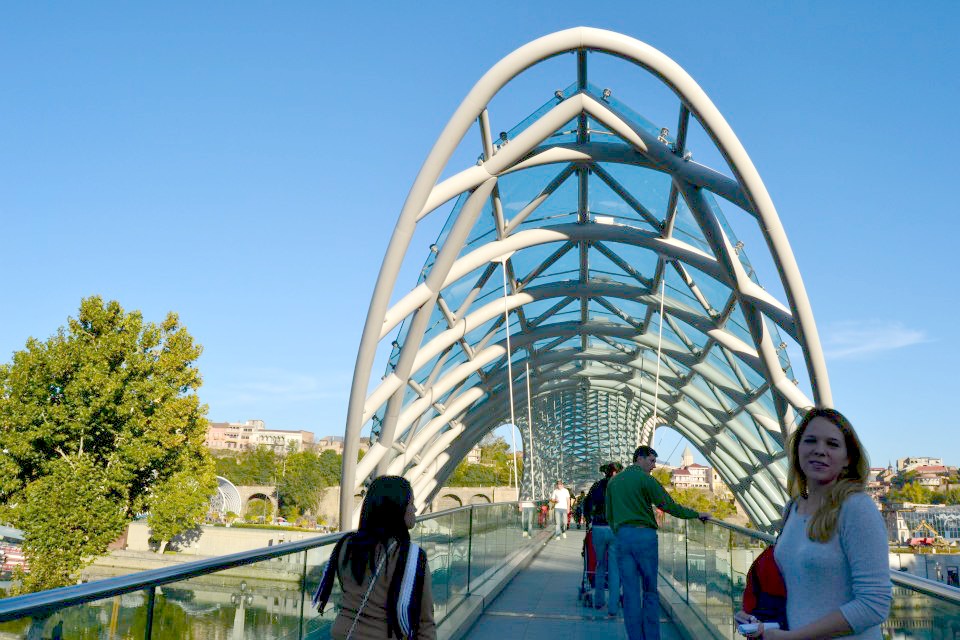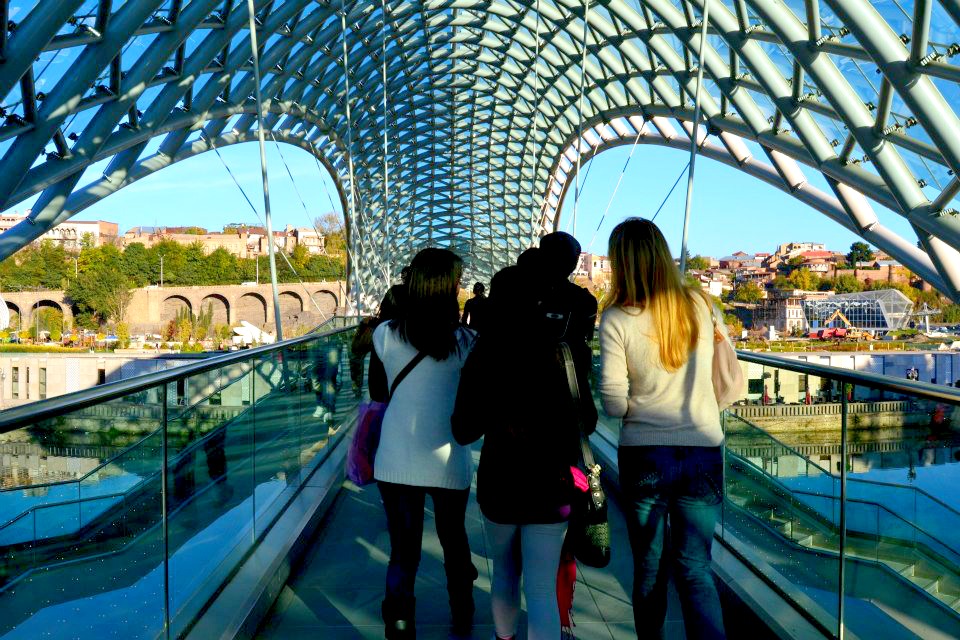 The Bridge of Peace over the Mtkvari River is also publicly known as the Sanitary Napkin Bridge (sorry guys!) because of its shape. It is a 190 meter bridge and was designed by an Italian architect. It comes to life 90 minutes before sunset as the glass canopy  is fitted with thousands of led lights that illuminate the bridge at night.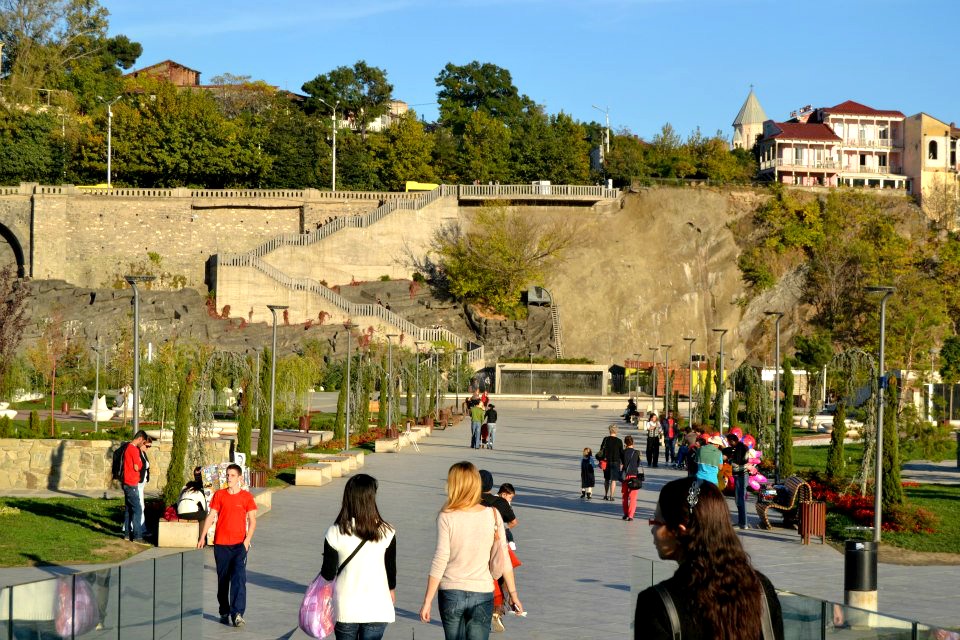 When you reached at the other side of the bridge, you will come across a  park which is ideal for families and even tourists. Many activities are held in this park at night. There is also a cable car station here which will bring you to Narikala Fortress.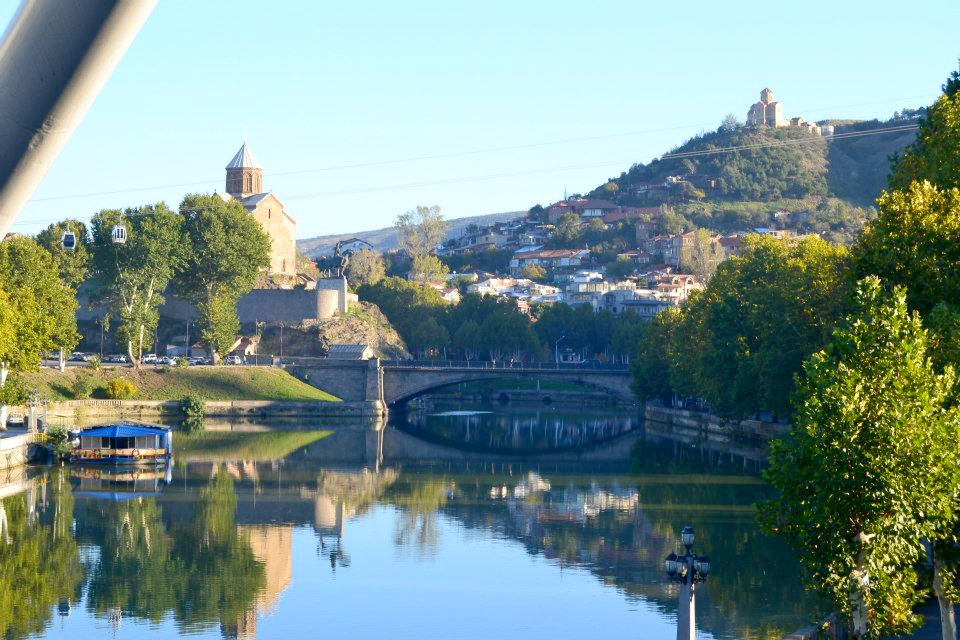 The Cable Car to the Fortress View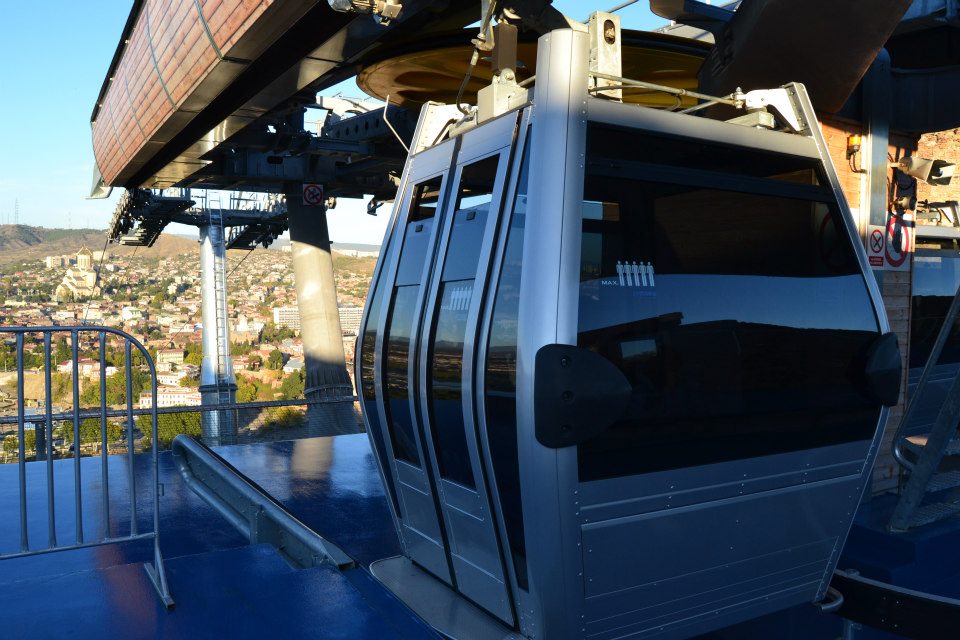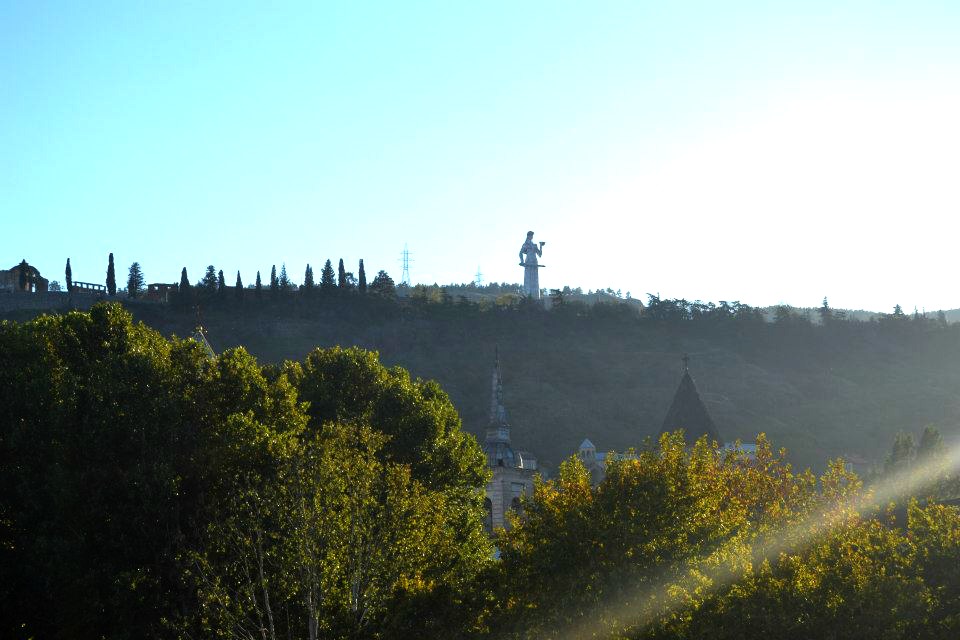 From the Rike Park to Narikala Fortress, the aerial tramway will charge you 1 Lari for a couple of minutes ride.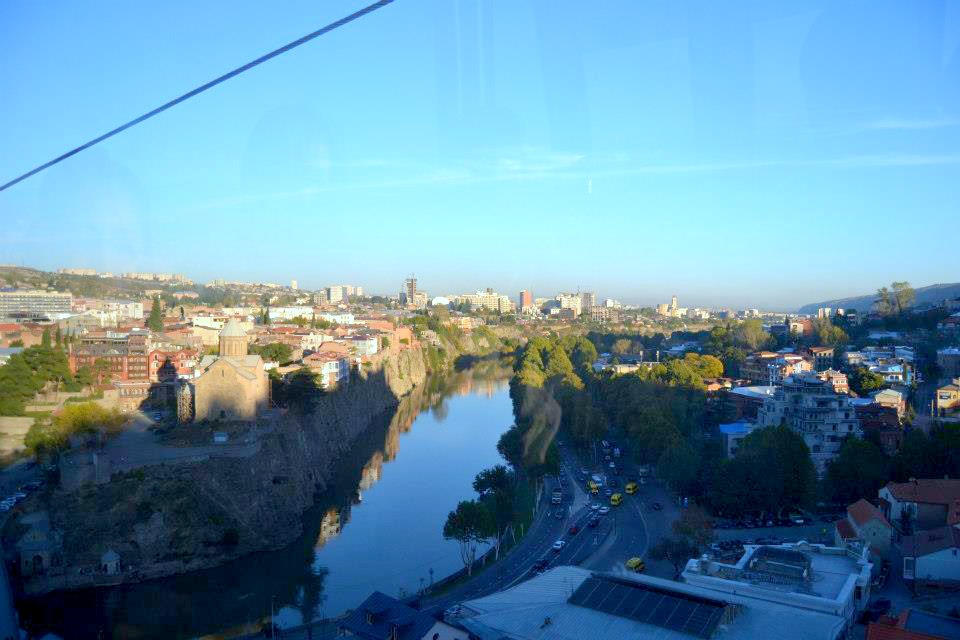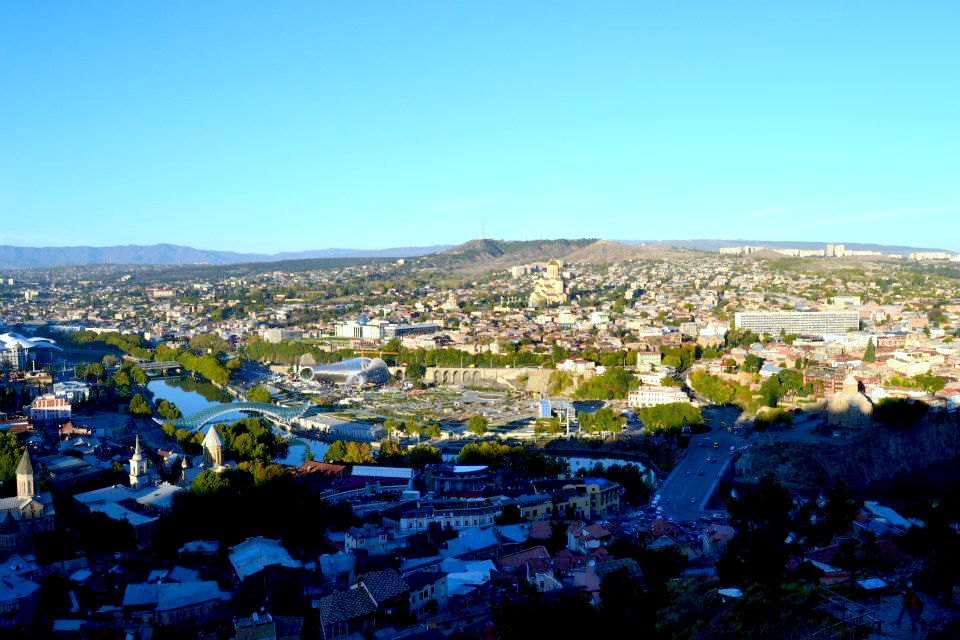 The cable car has a glass floor and the large window will allow you to gaze upon the picturesque view of Tbilisi.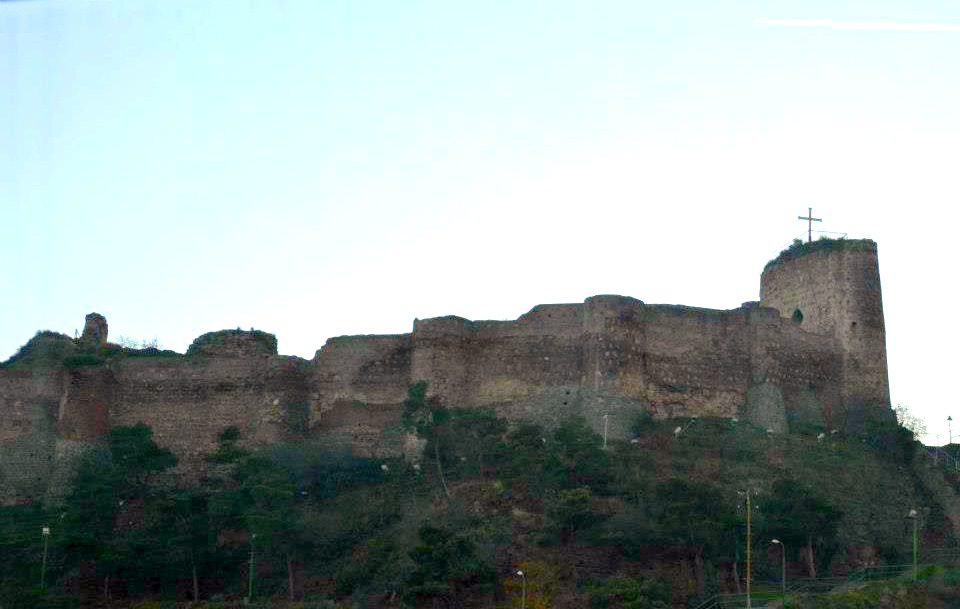 Narikala is a symbol of Tbilisi's defence. This was built in the 4th century and its remains after the earthquake is what we have seen today.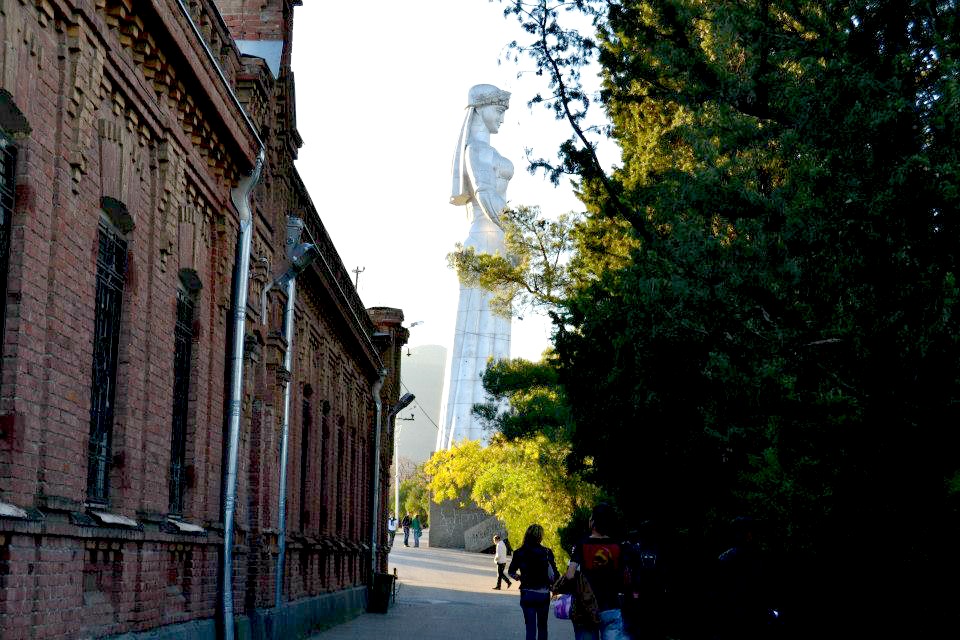 The statue is a 20 meter aluminum figure of a woman in their traditional dress overlooking the city of Tbilisi. Her left hand is holding a bowl of wine to greet those who come as friends and her right hand is holding a sword for those who come as enemies.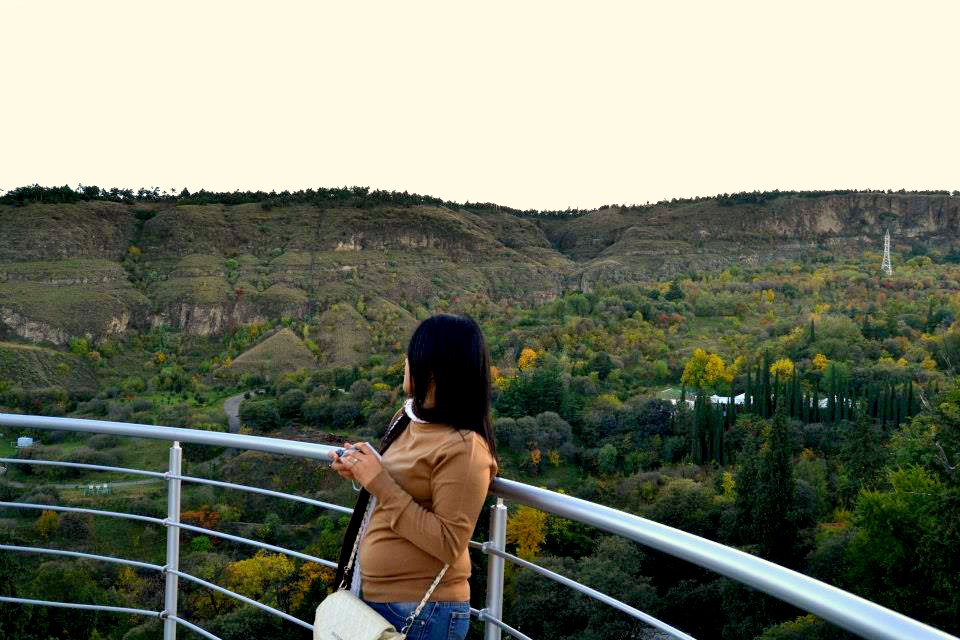 There is a tourist route which runs from the top of the ridge near the Mother of Georgia statue, around the fortress until the Botanical Garden. Coming here would mean walking, but the beauty of this place would diverge tiredness to curiosity and excitement.  Entrance is free.