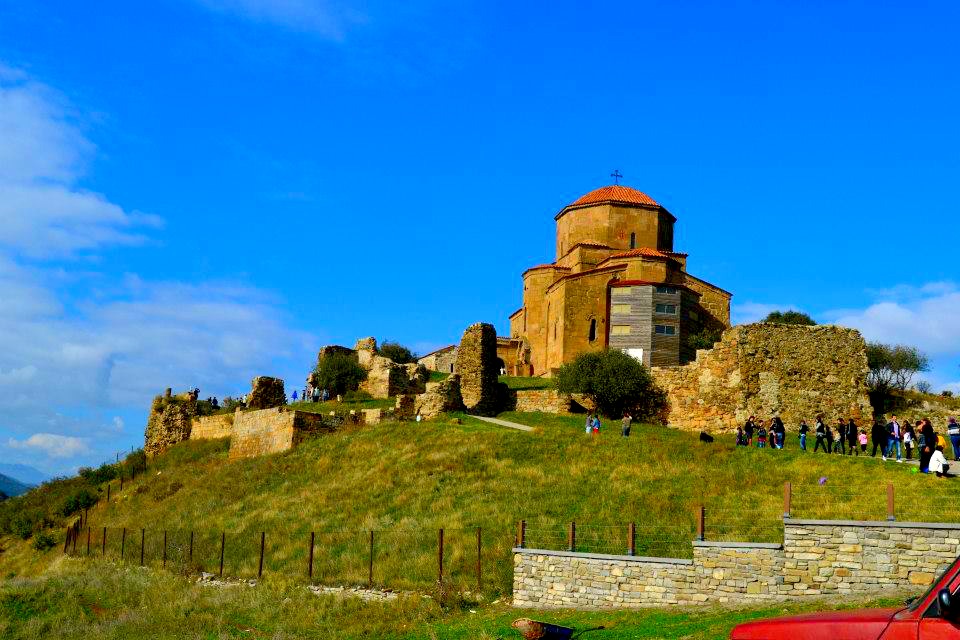 Jvari  is one of the oldest religious sanctuaries in all of Georgia.  This  Orthodox Monastery was built in the 6th century by Erismtavari Stepanoz I.  It is erected on a hill overlooking the town of Mtskheta, the former capital of the Kingdom of Iberia.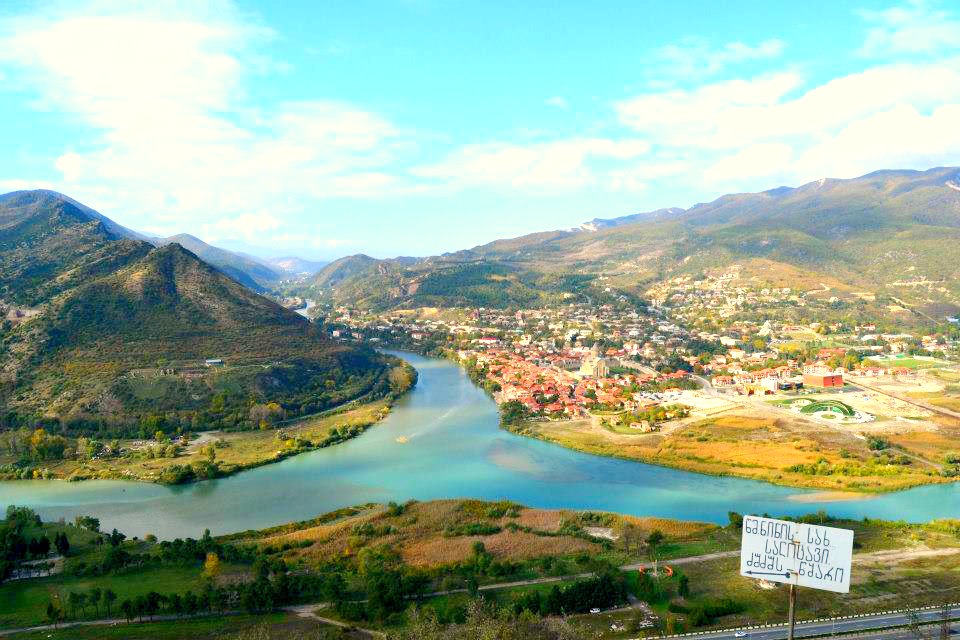 It is never a regret reaching the top. Overlooking at the amazing confluence of the Mtkvari and Arargi rivers is stunning and captivating in its own unique way.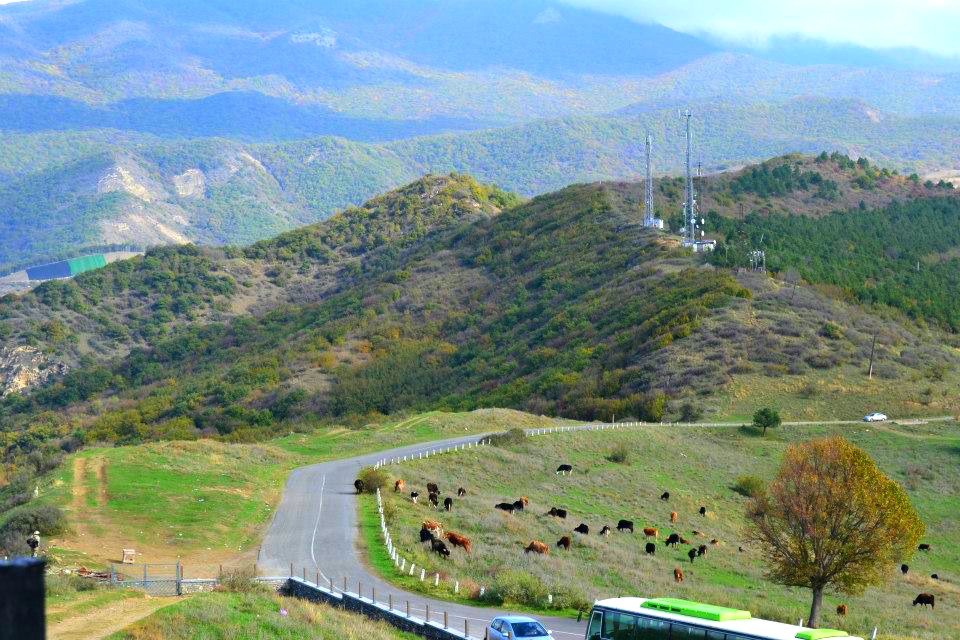 The other side of the monastery is surrounded by a range of hills with cows and sheep.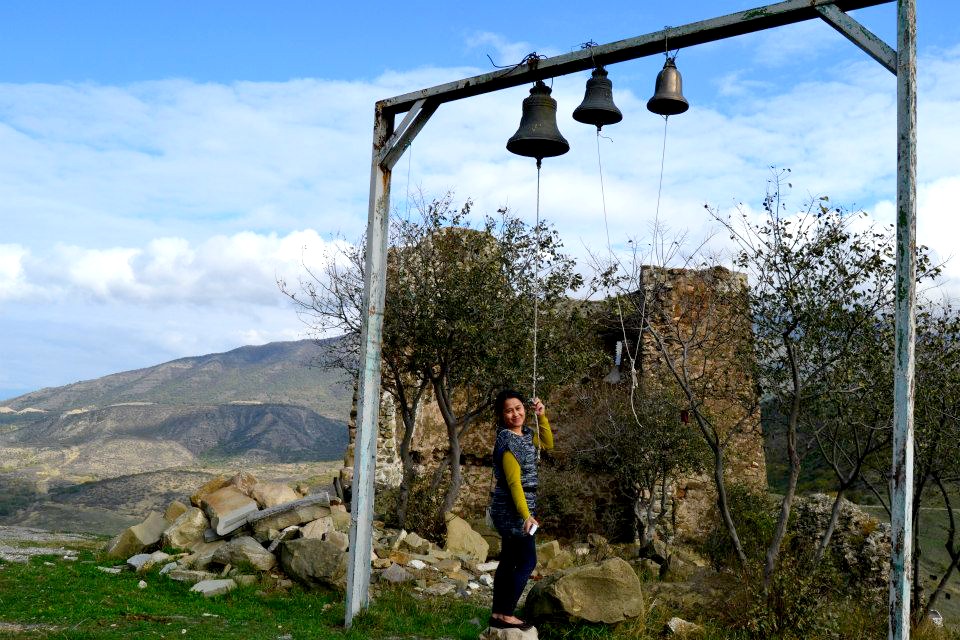 The Monastery Bells are also positioned on the other side.
The biting cold at the top was not tolerable despite wearing  gloves and  multi layered wool. The wind is extremely cold that It could go below 10 in the fall. It is something that you won't be able to stand, especially if  you are not ready for it.  The tendency of shaking is really high, so intentionally wrap yourself before getting there.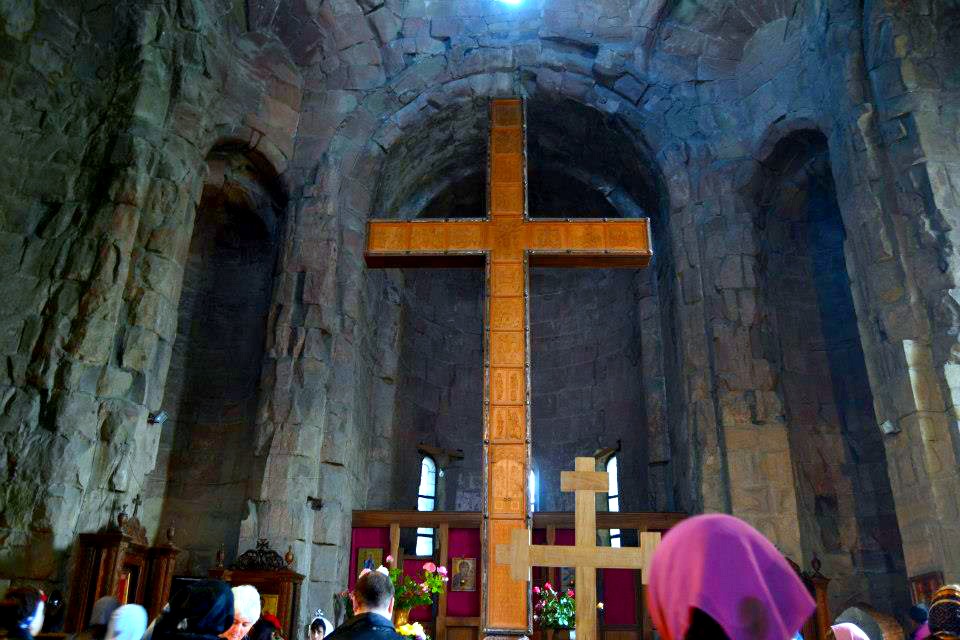 Inside you will see this huge cross and table-like stations around designated for candle lighting and prayer. I guess the name of the monastery was based on this cross as Jvari Monastery is translated as " The Monastery of the Holy Cross". Its walls are rough, plain and simple. There is no wide or richly decorated and conventional altar. Ladies are not allowed to enter the monastery without covering their head.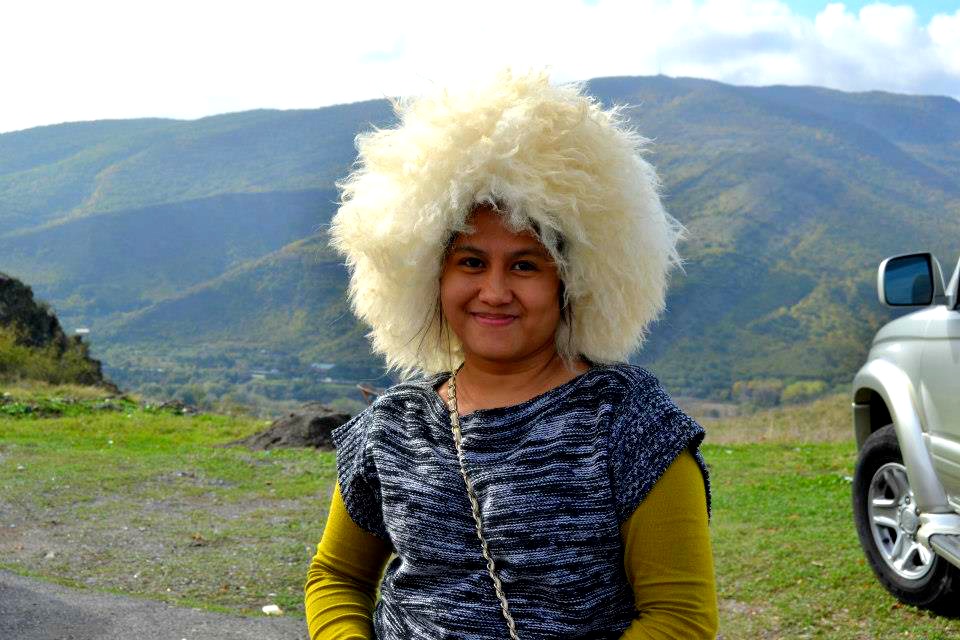 Coldness wouldn't allow you to stay at the top as much as you wanted to. Down the hill, you will find vendors selling souvenirs. Do not forget to try the traditional Georgian wig with permission of course. Most of their wigs are evident on medieval plays like Shakespeare's.
This has attracted a numerous number of pilgrims from all over the Caucasus, as the cross was reportedly able to do miracles. Peace and calmness reign at the top.  Serenity is  within reach and bliss is pure. This feelings are so visible, they cannot be hidden in the faces of those who went up. Being filled and refreshed is already a one sign of miracle!
So do not miss this when in Georgia!
"You are the light of the world. A town built on a hill cannot be hidden" ( Matthew 5:14)