Known as the summer capital of British India, Shimla is located in the North and is famous because of its lovely weather. It's cold there because it's naturally elevated and snow falls and cover its land in winter. The State of Himachal to where Shimla belongs is known as the land of the gods because of the mix of religion that is present in this land. When you bring yourself to the North, don't ever dare to miss this place at any cost. Compared to all the cities that we visited along North, this is the loveliest and the most relaxing. This is where we find ourselves refueled. By far, Shimla is the only city in the North that has been inviting me incessantly to come back and definitely, I will!
What is Unforgettable in Shimla?
1.The 18 Hours We Spent on the Road and Train Stations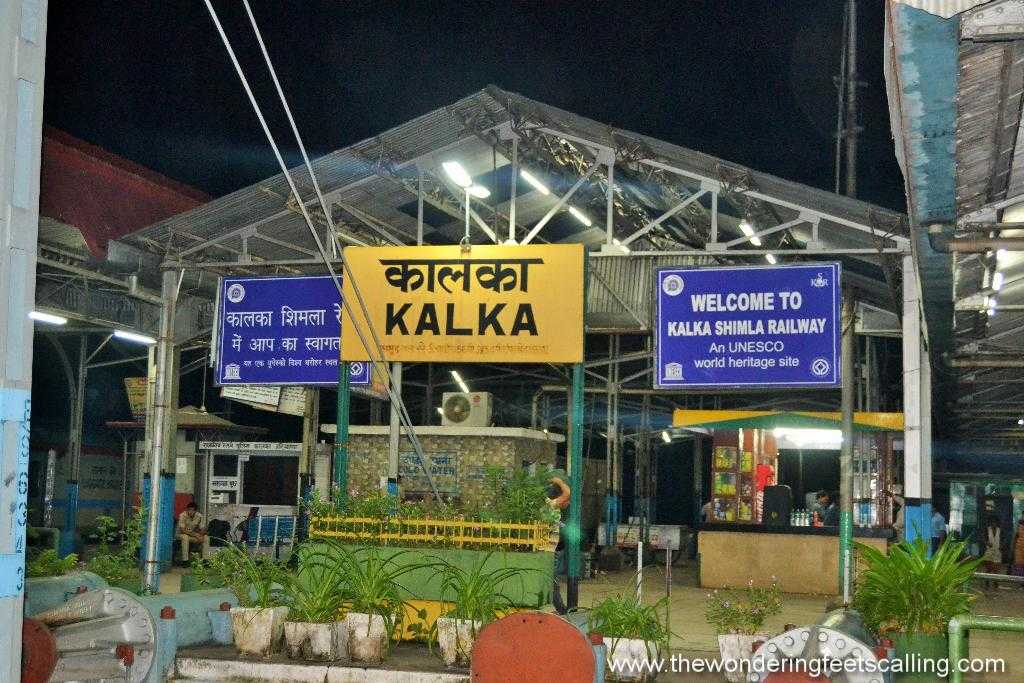 Departed Agra in the afternoon and arrived in Delhi at night, travelled continuously to Kalka till dawn, catch the early morning train and finally reached Shimla train station at 11 in the morning. Apparently an arduous journey to take. Given that we took the sleeper class, it would still very difficult to close your eyes and get some sleep because many passengers are not sleeping. They seemed very happy to roam around. It's a good thing that we met a soldier who educate us with so many things along the travel. He was actually afraid of us (both women) travelling in that part of India as it is not common among them. He got off at Chandigarh, the station before Kalka and we were left on our own. The train stopped there for a long time and we kept our watch. There were people who were trying to communicate with us but cannot because of the language barriers. Until we realized, we were left inside the train and everyone had moved. Adrenaline rush! We find ourselves carrying our bags running to get to every cabin of the train that was ahead of us. Since no one could understand us, we only say "Kalka" in every cabin door and many times they shook their head. I could not imagine how far we run and yet nobody could tell us exactly what to do. The officer in the station gave us the body number of the train but when we get there, the cabin door was closed. Left without a choice, we had to run again to the officer that was way way far from where we stood yet the train kept blowing its horn and that would mean we should be fast otherwise, we will find ourselves stranded. Lucky enough, we were in the right train cabin before it moved. Only then that we realized that only a few cabins will finally move to Kalka. They remove the other cabins and left them in Chandigarh.
2. The Famous Toy Train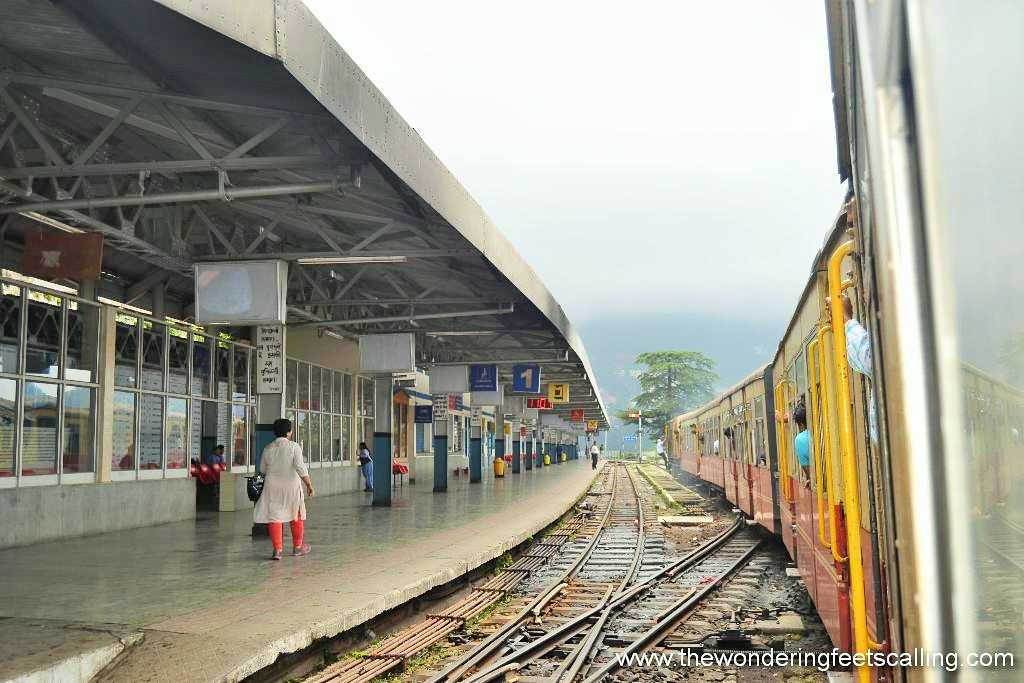 It is indeed like a toy, small and not so comfy for a long ride if I may say. It feels the same as the toy trains that children are riding inside the malls, but this is included in the Unesco World Heritage List. This railway represents an exceptional technical achievement in the development of the Himalayan Mountain because of the terrain through which it runs in difficult climatic conditions. The railway is 96 km in distance and it passes through 102 tunnels, 988 bridges, and 917 curves.
3. The Mall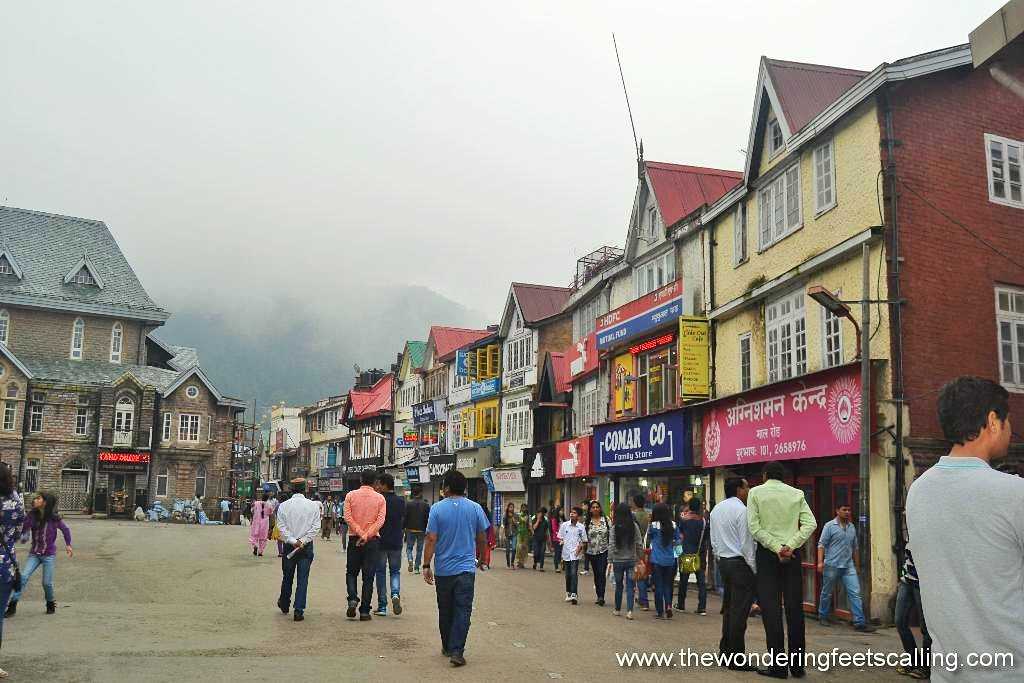 When you are walking through this avenue, you will feel like you are in Europe because of the style and structure of their shops. Himachal is a favorite place of the British during their time in India because of its weather. Up to these days, locals adopt what the British  started and they decided to retain that touch of history in them.
4. Experienced the Foot of the Himalayas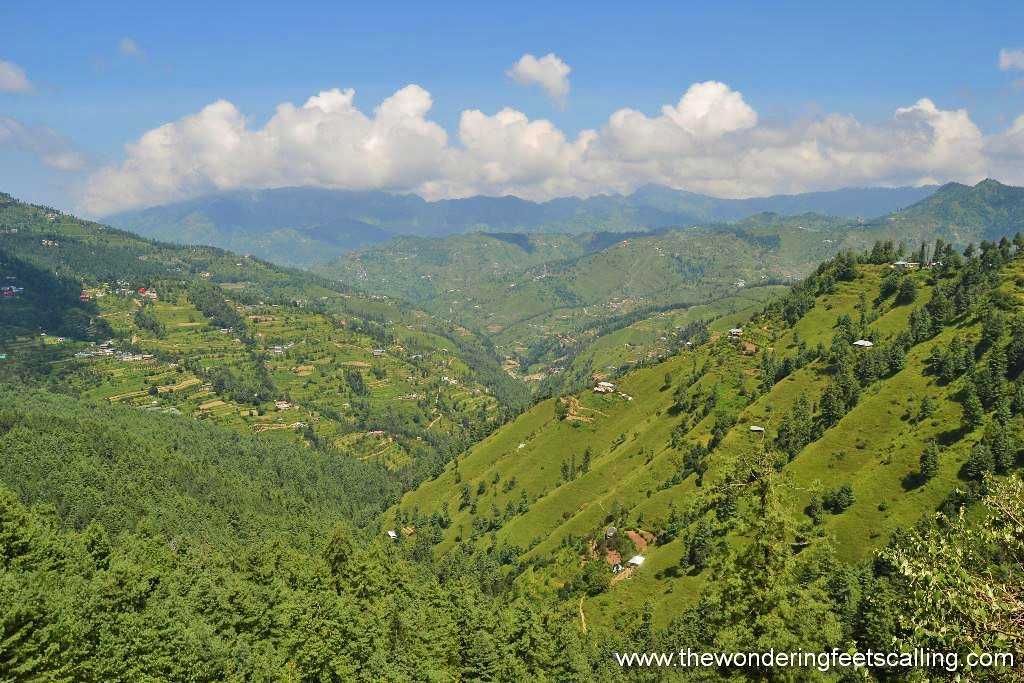 The foot of the Himalayas is covered with green in spring and summer. In winter, this becomes a famous destination among tourist because of the large amount of snow that falls, giving way for ski lovers and adventurers to take delight with nature. It doesn't matter when you'll visit, every season has its own beauty that will surely leave a significance in your heart.
5. Reached Hattu Peak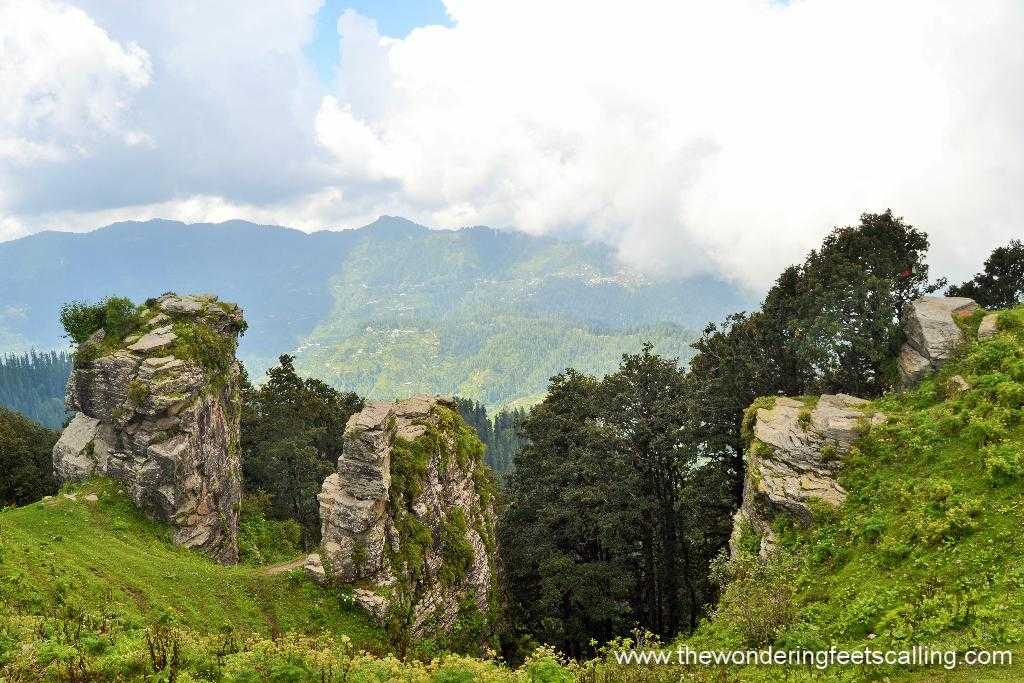 Hatu Peak is the highest point in Shimla. Its 11,152 ft high overlooking the Himalayan Mountain Ranges. Little snow has capped the green filled mountains making every part of this place panoramic and breathtaking. China is just at the back of this range.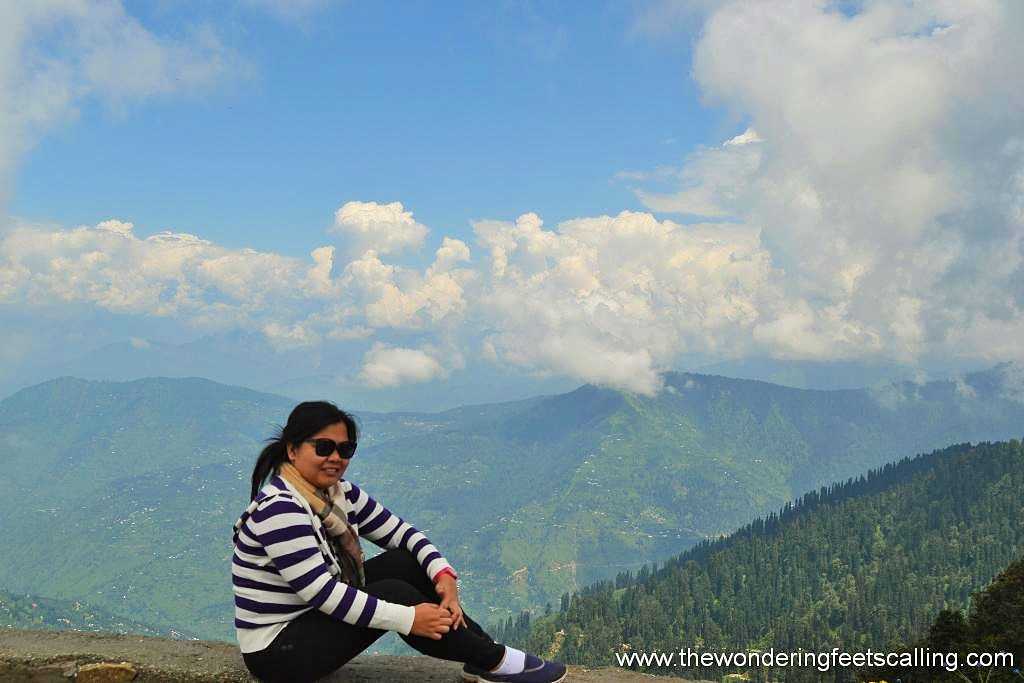 When you reached the top, you will see this wooden temple called Hatu temple. Many locals still come and do their rituals here, including sacrifice offering.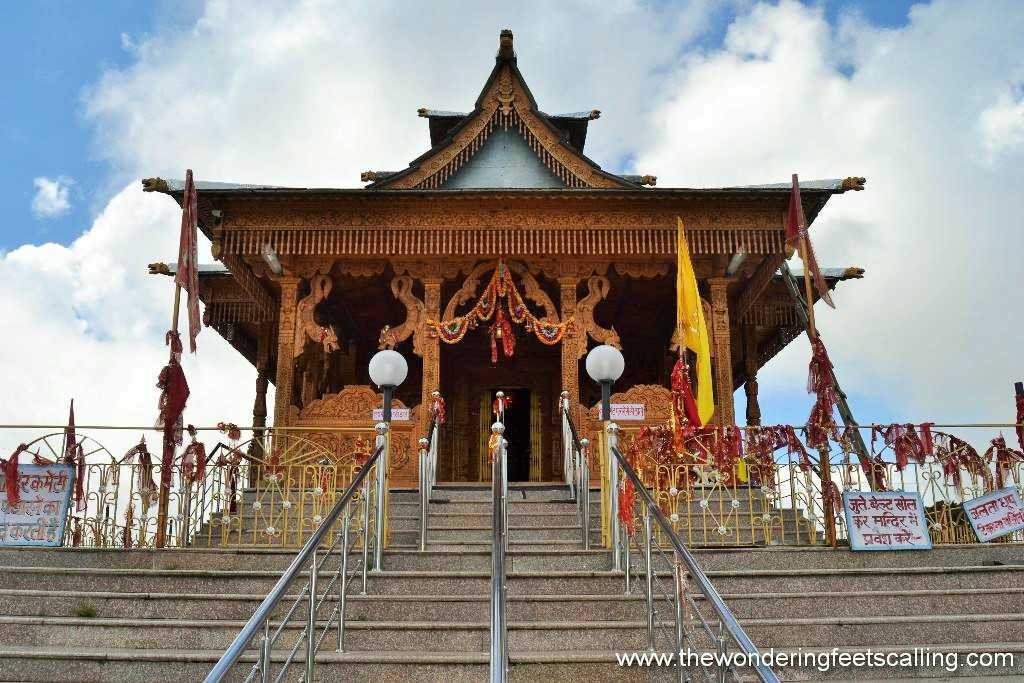 6. Food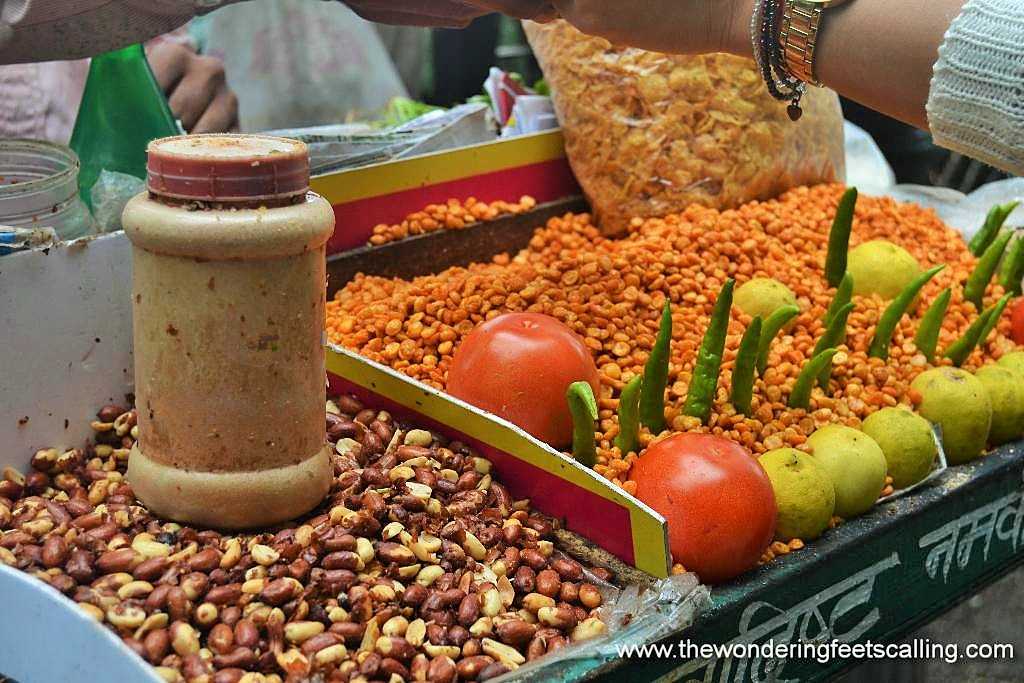 How was it walking like a kid, so amused with the street food that catches every passerby's eye? It's one thing to feed your curiosity and definitely another thing to find yourself craving for it. Who wouldn't like food anyway? The food in this part of the land is so tasty! Street food is so inviting and yeah, they are clean.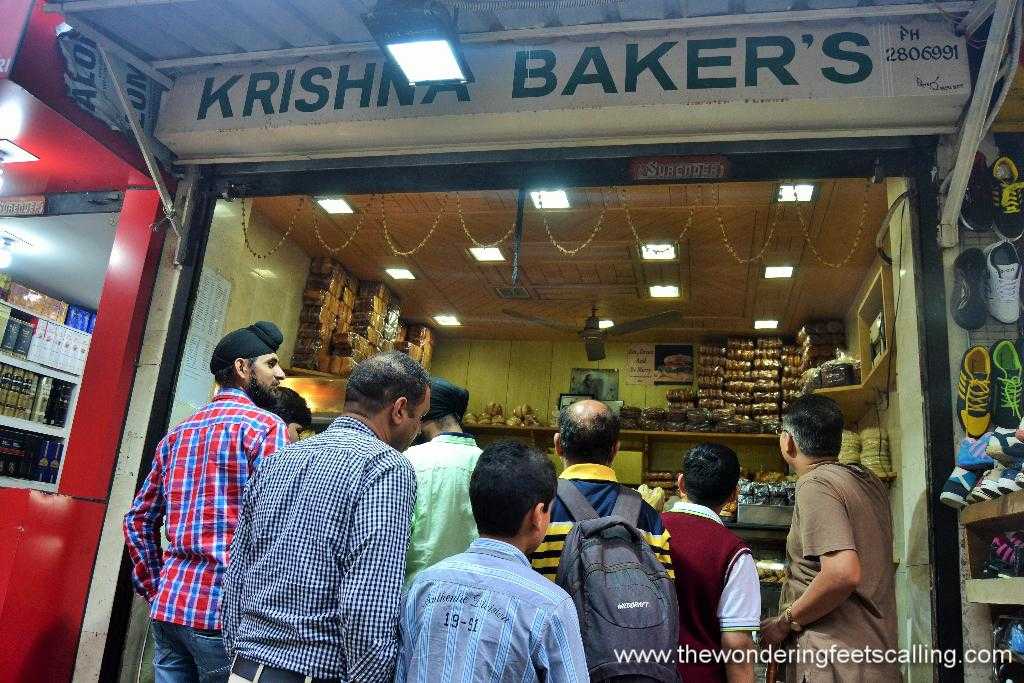 There was never a time that no one lined up in front of this bakery. It's always packed with customers and yes, they are in the right line. Once tasted, always wanted! You will understand why they bother to wait in line when this is not the only bakery in town. It's flavorful and filling, of course. This is a must try when you are walking along the Mall.
7. Applesssss… They are Everywhere!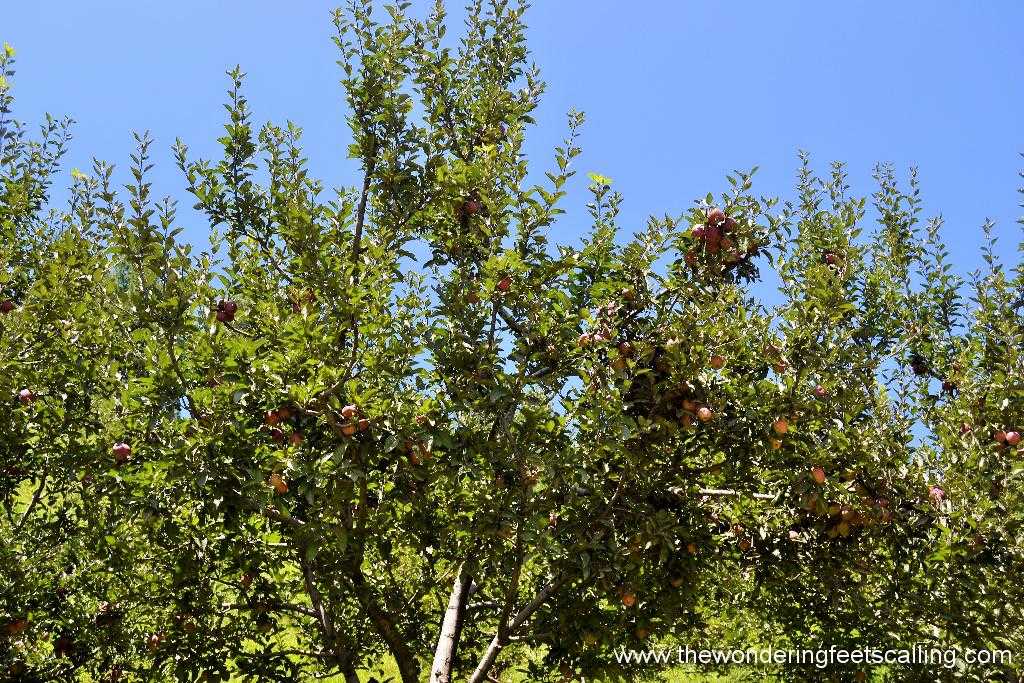 Apple plantation is everywhere and some are just within reach along the street sides. A large portion of Shimla's land is covered with apple plantation. In fact, Shimla is known as the "Apple Town of India". At the side of the street, you will find a bumper to bumper line up of trucks loaded with apples stretching for more than 2 kilometers in distance. They have that much!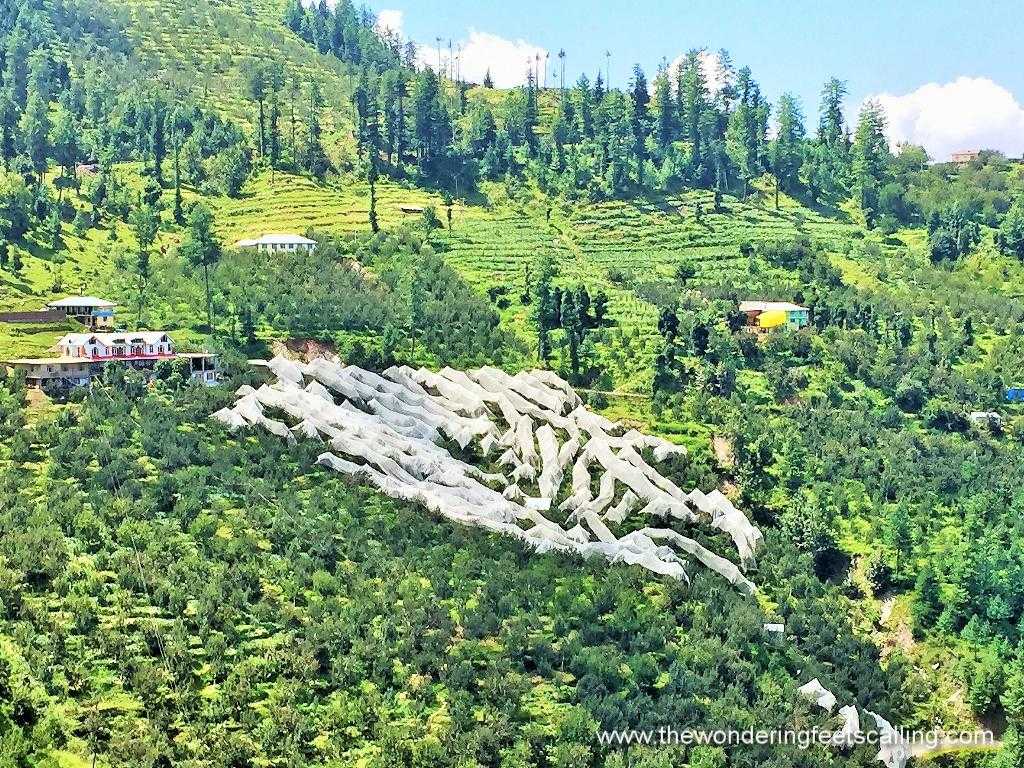 8. The Police and Their Station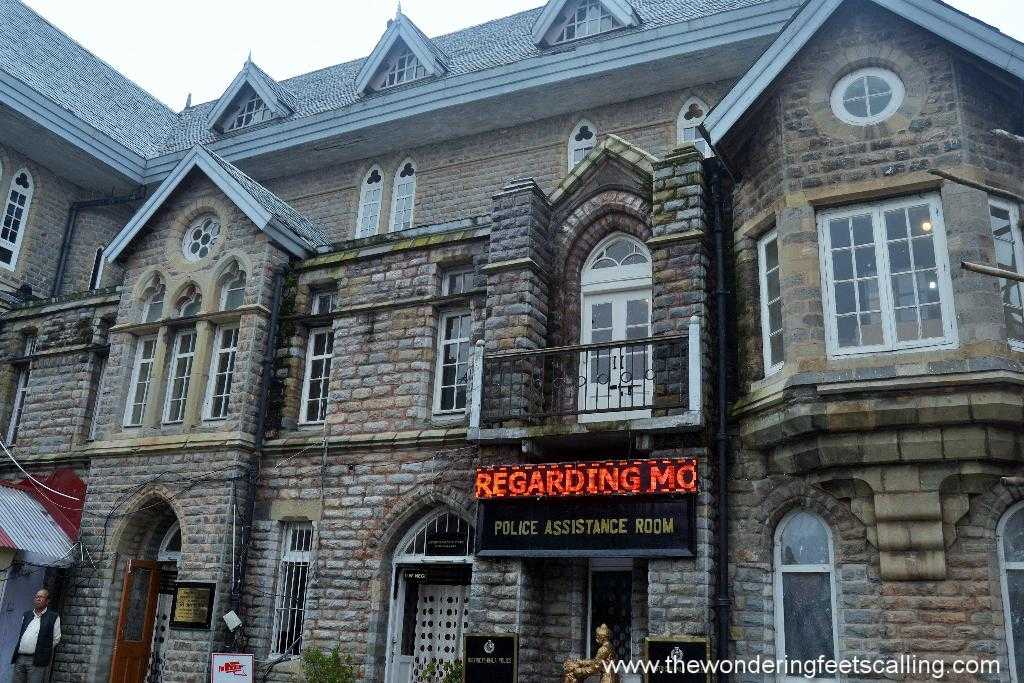 This is probably the only police station that you wouldn't feel afraid to get in! Ain't interesting? What is impressive here is that the Police Authority in Shimla publishes every  crime, offense or illegality that they  encountered in any part of the day. In such way, everyone will be aware and of course be vigilant of what is happening around them. The Policeman who is taking charge of the traffic seemed to me like a warrior in the Trojan war, unique right?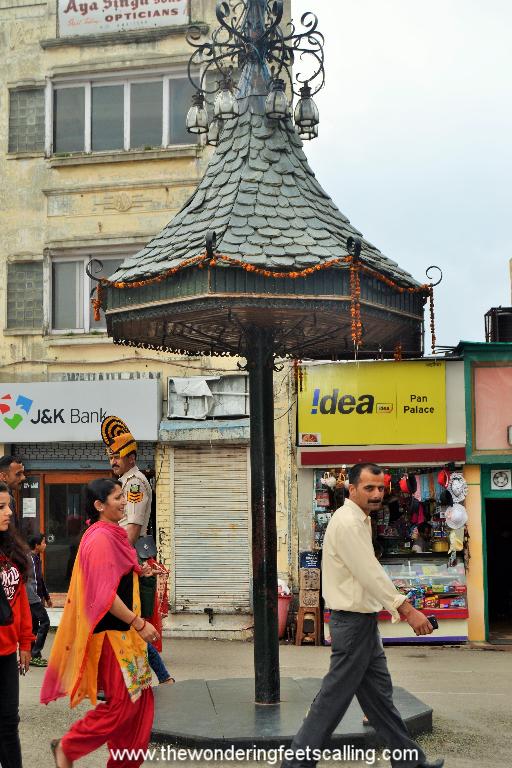 9. The Ridge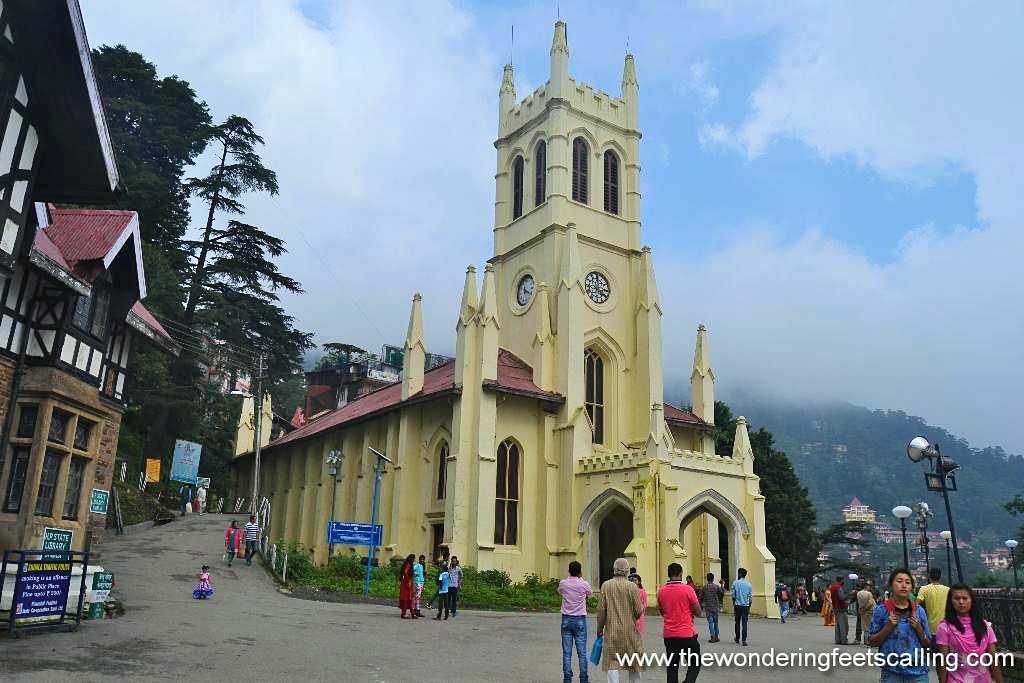 The Ridge, which is very near to the Mall is located at the center of the town. This Elizabethan church called Christ Church is a legendary  icon not only because this is the second oldest church in the North of India but also it stands out as a landmark. Behind is the view of the mountain which is covered with snow in winter. You will have a good time here because it's overlooking the thick forest that is covered with thick fog.
10. Life is Simply Splendid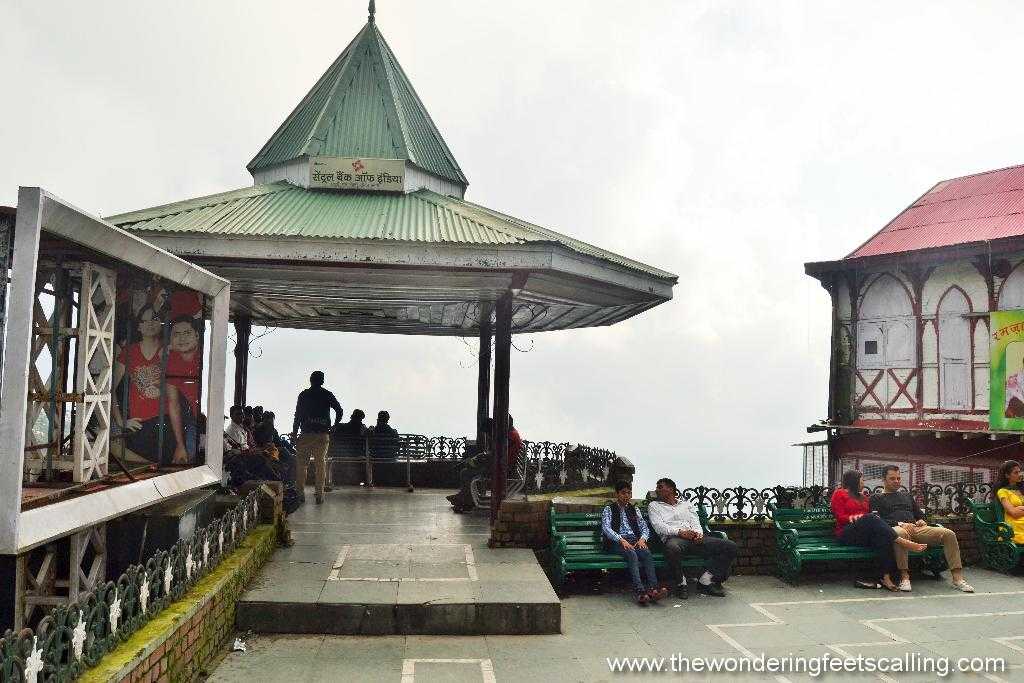 If you want to relax and stay away from the city, Shimla is a place to consider. This place is not conquered by technology and still rooted in giving value to relationships. In the afternoon, you will see many people gathered in the public areas of the Mall until The Ridge. Entertainment is totally different from the usual things that we see in the city. Families are together, friends bond with each other and they find joy in the simplicity of being with each other.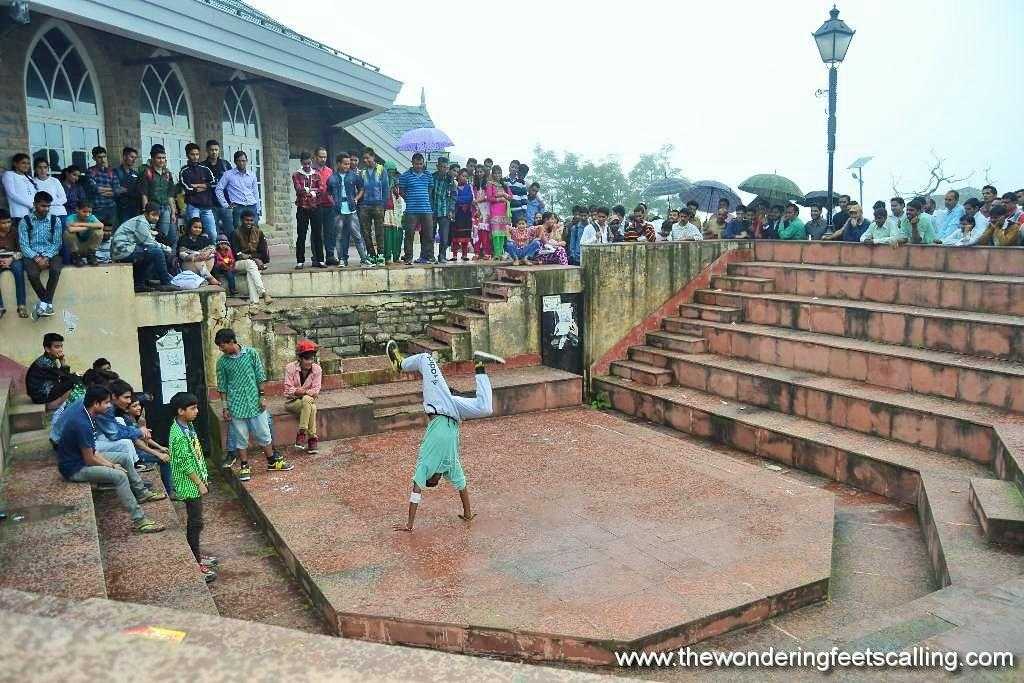 The people in Shimla love walking. There are even roads in Shimla that are only for people. That would mean that cars cannot go at that point. They are always holding an umbrella while walking first because it could rain at any time, second is to defend themselves from monkeys. Yes, they have a thick forest so, you will see wild monkeys from time to time.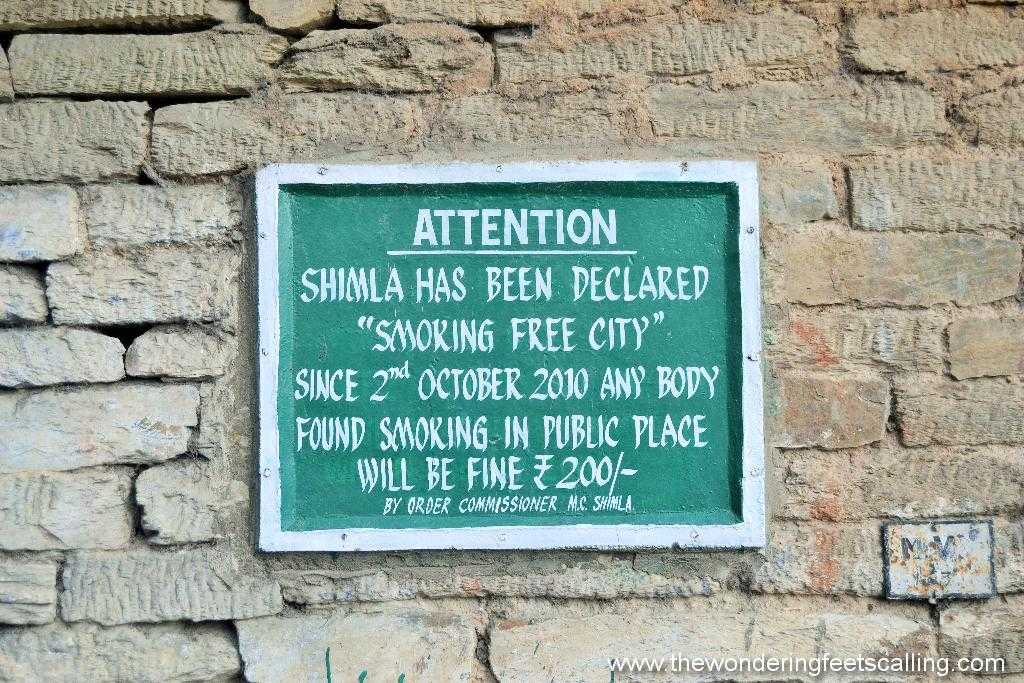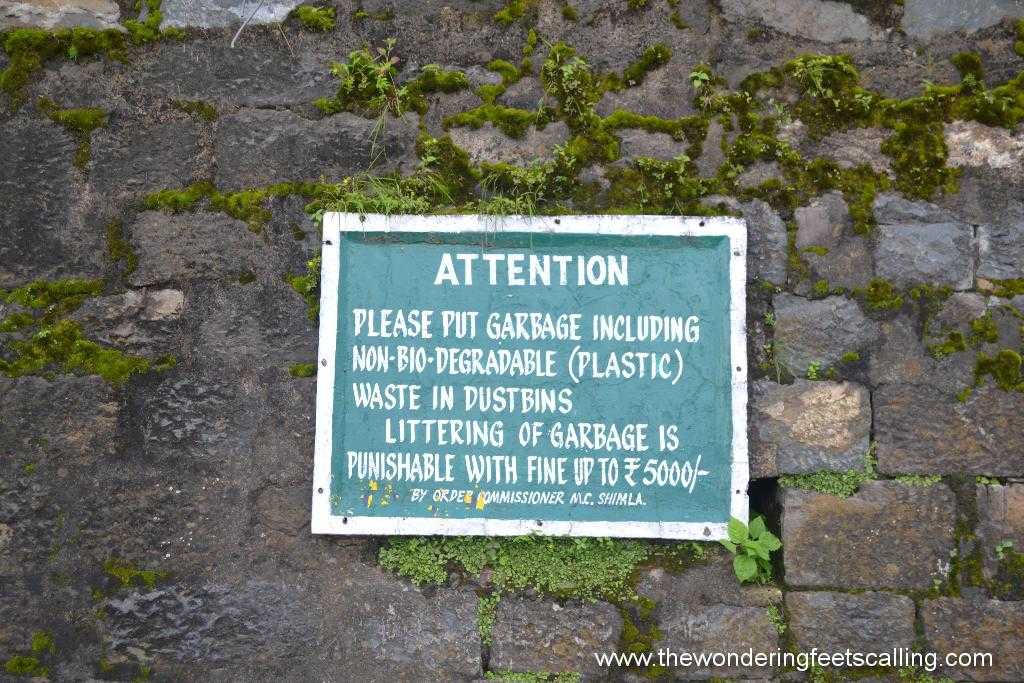 The laws in Shimla are widely implemented and executed. People are disciplined and the place is safety.
Shimla captivates my heart in every way it possibly can! Getting there on public transport is challenging in every way. The tedious long train travel from Agra-Delhi-Shimla has got levels of uncomfortability and if I have to reckon, it's a one-time experience that I wouldn't want to do again. Reaching there is a part of my chosen journey, but realizing that Shimla is a place that you cannot afford to miss is a relief. It's all worth the travel and displeased. It welcomes us! The view that it shared could give you another level of comfort! It will greet you and will remove the tiredness and impatience that the very long ride brings. It is fascinating beyond words!