Calicut, being referred as the City of Spices because of its role as the major trading point of the eastern spice, has spiced up our stay in a very remarkable way. Belonged to the state of Kerala in India and one of the homes of Malabar cuisines, this city is endowed with impressive qualities that will only be experienced and known to someone who brings her feet there.
Here is the chronological list of mesmerizing experiences that have kept us under Calicut's spell even after leaving.
1. Found a community inside the Train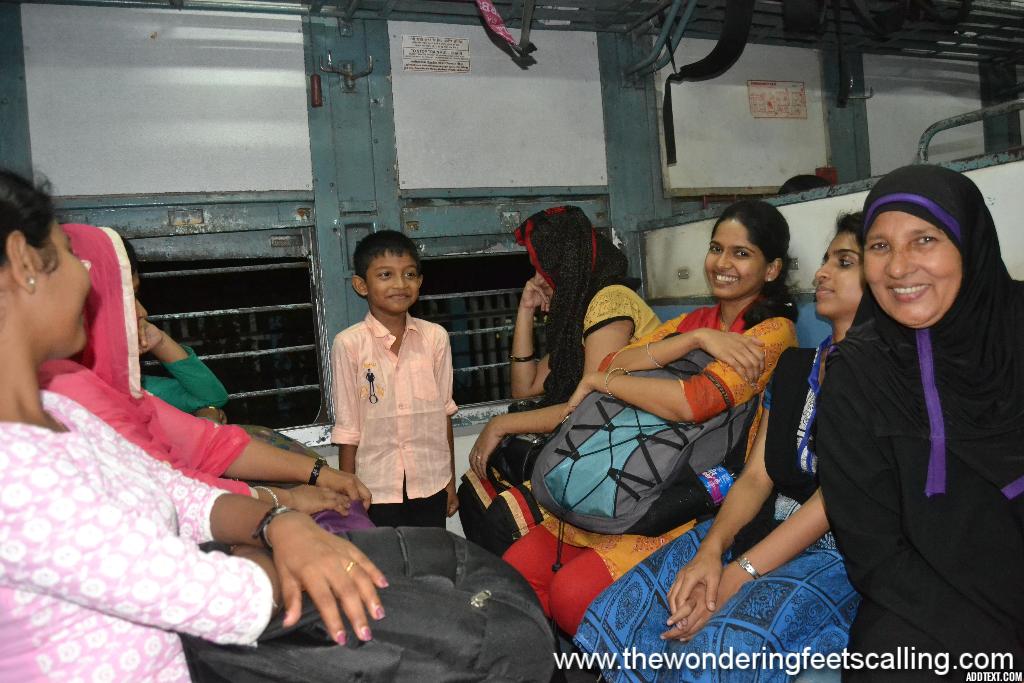 Few stations after Shertallai or Cherthala, we found out that we were in a wrong cabin.  We had taken a seat that was not ours and was booked in advance by someone. Lost in the midst of the ride, we asked for the right cabin that we should be in (we took general admission tickets), but it was like finding a needle in a haystack. No one among the passengers can answer us despite showing them our tickets. Alternatively, we continue to move from one cabin to another until we reached the women's cabin. It was a tedious standing with the 10kgs bags on our back as the seats were overly occupied. What was special here were the smiles from the people.  Their talks removed the idea of tired feet and heavily laden, painful back from our mind. Everyone's very friendly, helpful, accommodating and informative. The lady sitting in front of me told me to place my bag on her lap but I didn't give it because it was heavy and I knew the feeling. These people that we met and talked to, standing and sitting in bunches only meet each other inside that cabin, but they were talking like they have known each other from the past. They laughed together and waved goodbye to anyone who will get off the train. The 6-hour-ride only took a while and to our surprise, we already arrived Kozhikode's station (Calicut's original name).
2. No Idea with the Itinerary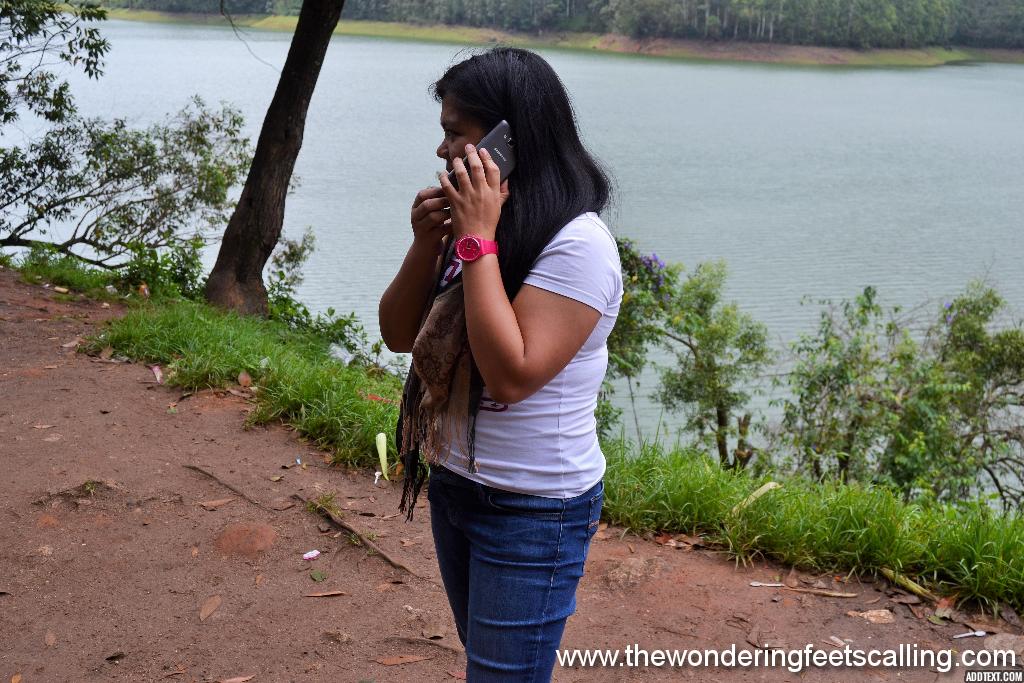 Itinerary is one thing that would keep me so busy prior to my travel and I am organized about it. Aside from the dates, timings must be taken into much consideration as I don't travel the tourist way. I always take control with time, but worst is that I don't have the control not only with my time but with my days at large. Actually, I adjusted the moment I arrived there because having no idea of what  will happen and what is next is torture. Everything will just be revealed to you right at the moment, just like a surprise! He will call and inform us what is next, just like robots being commanded by the maker 🙂 The good thing about it is that I have learned to be  flexible with things and even become so patient with the itinerary of the lazy man, (that's my Indian friend). Consequently, this had made our stay more enjoyable and memorable. To let loose is fun and it will bring to life the sense of acceptance in you. The more that you don't plan, the more that it has become unforgettable! It is like unboxing every moment of the day and to your surprise, it gives you enormous joy that has added numerous entries on your treasured moments and its impact is something that will linger in your memory wherever you may go.
3. One Person Means One Village – Thanks to the Friendly Neighborhood Spiderman!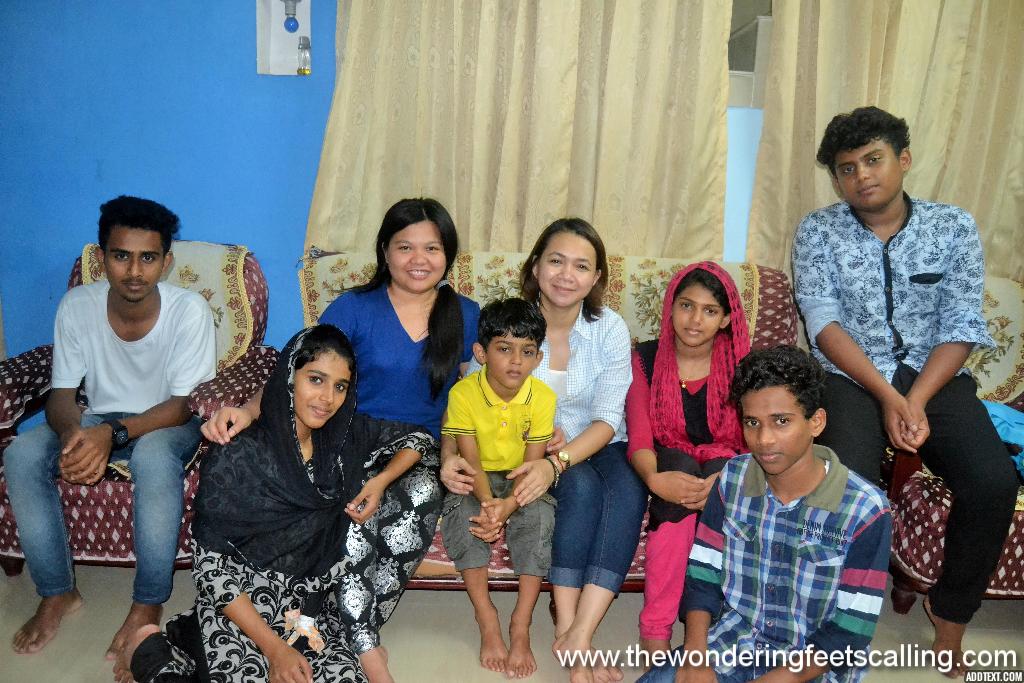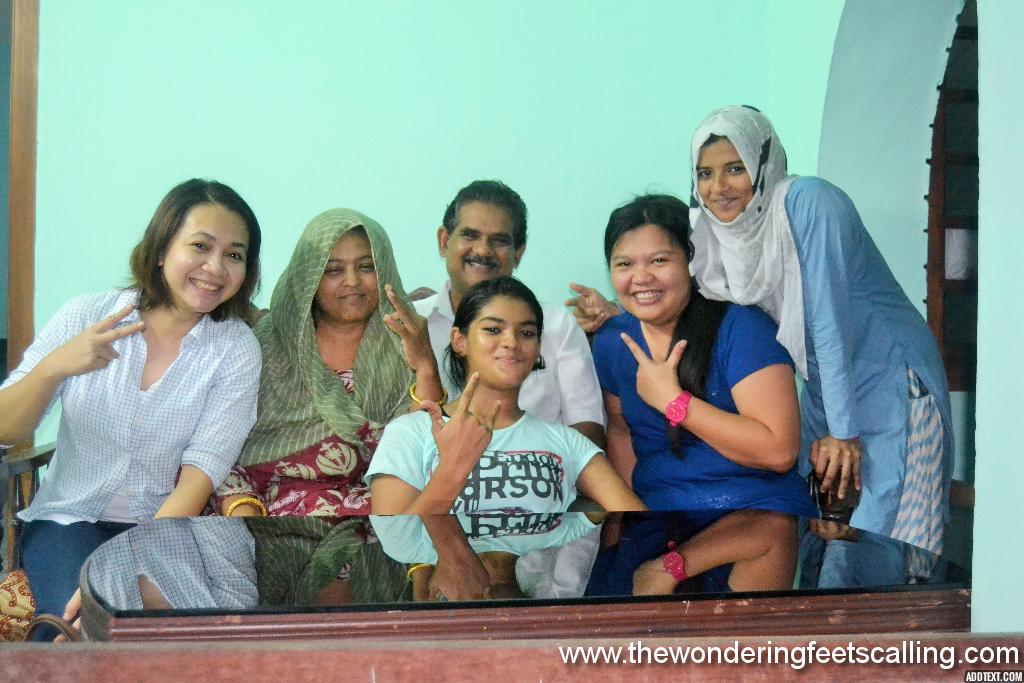 When I finally decided and picked India as my destination of choice, I have informed my friend (the lazy man) and he assisted me in so many things. Much to my surprise, we were accommodated by so many warm people around Calicut. We went from one house to another as if they were just our long time neighbors and pigged out on various local foods that they prepared. We were being introduced to anyone that we came across and around the village. Everyone greeted us with a soulful huge smile. They were  just so friendly that talking and laughing with them felt like a usual thing that old friends have actually been doing.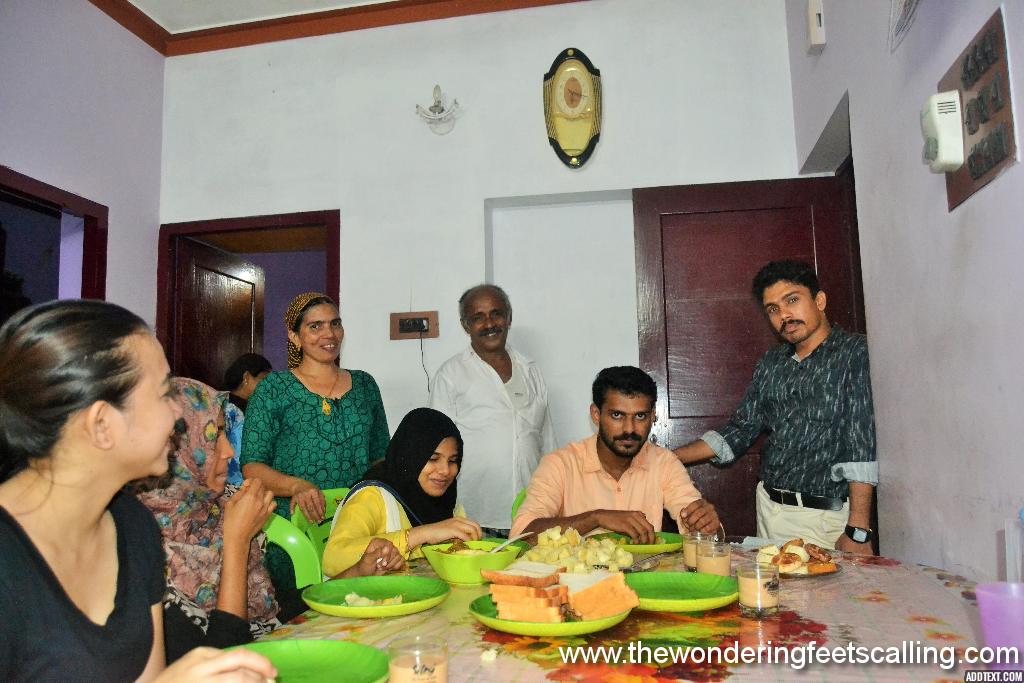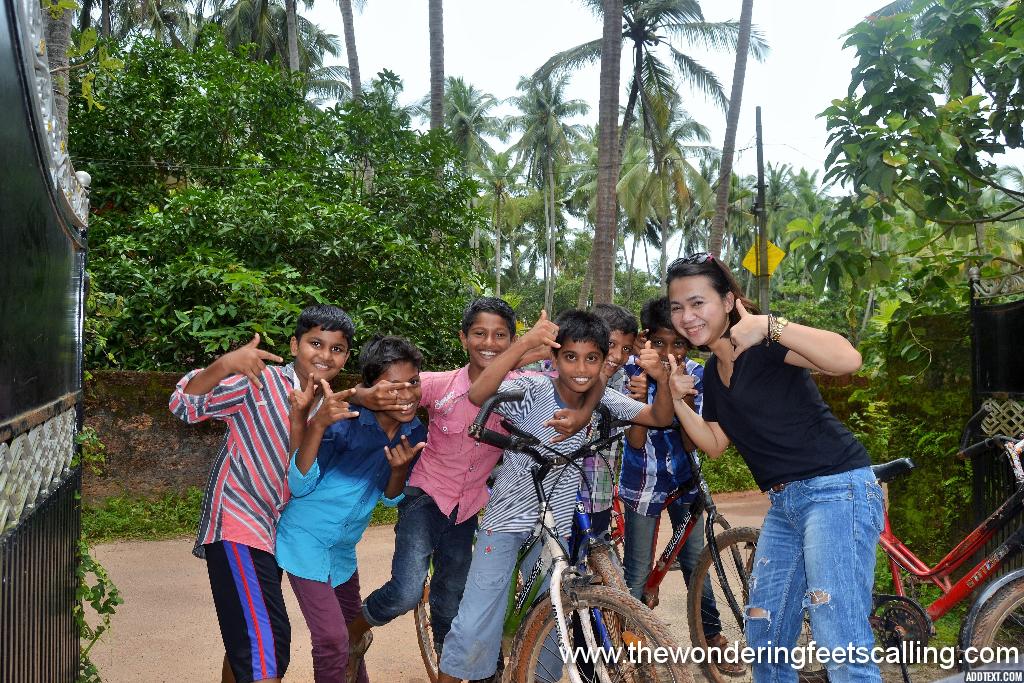 4. Celebrate India's Independence Day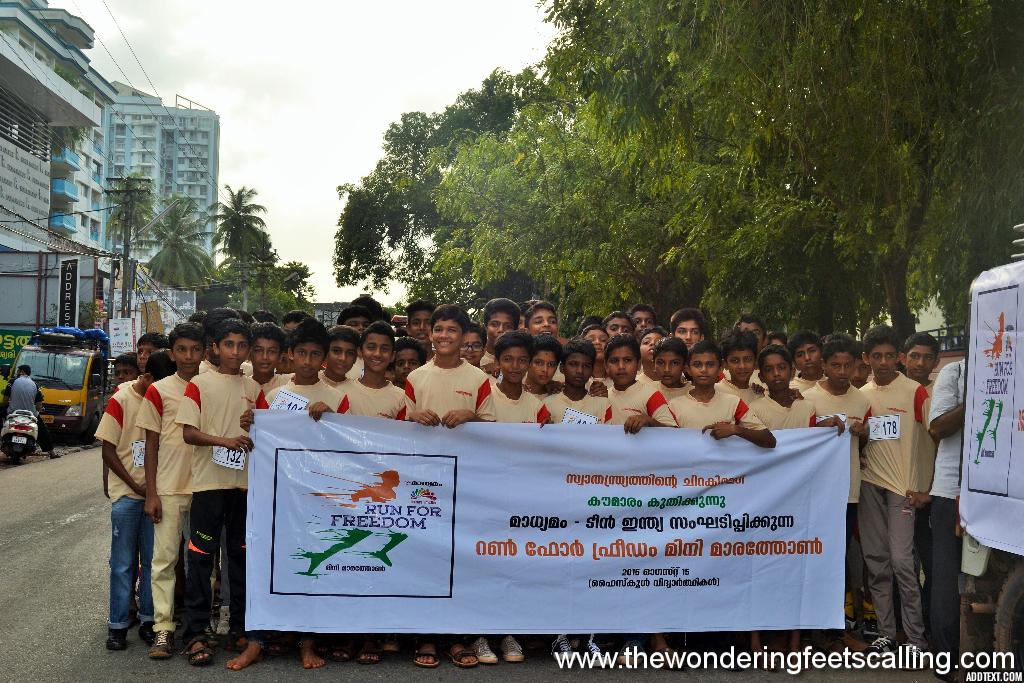 I was not aware of the upcoming celebration until the lady who seated beside me in the train on my way to Calicut informed me. The next day, we were early at the front of the Rabindranath Tagore stadium to witness the start of the children's Freedom Run.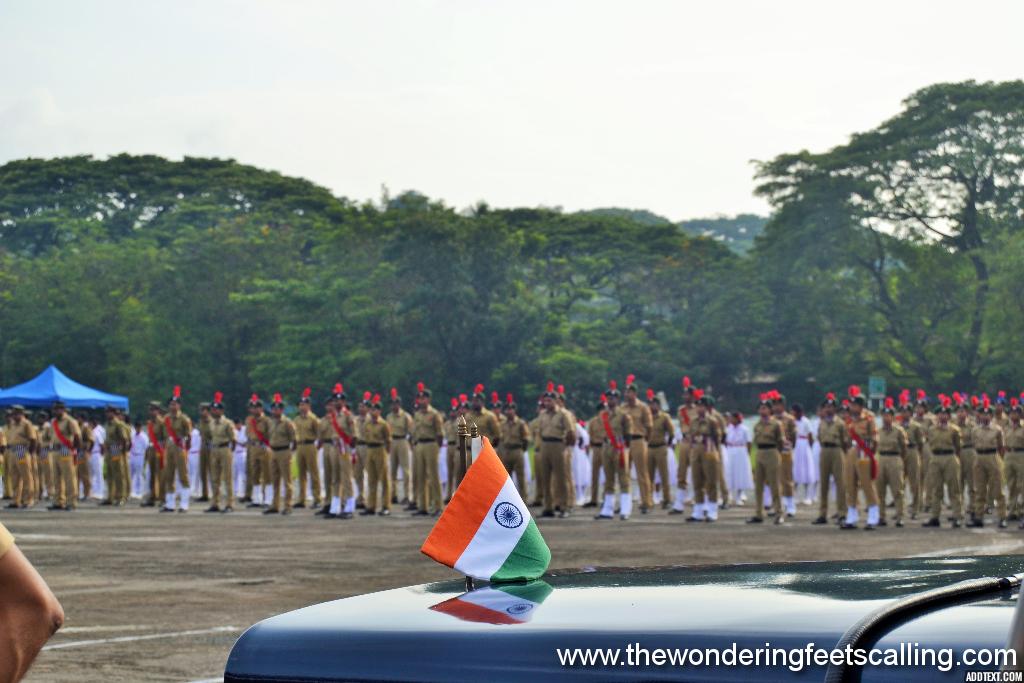 After which, we proceed to Captain Vikram Maidan in West Hill to watch  a program and military parade which was organized by the district. Initially, we were not allowed to sit on the chairs arranged under a tent as it was where the VIP's were sitting, but the policeman allowed us after the lazy man's friend talked to him. This is Indian hospitality!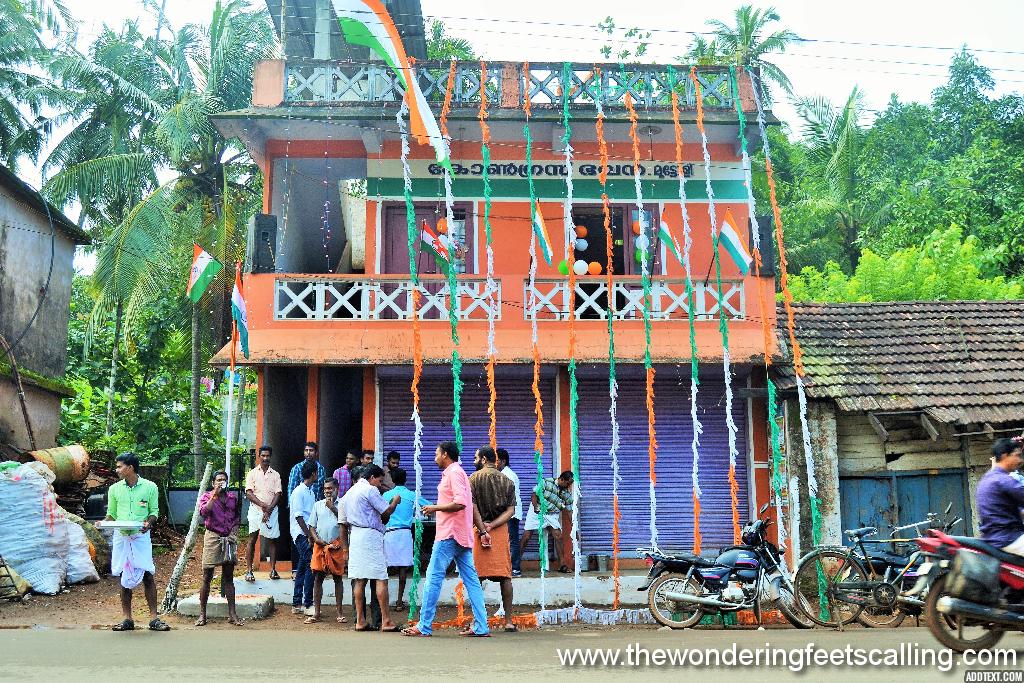 Payasam has heightened the intensity of fun! While we were on our way to our next destination, locals stopped us along the way and gave us tasty payasam, a South Indian delight made of rice and coconut milk, but there are still other style of making it. Giving them in cups every Independence Day is a part of their tradition and this is something that is admirably so new to me.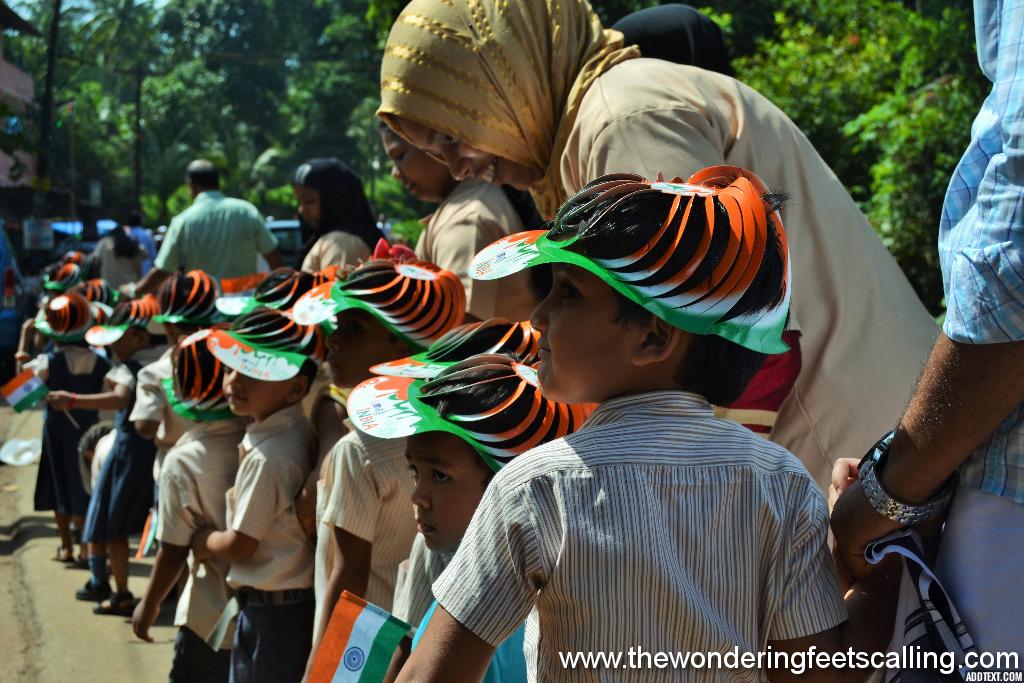 The roads were so busy and were filled with parades and happy locals celebrating, but these kids shouting  "Bharat Mata Ki Jai" (Victory for Mother India!) were the cutest!
5. Walk under the Shade of Royalty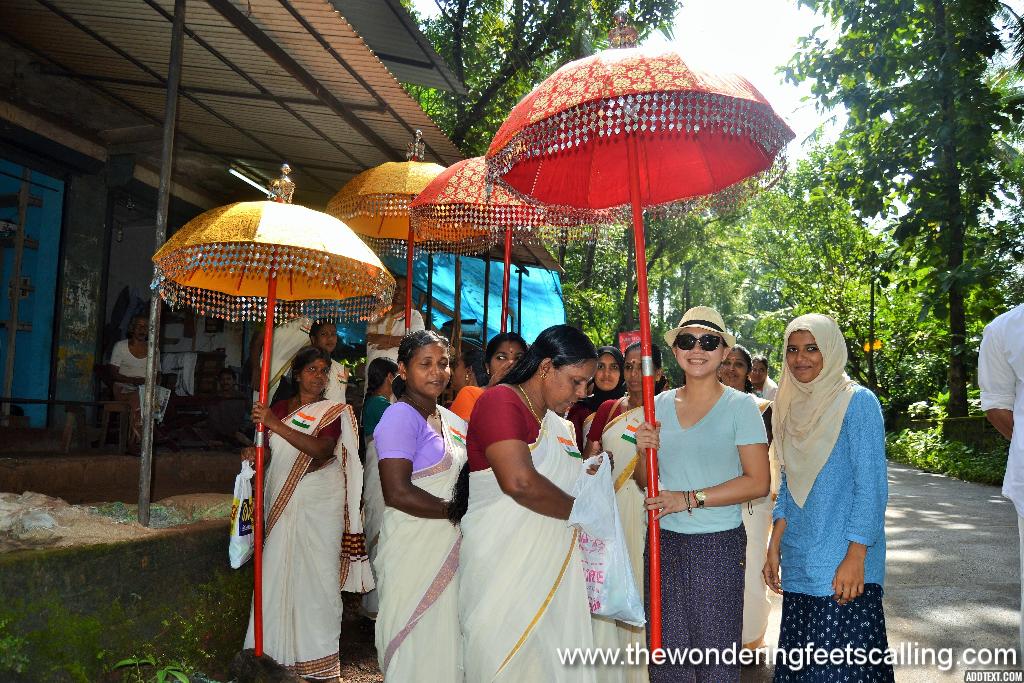 Mystique, elegant and lavish lifestyle is what Muthukuda (tradional decorative umbrella) reflects. It is a fascinating, brightly patterned umbrellas usually sited upon the back of the elephant used for royal weddings, processions and festivals.
We came across an organization especially for housewives and asked if we can take a photo with them because their off white sari (traditional Indian clothing for women) has caught our attention. Eventually, they allowed us and to my delight, one of them brought out these royal umbrellas just before our camera starts to click. Happily shaded!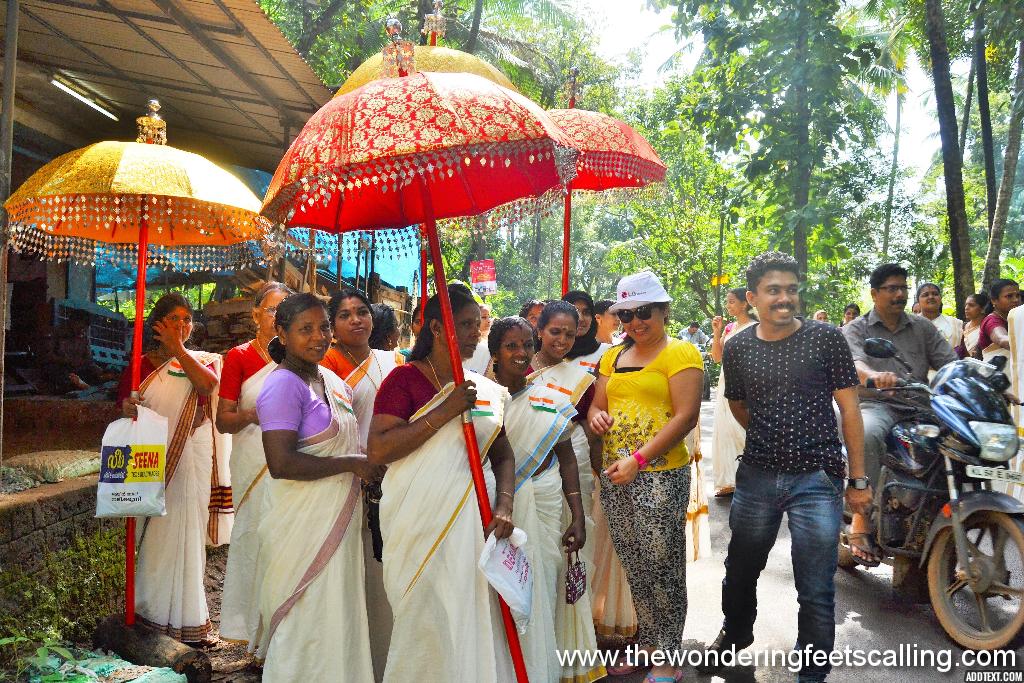 6. An unplanned swim while trekking at Thusharagiri Water Falls
Caught red handed in wearing a pair of slippers during this trek, I still manage to reach the topmost part of the water falls. Thusharagiri which means snow-capped mountain creates a snowy-like spray. It  has three levels but not everyone who get there wishes to reach the third level due to its inclination and difficult to maneuver narrow and slippery paths.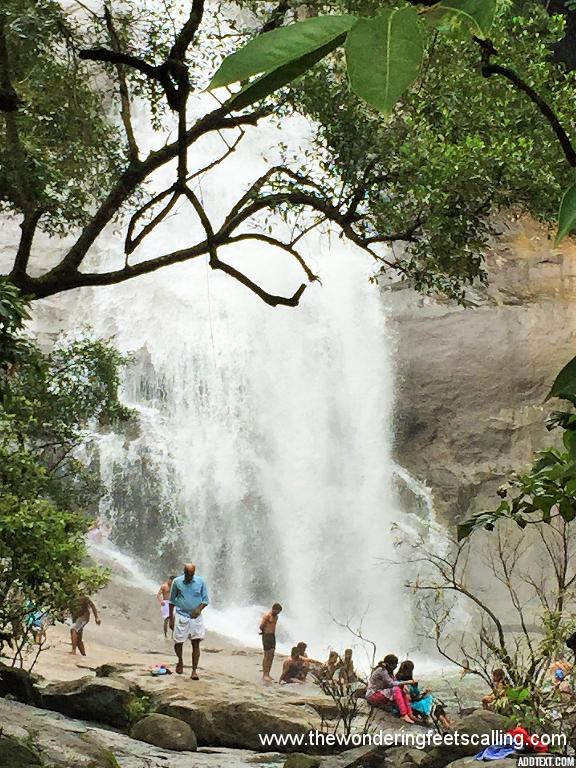 Once you arrived, you will be greeted by this scenic view and burst. Many are swimming in this part as the water is so inviting.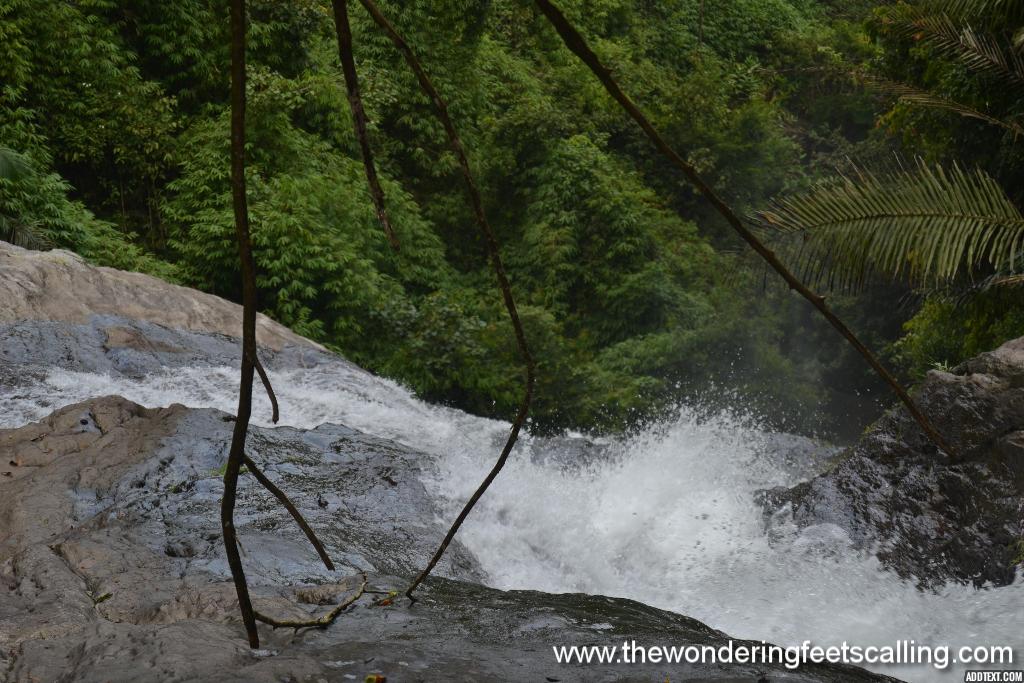 Set your feet high above the trees with a splendid bird's eye view of the nature.  Stand on the edge of the rock to where the flowing water falls down and peer over, to watch the water bravely fall. Let's muster the word courage! The second level is where most of the trekkers stopped. Many took time in here because of the relaxing feeling of being elevated brings.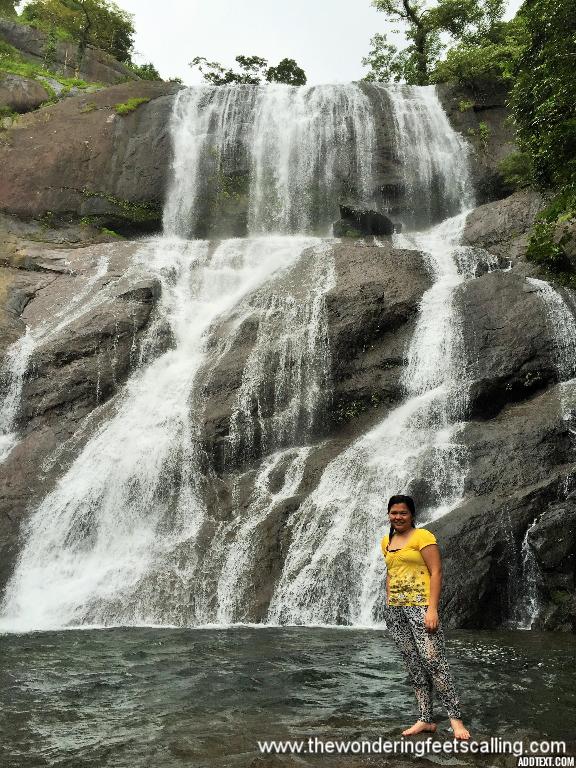 In order not to miss a thing, we decided to climb the third and last level though very tired. It is not so usual that trekkers would reach there so a caretaker has accompanied us. Being an untouched natural habitat for wildlife, you will still see wild elephant's poop along the way. Upon reaching the top and holding the crystal clear, ice cold water, we were tempted to swim despite not having any extra clothes. Swimming is basically not in the plan but who will not be tempted?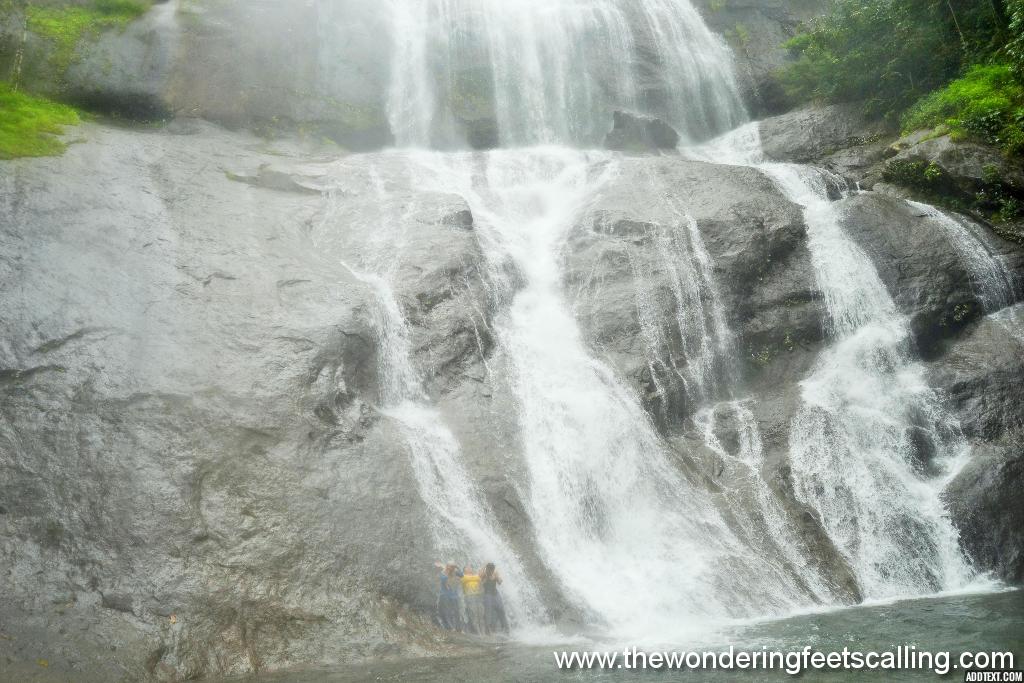 7.  The Itsy-Bitsy Itchy Leech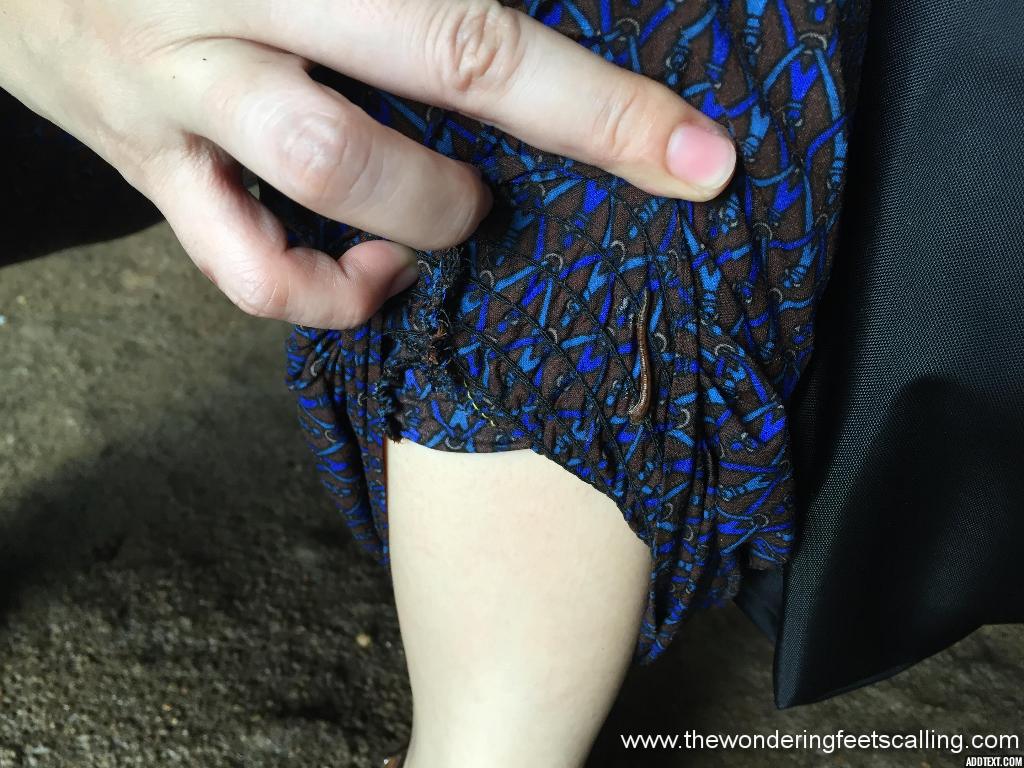 Since it was drizzling and the land was wet, leeches  welcomed us and some of them were even so eager to come with us. Stuck on and beneath our trousers and in our toes, these blood-suckers were having a successful attempt. It was itchy but I guess not dangerous.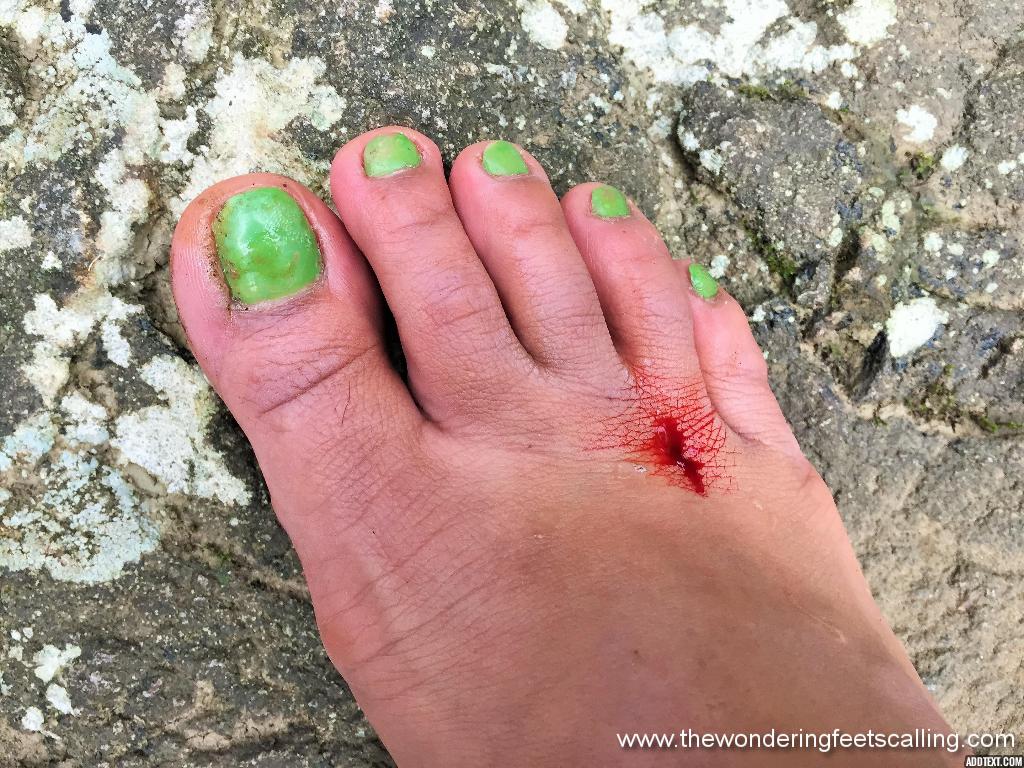 8. Stand inside an old Hollow Tree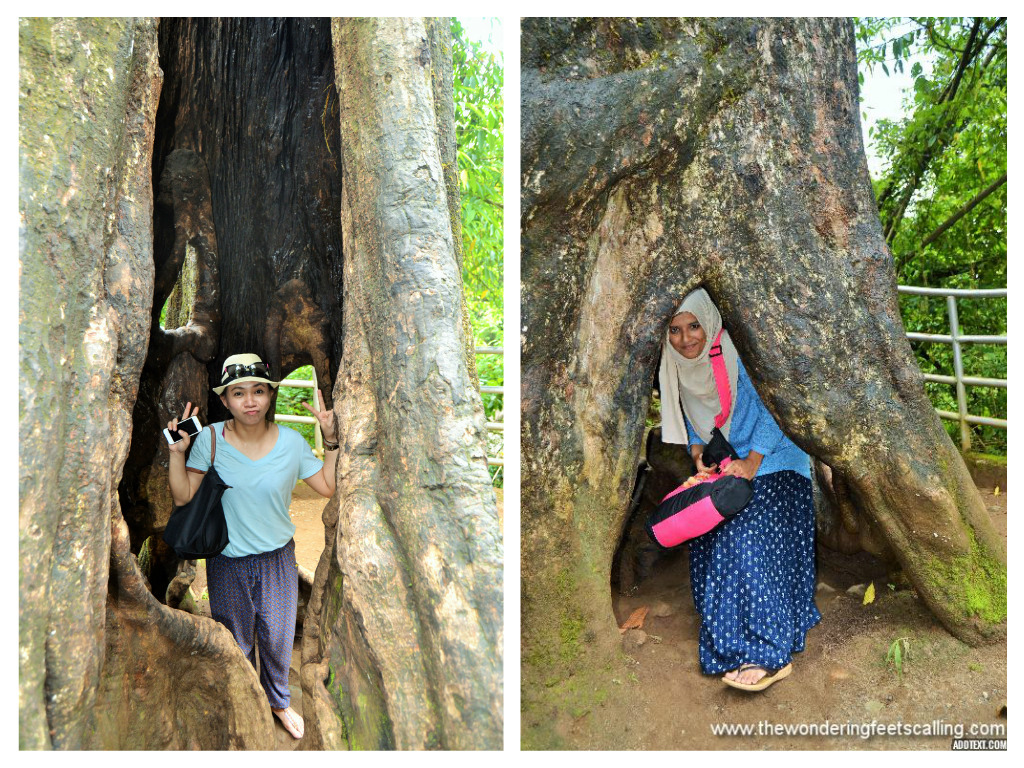 Sprang up near the Thusharagiri Falls, this hollow tree has also become an attraction when you get there. It is believed to be a hundred and more years old. How does it feel standing inside the tree? Awesome and definitely a must-try.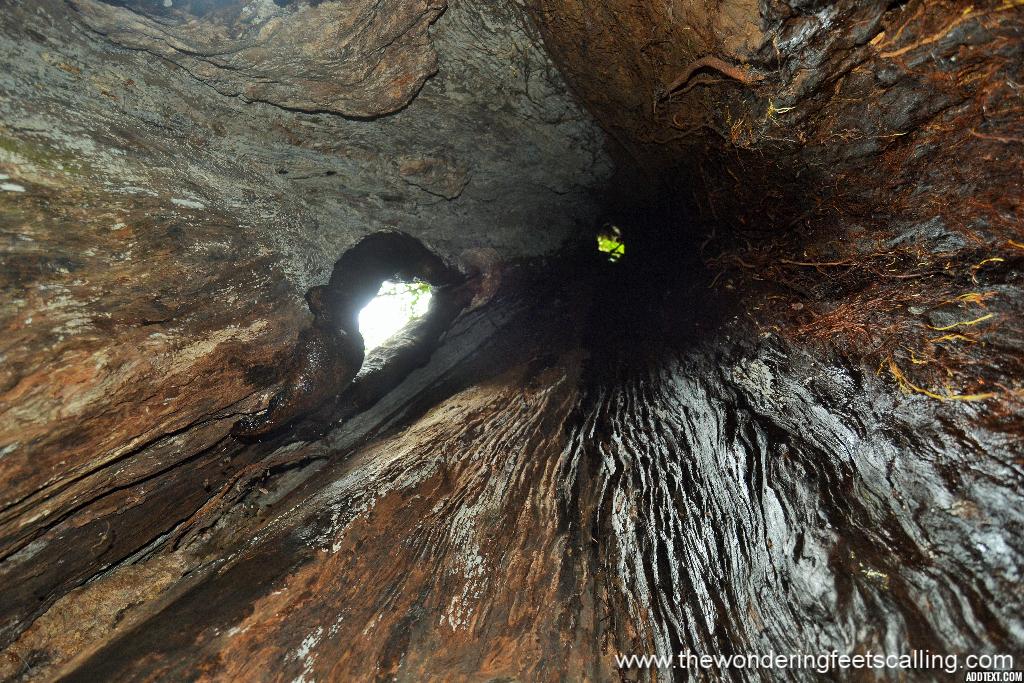 9. Soaked Through!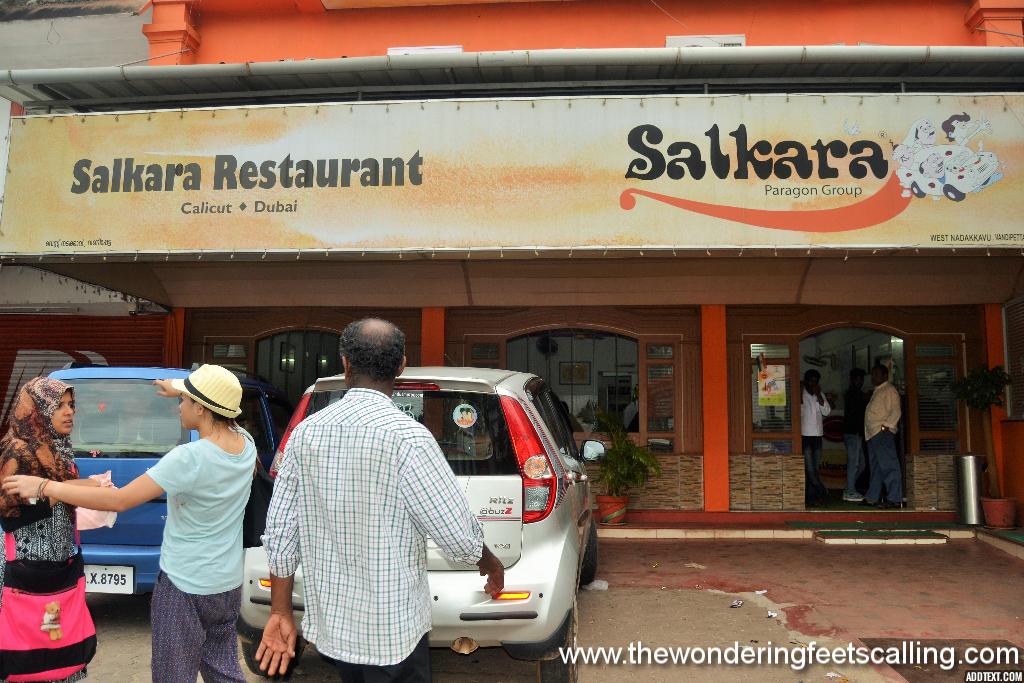 From the waterfalls, we went straight to Salkara restaurant for a very late lunch and since we didn't have extra clothes, we dined with our wet filthy clothes on and a worn out pair of slippers.
10. Lime Tea Addiction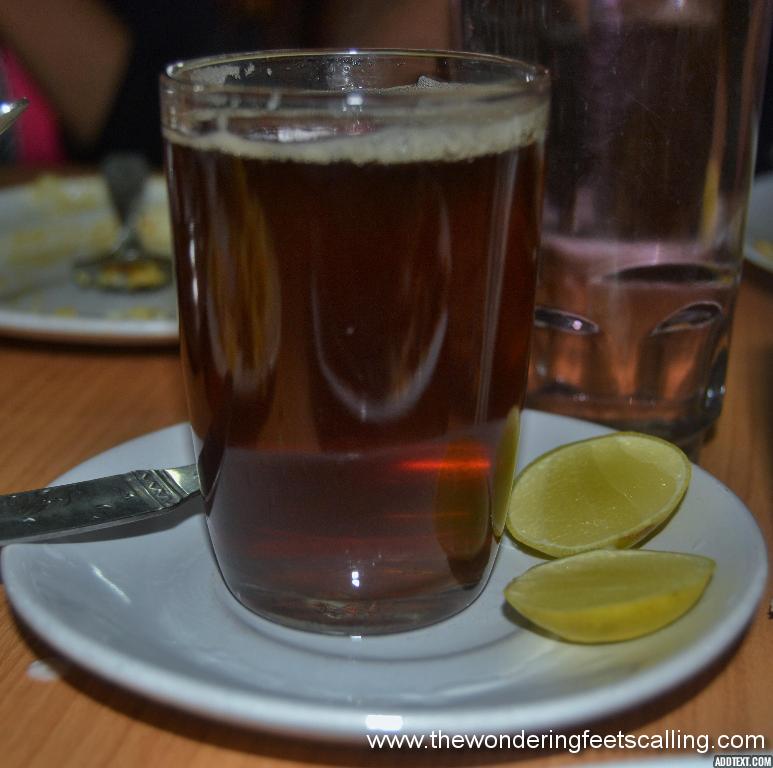 I have always been a lover of tea! but pure tea, no lemon, no honey and no sugar to it. Adding lime to my tea was just a try when I was there as most of the people who dined with us ordered the same.  Never in my expectation that I will get addicted to it!  Tea and lime are a perfect match! They blended perfectly well with each other. The taste is not so sweet, nor so bitter and as they say, it is just R-I-G=H=T! And so, it had become our official drink every after meal. Refreshed!
11. Sunset at Calicut Beach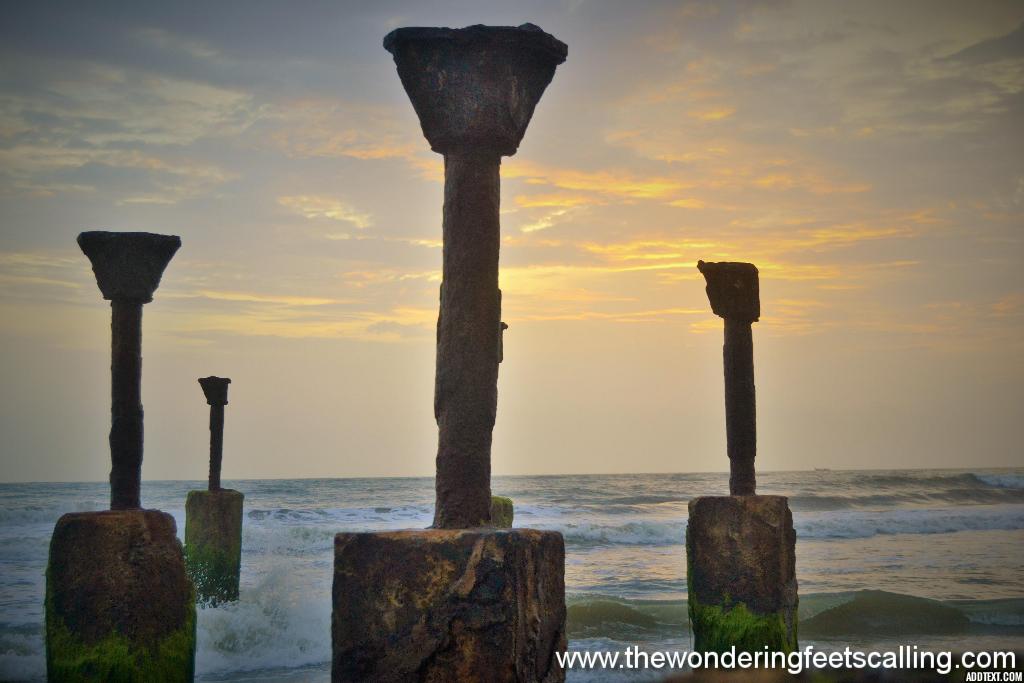 Famous for sunset watching, this beach is also ideal for surf playing and a good escape among locals at dusk.  What makes this beach distinct is the array of iron screw pile that has become an attraction for many visitors. Having a great contribution in its history, trade also plays a big role on this beach as this was once a pier where a lot of spices were loaded to be exported to other countries. What is left nowadays are the pillars of a 144 year old dilapidated pier which stand victoriously amidst the strong water current and scorching heat of the sun.
12. Late Wedding Attendees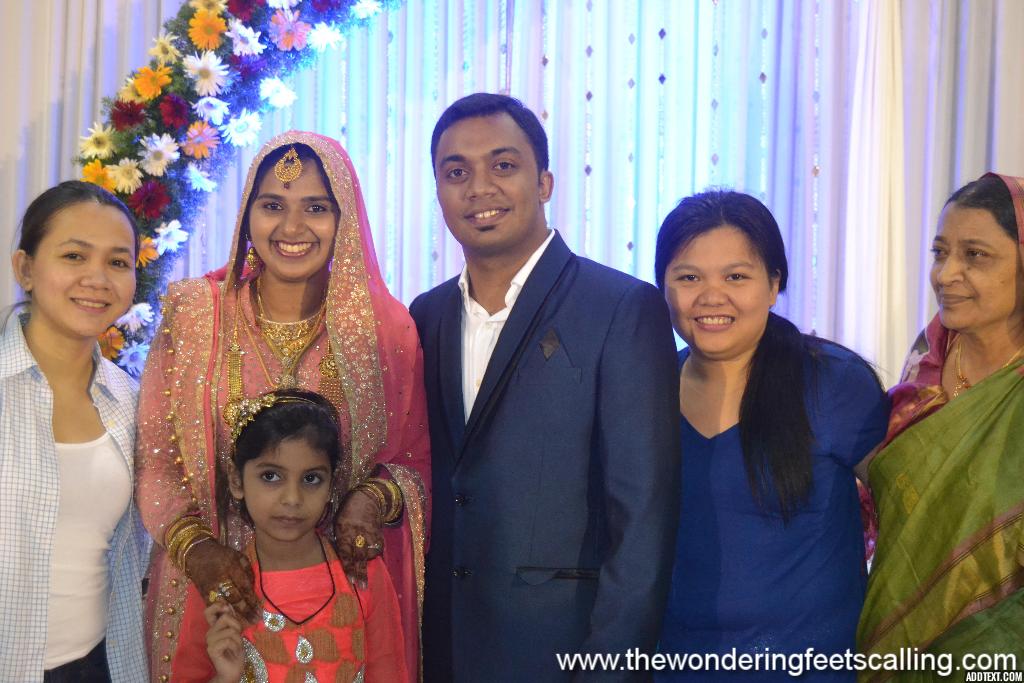 Despite the fact of not knowing how things go, I had only one request with the lazy man and that was to witness an Indian Wedding. True enough, it was arranged. We arrived at Ashirvad Lawns (One of the wedding halls in Calicut) only to realize that the picture taking has already transpired. That would mean that the ceremony was finished. You might wonder on the reasons why we were late. First was the congested traffic jam which is acceptable and second which was the main reason according to the lazy man was the pair of sandals which we swiftly grab at the store next to our hotel. I seemed could not believe! 🙂
13. Homestay at its BEST!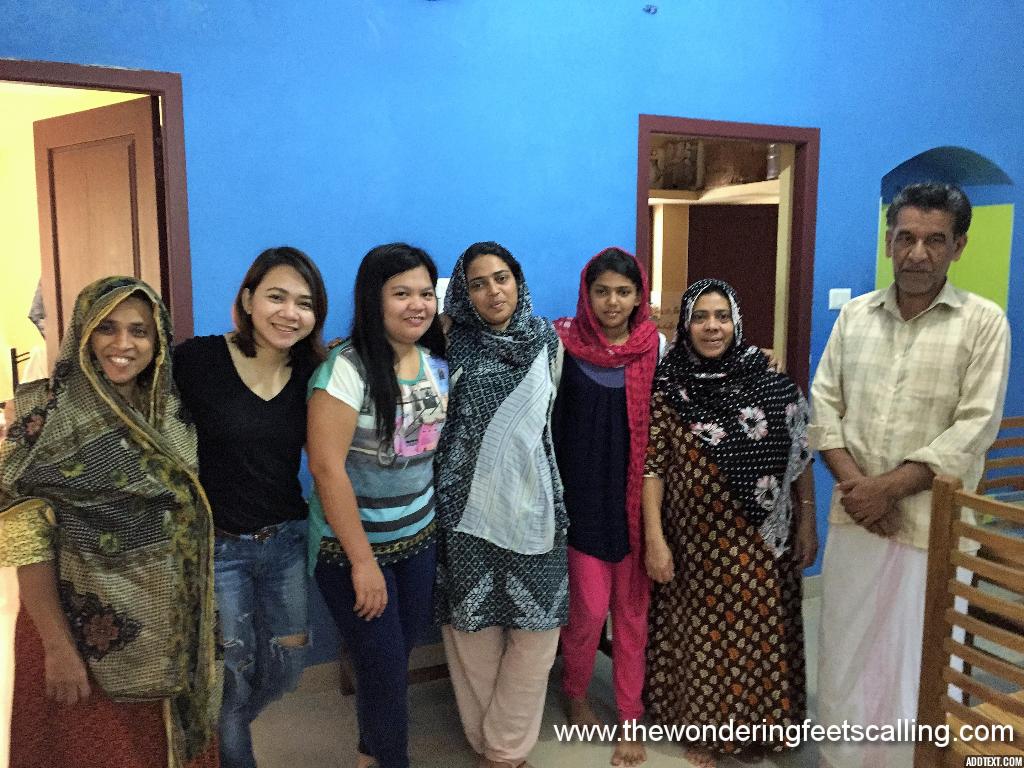 After the wedding, we were scheduled for a dinner at the lazy man's residence. Cooking never stops there! Having fun in the presence of everyone, we were surprised to know that we will spend the rest of the night in their home. They might have been aware about it previously  but as far as my memory is serving me right, the lazy man didn't tell us these things, even the dinner and meeting this lovely family was not in my knowledge. Since our things were not there, they called their friend in the hotel and we were checked out at ten in the evening. The next day got even more interesting. We were awake at seven in the morning and found out that the house was still very quiet. Its silence was deafening, so we stayed in our room and waited for a single noise to break in. It was nine in the morning when I decided to get out of the room and sneak through the staircase to check what was happening. At the same time, the lazy man's cousin silently came out from their room and saw me. She directly informed everyone to prepare the table for breakfast. All of them were wide awake! but  purposely move slowly and silently so as not to create any noise so that we will not be awakened. She went upstairs and checked outside our room at seven if we were awake but it was silent she said (we were also trying not to create any noise inside the room thinking they were still asleep). Some of them were already awake at four or five in the morning. All of us laughed at what happened but we felt sorry for causing them a late breakfast.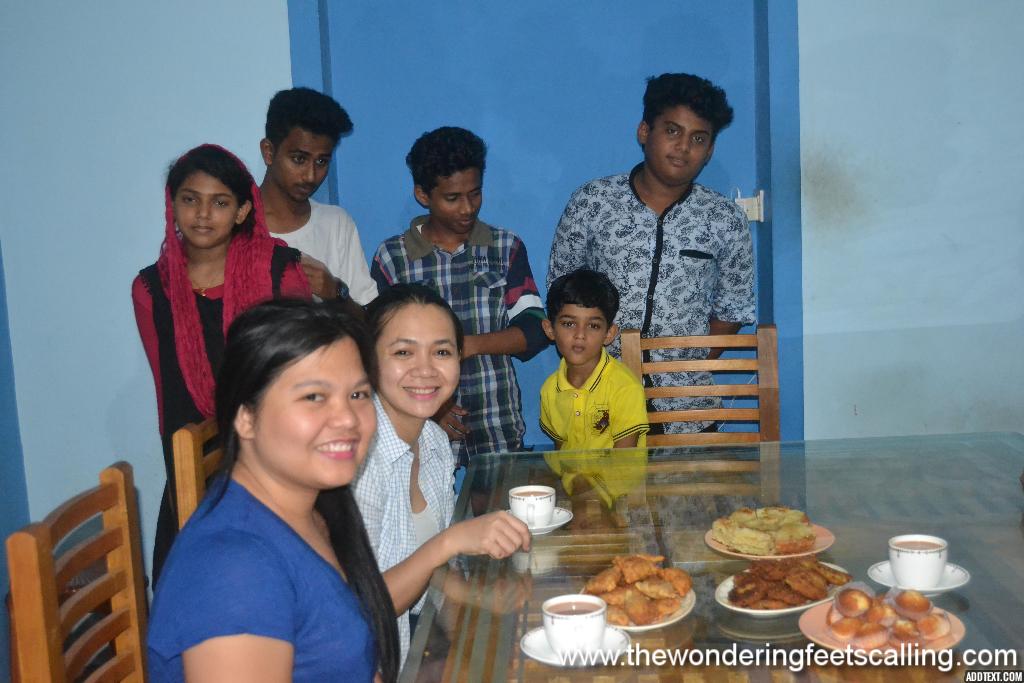 Truly, we were humbled by their hospitality and generosity. They welcomed and accommodated us in a way that we will never ever forget. We will always be in gratitude that they shared  their lives with us and they extended our family to a foreign land.
14. Doors are Us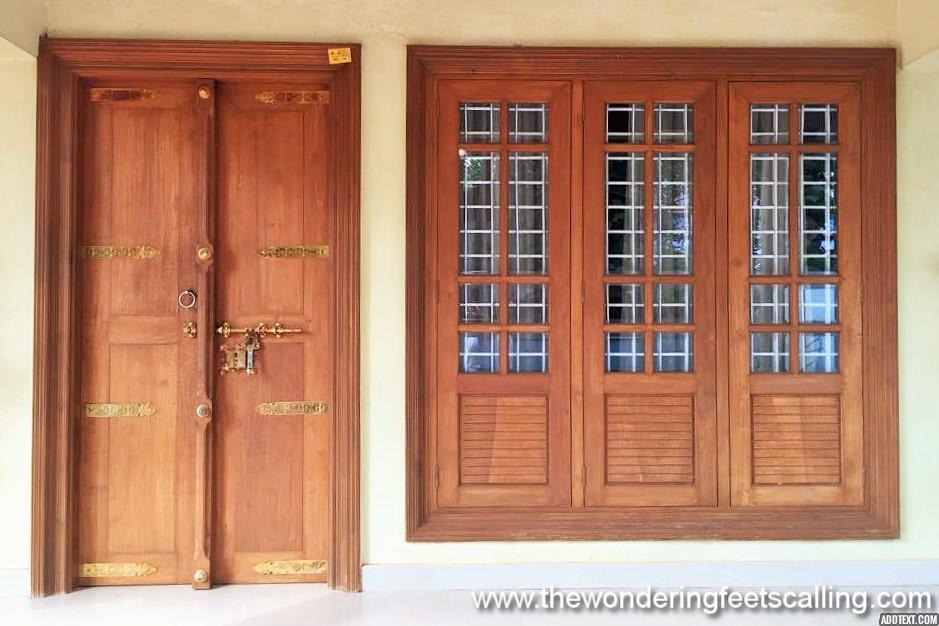 While we were at the lazy man's residence, we love to sit on the porch outside because of the relaxing feeling it brought to our senses. As we were talking, the lovely door just caught my attention. We visited some of their neighbors and relatives and felt completely amazed with their doors. Throughout our Indian trip, doors gave me that  fascinating feeling and leaves me astonished every time. Doors are openings to something new. Once they opened the door for you, feel free to get in and don't forget to have fun and appreciate the moment. As much as these people are welcoming, so their doors are!
15. Set my feet right on Vasco de Gama's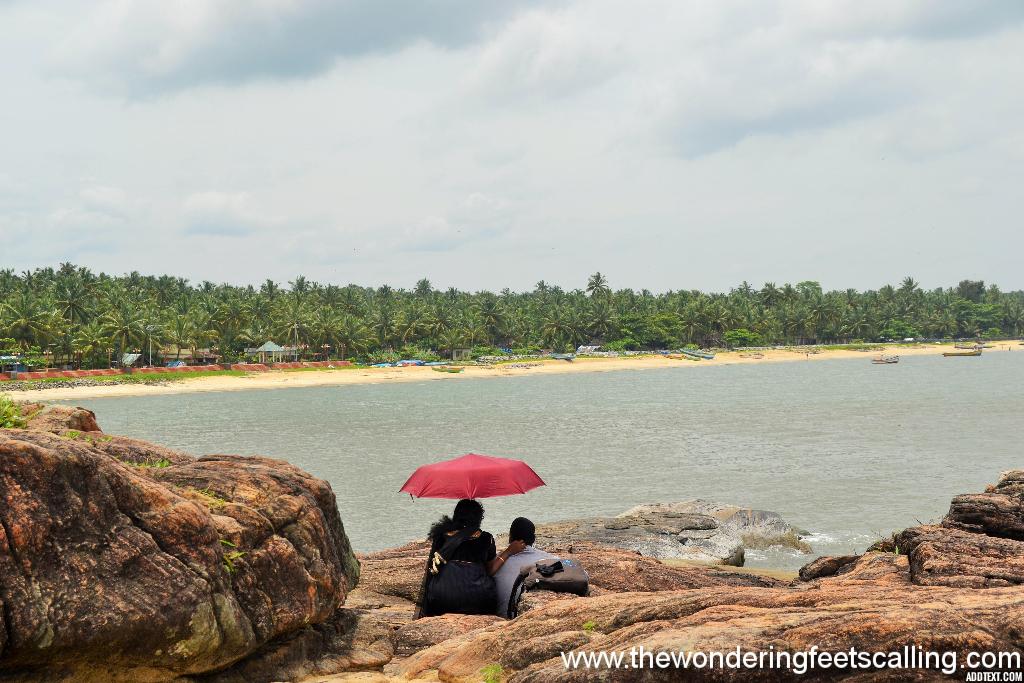 Famous as the exact place where Vasco de Gama landed on 1498, Kappad beach is also known for its long stretch of huge rocks. The serene uncrowded place is perfect for a couple getaway and an ideal place for pre-nuptial photo shoot.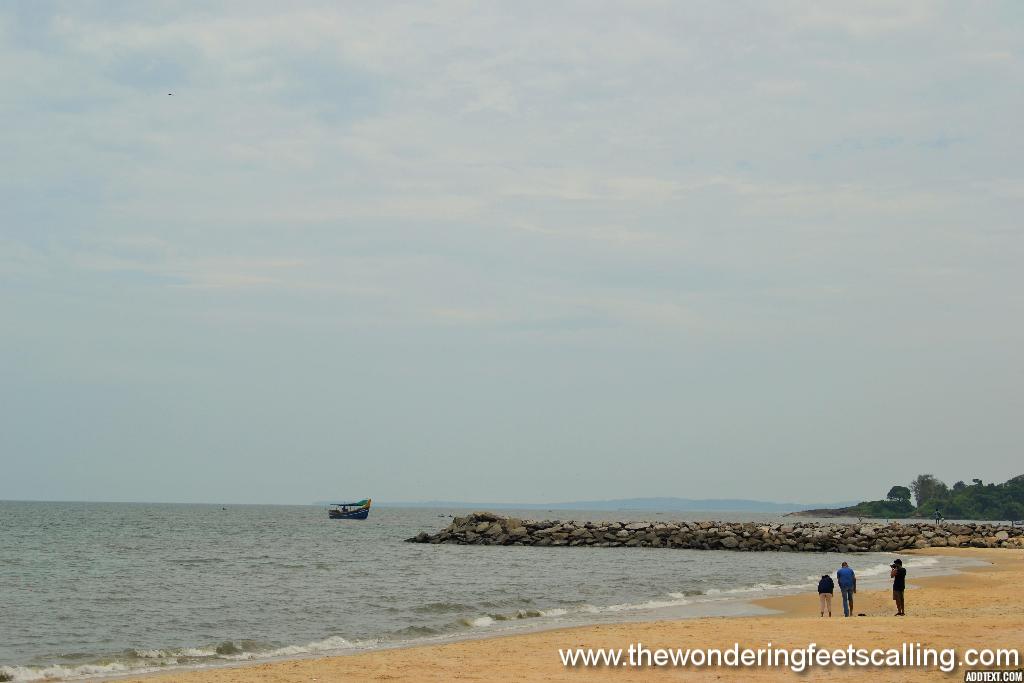 16. The Realm of Light at the Planetarium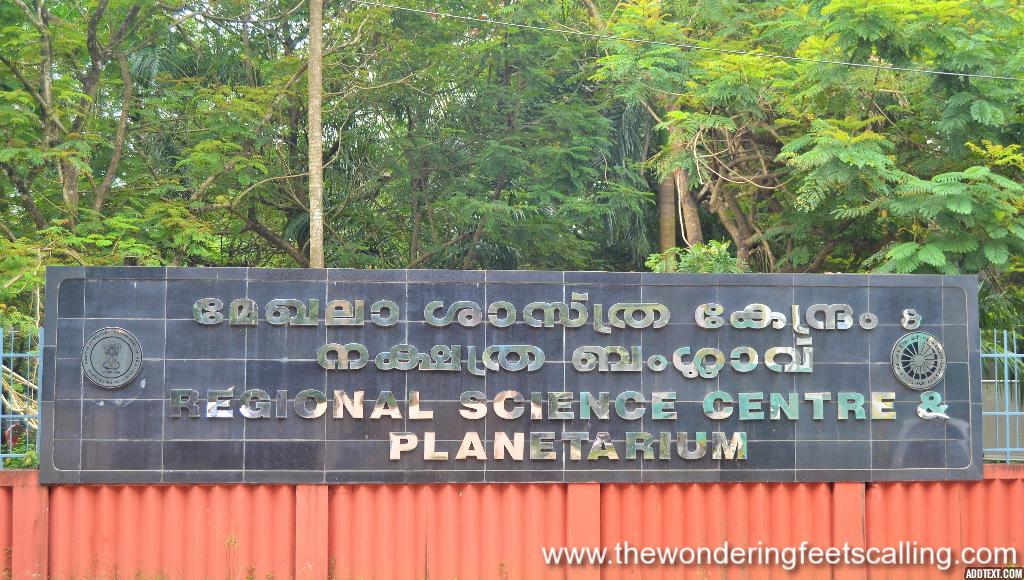 Designed for kids as I reckoned, this place is educating not only the kids but also the adults. We chose to watch "The Realm of the Light Digital Show" as it's about to start when we purchased the tickets and get in. The 3D show was set inside a full dome with reclining chairs. Do you know why? Yes, the images appeared on its ceiling, bold and large accompanied by its stunning soundtracks. Allow yourself to be taken away to a different level as they walk you through the wildlife, underwater life, space exploration and more.
17. The Outflow in Beypore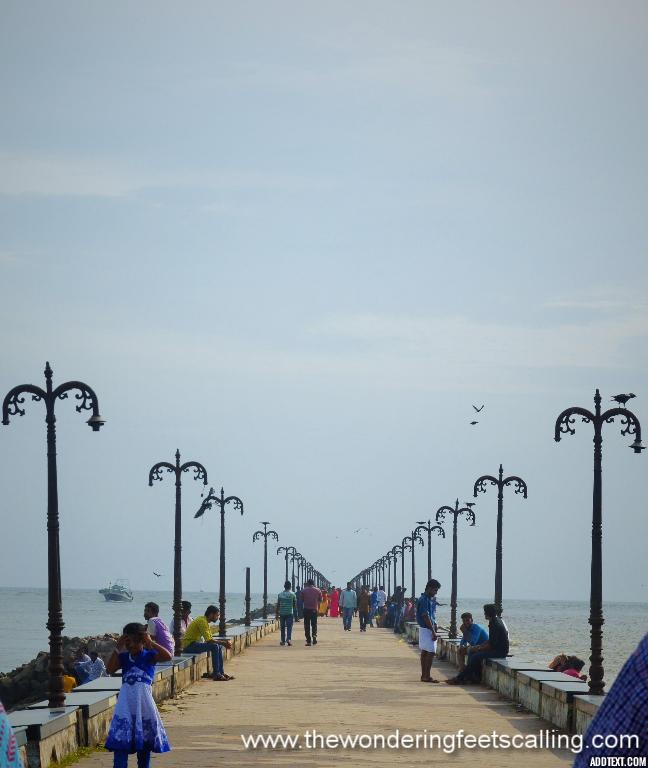 Well, there is no outflow of sea water. What I really mean is the outflow of people that flooded the nearly two kilometer breakwater. Beypore is initially known for its port and ship making. You can walk on the stone-piled bridge to get a good view of the sea while bordered with its lamp posts that are mostly a place of rest for the crows. This part of the bridge perfectly caters the eyes  because these posts are ultimately arrayed.
18. Blissed out by a wide-ranging Road Encounter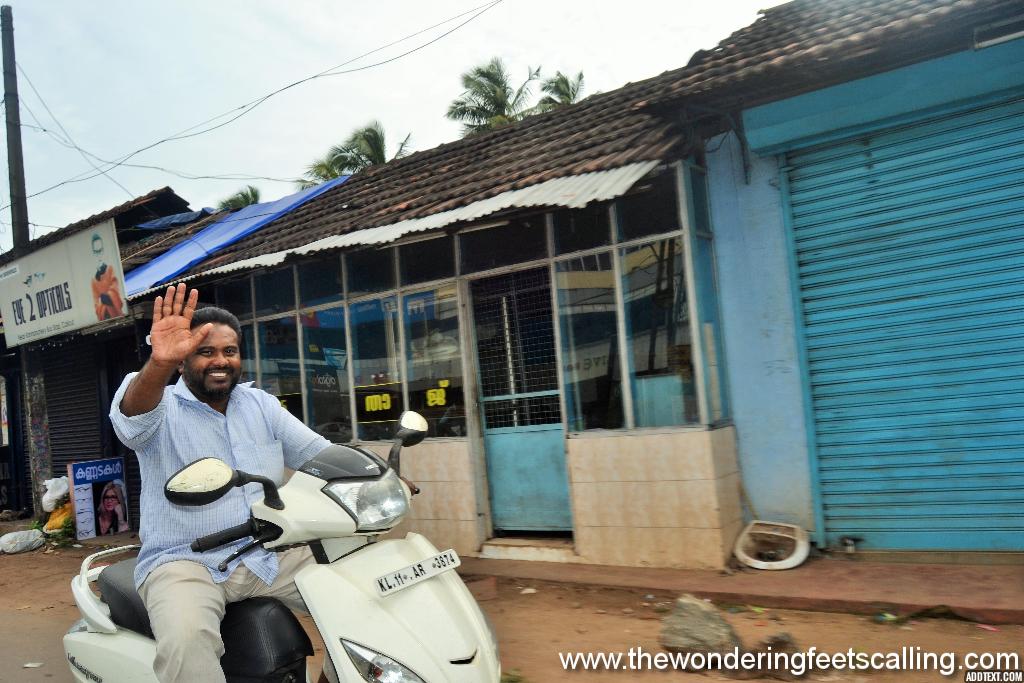 One thing that I appreciate in this city is the warm hospitality shown by locals towards their visitors. Their unfeigned smiles are contagious and are straight from the heart. Sitting at the driver's back seat, my window was most of time open to take candid photos of the locals and nice spots. The  car was moving when this man drove in next to us and guess what? He opened a conversation and since I find him amusing, we talked a lot in the same moving condition. I know it's dangerous for him to do that because he was driving but he looked so happy seeing an alien in his city. In India, only the skilled drivers are sent out on the road, only those who can handle risky driving  🙂
19. Here comes another Bride!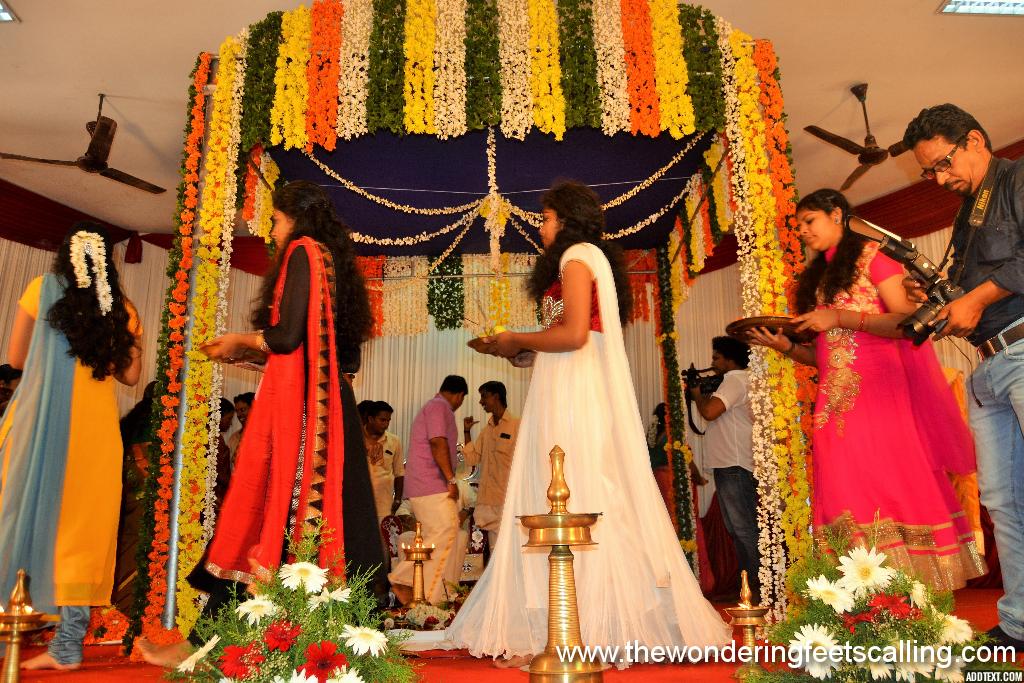 Because we were downhearted for a missed wedding ceremony, the lazy man and his friend had again arranged another wedding to attend to. This time, we have arrived earlier than the time it should commence. The wedding was so colorful and the ceremony was filled with significant rituals.  Out of their hospitality, aside from the main photographer and cameramen who  covered the wedding, they permitted me to take photos and go up on the stage to where the couples were. Lost in my curiosity, its funny to notice that there were times when the spotlight was unknowingly on me and these guys were filming and taking photos.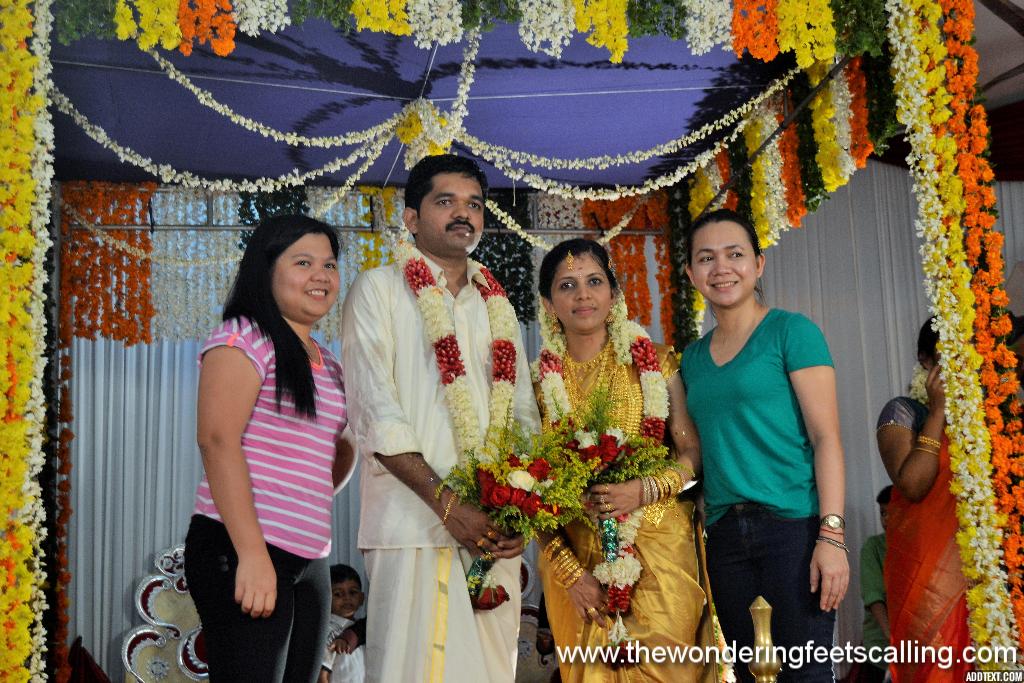 20. Laughter-filled 8-hour-ride with the other Monkeys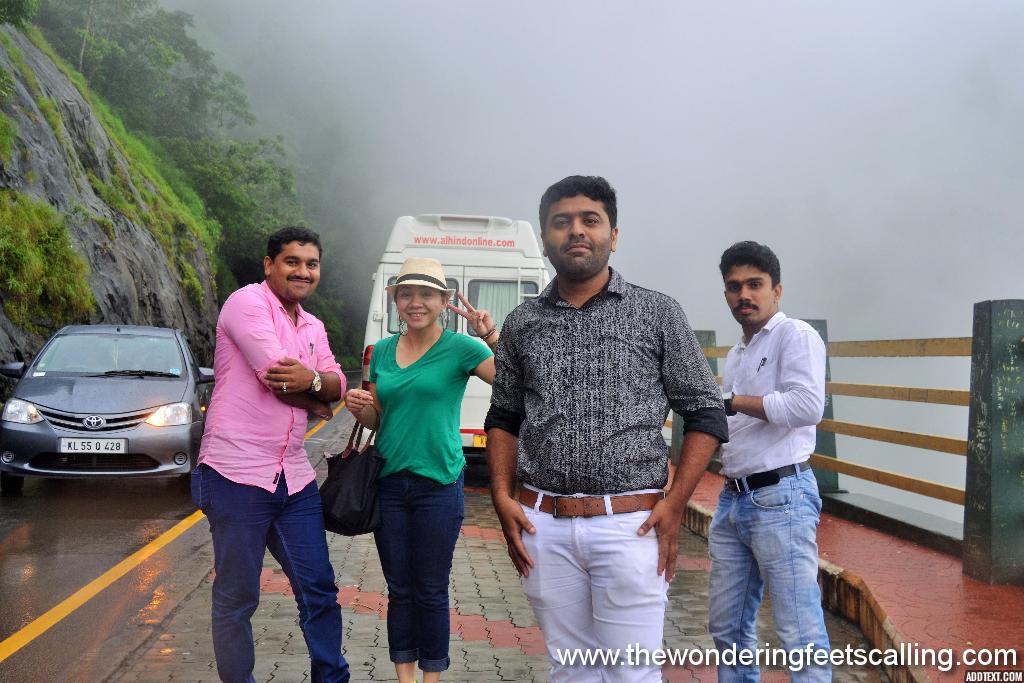 It was late in the afternoon when we started to move from Calicut to Wayanad en route to Mysore. Since monkeys are numerous in Wayanad, it birthed the existence of the Indian and Philippine monkeys inside the car. We reached pass midnight in Mysore but all those times, we never had a dull moment as we journey. Since the car has a superb audio system, all of us can't help but sing along to the top of our lungs Vengaboys' Boom Boom Boom. During our stay in Calicut, their songs have become our official English company throughout the jam-packed roads. In fact, we memorized it already as this was being repeated hundred times. We were very noisy inside the car that we haven't really noticed that the night had gone deep.  The cracking of jokes, the throwing of seemingly script-written crazy talks and ideas, the endless sound of laughter and the enthusiastically cool people that we were with calls good memories to my mind.
Rich in cultural diversity, Calicut is a home of people with various backgrounds and preferences.  One thing that is admirably noticeable as I get along with people from different age groups is their unity.  There is no religion barrier in this part of the land. Your faith preference doesn't make you less of who you are and you will not be judged according to your choice. Simply no stereotyping! Such an inspiring story to tell!
And yeah, this is not to be missed! thanks a bunch to the lazy man Nijas, his friend Sharij, his brother Nishad, his cousins Ansic and Shazna, his friend Thamanna and of course, their respective families who warmly welcomed us in Calicut. You are all wonderful guys!  I surely wish to come and see you all again soon.